Feedback

at the point of

Conversion

!

Get feedback from your customers at the most important point of the conversion funnel. By adding Qualaroo (formerly KISSinsights) to your landing page you enable your visitors to tell you what's wrong with your marketing message.
Feed this information back into your landing page design, messaging, and concept and you'll start converting more successfully.
Beautiful!
How Does It Work?
Qualaroo is a small interactive widget that appears in the lower–right corner of your page either immediately, or after a predetermined delay.
It allows you to survey your visitors with simple questions to gain insight into their experience.
Adding the Qualaroo widget is easy and only takes seconds to do.
Simply create a new survey, cut and paste the scripts from your Qualaroo account into your page using the "scripts" component in the Unbounce landing page editor, publish and you're done.
Start your free trial and add Qualaroo surveys to your Unbounce landing pages
Optimize Your Conversions Based on User Feedback
The diagram below shows how to utilize point-of-conversion feedback tools like Qualaroo to drive conversion optimization changes on your landing pages.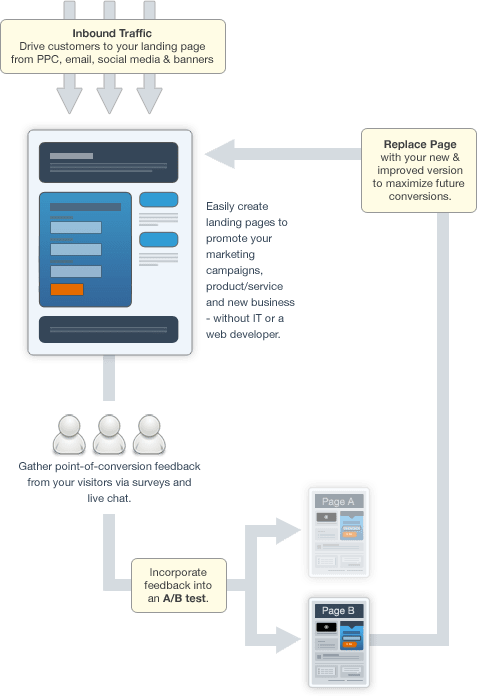 ---