Everybody was
UnFoo

Fighting!*
Unbounce + Wufoo = Landing Pages with Mega Forms!
Unbounce is perfect for lead gen, but what if you want to do more with your forms?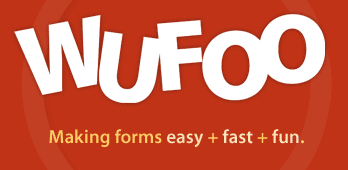 Enter the Wufoo!
By embedding Wufoo forms inside your Ubounce landing pages, you now have the Unbounce advantages of being able to create, publish and test pages without IT or coding, PLUS you get all the extra form power of Wufoo!
Sign up and add some Wufoo to your landing pages
What can Wufoo add to my Unbounce landing pages?
Here are some of the exciting capabilities that are added to your landing page when you embed a Wufoo form:
payment integration (PayPal, Google Checkout, Authorize.net, USAePay)
surveys
invitations
field help instructions
default field values
password protection
multiline text areas
file uploads
date picker
Likert scales for ratings
data collection: IP address of submitter
form theme designer
Unbounce says Woohoo for Wufoo!!!
It's as simple as copying and pasting your Wufoo embed code into Unbounce.