What can you do with a WebHook?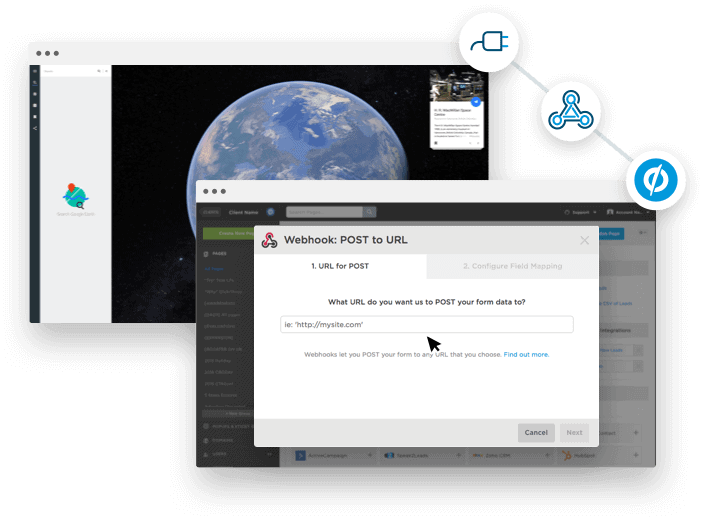 From sending yourself an email to plotting addresses on Google Earth, there are infinite ways to connect different apps to each other using WebHooks.
Using a script or custom code, you can send information collected on your Unbounce landing pages to be transformed, parsed, manipulated, and sent to whatever other tools you're using.