If there are images in this attachment, they will not be displayed. Download the original attachment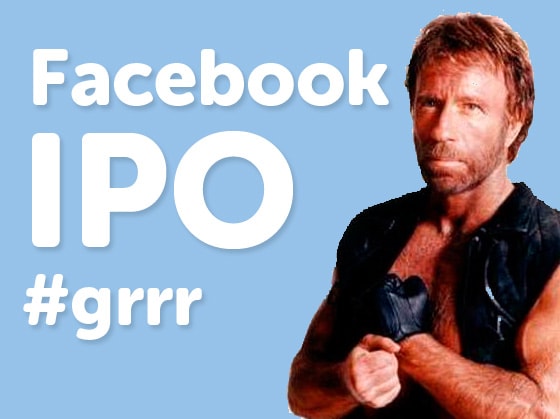 What Does Chuck Norris Think About the Facebook IPO?
Well let's find out. And please feel free to tweet these choice nuggets of wisdom… Otherwise you'll be in trouble with Chuck #NotAGoodIdea
Chuck doesn't invest in anything except roundhouse kick lessons, which he teaches himself. » Tweet This «
---
Chuck doesn't "Like" anything. Okay, a roundhouse kick to Zuckerbergs face would be somewhat Likeable. » Tweet This «
---
Shares in Chuck Norris are measured in badassery, not dollars. And he has muscles in his toe nails that are bigger than your biceps. #TrueStory. » Tweet This «
---
If you suggest a share price to Chuck Norris, he'll kick you in the face and tell the New York stock exchange to buy more Chuck stock and devalue Facebook. » Tweet This «
---
If you unfriend Chuck Norris on Facebook he'll just bitch slap you, take your money and invest in himself rather than Facebook. » Tweet This «
---
When Facebook's share price falls, Chuck could just pick it up again with his awesome fists. But why would he? » Tweet This «
---
When Chuck was asked about the Facebook IPO, he said "I Poked Oli" … he's now in a coma. » Tweet This «
---
If you liked these ones, you might like the 9 Reasons Chuck Norris Shouldn't Work in Marketing too.