Grow your business with Unbounce —free for 14 days
Grow your business with Unbounce —free for 14 days
STARTER
You never wanna write a landing page, ad, or email from a blank page again.
$0
USD
/ mo
$0
USD
/ mo
Billed annually (save 49%)
GROWTH
You want unlimited copy creation for every personal and professional writing need.
$25
USD
/ mo
$49
USD
/ mo
Billed annually (save 49%)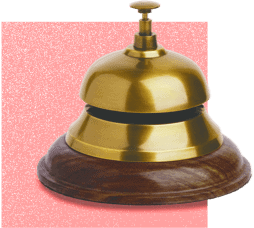 Need higher limits or one-on-one training?
Not to mention personalized onboarding, page migration, and ongoing support from a dedicated team of conversion experts. Uh, yes please.
CONCIERGE
You're getting huge traffic and need enterprise-level features and support.
What's included:
Everything in Scale, plus: a dedicated launch specialist and customer success team to support you, and custom limits to keep you growing.
3000+ Unbounce Conversions

50,000+ Visitors

15+ Domains

Access to Smart Builder
Explore Concierge Plans
How we help you grow
Unbounce was the first landing page builder on the market—and over a decade later, we're still shakin' things up. More than 15,000 businesses choose Unbounce because we continue to help them grow smarter.
Unbounce
1.8B
Billions of leads, sales, and
signups for customers
Smart Builder
+50%
Faster landing page creation
than old-school builders
Smart Traffic
+30%
More conversions than
traditional A/B testing





Smart Copy has done more than just save us time – it unpacked a point of stress for us internally that's going to allow us to get things done more rapidly and take on projects that we would normally not take on.

Stefano Apostolakos, VP & Co-Founder
How does the free 14-day trial work?
Your free 14-day trial on a Launch, Optimize, or Accelerate plan gives you full access to all of the corresponding plan features. There are no restrictions, and you won't be billed until after your 14-day trial is complete.

We'll send you a reminder email near the end of your Launch, Optimize, or Accelerate trial to verify that you want to continue using Unbounce. If you want to cancel, you can do so at any time by logging into your Unbounce account, going to "Account Management," selecting "Subscriptions," and clicking "Cancel."
Why do you need my credit card for the free trial?
You'll be asked to provide your credit card information when you sign up for a free 14-day trial with our Launch, Optimize, or Accelerate plans. This ensures that—in the event you decide to continue using Unbounce beyond the 14-day trial period—there are no interruptions to your subscription.
You can also try Unbounce's
interactive demo
without providing your credit card information.
Can I change my plan?
You can change from a Launch, Optimize, or Accelerate plan by logging into your Unbounce account, going to "Account Management," and selecting "Subscriptions." You can upgrade to a higher-tier plan at any time, but switching to a lower-tier plan will only take effect at the end of your current billing cycle (monthly or annually).
How does hosting work? Can I connect my own domain?
Our Launch, Optimize, and Accelerate plans all include free hosting through Unbounce on www.unbouncepages.com. You can also publish your landing pages directly to your own domain or WordPress website (in which case you'll be responsible for hosting).
What counts as a conversion? What counts as a visitor?
We log a conversion when someone completes your assigned conversion goal on a landing page or in a pop-up or sticky bar. Common conversion goals include clicking a call to action button or submitting a form.

A visitor is a person who views your landing page, popup, or sticky bar at least once in a given month. Using cookies, we ensure each visitor only counts once toward your limit—no matter how many times they return.
What happens if I exceed my conversion or traffic limits?
If it looks like you're at risk of exceeding your conversion or traffic limits, we'll be sure to let you know by email and through in-app messages. In the event that you go over your limit, we'll automatically upgrade you to a plan with higher limits for the next billing cycle (monthly or annual). Learn more about what happens if you exceed limits on your plan.
Is Unbounce GDPR compliant?
Businesses are responsible for including GDPR (and/or CASL) compliance in their marketing strategy. The best way to ensure GDPR compliance is to consult with legal counsel.

Unbounce can help you align with GDPR best practices through functionality you can apply to your campaigns. For example, using Smart Builder, you can easily add checkbox fields to your forms that allow visitors to consent to your privacy and data storage practices.