Unbounce
+

AWeber Integration

Integrating AWeber with Unbounce means your Unbounce leads will be automatically sent to any AWeber email list you choose.

This integration will fuel your AWeber campaigns with a continuous stream of qualified leads, while also storing the same leads within your Unbounce account (CSV).

Setting up this integration should take less than 5 minutes.

You can find full instructions here.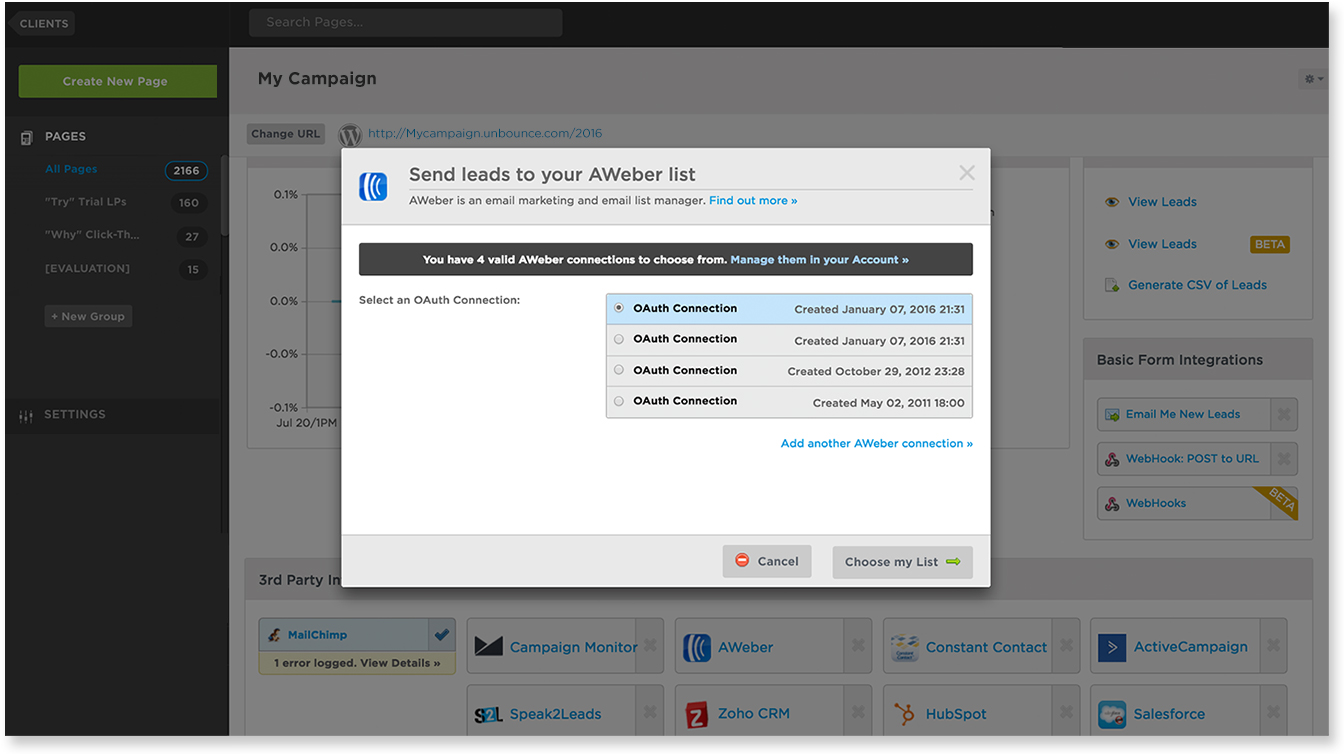 Collect
Unbounce leads and automatically forward them to your AWeber account.
Create
Segments within your lists based on company characteristics and user behavior.
Grow
Your email lists over time as you improve your Unbounce conversion rates.
Trigger
Custom email campaigns that nurture your leads into paying customers.