How to add Google Analytics to Unbounce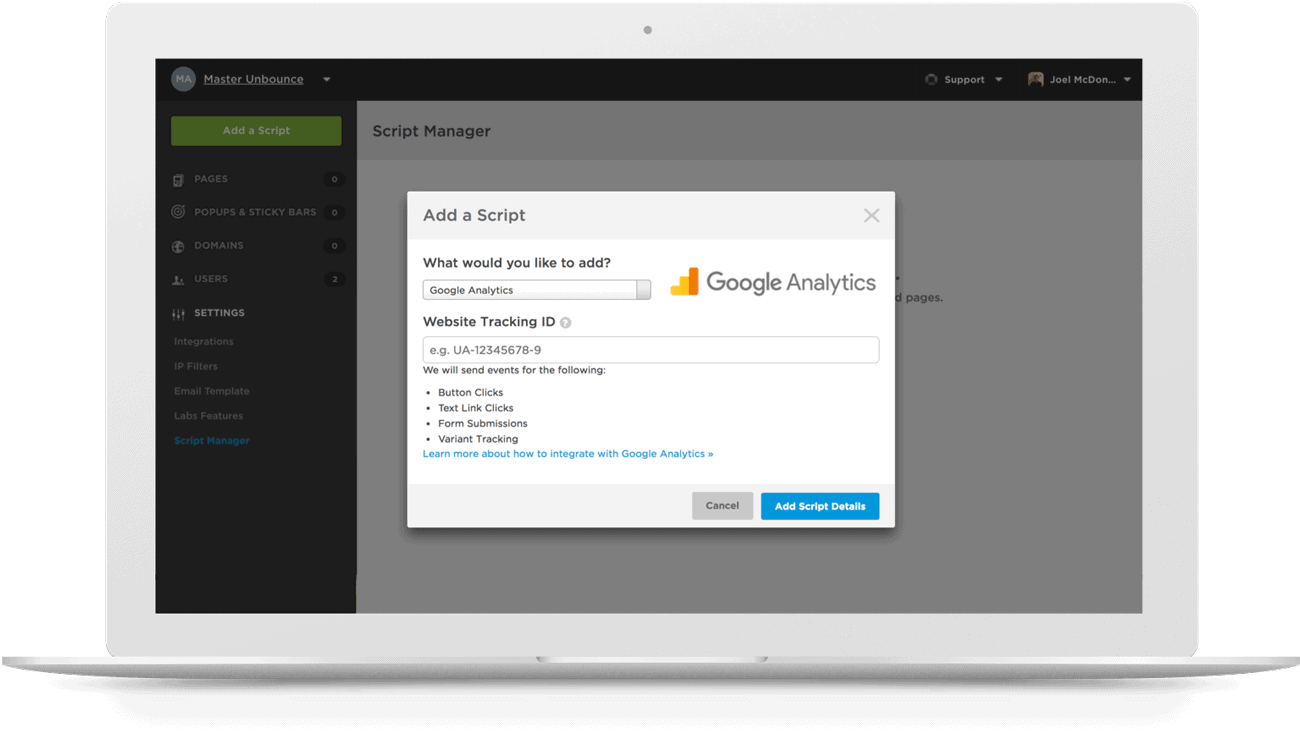 It's easy! You can hook it up using Unbounce's Script Manager, which adds Google Analytics automatically to all your landing pages and even records event tracking (like button clicks and form fills) and variant tracking (meaning you can see your individual page variants in GA).
The code is automatically added to all your pages—unlike with many other conversion platforms—which means you won't have to second-guess if the script was added to that new landing page you just launched.