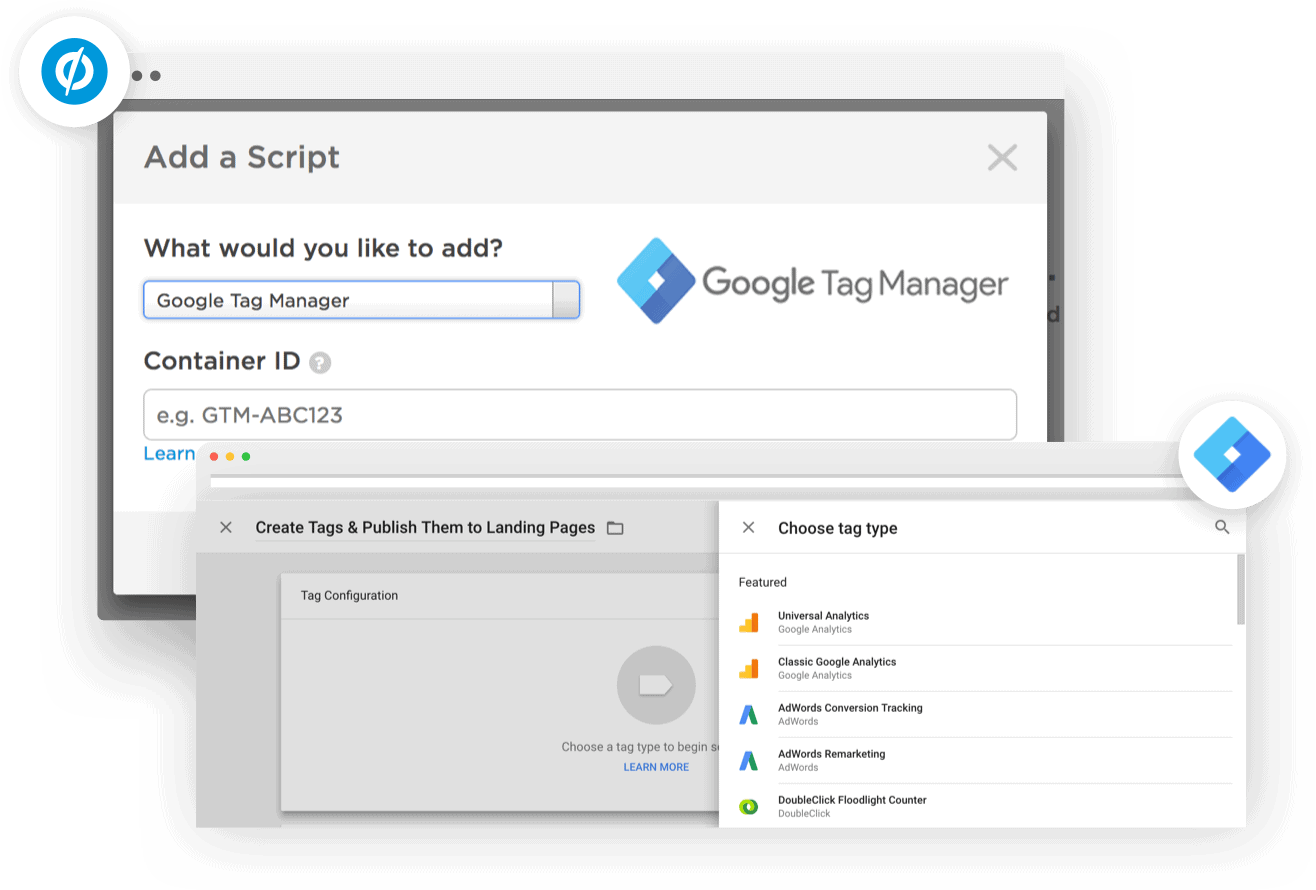 How to connect Unbounce seamlessly to your existing GTM setup
Just like Google Analytics and AdWords, Google Tag Manager (GTM) can also be easily added to Unbounce, thanks to the Script Manager feature. It automatically adds your script to all your landing pages at once so that you don't have to do it manually!
For example, instead of putting an AdWords conversion script on your landing page, you can use form submissions on your Unbounce landing pages as triggers in GTM. You can then use these to trigger conversion scripts that you've installed in GTM, including Google AdWords.