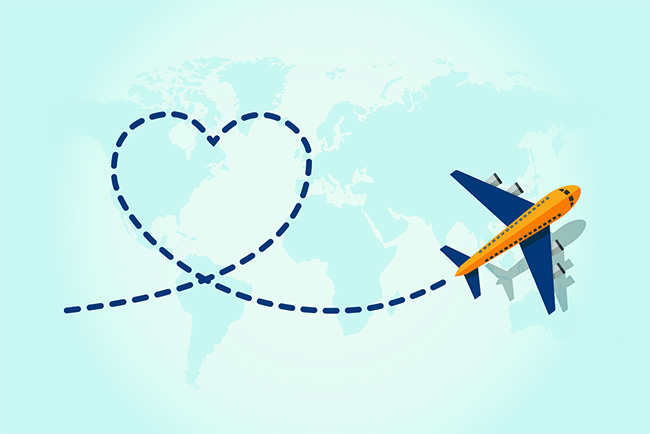 If you're an active social networker, you already know that travel photos and social media go together like… aerial shots of brunch and social media.
So when we decided to throw a social media contest together for our upcoming Call to Action Conference, it seemed only fitting to make it travel themed. Not just because we like taking 10-second mental vacations by staring at pretty pictures of pretty places. But because Unbounce has done a little travelling itself.
After expanding to the German, Brazilian and Spanish markets over the past year, we opened an official Berlin office in January. Four walls, front door, ever-flowing kaffee and all. We're thrilled that this year's conference is the first we'll host as a truly international company — and we want to celebrate by putting you on a plane with a free ticket to Call to Action Conference 2017.
The details
What we want to know is:
What's your favourite place in the world?
Tweet and/or Instagram a photo of wherever that may be (be it from your iPhoto gallery or Google Images, we can't tell and we don't care) with the caption:
"Fly me to #CTAConf @unbounce and make me love Vancouver as much as I love [insert location]"!
The winner will be announced at noon PST on Friday, June 2nd and receive a $1,000 flight voucher as well as a free ticket to Call to Action Conference, worth $999.
Click below for more contest details if you want them. And if you're thinking, "What is CTAConf and why do I want a ticket to it?" then see what all the hoopla's about.