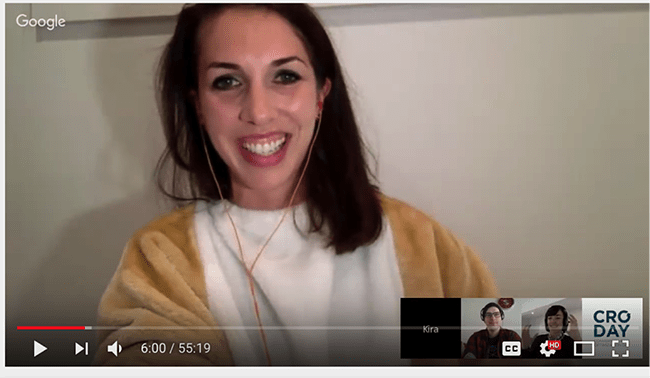 What do bear costumes, "artisanal" moustache wax and protecting the grandmas of the world from shady marketing tactics have in common?
CRO Day, of course.
On Thursday, September 29, 2016, Unbounce hosted its second annual CRO Day — a full day of online events for conversion-driven digital marketers.
The day consisted of five webinars, two panels, one Slack workshop, one AMA… and a five-second Landing Page Showdown. And we got some of the world's top CROs to participate, including Andre Morys, Tomasz Borys, David Darmanin, Joel Klettke and many, many more.
Some mentionable highlights include (but are definitely not limited to):
If it sounds like a blast, it's because it was. Not only that, it was full of CRO wisdom. To steal Andre Morys' analogy, if you were looking for CRO gold nuggets, look no further — CRO Day 2016 was a GOLDMINE.
And if you missed CRO Day (or you were there, but not sufficiently caffeinated), don't fret — we recorded it for you.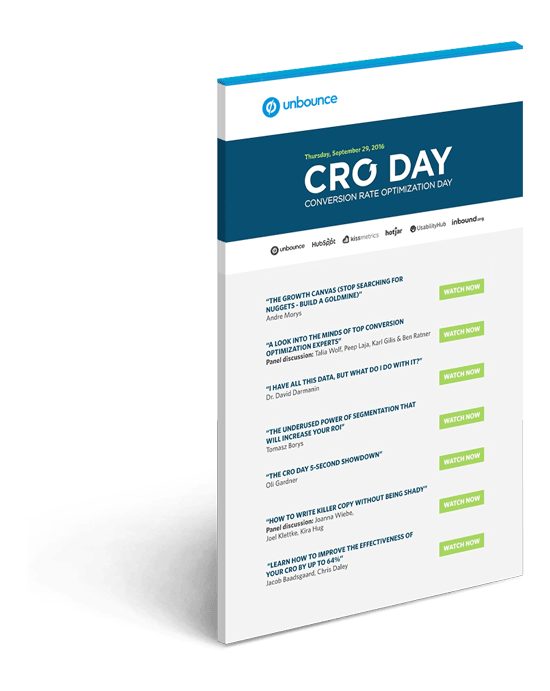 Don't Miss a Single Nugget of CRO Day Gold
Get the free recordings for all the events!
By requesting these recordings, you'll receive actionable marketing content from Unbounce and its CRO Day partners.