Fantasy football. What is it exactly? Besides addicting, it's a game where you get to run your own football franchise and assemble an imaginary team of real life players. And the end goal? To collect the most productive players across a variety of positions that will win you the coveted fantasy football ring, not to mention the bragging rights that go along with it.
With fantasy football in full swing, it got me thinking: what would my ideal conversion marketing fantasy team look like?
In fantasy football you have 9 players on your starting line-up: 1 Quarterback, 2 Running Backs, 2 Wide Receivers, 1 Tight End, 1 Flex – in our case another Running Back, 1 Defence and 1 Kicker. My 9-player squad is a diverse bunch. Conversion optimizers, landing page experts, killer copywriters, A/B testers, one email marketer extraordinaire and an AdWords aficionado. Each player has diverse & unique skill-sets, attributes and character traits that will carve the way to conversion glory.
Which marketers would you draft to help you dominate your next landing page campaign?
Conversion Quarterback: Rand Fishkin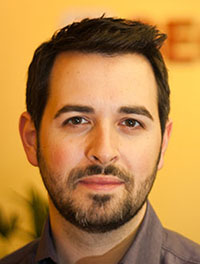 The first character trait to look for in an all-star quarterback is leadership. And there is no doubt that Rand Fishkin is a leader. A quarterback is the face of the team – he should walk and talk like the CEO…wait isn't that exactly what Rand is? CEO of Moz. Check.
A QB has the ability to take command, calls the play and concentrates on completions. He touches the ball on nearly every offensive play and his decisions have a significant impact on the performance of the team as a whole. Although most fantasy experts will attest that you should draft a running back first and foremost, an outstanding quarterback can be very valuable and win you your week. Hello Peyton Manning!
When it comes to managing your marketing campaign, you need a leader to make sure the higher-level conversion goal is aligned with, and strengthens, your company's larger strategy and goals. Rand Fishkin is an expert in the constantly changing online marketing playing field and is able to keep high-level CRO strategies in focus.
Rand's Instant Replay: Big Picture CRO: Beyond button colors, headline changes & A/B tests
'Results Speak For Themselves' Running Back: Chris Goward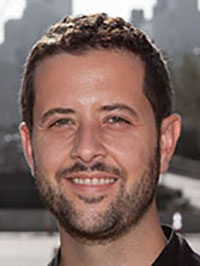 There is one position in fantasy football that is coveted more than any other: the Running Back. Why? Most fantasy leagues are set up so that running backs have the easiest chance to score points. No other position has access to racking up points in a variety of different ways – either by a touchdown or rushing yards.
So who's our first conversion fantasy pick? Chris Goward is an obvious stand out choice. Like Adrian Peterson, his track record speaks for itself. For example, Chris & the WiderFunnel team generated a more than 400% lift on their client's key landing pages. Yowza! Just watch Chris Goward's webinar below and you'll find out how you can improve your landing page's conversion rates by 200%.
Chris' Instant Replay: How To Multiply Your Landing Page's Conversion Rates
A/B Testing Wide Receiver: Michael Aagaard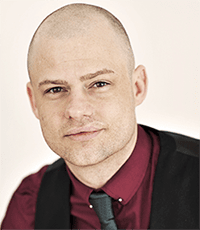 A wide receiver is a key player in the majority of the passing plays.They are arguably the fastest, most agile players in the game. In fact, the ability to adjust to the given situation is one of the most important skills a wide receiver can possess.
Michael Aagaard is the definition of an agile marketer. He leverages A/B testing to quickly make changes and adapt his strategies to increase the conversions on his landing pages. Just like a wide receiver's main goal is to catch that ball and run it to the end zone, you'll need someone like Michael that will grab your marketing campaign, adapt to the environment by A/B testing and catch the pass for some serious conversion touchdowns.
Michael's Instant Replay: Marketing More Effectively With A/B Testing
Conversion Copywriting Running Back: Joanna Wiebe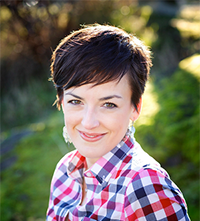 A running back needs to be agile, quick and smart. Most importantly, he (or she) is able to decipher and process the entire field and spot holes to gain extra yardage and score those TDs.
Joanna does just this. She deciphers, processes and spots opportunity in your landing page copy that will increase your conversions. Before you hop into your landing page, write something and hit publish, it is also important to take a step back and see opportunities and areas where you can improve your copy and A/B test. Joanna has a critical eye that can see the whole field, yet narrows in on opportunities to increase your conversions.
Joanna's Instant Replay: Copywriting For Conversion
Landing Page Trash Talk Wide Receiver: Peep Laja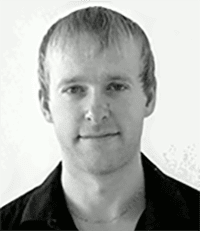 "Receivers are the motley crew. Supremely confident. The best trash-talkers. Some are anxious. Some are tougher than others." -Lori Nickel, NFL Personality Traits by Position
Trash talk? Confident? This sounds very much like Conversion Expert, Peep Laja. His harsh, but honest 'tell-it-how-it-is' approach is just the tough love you need to improve your landing page conversion rate.
Peep's Instant Replay: The 10 Ways You're Screwing Up Your Landing Pages (And What To Do About It).
Tenacious Tight End: Oli Gardner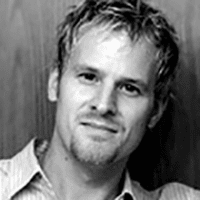 A tight end must be versatile. It is often seen as a hybrid position – he must be good at both blocking and receiving. A truly great Tight End, the Hall of Fame type, has the strength and ballast of an offensive lineman, the speed and agility of a wide receiver and will find weaknesses and opportunity in the defence, much like a running back.
What does this mean for your landing page campaign? Oli's expertise on A/B Testing, Landing Pages and Conversion make him a multifaceted & dynamic part of your conversion marketing team. He can score a touchdown (in this case increase your conversion rate) – in fact, he's often times the go-to receiver in the red zone – but he's also there to help the conversion team. His play can set your landing page up for the big conversion lift you need. His landing page critiques are a prime example of this. He looks for weaknesses & finds opportunity in your landing page to increase your conversion rates.
Oli's Instant Replay: Designing For Conversion
AdWords Turnover Defensive Specialist: Anna Sawyer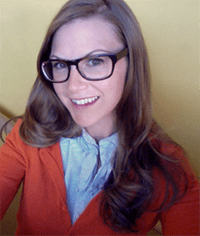 The goal of defensive strategy is to prevent the opposing offence from gaining yards and scoring points. When it comes down to it, the defence wants to set up the offence to score. Whether it's an interception, a sack, a fumble or plain old stopping the offence from advancing beyond the line of scrimmage – the central focus behind the defensive strategy is forcing a turnover in some capacity. They want to put the ball back in the hands of the offence.
Well this is just like the correlation between a pay-per-click AdWords campaign and a landing page. Your AdWords campaign wants to force a turnover – its main goal is to put the visitor (ball) in the hands of the landing page for a conversion touchdown. If our defence is an AdWords campaign, the one making all the plays is AdWords aficionado, Anna Sawyer. She knows the plays that will increase your Quality Score to ensure you force an AdWords turnover so your landing page can score a TD!
Blitz the QB!
Anna's Instant Replay: Everything You Want to Know About Google AdWords
Email Marketing Running Back: Chris Hexton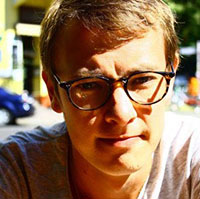 Chris Hexton is one of those sneaky good running backs that you either drafted later or off waivers who is turning out to be a fantasy gold mine. He's like Knowshon Moreno, who clearly established his value in tight games last weekend, or Demarco Murray who's over performing based on his draft number. Again, when talking about a quality running back, speed isn't necessarily the most important skill. The ball-carrier has to be able to find openings to run through. And this all comes down to excellent vision.
Like an awesome running back, Chris' email marketing techniques are elevated by his ability to see the entire field. Chris uses a variety of tactics in his email marketing to spot areas of opportunity and therefore knows how to engage subscribers, improving open-rates, click-through-rates and ultimately landing page conversion rates along the way. If you haven't heard of Chris, scribble his name down on your marketing draft sheet. His blog posts on Vero are detailed, informative and will help your email marketing improve twofold.
Chris' Instant Replay: 5 Steps to an Email Campaign That Converts
Conversion Kicker: Brian Massey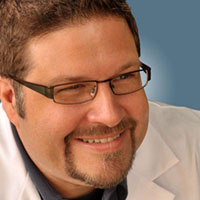 The kicker often gets overshadowed by the glamorous wide receivers, the dazzling running backs and the rockstar Quarterback. But did you know that kickers are some of the highest scoring players in the NFL? Every time his team scores a touchdown, he scores 1 point. Every time his team makes it to the 35, he has the chance to score 3 points. Although the kicker is drafted later on, he can be of high value on your fantasy team: He has the potential to rack up a ton of points, plus he rarely gets injured.
So what makes a rock solid kicker? Someone who is mentally tough. They often say that a kicker who concerns himself over the last kick, isn't going to make the next, but Brian has his mental conversion game in check. He knows the ins and outs of a high-converting landing page (he can build one backwards) and knows how to consistently get that conversion field goal when it matters the most.
Think you can ice our conversion kicker? Please. This will have no effect on the calm, cool and collected Conversion Scientist, Brian Massey.
Sign up to see Brian build a landing page backwards on Tuesday, October 22: The Science of Landing Pages & How To Build One Backwards
---
What does your conversion marketing fantasy team look like? Who would you add to your conversion marketing fantasy lineup? Let me know in the comments.
PS – Best of luck in your fantasy football matches this week!
---