This is a guest post. The author's opinions are entirely his or her own and may not always reflect the views of Unbounce. (But there's a fairly decent chance that we agree with what they're saying).
Today's post is the second guest post by Kevin Kaiser from
Surety Bonds
.
Your website is still in its infancy. The New York Times has yet to write a feature about you and Forbes didn't include you on one of their best-of lists.
This does not mean your website can't be trusted. In fact, there are a number of creative ways to maintain a reputation of honesty and credibility even as a fledgling site that hasn't garnered national attention. With some basic online security practices and a pinch of creativity, trust symbols will run rampant on your site.
Trust me. I know what I'm doing. Honest. Image source (http://firstrung.co.uk/dbimgs/knife%20thrower.jpg)
Tip 1: Get some security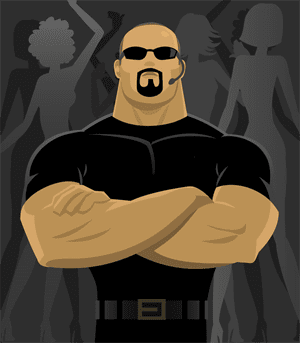 Adding a secure socket layer (SSL) to your website is a great start. Even though online stores often use SSLs, they can be applied to any website. SSLs actually act as a way to ensure a website's identity via a third party, which would be the issuer of the SSL certificate.
Verisign, GeoTrust and Webnet77 are popular certificate issuers. Any personal information—such as addresses or credit card numbers—gets encrypted so only the sender (customer) and receiver (web master) can see it.
Website owners add even more protection with services like Hacker Safe or eTrust. The former focuses more on payment card information (PCI) scanning. Hacker Safe checks servers to find possible breaches in security that could affect the transmission of customers' information or purchases.
eTrust certifies websites after examining them and making them responsible for privacy and customer protection. Either service lets you flaunt a logo on your site to tell customers you're secure. And conversion tests have consistently shown the more security and trust symbols you place near the point of purchase (or "submit") increases your conversion rate.
Simply, you can't have too many security indicators on the site. From https to the little badges that ride in your sidebar.
Tip 2: Share your knowledge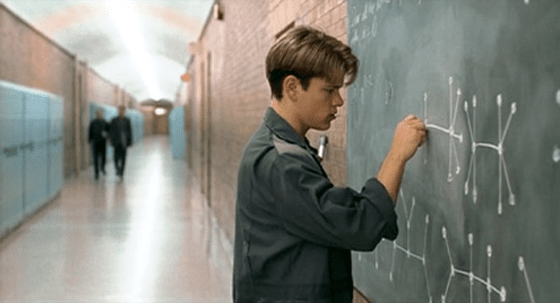 Matt Damon knew everything but didn't want to share it publicly. You should do the opposite and show off your merits.
If you run a site or company, chances are you know something others don't.
You're an expert.
How can that help? Well, don't save all that goodness just for your own website.
Write guest posts for niche blogs or sites that are trusted and reputable in your industry. On your site, you can then share your post. Guest posts allow you to bolster your reputation, but they also help you increase search engine results. The more your website is mentioned on other sites, the better.
And if you can write for some fairly prominent blogs, it's not just the mentions that will come home to roost. Sites like About.com or a niche blog like Mashable are worthy of their own "As Seen On" quotes on your website.
CNN's iReport is a one of my favorite places to take a new site and include it in a story. iReport lets any individual create a news story (video is the preferred medium) and upload it to CNN. It doesn't matter who you are – I saw one on there for Sanford Brown this morning, right next to one for Great Cruise Deals – clearly, the platform is open if you can get cruise deals mentioned!
Tip 3: Solicit reviews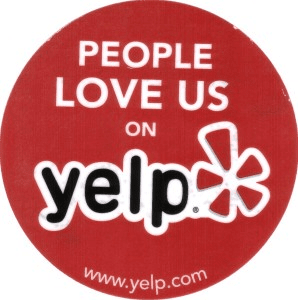 Boosting customer confidence isn't easy. But customers listen to each other, and they take other people's reviews to heart. So don't feel uncomfortable asking loyal, pleased customers to exercise word of mouth. Then boast reviews from Yelp, Glassdoor or even the Better Business Bureau on your website.
It doesn't cost anything to participate on most review sites (although the BBB does carry a fee). But it certainly allows a new site owner or young company to add some third-party recognition and discussion around their name or brand. Site visitors know and trust Yelp and sites like Glassdoor because they've seen them numerous times before, and look to them as a known forum for reading other's evaluations of a business. Simply being featured on these sites hints at a certain level of legitimacy.
No matter what strategies you employ, corroborating your honesty is a must for a startup website. People want to work with a trusted website. Make it known that you're reliable and secure to help your site flourish.
What have you done to make your landing page or website more trustworthy?
Tell us in the comments below…
---
Like us on Facebook for access to exclusive contests and more insider discussions on conversion

---