Below is our agenda announcement for our 2017 event.
Interested in attending CTAConf 2018?
For a limited time, get 10% off the 2 for 1 rate. Enter the code BLOG2FOR1TREAT
here
to score tickets for only $269.10 each!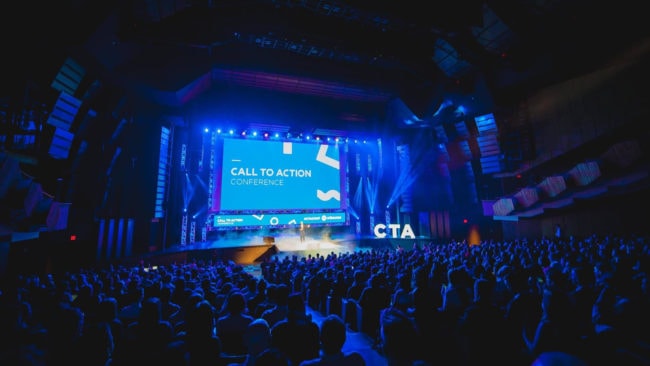 I know you're busy, so let's cut to the chase.
Unbounce's Call to Action Conference is back on June 25th – June 27th in beautiful Vancouver, Canada.
What's in it for you?
First off, we've carefully curated a star-studded speaker lineup that includes the likes of Mari Smith, Scott Stratten, Kindra Hall and Rand Fishkin. See the full agenda here. (Fun fact: We made a pledge to have 50% female speakers this year, and we stuck to it.)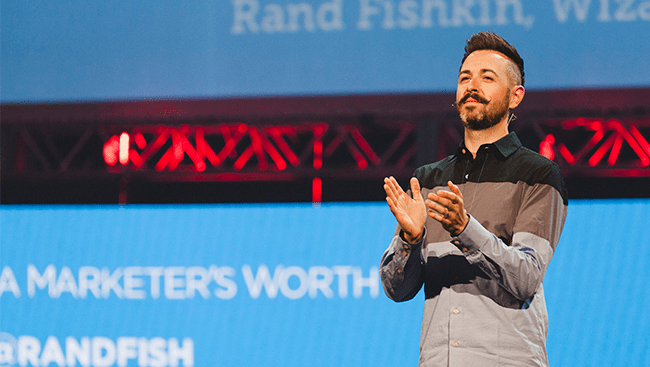 Additionally, unlike other conferences where you're torn between tracks, this conference is single-track. No need to miss a thing or weigh up your love for PPC or CRO. You can have it all and bring back stellar takeaways to your team on each of their respective specialities. #Teamplayer
We're also working closely with our speakers to ensure talks are as actionable as possible. (This is our conference's promise).
Explore the topics below to see featured talks and get a sense for the ones most exciting to you:
PPC
SEO
Copywriting
Social
CRO
Jonathan Dane — The PPC Performance Pizza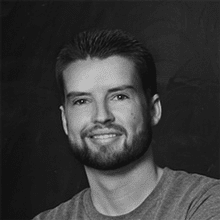 In this session, Johnathan will cover 8 ways to make any PPC channel work with positive ROI. He'll guide you through a simple framework, The PPC Performance Pizza, that will double performance on any PPC channel, from Google Adwords to Facebook.
You'll learn:
How to use search, social, display, and video PPC to your advantage
Which channels and offers work best in tandem for more conversions
The frameworks KlientBoost uses to double your performance within 90 days
Rand Fishkin — The Search Landscape In 2017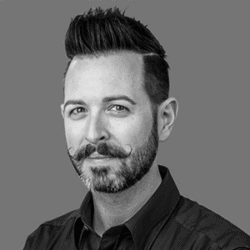 Much has changed (and is changing) in SEO, leaving us with an uncertain future. In this talk, the one and only Rand Fishkin will share his view on the search landscape 2017, dive into data on how users behave in search engines, explain what the election of Donald Trump means to site owners and, most importantly provide you with the essential tactics every marketer should embrace to be prepared for the changes.
You'll learn:
How has search behavior changed and what does it mean for marketers seeking organic search traffic
What new tactics and strategies are required to stay ahead of the competition in SEO
How might new US government policies affect the web itself and future platform and web marketing opportunities
Amy Harrison — The Customer Disconnect: How Inside-Out Copy Makes You Invisible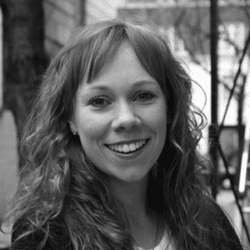 When you write copy, there are 3 critical elements: What you KNOW about your product, what you WRITE about your product, and what your customer THINKS you mean. Unfortunately, it's too easy to have a disconnect between all three, and when that happens, customers don't realize the true value of what you have to offer. In this talk, you'll identify any disconnect in your own marketing, and learn how to write copy that breaks through the noise, differentiates your brand, and speaks to your customers' desires.
You'll learn:
How to recognize if you even HAVE a disconnect
How to beat the blank page – know what to include for every piece of copy you create
How to make even commoditized products sound different and fresh to your customer
Mari Smith — Winning Facebook Advertising Strategies: 5 Powerful Ways To Leverage Your Results & ROI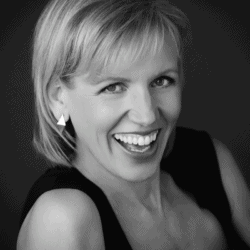 Facebook is constantly adding new features, new products and new ad units. What works today and what's a waste of time and money? How should marketing teams, agencies and brands focus their ad spend for maximum results? In this dynamic session, world-renowned Facebook marketing expert, Mari Smith, will answer these questions and more.
You'll learn:
Simple processes for maximizing paid reach to build a steady flow of top qualified leads
How to make your Facebook advertising dollars go much further, and generate an even higher ROI
The top ten biggest mistakes marketers make with their Facebook ads and how to fix them
Michael Aagaard – Your Brain Is Lying To You: Become A Better Marketer By Overcoming Confirmation Bias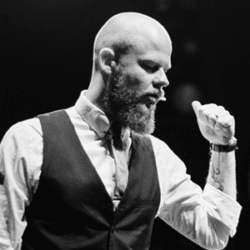 Have you ever resisted or ignored a piece of info because it posed a threat to your worldview? If you answered "yes," you're like most other human beings on the planet. In fact, according to the last 40 years of cognitive research, favouring information confirming your worldview is extremely common human behaviour. Unfortunately, being biased towards information confirming what we already believe often leads to errors in judgment and costly mistakes in marketing. But how can we overcome this?
You'll learn:
The facts about confirmation bias and why it is such a dangerous pitfall for marketers
A framework for becoming aware of and overcoming your own confirmation bias
Hands-on techniques for cutting through the clutter and getting information rather than confirmation
Did we mention the workshops?
We're bringing back workshops (see Sunday's tab on the agenda) and we've tailored the topics based on your feedback. We'll be talking hyper-targeted overlays, how agencies can leverage landing pages and getting people to swipe right on your landing page. The best part? They're all included in your ticket price. Most importantly, marketers who purchase CTAConf tickets, get notified first once registration for workshops opens. Workshops were standing room only last year and we're bringing them back bigger than ever, so first dibs on registration's a real bonus.
Finally, we want you to have a ton of fun while you learn. We're talkin' 8 food trucks, incredible after parties, all the dog hoodies you can handle, wacky activities and full access to the recordings of every session. SPOILER: we're looking into renting a Ferris wheel (seriously, this is a thing).
PSST: Interested in seeing our lineup of exceptional speakers at CTAConf this year? Buy a ticket in the next 48 hours and you'll receive an additional ticket 100% free! Just use the promo code "BlogFlashSale2017" at the checkout. Offer ends June 9th midnight PST.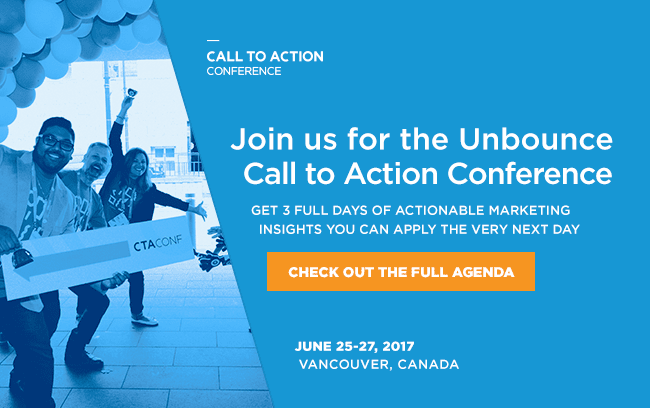 Want to see the excitement in action?
Here's a peek at what we got up to last year:
The countdown is on
Regardless or whether you're a PPC specialist, conversion copywriter, full-stack marketer or living that agency life, we've got something in store for you. Our workshops and talks touch on everything marketing: pay-per-click, agencies, copywriting, conversion rate optimization, landing page optimization, branding and storytelling, email marketing, customer success, search engine optimization and product marketing.
Check out the full agenda here.
See you at the conference (and on that Ferris wheel)!