The only way for us marketers to run more successful campaigns is to track what works and what doesn't. Without proper tracking in place, we're basically driving with our hands over our eyes, hoping it'll all work out.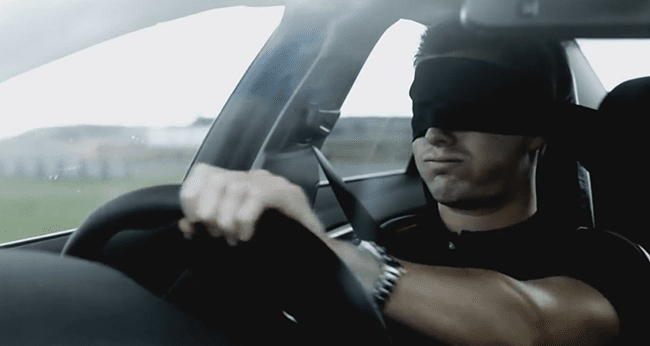 One of the ways that marketers track the success of their campaigns is with UTM tags, which allow you to append a unique string to your URL so you can track the traffic that a particular source sends to your page.
They make your links look a little something like this:
http://example.com/?utm_source=google&utm_medium=search&utm_campaign=campaign_1
Sounds pretty basic, right? Well it is, for the most part.
Except for when you're using your UTM tags incorrectly or — even worse — not at all. When this happens, you can't track traffic from each referral source and most importantly, you can't keep tabs on what's working and what's not.
Which means you're not likely to improve your campaigns and conversion rates.
But before we go into what not to do with your UTM codes, let's start off with the basics of what you should be doing.
How to create a UTM tag
You can build UTM tags through Google's free URL builder.
It's a super simple form that's easy to fill in once you've got a landing page URL and some basic information about your campaign.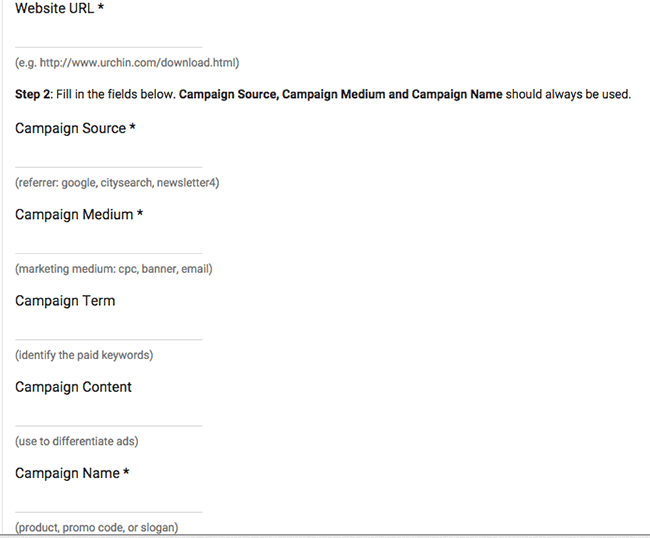 All you need to do is:
Paste your campaign landing page URL under "Website URL."
Choose a source. This is the referral origin, which is typically the site, platform or search engine people are coming from (for example: Google, Twitter, blog, etc).
Choose a medium. This is the generator of the traffic, such as a particular ad, image or piece of content (for example: cost-per-click, email, social, banner, etc).
Choose a name. This name is for your own internal tracking purposes and so each campaign has a unique identifier (for example: promo code, product launch, sale, etc).
"Campaign Term" and "Campaign Content" are optional fields which allow you to include additional information (read about how to use those here).
Once you plug in this information, Google will generate your UTM link and you can copy/paste it for use in your emails, blog posts, social and any other method of distribution you're using to spread the word about your campaign.

An example UTM code which shows how Website URL, Campaign Source, Campaign Medium, and Campaign Name appear.
Alternatively, you can use this free UTM builder than can be installed directly in Chrome, which saves you at least one step when you're building out UTM tags.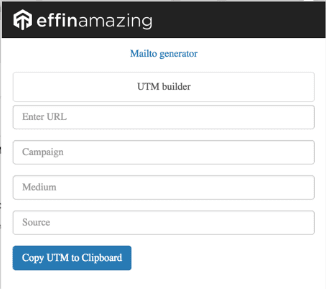 Okay, now that you know what to do, let's jump into what not to do – here are four common ways people fail at using UTM codes.
1. Not keeping tabs on the performance of each distribution channel
When you run a marketing campaign, you're likely going to promote it through multiple channels: paid advertising, email, social media, your blog and whatever else you can dream up.
Let's say you're launching a new feature and you want to promote a landing page that flaunts it. You might want to send a blast out to your email list, social channels, and maybe even guest post on someone else's blog to spread the word to a different audience.
If you neglect to append a unique UTM on the link you're placing on each channel, then how will you know which channel is driving traffic to your post?
The answer is you won't.
And you'll likely miss out on some key insights down the road, such as which source of traffic and which campaign is sending the most qualified leads to your page.
For every channel, be sure that you're keeping tabs on each referral source for every campaign. And use unique naming conventions so that you don't get any wires crossed.
2. Neglecting to use link shorteners
Getting specific with the data you track is great, but there are things you have to watch out for. When you append a UTM tag to a URL, that URL becomes really long and bulky. Like this one, for example:
http://effinamazing.com/?utm_source=unbounce&utm_medium=content&utm_campaign=unbounce_guest_post
As you can imagine, this isn't conducive to a good user experience. Your links can look a little unwieldy in campaign emails and on social media, and they can even come across as spammy – which is why you should always use link shorteners to clean up those ugly links.
Use services like bit.ly or Google URL shortener, or simply hide the ugly UTM code by linking to it from cleaner-looking anchor text.
3. Tracking clicks but not conversions
Assuming you have Google Analytics set up, you'll be able to see the performance of your URLs with unique UTM tags by going to Campaigns > All Campaigns.
While tracking referral traffic from your UTM tags is incredibly helpful, you should go a step further and create Google Analytics goals so you can see which referral traffic converts the best as well.
If you've never set up a goal in Google Analytics, it's a simple process:
Sign in to your Google Analytics account.
Select the "Admin" tab and navigate to the desired account, property and view.
In the "View" column, click "Goals."
Click the red "+NEW GOAL" button.

Click for larger image.
Next, you'll want to follow the instructions of the "Goal setup" wizard, depending on what kind of conversion you're looking for. For example, if you were collecting leads on a lead gen page, you might set the goal as "Engagement" > "Sign up."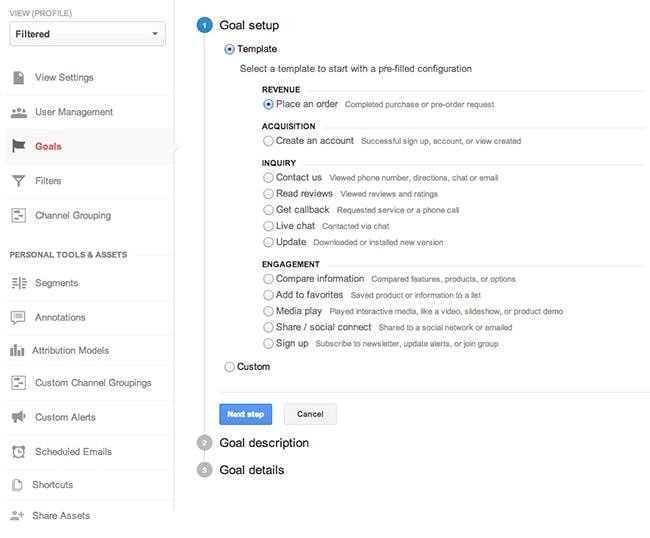 Click for larger image.
Setting up goals in GA allows you to look beyond which channel is driving the most traffic – and it gives you insight into which channel is actually converting best.
If it's AdWords, then you know you can up your spend and focus on conversions to get the most lift. If it's email, then you know to double-down on building your email list and focus more converting those subscribers.
4. Creating meaningless UTM campaign terms
When you're building your UTM tag, it's important to remember that you're doing so because you want to be able to track each individual campaign and sources easily. So, if you name each campaign something weird, such as "f3356" you're going to end up mixing campaigns up and wasting time decoding your campaign terms.
Do yourself a favor and only write short, descriptive campaign terms such as "04_15_newsletter" or "summer_15_promo."
For example, take a look at this CTA from a Jackthreads' email newsletter: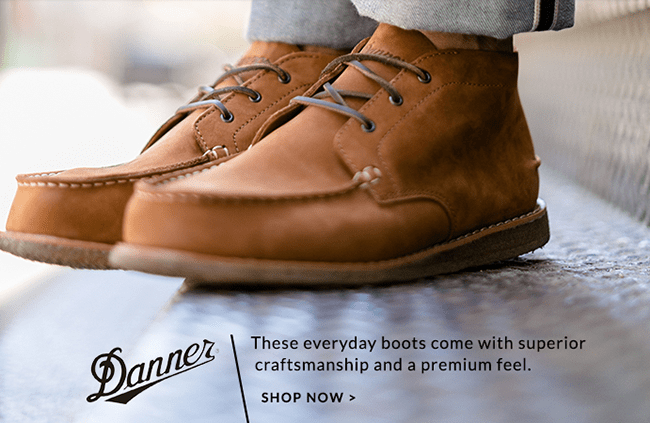 When you click-through on this image, this is the UTM:
https://www.jackthreads.com/?utm_source=members&utm_medium=email&utm_content=main_sale_img&utm_term
=sale&utm_campaign=JT_MainSale_05072015_Thursday%20Noon_%5BEngaged
%20B%5D&tmem=bpindulic%40gmail.com
They are very descriptive here. They cite the source (members – meaning their active members group), campaign term (sale – as in a promotional sale), the time and date the email went out, and even the email of the person who clicked through!
Each one of these assets can be found directly in the UTM link – and you can get the same level of detail out of each of your campaigns if you take the time to create detailed and data-rich UTM links.
Wrapping up
As data-driven marketers, we're constantly looking for ways to improve our campaigns.
When you have the tools to track referrals, you get insight into which channels are bringing you the most traffic. Better yet, when you combine UTM links with Google Analytics goals, you can look deep down into your funnel and determine which sources are bringing you the most conversions.
It's all pretty straightforward – as long as you're doing it right.