Moz founder Rand Fishkin once said, "If I were doing another startup today, it would focus on software for conversion rate optimization. I think this is still the most under-utilized and highest ROI activities in the marketing department."
This was back in 2010. Since then, Conversion Rate Optimization (CRO) has become even more prevalent across digital marketing departments and agencies, simply because of the benefits CRO has on the bottom line.
In fact, #CTAConf speaker, Michael Aagaard defines conversion rate optimization as the "magic bullet" of today's online marketing world. "You can compare CRO to the state of SEO seven years ago," he says. "Everyone is talking about it, everybody wants it, and all of the sudden every agency out there has at least one 'CRO Expert' or 'CRO Specialist.'"
There will always be more to learn, more to test and more to improve upon when it comes to your conversion rates, landing pages and other online marketing efforts. There are tons of resources out there – ebooks, webinars, blog posts, you name it – but sometimes you need to pull yourself away from the daily grind, learn from the experts and talk to other online marketers in real life.
Which is why we are inviting you into our home in Vancouver for the first-ever Call To Action Conference.
The conference will explore where landing pages fit into your marketing arsenal and how conversion optimization can help you create more delightful marketing experiences. We're excited to bring people together, create a stronger community around our content and make you walk away with tons of actionable insights and "aha moments."
To mark the occasion, we asked our all-star lineup of speakers to share their thoughts and predictions about conversion – and how they've applied the insights they've gleaned from testing to the rest of their marketing mix.
1. Joanna Wiebe – Tests that lead to rich insights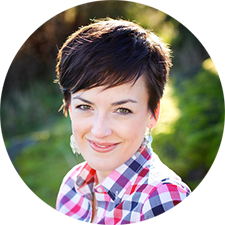 Joanna Wiebe is the original conversion copywriter. She gets her kicks teaching businesses how to "steal" insights from unsuspecting customers and prospects and then use those insights to boost user experiences and conversions. Preaching copywriting for conversion, she's been a guest on an Unbounce unwebinar and our blog.
For Joanna, conversion success comes down to testing, regardless of results:
"The tests that lead to rich insights are my best – even if they're not always winners. This particular success story happens to come with both insights and lift.

We tested four variations of a headline (including the control) on the homepage of a rehab center. The control headline was relatively bland and safe. Variation B was data-focused, Variation C was a testimonial and Variation D was an "out there" line that I'd pulled from a Amazon book review (from a book about alcoholism). No one thought Variation D would win. It wasn't just that Variation D was swiped from an addict's own words, it was that the tone was completely different from that of every other treatment center we'd looked at.

Well, Variation D won. Its headline was, "If you think you need rehab, you do." That brought in 26% more leads for my client.

Here's what I think marketers can learn from this success story:

Don't make assumptions about creative. Always test.
Test things that make you uncomfortable and that your competitors are unlikely to try.
Most of the best-performing copy is swiped from your visitors and prospects."
"The tests that lead to rich insights are my best – even if they're not always winners." » Tweet this Joanna Wiebe Quote «
2. Peep Laja – CRO as a process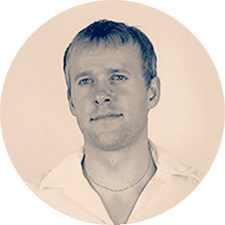 When it comes to conversion rate optimization, Peep Laja is known for his tell-it-like-it-is approach. You might have caught him on an episode of Page Fights with fellow #CTAConf speaker Oli Gardner. Peep is an entrepreneur and CRO expert who founded the agency Markitekt and popular conversion blog, ConversionXL. For Peep, there are many misconceptions about CRO, but two stand out:
"CRO is not a dedicated field, but something a marketing person or web developer is often doing on the side as an afterthought. The fact is that conversion optimization is a field where you need to know a whole lot about a lot of things. You need to be a polymath, be skilled in analytics, UX, design, copywriting, testing, statistics, psychology and persuasion, qualitative and quantitative research methods and so on. It takes many years to become good at it.

The second biggest myth is that CRO is about testing random ideas. What if we made the button bigger? What if we tested this or that? This approach results in a huge waste of time, money and traffic. Stop testing stupid crap that makes no difference. True optimization work is data-driven: nothing is ever done randomly. Every test is based on a data-backed hypothesis that comes from both qualitative and quantitative research, as well as heuristic analysis. You need to look at CRO as a process. If you don't have a methodology, you're doing it wrong."
"True optimization work is data-driven: nothing is ever done randomly." » Tweet this Peep Laja quote «
3. Chris Goward – The future of CRO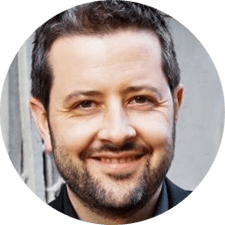 Chris Goward was one of the first people to look at online content and say, "We should test that!" In fact, he wrote the book about it. He's the founder of WiderFunnel, the conversion optimization agency, and has given more than 160 presentations in 30+ cities across the world.
When asked about the future of conversion rate optimization, Chris says:
"The scientific approach to marketing and business will continue to spread in the coming years. I see several trends emerging. Here are a few that are top of mind for me today:

The term "conversion rate optimization" itself will fade. It's a misnomer, really. Thinking about a single "conversion rate" within the context of complex business environments is far too limiting. It also focuses on the simple measure of improvement rather than the why behind the process. I think we'll talk more about website optimization, marketing optimization and growth optimization, which will all require an A/B testing mindset.
Website redesigns will become rare. Companies are realizing that the risks of the revolutionary "flip-the-switch" redesigns are too great and often harmful to the business. Marketers will no longer assuage their ego with a beautiful new design, but use a more disciplined and profitable A/B testing approach to continuous redesign.
The currently competing data-driven and inspiration-driven mentalities will integrate for best performance. The best marketers will be "zen marketers" who embrace the contradictions and tension in seeking qualitative insights combined with rigorous validation through testing."
"Thinking about a single "conversion rate" within the context of complex business environments is far too limiting." » Tweet this Chris Goward quote «
4. Joanna Lord – Putting the customer first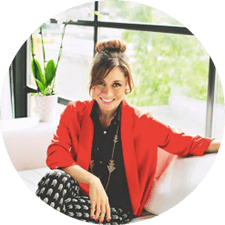 Joanna Lord is CMO of BigDoor, a Seattle-based startup powering loyalty programs for big brands (though you might recognize her from her former role as VP of Growth Marketing at Moz). For the past 10 years, Joanna has been building beautiful brands, growing companies and scaling startups.
She's the definition of a full-stack CMO, touching all facets of digital marketing. For the past eight years, she has spoken around the globe, educating tens of thousands of marketers on topics such as conversion, growth marketing, analytics, community marketing and much more.
Joanna stresses that smart marketers keep the customer front of mind. Keeping the customer as the "true north" leads to more authentic brands, better marketing and increased conversion rates.
"When you are testing, your first focus is always the customer. Can you help them discover more effectively? Can you improve their experience? Can you inspire them with design? Can you serve their needs better? This same perspective should lead all of your marketing.

I think it's really easy for us to get caught up in the project or the KPIs we are trying to hit – at times at the detriment of the customer. To me, conversion rate optimization is a way in which I can rework experiences to best serve the customer. In the end, that is what marketing is: reworking a story and brand experience to best serve the customer's needs."
"Conversion rate optimization is a way in which I rework experiences to best serve the customer." » Tweet this Joanna Lord quote «
5. Ryan Engley – Restraint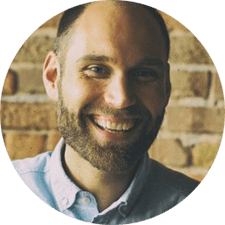 Ryan is our very own Director of Customer Success. Along with his phenomenal team, he has the pleasure of helping thousands of customers boost their conversion rates day after day. Ryan is no stranger to speaking in a classroom, on the stage, or behind the mic as Unbounce's resident webinar host. As our MC at #CTAConf, Ryan will host fireside chats and audience Q&As.
Ryan is a big fan of simplicity when it comes to landing page design and optimization. One of his proudest landing page tests (with none other than a 100% confidence rating) tested the number of registration options on the landing page, showcasing that less is more when it comes to CRO. Here's what Ryan has to say about it:
"When it comes to optimization, the No. 1 attribute is restraint. It's easy to get caught up in wanting to be all thing to all people, but what I've learned, and continue to learn, is that less choice is better. It's easy to offer up options just in case, but the more options people have, the less happy they are with the choices they make (and the less likely they are to make a choice at all).

Do you and your visitors a favor: keep things simple."
"The more options people have, the less happy they are with the choices they make (and the less likely they are to make a choice at all)." » Tweet this Ryan Engley quote «
6. Brian Massey – Indispensable, but geeky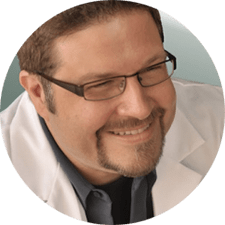 Brian Massey calls himself "The Conversion Scientist" and has the lab coat to prove it. He is the founder of Conversion Sciences, a company that refines websites to get more revenue and leads from existing visitors.
Not one for stage fright, he speaks with humor and knowledge at corporate events, universities and conferences worldwide. He has developed workshops for professional organizations, is a frequent guest on conversion and marketing-themed webinars and is the author of the book, Your Customer Creation Equation: Unexpected Website Formulas of The Conversion Scientist.
Brian's personification of CRO is accurate, clever and too good not to share:
"CRO is the Steve Wozniak of the marketing world. Indispensable, but geeky. Brilliant, but introverted. World-changing, but difficult to follow.

CRO is hard, and only the brightest are going to get it among the distractions of the other marketing buzzwords."
"CRO is the Steve Wozniak of the marketing world. Indispensable, but geeky. Brilliant, but introverted." » Tweet this Brian Massey quote «
7. Sean Ellis – A must-have skill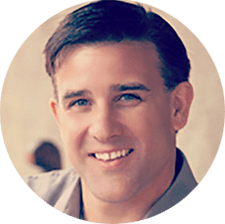 When you look up the terms "growth hacking" or "startup marketing" in the dictionary on Google, you'll see Sean Ellis' name. Sean is the CEO of Qualaroo and GrowthHackers, and has played a critical role as the growth engine for Dropbox, Lookout, Xobni, LogMeIn (IPO), and Uproar (IPO). Impressive resumé? I'd say so.
He attributes much of his success to conversion rate optimization, a must-have skill in today's age of online marketers:
"Conversion rate optimization makes all of your marketing campaigns better. When a marketer can improve the performance of their campaigns, they create more value for their company. By creating more value, they in turn become more valuable themselves.

In a world where online marketing is only getting more competitive, being able to optimize campaigns, landing pages, funnels and websites is no longer a 'nice to have.' It's a must-have skill."
"Being able to optimize marketing campaigns is no longer a 'nice to have.' It's a must-have skill." » Tweet this Sean Ellis quote «8. Michael Aagaard – It's never too late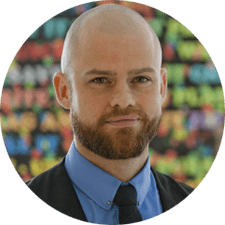 If there is one word to describe Michael Aagaard, it's passionate. A/B testing and copywriting aren't just his day job – he lives, breathes and loves conversion. He is a self-confessed split test junkie and copywriting fanatic who has spent the last five years devoting 60-70 hours a week to testing and optimizing websites and landing pages.
Michael says one of his most recent "aha-moments" was observing first-hand the transformation from instinct and feeling to a data-driven, conversion-centred approach. And guess what? It's never too late to make that transformation.
"I recently spent three months with a major Scandinavian firm implementing CRO training. I was onboard to do hands-on optimization work and to help key employees become competent CRO professionals who can handle their own in-house projects. We achieved some impressive lifts on key areas of their e-commerce platform that directly impact revenue.

Nevertheless, the best part for me was witnessing the transformation that took place within the team as they went from gut feeling and guesswork to a structured, data-driven methodology that resulted in more revenue and deeper customer insight. Brand-side marketers can learn that it's never too late to invest in CRO and that such an investment can lift an entire business."
"Brand-side marketers can learn that it's never too late to invest in CRO." » Tweet this Michael Aagaard quote «
9. Angie Schottmuller – A purposeful CTA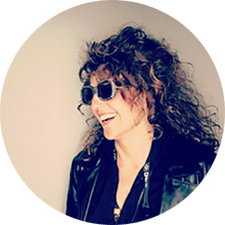 Angie isn't only the Director of Interactive Strategy and Optimization at Three Deep Marketing. She's also a columnist at Search Engine Watch and a seasoned international speaker on the subjects of search, social, conversion and mobile.
Never one to shy away from a good metaphor, a complex digital challenge or a lightsaber battle (yes, she has a Pinterest Board titled I <3 Star Wars), she truly is an inbound and conversion marketing thought leader (and Jedi).
Angie believes that smart marketers focus on providing relevant, credible, value-packed content to help users achieve their goals. When it comes to conversion, she preaches the need for a clear call to action.
"Marketing is a utility to facilitate action. Conversion is simply the completion of a presented action. Whether it's buy now, call today, share socially or watch the video, all marketing content needs a purposeful call to action. If you're not helping the user get to the next step in their decision-making process, what's the point?

No marketing channels are exempt from being useful or actionable. Online or offline, from emails to print ads, a relevant, value-added call to action should always be included and optimized."
"If you're not helping the user get to the next step in their decision making process, what's the point?" » Tweet this Angie Schottmuller quote «
10. Tiffany da Silva – Stop everything you're doing and test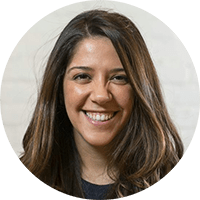 Tiffany currently leads conversion rate optimization at Shopify, one of Canada's leading technology companies. As a full stack marketer specializing in SEO and SEM, her experience has given her the opportunity to work on over 100 websites while managing multi-million dollar budgets. On top of all that street cred, she started her internet career when she was 9 years old. When we asked Tiffany about her best conversion case study, she told us this:
"All the conversion literature out there told me that social proof ALWAYS works. And so I had told my boss in passing that we didn't need to test testimonials on a page because they always work. He told me to test it, and I was shocked with the results. Testimonials didn't add anything to our conversion rate which told me that we weren't giving people the social proof they needed to convert.

What did I learn? When you find yourself saying, 'It HAS to work or it ALWAYS works,' stop everything you're doing and test it. Best practices give us valuable insight but they are just a starting point."
"Best practices give us valuable insight but they are just a starting point." » Tweet this Tiffany da Silva quote «
11. Oli Gardner – Conversion experiences based on context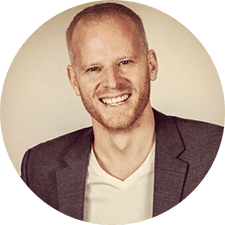 Oli has seen more landing pages than anyone on the planet and when he's not trying to rewire conversion methodology, Oli mulls over ideas like legally changing his name to "Landing Page" to garner extra SEO love from his guest post bio. He was also recently named "The 2014 marketer to watch," in the under 42 category, by his mother.
Conversion resumé and proud mama bear aside, Oli's 'relatively' new to the speaking circuit, but you'd never guess with ballin' photos like this and 'best presentation' awards like this. I've known Oli for almost 2 years, and he genuinely cares and puts so much effort into everything he does. At Unbounce we call this GAS (giving a shit). If you attend Call To Action Conference, you'll be sure Oli will give a lights-out presentation – actionable, entertaining and valuable – that you'll never forget.
When sitting down to talk to Oli about conversion, he takes into account the entire experience – pre-click, post-click and everything in-between. Here's what he has to say about it:
"The most common mistake I see in marketing is not considering the pre-click experience when designing a post-click experience. You will never be successful if you design in isolation. The key here is context. The context of the path your visitors have taken to get to your link must be used to shape the experience you deliver after they click. Similarly, if you can develop a stronger understanding of the emotions of a recent convert, you are able to reshape the pre-click experience based on that insight. The end result is a much more strongly coupled conversion pathway."
"If you design post-click experiences without the pre-click context, your conversions will suffer." » Tweet this Oli Gardner quote «
12. Rick Perreault – Moving the needle for your business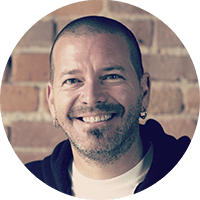 Rick spent his career in design and marketing, where he encountered first-hand the challenge of creating and optimizing landing pages. He also recognized the need for a conference that focused on how landing pages fit into your marketing arsenal and more importantly, how conversion optimization can help you improve your online marketing experiences.
"I cannot stress enough the importance of conversion rate optimization for your online marketing efforts. These speakers have said it throughout this post. I certainly know it, and if you're reading this post, you know it too. It improves your marketing campaigns, tells you more about your visitors and customers, and can lift an entire business.

It's crucial that we bring together thought-leaders in this space and help you move the needle for your business. And that is what this conference will do."
"Looking to sharpen your marketing skills? Register today for #CTAConf powered by Unbounce." » Tweet this Rick Perreault quote «
Want to hear more conversion wisdom?
Like what these experts have to say?
Then you'll want to attend Call To Action Conference on Friday, September 12th! If you buy your ticket before Friday, June 27 (psst – that's this upcoming Friday), you'll save $200 with early bird pricing. We have a limited amount of tickets so register today!
---