Cold emailing is an age-old strategy for drumming up business. But while this sort of outreach is a critical first step for establishing customer relationships, it isn't usually effective on its own.
A study from Backlinko showed that about 91.5% of cold emails get ignored. However, the open and response rates improve significantly with follow-up emails. Research indicates that sending just one follow-up email boosts the response rate by over 65%.
Put simply: Great follow-up emails help you get your customers' attention, which is the first step in convincing them to complete purchases they might have otherwise abandoned. This article shares key tips to consider (and common mistakes to avoid) when developing your follow-up email strategy.
Why are follow-up emails so important?
Not all customers make a purchase the first time they visit an ecommerce website. They get distracted or want to compare prices. But with follow-up emails, businesses can remind them about their product and available offers—then try to close the sale.
Here are some other benefits:
You can build business-customer relationships. Building a strong connection with customers is crucial for building long-term success, especially for ecommerce businesses. It helps you understand your customers' preferences better and optimize your storefront to meet their expectations.
You can turn visitors into loyal customers. Having a loyal customer base is the natural result of building excellent relationships. Sending customers follow-up messages increases your brand awareness over time and helps you build trust with your customers.
You can meet your sales targets. A recent report from DMA suggests that businesses make about $42 on every dollar invested in email marketing. With follow-up emails, you get more opportunities to convert your prospects. According to Oberlo, sending three abandoned cart emails is 69 percent more effective in closing sales compared to one-off emails.
You can avoid getting lost in inboxes. Emails get ignored for lots of reasons. In many cases, people are too busy to check all their emails, or your message gets lost as spam. Sending follow-up emails gives you a better chance of breaking through the noise in your recipients' inboxes.
Tips for sending great follow-up emails
Sending follow-up messages can really level up your email marketing strategy—provided you take the proper steps. First, ensure you use a catchy subject line. Statistics show that an average person gets around 77 legitimate emails a day. An impressive subject line will help to break through the noise in your customers' inboxes and get their attention.
But it doesn't end there. You also need well-crafted body copy to boost your email conversion rate and win customers. A great follow-up email contains a short introduction, a straightforward pitch, and a call to action that directs readers to the next step.
If you want to move ahead in your marketing and sales business, below are five tips to consider when developing your email campaign.
1. Make a strong impression through design
You can create a great first—ah, second—impression with your follow-up email just through the design and layout. The typography, color, layout, and visuals all play a vital role in setting a friendly, persuasive tone to your message, which is a must-have for any email campaign.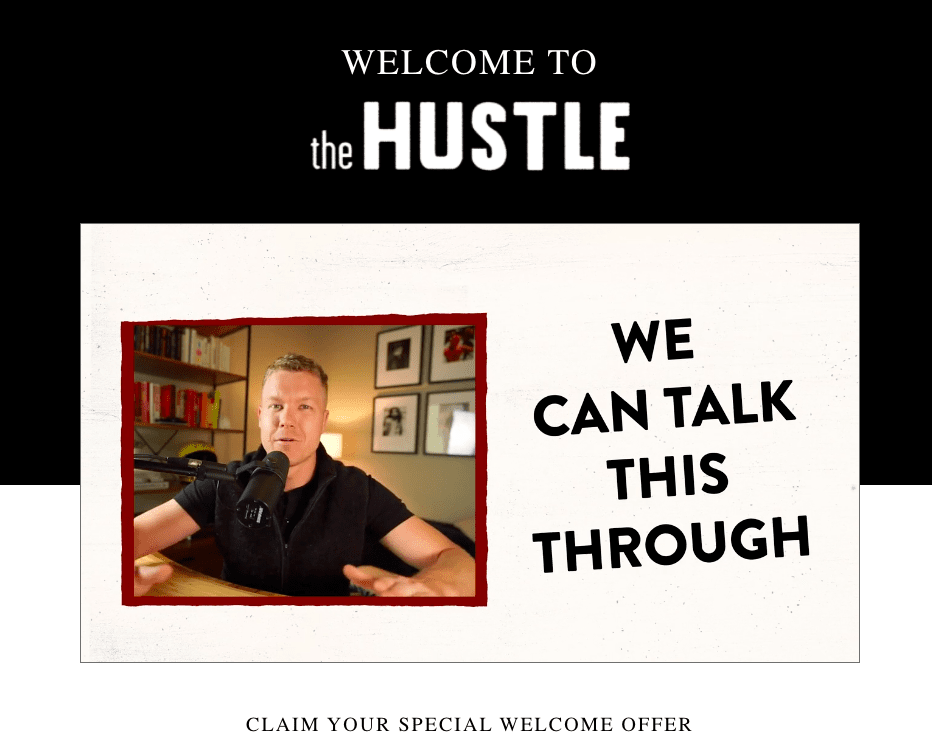 You should also consider running segmented campaigns with each email targeting a unique category of individuals. Statistics from Campaign Monitor show this can improve the conversion rate by over 760 percent. Segmented campaigns can make your email feel more personalized and get people reading.
2. Get straight to the point
According to Statista, the average time spent reading an email is ten seconds. That means your follow-up emails should hit the point from the get-go. Explain the reason for your message before moving on to explain other details about the offer.
You should also keep the message simple and not get too wordy. Leverage visuals instead. Include images of your product and a brief description alongside. That makes your message skimmable, allowing the recipient to take in the information more easily.
3. Give them something of value
A strong follow-up email should show customers that what you're offering them is valuable and you're confident it will meet their demands. You might educate your customers on the ways they can use your product, or highlight available promotions or specials. For example: "Hi so-and-so, looks like you left an item in your cart. You can get up to 50 bonus points on the product by taking advantage of this limited-time discount."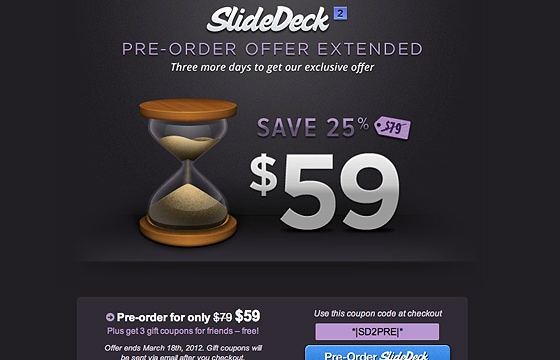 4. Make it easy for customers to reply
Giving your customers a chance to reply is a great idea when sending follow-up messages. Customers appreciate the opportunity to interact with you directly—and by letting them respond, you can establish a line of communication that'll help you learn their expectations.
First, provide a clear and compelling call-to-action that directs customers to the checkout page. Then you can include a phone number or email address so customers can reach you if they have questions or run into stumbling blocks.
5. Know when to walk away
The typical structure for running follow-up email campaigns includes sending a message a few hours after someone has abandoned their order. You can also send a reminder a few days after, or maybe a promotional discount to get them back into checkout.
But how many follow-up messages are enough? When you send follow-up emails without any sort of engagement, you can consider reducing the frequency or outright stopping the follow-up campaigns. Even when all attempts to get a response fall through, never send a breakup email. Instead, leave the conversation open and return to it at a later date.
Follow-up email mistakes to avoid
There are some common mistakes you don't want to make with your follow-up campaign. However tempting it may be, you should avoid spamming your leads with too many messages. Instead, build a drip campaign that nudges them every so often without getting annoying.
Here are several other errors you should avoid:
Sending lengthy messages. To get your customers' interest, you need to keep your follow-up messages short. Try to be direct when crafting your email, which helps customers understand your message better.
Timing the email campaigns poorly. The best time for your email campaign will vary. Some customers respond better early in the day, while others prefer to check their inboxes in the evenings. Email analytics tools like Salesforce Pardot and Mailchimp can help you understand when you audience is most receptive to your emails. A little bit of research will help you create more successful campaigns targeting prospects with a clearly defined marketing strategy.
Not including a call to action. A strong call to action is necessary for a follow-up message. If you don't provide a clear next step, your recipient is likely to ignore your message entirely. Adding a call to action to your follow-up messages increases your chances of engagement.
Increase your email ROI with follow-ups
Follow-up email campaigns are a proven way to increase your email engagement and turn missed opportunities into closed sales. They help make one-time buyers into loyal customers. And if you do them right—by directing your emails to outstanding landing pages built with quality tools—they have the potential to seriously boost your sales performance.