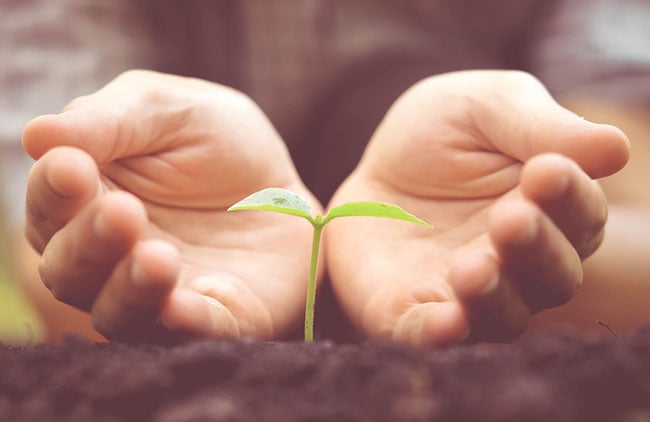 Most agency websites suck. (For the longest time, mine was no different.)
But it's not your fault.
You're strapped for time as it is — too busy running around, responding to clients ASAP and leaving little-to-no time for yourself.
This problem can be extended to most agency promotional efforts. Your blog struggles for consistent publishing. Social could use some work. Outgoing emails are inconsistent at best.
Marketing automation can help dramatically, but it's typically only reserved for clients.
Well not anymore. Because spending just a few hours setting up an effective email automation workflow can net you 20% more sales opportunities, letting you spend more time focusing on your current clients.
Here are a few sample workflows to show you how any agency can start employing its own marketing automation campaigns to nurture leads, close clients and onboard them painlessly.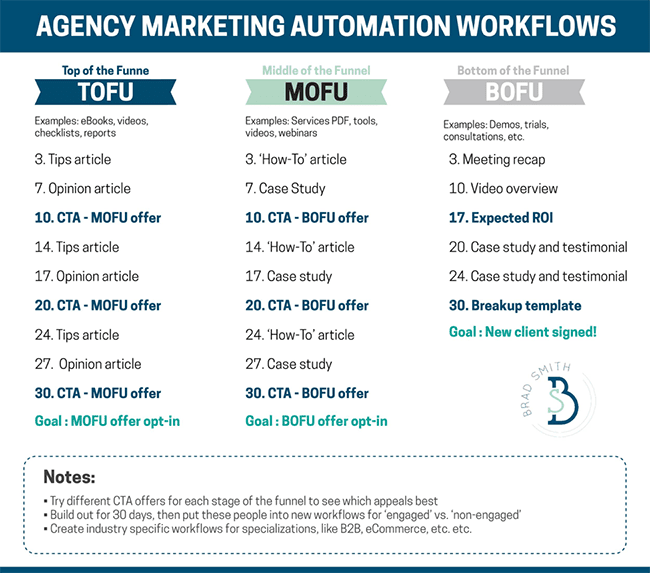 An introductory guide to marketing automation
When used properly, marketing automation can deliver a 451% increase in qualified leads. It can also increase average sales by 34%.
79% of the best marketers have already been using marketing automation for years now.
But… it's typically only the largest marketing teams who're implementing successfully.
While 60%+ of marketers use email to keep in touch with customers and prospects, only around 13% use marketing automation. (Despite the fact that marketing automation can deliver twice as many leads as the normal mass email approach.)
Even more concerning, only 85% of B2B marketers reportedly feel like they're not using it to its fullest extent.
That's a shame. Because beyond the amazing lead nurturing powers we've already discussed, it's ALSO one of the best ways to scale the efforts of any small, scrappy team looking for an automated way to nurture prospective leads (so it's not another thing that falls into the lap of the founder, principal or partner).
Marketing automation is also an excellent agency tactic because it perfectly aligns with a consultative sales process that you should be using (here's a primer on SPIN selling I wrote for HubSpot with more background information).
Here's how it works.
Using one of your favorite email marketing tools (we use and love HubSpot and recommend AutopilotHQ as an alternative, but you can even use MailChimp if money's tight) you can set up workflows that automatically trigger pre-crafted emails at predetermined intervals.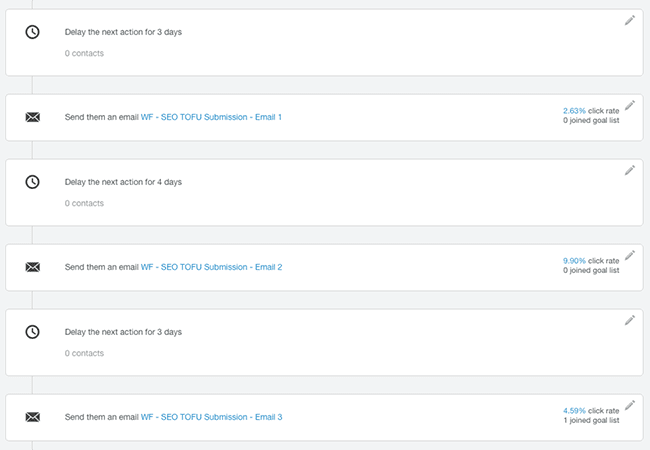 Each of these workflows should have a goal or objective, like "Fill out Form XYZ" or "Purchase Widget ABC". When someone on your email list achieves your desired goal, they're automatically removed from this list so they don't receive any other now-irrelevant offers. (Many times you'll even simultaneously add them automatically to a new workflow in order to achieve a different purpose.)
You can also get uber-nerdy, creating different If, Then conditional statements for people who DO (or don't) open or click an email, creating endless branches of customization until your heart's content.
Agencies and marketers everywhere commonly implement this stuff for clients. It ain't brain surgery. For example, ecommerce shops commonly have 'Cart Abandonment Workflows' that follow up with people who add products to their cart but don't follow through with a purchase.
For example, you can sweeten the deal with a timely discount or free shipping. You can also introduce scarcity by urging people to purchase one of the last remaining items before they run out of stock. Or, highlight any other limited-time bonus, like Audible sent me recently: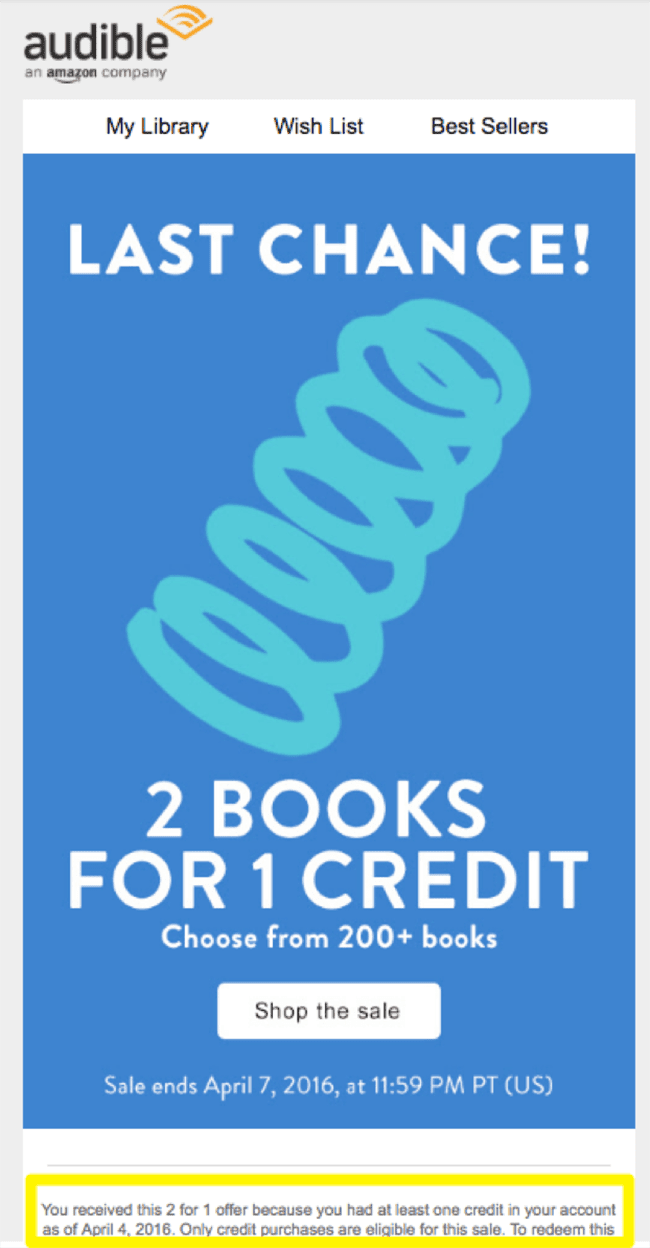 These emails are popular, because they work. Personalized, timely emails like this result in 14% better click-throughs and 10% better conversion rates.
Marketers are very familiar with setting these up for clients. Trouble is, they rarely set them up for themselves.
It's obviously not a lack of knowledge or skill. It's usually some combination of meeting existing client deadlines, responding to urgent requests and pricing out new projects.
But don't worry, because I've already done the work for you. Simply adjust the following workflows for your own agency.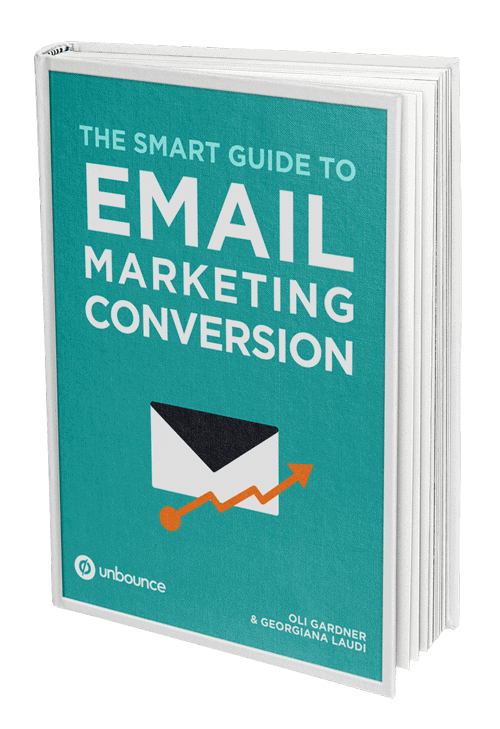 Maximize Your Conversions with Email Campaigns
Download the FREE Smart Guide To Email Marketing Conversion!
By entering your email you'll receive weekly Unbounce Blog updates and other resources to help you become a marketing genius.
Workflow #1: site visitors -> interested contacts
Your first objective is to grab the attention of current website visitors and turn them into interested contacts.
These are people who aren't quite leads yet, but can be in the future if you nurture them properly (and if the timing is right for them).
People at the top of the funnel (TOFU, in HubSpot parlance) lack awareness for your services. (In other words, they don't necessarily realize that they need you just yet.) More likely, they're looking for SEO tips, web design trends or similarly educational, information-based content.
Grab people's interest with topic-focused content offers. Viral-inducing infographics are perfect, like this excellent Landing Page Anatomy gifographic from KlientBoost.
At the bottom of the post, you'll see the customary CTA featuring a proposal offer.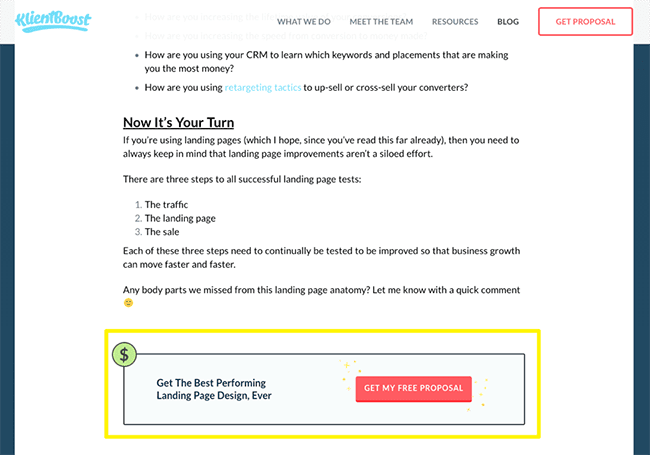 Most people find your blog posts through one of two ways:
Referrals (at the beginning)
Organic search (over the long-term)
Blog posts like the example above that targets "Landing Page Anatomy" will generally bring people in through organic search. As such, they're probably looking for information and education. (In other words, they're likely not looking for expensive, custom, done-for-you services quite yet.)
One thing to try testing here if these people aren't ready to talk proposals, is to try a softer sell with a downloadable guide, checklist, ebook and so on.
The benefit of leading with a soft sell (i.e., downloadable guide) over a hard one (i.e., consultation) is getting more leads to opt-in, giving you the chance to nurture them over time with inbound marketing campaigns.
IMPACT does something similar right on their homepage, offering a free guide to download immediately.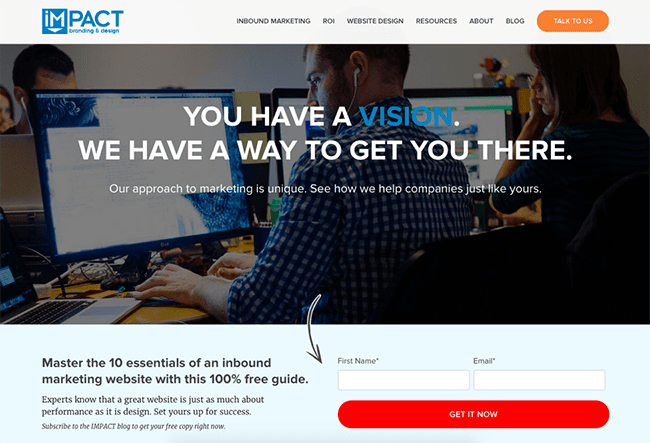 Workflow #2: interested contacts -> marketing leads
The second step is to subtly get your new interested contacts to raise their hand and become a marketing lead.
That gives you the cue to begin proceeding with a more direct, hard sale.
How exactly?
Continue building interest and trust in your services through case studies and other educational resources that bridge the gap between information and solutions your services offer.
You can get super sophisticated with clever lead scoring techniques that give you quantifiable averages based on pageviews, site visitors and more. But that's time consuming and imprecise.
If we're emphasizing speed here, just create a basic service-related offer and ask people to download it if they're interested.
For example, when you try reaching out to San Diego firm Digital Telepathy, they'll send you a playbook which provides some more details about how they work (and what you can expect).
People who make this subtle transition to inquiring about your services are now entering that middle of the funnel (MOFU) step. By filling out a service-related form on your website, they're  expressing explicit interest in what you have to offer.
Digital Telepathy uses their Playbook to provide more information about how their services work. However you can also use a calculator-like tool to show the ROI, or even a video/webinar that details what a typical project looks like (and what it might cost).
Here's a simple cadence to get them there:
Day 3: Tips article
Day 7: Opinion article
Day 10: CTA – MOFU offer
Day 14: Tips article
Day 17: Opinion article
Day 20: CTA – MOFU offer
Day 24: Tips article
Day 27: Opinion article
Day 30: CTA – MOFU offer
These emails should be personal and largely unstyled, because the one thing that separates services companies is YOU. Everyone "does SEO" or "designs websites." Look around at the biggest agencies, and you'll quickly notice they're selling themselves, their people and their culture.
From a design standpoint, this email sucks. Especially that awkward looking guy's face. But it's personal, meant to prioritize a one-on-one connection (rather than our design brilliance).
And most importantly, it was easy to create. If marketers can strip away additional required resources (e.g., design and development), you can speed up creation and deployment (which is critical if you're building out ~30 of these over the next few days).
PRO TIP:
Upload your segmented email list (for example, one 'group' or segmented list for each step of the funnel discussed so far) to create a
Facebook Ad Custom Audience
and run remarketing campaigns to make
multi-channel marketing
a
practical
,
scalable
and
affordable
reality for scrappy upstarts.
Workflow #3: marketing leads -> sales leads
People can be qualified as a marketing lead when they've met some basic criteria and shown some interest in your services.
You want to move people from the middle of the funnel (MOFU) to the bottom of the funnel (BOFU) as quickly and seamlessly as possible.
The goal is to turn these middle of the funnel (MOFU) leads into ones ready to move into the bottom of the funnel (BOFU) and get on the phone to discuss scope, pricing and more.
How?
Benchmark your prospect against the competition to quickly highlight where they are now with where they want to be (or where their competition already is).
Here's the next workflow cadence to implement:
Day 3: Detailed 'How-To' article
Day 7: Case study
Day 10: CTA – BOFU offer
Day 14: Detailed 'How-To' article
Day 17: Case study
Day 20: CTA – BOFU offer
Day 24: Detailed 'How-To' article
Day 27: Case study
Day 30: CTA – BOFU offer
Look: I'm no sales expert.
But I do know that if you can show people (quantifiably) where they are now alongside where they want to be and where their competition already is, your chances of closing that sh*t just went up exponentially.
So instead of the basic free consultation that excites no one, offer something that compares and contrasts a company with their own aspirations.
For example, Wordstream found huge success when they shifted their initial offer to an AdWords Grader that breaks down how a company's campaign performance is doing currently with what they could (or should) be doing.
Moz Local does something similar, highlighting the amount of inconsistent, duplicate or missing local listing information that's holding you back.
(Here are a few more B2B offer examples like these if you're interested).
The goal is to detail your prospect's problems in real time and offer up compelling solutions to fix them (which is the exact Problem Agitate Solution copywriting formula employed on the daily).
One example that makes me infinitely jealous and I will NOT hesitate to steal emulate is IMPACT's ROI calculator: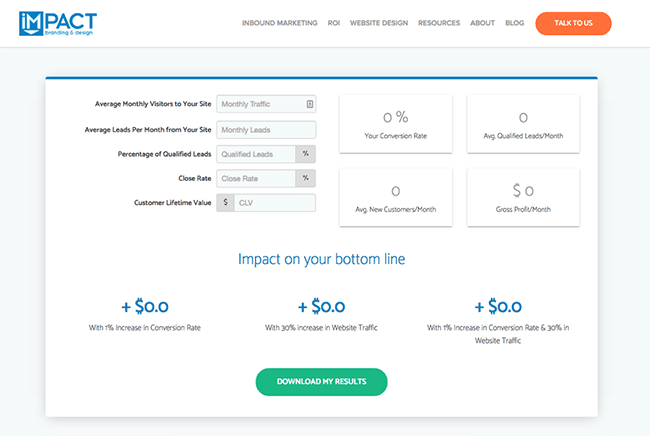 Your emails to get people to these offers can be the same style and tone as previous ones (more-or-less). Here's another imperfect, yet implemented email example: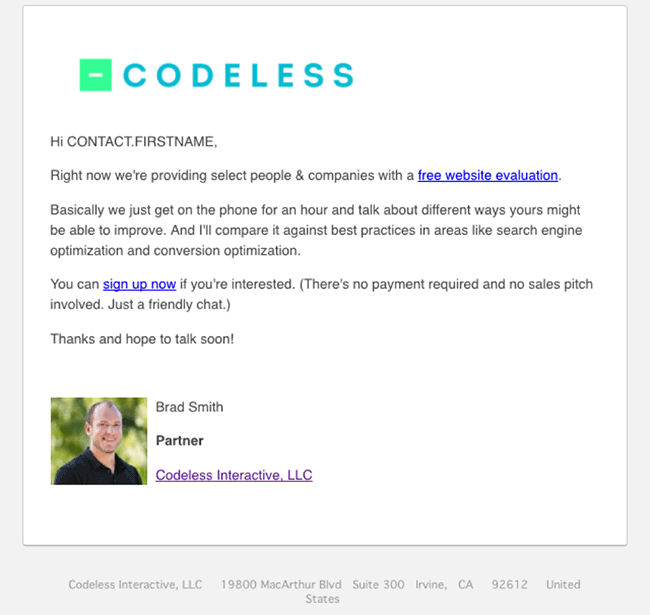 Same crappy email template. Same goofy looking dude.
But the overall goal is the same: come across as a real, friendly person who can be a helpful asset.
Workflow #4: sales prospect -> happy new client
Once you've had the chance to meet one-on-one with new prospects, you'll probably start following up personally.
But there's no reason to stop automating your efforts just yet — use it to help build trust and urgency (or simply take care of those leads that become unresponsive when attempting to follow up).
Here's the next workflow cadence to implement:
Day 3: Meeting notes or recap
Day 10: Video overview of the next steps
Day 17: Calculator (their expected ROI)
Day 20: Case study and testimonial
Day 24: Case study and testimonial
Day 30. Breakup template
That last step is especially important. You know when you follow up with a new prospect, over and over and over again, only to hear crickets in return? Break up, don't follow up.
Even something simple should do:
Hi $FNAME,
I've tried following up a few times but haven't heard anything back. I'm going to assume this is no longer a priority for you right now.
Best of luck going forward!
– Brad
When all's said and done, you've turned strangers into contacts or subscribers, turned those contacts into true marketing leads, and then whittled down a list of sales prospects who want to talk shop one-on-one. And they're about to finally close.
Well played. You should celebrate. Go on, you deserve it.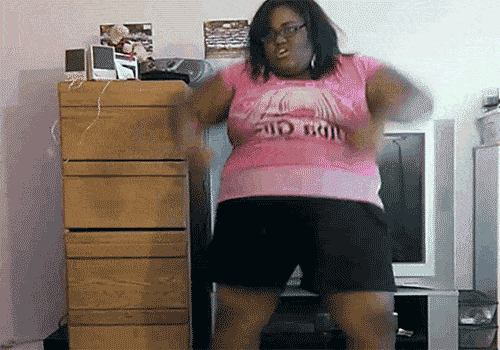 Say it with me now, "I. Am. The. Best." Image via
Giphy
.
But don't stop automatically following up with clients once they sign on the dotted line.
Instead, remove the possibility of buyer's remorse and encourage referrals by continuing to send emails consistently to new clients.
Pawel Grabowski wrote an excellent agency onboarding template recently on Agency Analytics that suggested the following sequence:
Welcome message: Exactly as it sounds. Welcome new clients and continue reinforcing the value you'll deliver. You can also send over important documents that might require their feedback as well.
Break the silence: Explain your agency process and provide quick updates while your team is busy heads down getting the project rolling.
First deliverable: Send frequent deliverable updates as items within the project's scope get accomplished.
Educational materials: Provide supporting details or documents that help set the context and expectations for clients.
Follow up: Feign face-time with consistent project updates to make sure clients know they're loved, appreciated and understood.
You can also use these automation techniques to de-personalize some interactions.
Here's what I mean:
I've often found it's difficult, awkward or just uncomfortable to ask clients for direct feedback to improve or for testimonials when a project is winding down.
It's natural to feel like you're imposing when asking this of clients. And many times they feel put on the spot and don't react as you'd like (candidly).
To avoid this, bolster your onboarding sequence with simple project management email templates and surveys to go out after 30 or 45 days of working together: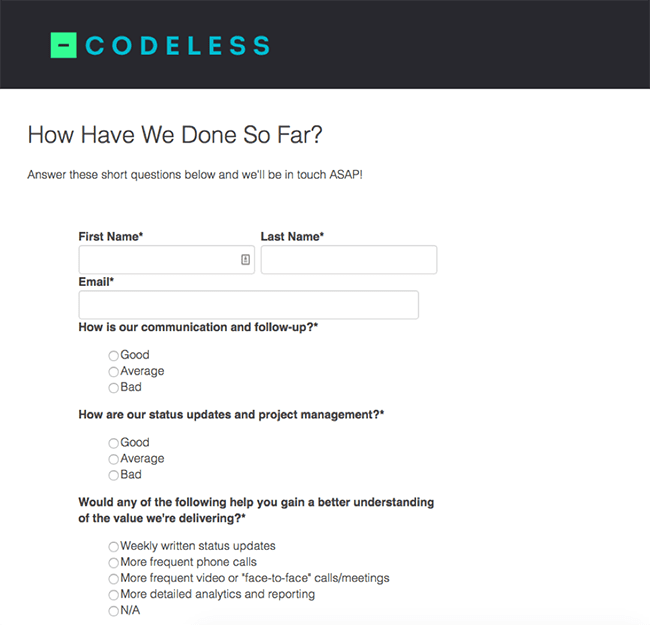 Using a single, all-in-one tool for all your client communication also has the added benefit of banking answers. For example, HubSpot's smart form fields will save answers previously provided (like name, etc.) so that future forms won't keep asking for duplicate information (thereby annoying clients who've responded to a few of these).
There's a delicate balance that you need to strike when using automation with agency clients, because you don't want to come across as unprofessional by asking redundant, duplicate questions that may have been already been addressed.
Conclusion
Marketing agencies struggle on a daily basis, just like our clients, to find the time and resources to properly promote our businesses.
Being in a client services position only exacerbates this problem, forcing us to continually put client needs ahead of our own.
When you're slammed with projects, consistent agency promotion declines (or stops entirely).
Marketing automation is the perfect solution, tailor-made to help you nurture and follow up with interested leads at scale.
It can help you bridge the gap between site visitors ready to receive a proposal from… the other 98% of your website visitors.
And when executed properly, marketing automation should also seamlessly fit into your consultative sales approach.
That means a few days of hard work can deliver you with a systematic process to incrementally build trust over the long-term, until your prospects are ready to become clients (and even loyal referrers).