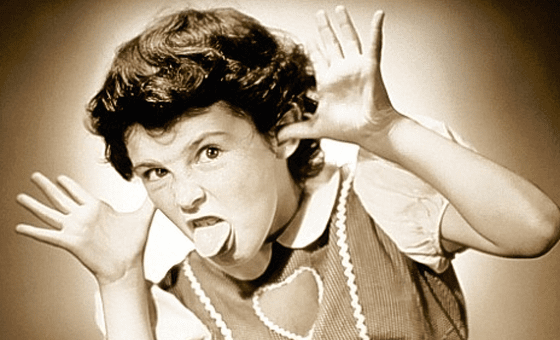 The average attention span online in 2012 was 8 seconds. 8 entire seconds! Losing interest in 4…3…2…
WAIT! Please don't go. I won't insult your explainer videos from this point on. Pinky swear. Just promise me that you'll check out these atemtention-grabbin', high-convertin' landing page videos. Why? Because landing page videos grab your visitors very very short attention span. 8 seconds remember?
This post shares some of the best explainer videos out there. And each video is followed with plenty of insight on what makes each one successful and how you can do the same.
But before we begin, what exactly is an explainer video?
The explainer video is a short video (usually under 2 minutes) that businesses use to introduce themselves and give details on how their product/service can help solve their customer's problems. 

It's a quick, memorable way to make an impact on your audience and help provide the viewer with the important information they need to make an informed buying decision.
Now let's get to it…
1. How CaseComplete Increased Their Conversion Rate by 23%
CaseComplete sees thousands of unique visitors and hundreds of leads each month – so getting traffic wasn't a problem for them. The issue was increasing, understanding, and converting customers. The company was interested in seeing how a simple online explainer video could help increase conversion by at least 5%. The video they used far exceeded that number, achieving an increased conversion of 23%.
What makes it effective:
Implementation! The landing page is very simple and puts the major focus on the video play button. We're told several Google Experiments and A/B tests were run to achieve optimal layout and placement.
Though it's not a topic most visitors understand, the video is written with the target audience in mind. In fact, it may not make all the sense in the world to the average consumer – but that's ok – it spoke to the correct audience and the numbers prove it.
Begins by identifying with the customer, mentioning all the tools that have come up short in helping the viewer.
The product interface is represented versus shown. This helps the viewer not get overwhelmed trying to look at every single feature, just what's important at the moment.
The end of the video makes use of a simple, straightforward call to action telling the viewer to download a "free 30-day trial today".
Overall, the animation is clear and related to the basic nature of a short explainer video. All movement is tied together in a natural way that makes the video visually interesting, and brings more attention to the content of the product that's being featured.
2. How CrazyEgg Increased Revenue by $21,000 Per Month
Although we've heard tons of stories (ours included) of serious revenue jumps after implementing a landing page explainer video, one stays at the top of our memory. It's for CrazyEgg (http://crazyegg.com), a heat mapping service that helps site visitors understand what users are doing on your site. The video, according to and written by co-founder Neil Patel, drives an extra $21,000 a month in new income.
What makes it effective:
This video doesn't start like all the others. It features a creative graphic spelling out exactly what the video is about.
The style is fun, but professional – not silly children's cartoons. The animation matches the brand, which increases credibility.
The video addresses a problem – most analytics tools are great, but they don't give you all the information you need to optimize your site. As a viewer with this problem, you connect immediately and keep watching.
From here, CrazyEgg is introduced as the solution to help you understand how to fix your site, which aids an increase in conversion, sign-ups, etc.
The video could stop here, but through the research CrazyEgg did, they found people really wanted to see the interface. The video producer was able to keep the illustrated style and mix in a number of screenshots without distracting from the messaging.
The video ends with a challenge to put it to the test and sign up. Great call to action!
Overall, the animation is fluid and catches the viewer's eye. Dialogue is explicit and easy to understand, which helps the viewer know exactly what the purpose of the product is. The ultimate goal of the product's function is explained in as long as it takes for the actual setup, making it near impossible for the viewer to misunderstand.
3. How Mint.com's Explainer Video Went Viral
Mint.com came on the scene strong with their video "One Trillion Dollars Visualized," which taught the world what America's debt really looked like. With that and other branded videos for the Mint Life blog, they commissioned this great overview video for their landing page that went viral very quickly (along with their other videos). I know at the time the service came out, this concept was the first of its kind and I, too, excitedly shared the video with many friends.
What makes it effective:
This video starts by asking an important question: "How do you keep track of your financial life?" That makes the viewer feel concerned they may be doing it wrong.
Within 15 seconds, the product is introduced as the better option.
The explanation of the service is well thought out and handles objections and fears around important issues like security.
The visual style is gorgeous, professional, and matches the landing page perfectly.
Overall, Fluid animation and quality sound paired with impeccable vocal overlay and background music make this video creative, simple, and neatly put together. The purpose of Mint.com is understood very early on, and is expressed as an easy-to-use tool for customers to utilize for the purpose of financial organization and tracking. The video takes attention and keeps it.
4. How Salesforce Represents Their Brand Well Using Video
Once you submit your info on Salesforce, you're taken to a simple landing page thanking you for your interest and showing you a 2-minute Overview and Demo. The next video has seen over 100k views from this page alone. Without ever having to sell you in person, their sales team has delivered their perfect pitch straight to you (and tens of thousands others), right where you're at. Now that's consistency.
It's worth noting that video is a HUGE part of SalesForce's marketing strategy. In fact, they have nearly 650 videos and 31,000+ subscribers on their YouTube channel due to their consistent, transparent story and solid product.
What makes it effective:
Implementation! The landing page is a dull gray and the video is bright blue. You can't help but click play.
It's credible. The first thing you see once you click play is the text "the world's #1 CRM sales app". It would be nice to add to that credibility by showing us who gave that title. So many people have "world's best barbecue" or "best cup of coffee in the known universe" but no real way to back it up.
The video is extremely high quality and very professional, like all of their messaging, and that shows a consistency throughout the company.
It features actual screenshots with live action scenarios of the app being used.
The script is written around scenarios that the viewer – in this case a salesperson or sales manager – can easily identify with.
information is tied all together at the end with impactful graphics that show the ROI you can get from using their app.
Overall, the video does a great job pairing animation with real life interaction, which gives the viewer a better opportunity to connect personally with the product. This makes the pitch effective in showing any potentials that it's designed with care for a specific audience, and that draws viewers more quickly into the conversion stage.
5. How Emerging Ideas Increased Credibility And Loyalty
Some organizations just use videos to increase credibility, authenticity, and loyalty. Emerging Ideas' video sets the tone for what the organization's mission is and creatively gets the audience on the same page. Ultimately, it challenges the viewer to "join the tribe". The video was used as nearly the sole item on their official launch landing page. Upon launching to their networks, Emerging Ideas saw several thousand people visit their website, over 80% watching the video, and 60% of those video watchers engaging for the full length of the video. To top it all off, in the first few days, the explanation was viewed in over 30 nations. It was shared so much in Africa that even the Royal Prince of Rustenburg (host city of the 2010 FIFA World Cup) watched it.
What makes it effective:
Keep your target audience in mind. The voiceover was produced with African & British audiences in mind by an African-native voice talent (who happens to be the co-founder).
Focus on your value proposition. From the get-go, you know what Emerging Ideas is – "We invest in brilliant entrepreneurs – connecting their ideas with the people, resources, and capital to change lives."
At :11, it speaks of their credibility without being flashy or too good to be true.
At :19 & :50, we're introduced to people we can identify with.
The style is simple but elegant, not goofy cartoon characters that will misrepresent the brand.
You really connect with the story and understand that Emerging Ideas is helping build communities through entrepreneurship.
Overall, Emerging Ideas has an interesting vision and this video explains it well. The content and style of the video is connected to the culture of the business' vision, and is effectively displayed in a unique way. Animation is tailored well and organized to fit the energy of the video's dialogue. The closing shot of the video stays put on the name of the organization & their website, which creates a stickiness in the viewer's mind.
6. How New Relic Boosted Their Search Ranking
Videos are over 50 times more likely to end up on the first page of search results. That is, if you optimize it for SEO and submit a video sitemap to the search engines. Select a few keywords you want to rank for and make sure your title and description match them as well. It'll be worth it in the end.
What makes it effective:
When New Relic used this on their landing page, it was center screen, the main focus of the landing page, and optimized for great search results.
Style represents New Relic's tone and is quirky and funny from the beginning – keeps you interested to continue watching.
Quickly connects with the target audience of developers with bosses. "Things break and your boss will be mad" is the general message and it's pretty clear.
Scripting makes New Relic sound really smart – it will solve all your problems, but isn't salesy – it's conversational. Non sales selling is the best use of these videos.
It's worth noting that New Relic has seen a lot of success from their videos and have produced many more since this one – everything from a new corporate positioning explainer, to demos, to a hiring & culture video and many more.
Overall, the animation is unique and fun to watch. The purpose is outlined simply and quickly. Call to action is made as an ender, in a "this product is for you" manner, giving it a more personalized presence. With great implementation and SEO, New Relic's videos see a lot of organic traffic.
Explainer Videos Are Serious Business
A landing page explainer video is a crucial investment to make for your business, and what you do with your video can make or break your landing page success.
You're looking for conversion, and a way to connect with your target audience, and you need to do that in a way that's fast, engaging, and effective. So Keep it short, simple and fun – and remember, share your story.
Have any other killer landing page explainer videos? Jump in the comments and share 'em. Have any questions or comments? Jump in the comments and I'll see you there.
---