What do Queens and AI marketing tools have in common? They can both pull out some impressive moves to keep their audiences engaged—while death-dropping bounce rates.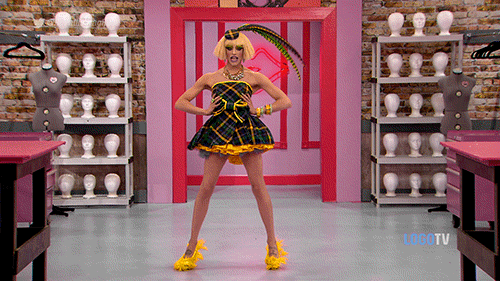 And that's exactly what production company World of Wonder did, using AI. They were able to automatically optimize their marketing campaigns by sending each and every visitor to their best-matched landing page—and increase their overall conversion rate by 19.7%.
But how'd they do it, exactly?
As the production company behind mega-hit shows like RuPaul's Drag Race, the World of Wonder team didn't have the time and resources to experiment with AI optimization and truly see what their landing pages are made of. They've got a race to put on, dangit!
So, Unbounce proposed an experiment: Let's try optimizing your campaigns with Smart Traffic and see if we can pump up the conversion rates—without so much as lifting a (perfectly manicured) finger.
World of Wonder's response? Oh, heck yeah.
For the full story, let's hit the runway.
Who is World of Wonder?
We're all born naked, and the rest is drag.
World of Wonder is best known for producing RuPaul's Drag Race, hosting RuPaul's DragCon, and forming The Drag Defense Fund in partnership with the ACLU. Not a bad li'l portfolio.
As existing users of Unbounce, the World of Wonder team was eager to test and optimize their landing pages—but time was always slippin' away from them. They were busy producing really awesome shows, after all. That's where Unbounce and World of Wonder saw an opportunity to experiment with AI. Here's Maggie Tielker, Designer at World of Wonder, setting the stage:
We build these pages with our best knowledge and intention, but we haven't really done a lot of testing at all—so it'll be cool just to see what really works. I'm all for using AI as a tool to help us. I do think for certain things you need a human to come in and then do their magic but anything that helps us get there is great.
With so many entities under the World of Wonder umbrella, it's important for the team to expose their worldwide audience to all that they have to offer. That's why one of the goals of this experiment was to build brand awareness outside of the Drag Race brand.
"World of Wonder is an LGBTQ+ brand and company, but we try not to market ourselves that way because it really reinforces the misperception that the LGBTQ+ world is niche," explains Kelly Dirck, the Chief of Staff at World of Wonder. "We're trying to break out of the box people try to put queer brands in."
Drag Race's popularity in North America is well-established, but their audience might not know just how far the brand's reach goes. There are actually 20 international versions of the hit show that audiences can watch on World of Wonder Presents Plus, the company's very own streaming service. (Uhm, sign us up.) And not everybody knows about DragCon, World of Wonder's in-person events in Los Angeles and London where drag fans, artists, and people just like 'em can meet up and share their love of drag together. (Sign us up, again.)
World of Wonder had already launched landing pages to promote their live events and other initiatives. The question was whether AI could help make those pages more impactful.
Show-stopping experiments with Smart Traffic
The hypothesis for World of Wonder's experiment was simple: If we test Smart Traffic on three different campaign landing pages over a four-week period, will we see increased conversion rates?
(Frankly, the Unbounce team had a hunch that we would—but play along.)
When we asked why they chose to try out Smart Traffic's AI, Maggie says, "Sometimes we just get in the weeds with what we're trying to accomplish with a page. And for me, I'm maybe not putting myself in the shoes of the user as much as I should. OK, this person is looking for where to watch Drag Race in Mexico. What is the simplest way to show that to them without bogging them down with too much info?"
Smart Traffic was the ideal tool for World of Wonder. Informed by historical conversion data, it uses AI to evaluate visitor attributes—like location and device—and directs them to the landing page variant where they're most likely to convert. And with Unbounce, spinning up new variants is as simple as clicking a button. Maggie, Designer at World of Wonder, says:
We're always doing so many projects, events, and landing pages that we're always just trying to get things out the door. But some of this stuff is so simple that I don't see why we couldn't just throw up a variant with Smart Traffic. It's pretty quick and it's not like you have to change the whole page.
As a benchmark, media and entertainment pages typically convert around 7.9%. So, taking a look at World of Wonder's existing pages and their conversion rates, the Unbounce crew set out to see what could yield better results.
And low and behold, there was an overall conversion lift of 19.7% across the three pages—with even better results for some specific page variants.
Landing page #1: DragCon UK event
This page's goal is all about lead generation for the London live event of DragCon. The question was, how can World of Wonder create buzz and excitement on a page that is just a placeholder? And how do visuals, copy, and even layouts affect conversions? Great questions, indeed.
The four variants included:
CTA box differentiation with size and color
Hyper-visual to generate excitement/interest
Added value prop, replace video with image
Different layout, color experimentation, bolded CTA
It's always good to know that making small tweaks can have such an impact.
Overall, the conversion rate for this page was 31.88%, with an overall increased conversion rate from Smart Traffic of 19.1%. Here's how each variant performed: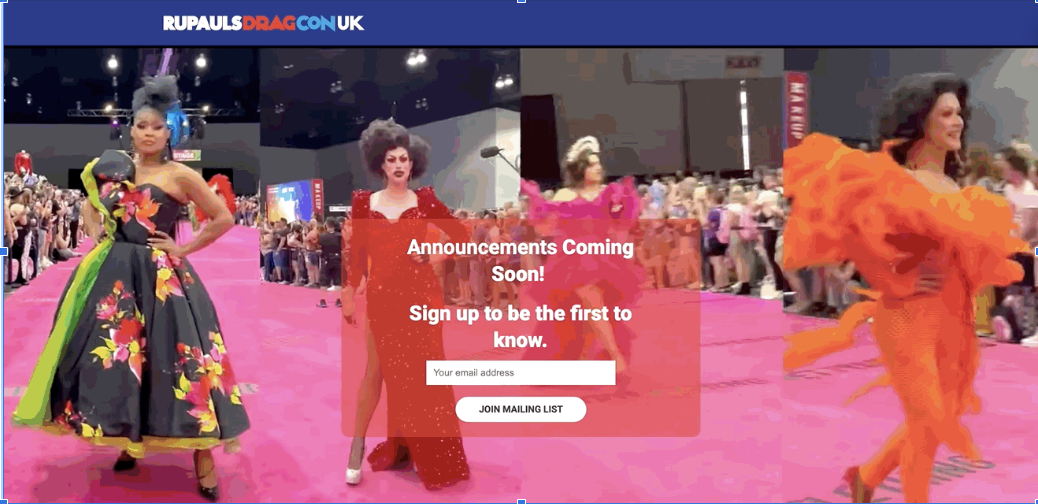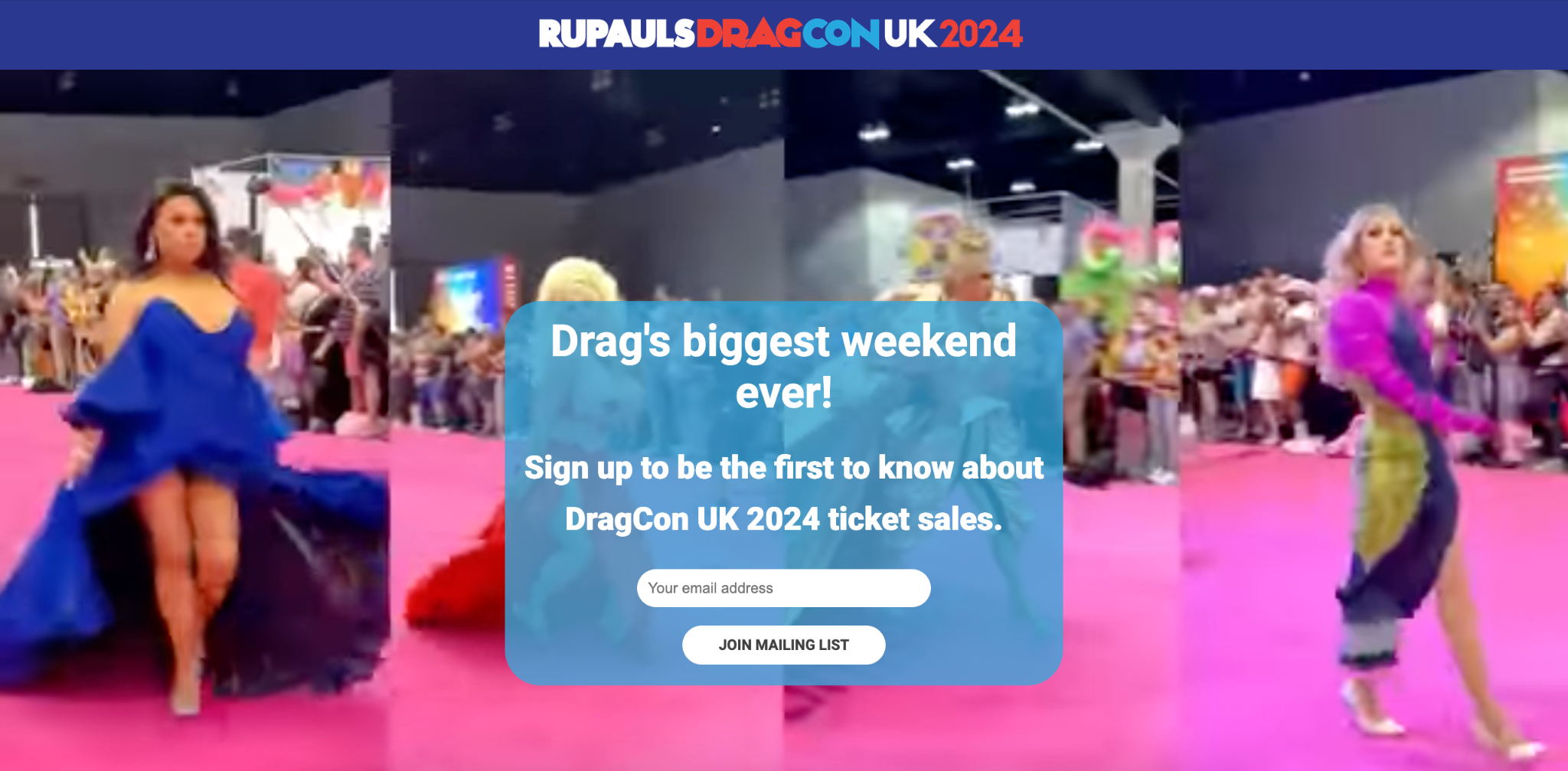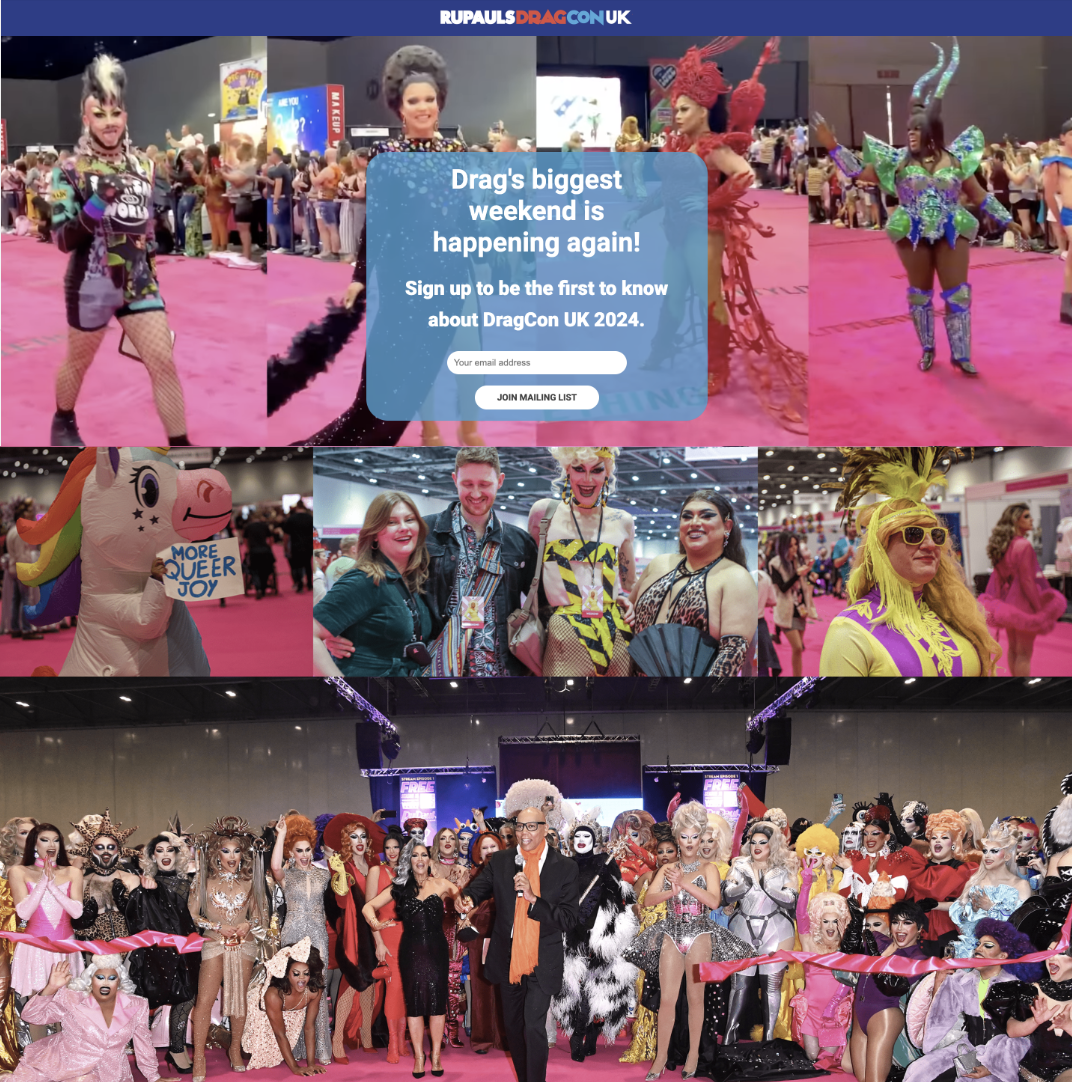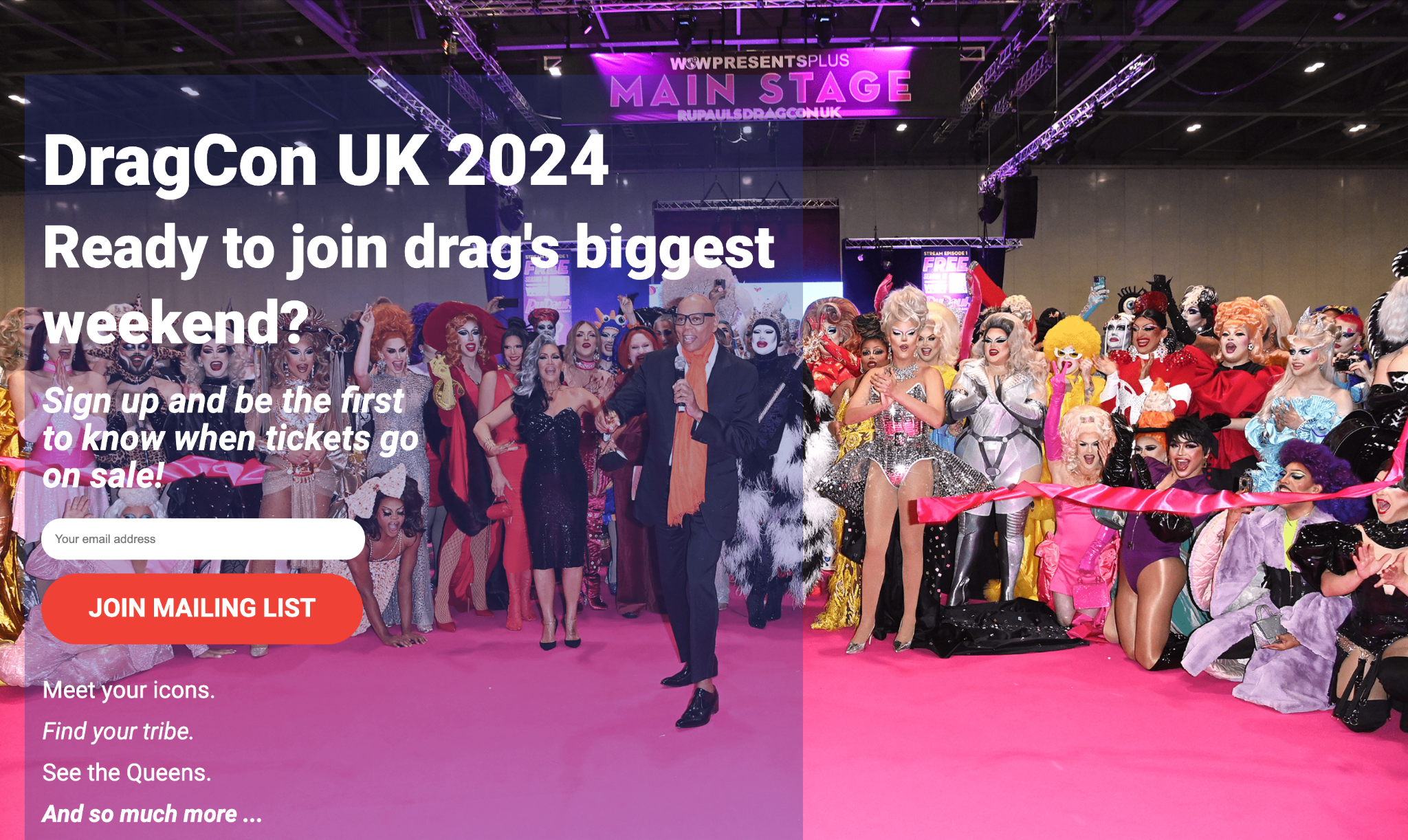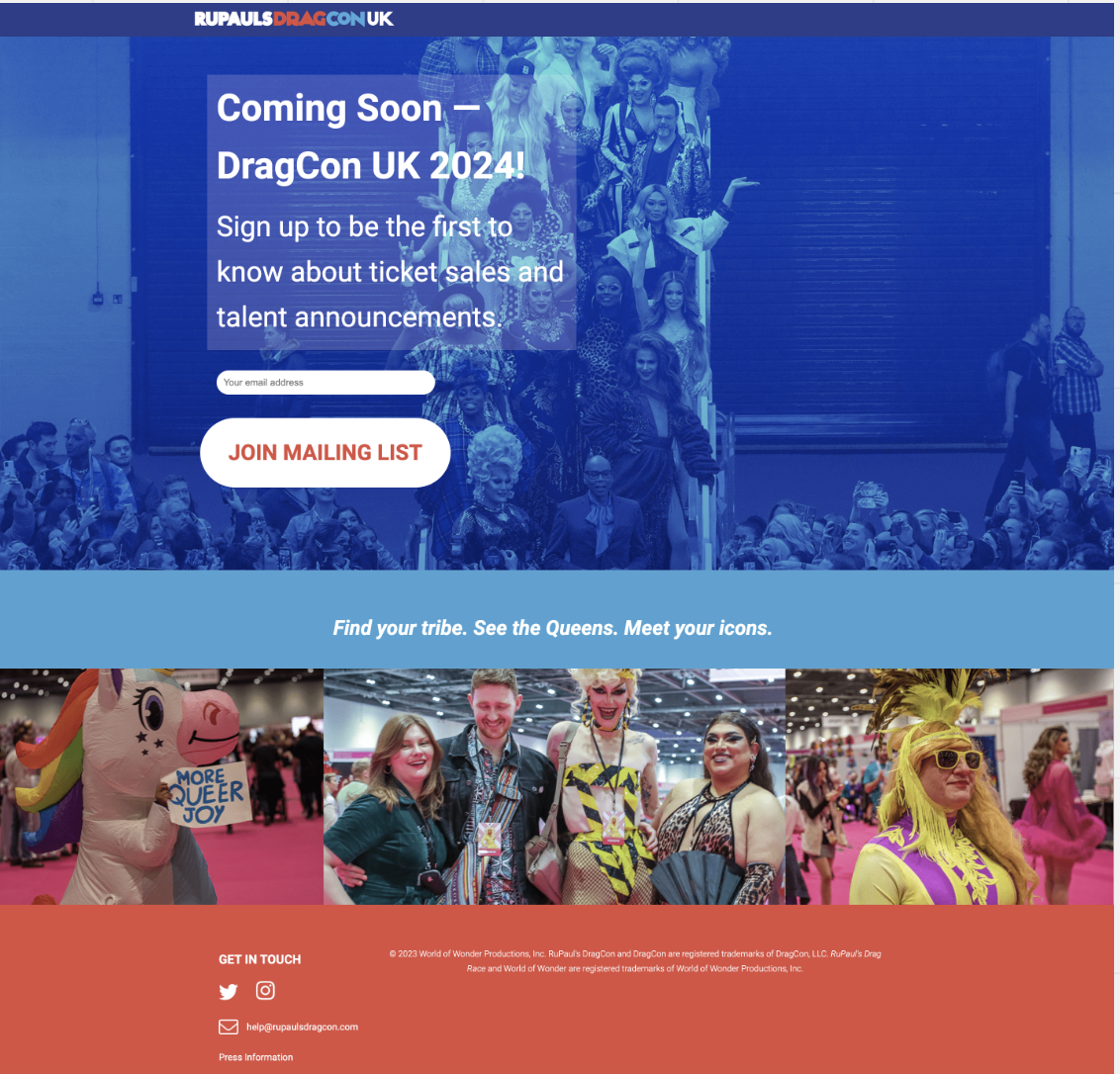 Landing page #2: Vegas live show
A special event landing page with the main focus on ticket sales. The theories we wanted to test:
How do images compare to videos on an event page?
Does the wording on the CTA button affect clicks?
Do more (of the same) CTAs throughout the page lead to more clicks?
To get answers, we experimented with the layout and length of the page, with CTA frequency throughout the page, and tried different visuals and videos. So we landed on two variants:
Focusing the attention on the CTA
Using different visuals and more CTAs
The results were clear with an overall conversion rate of 54.07%, and Smart Traffic managed to increase the conversion rate by 10.51%. Slay!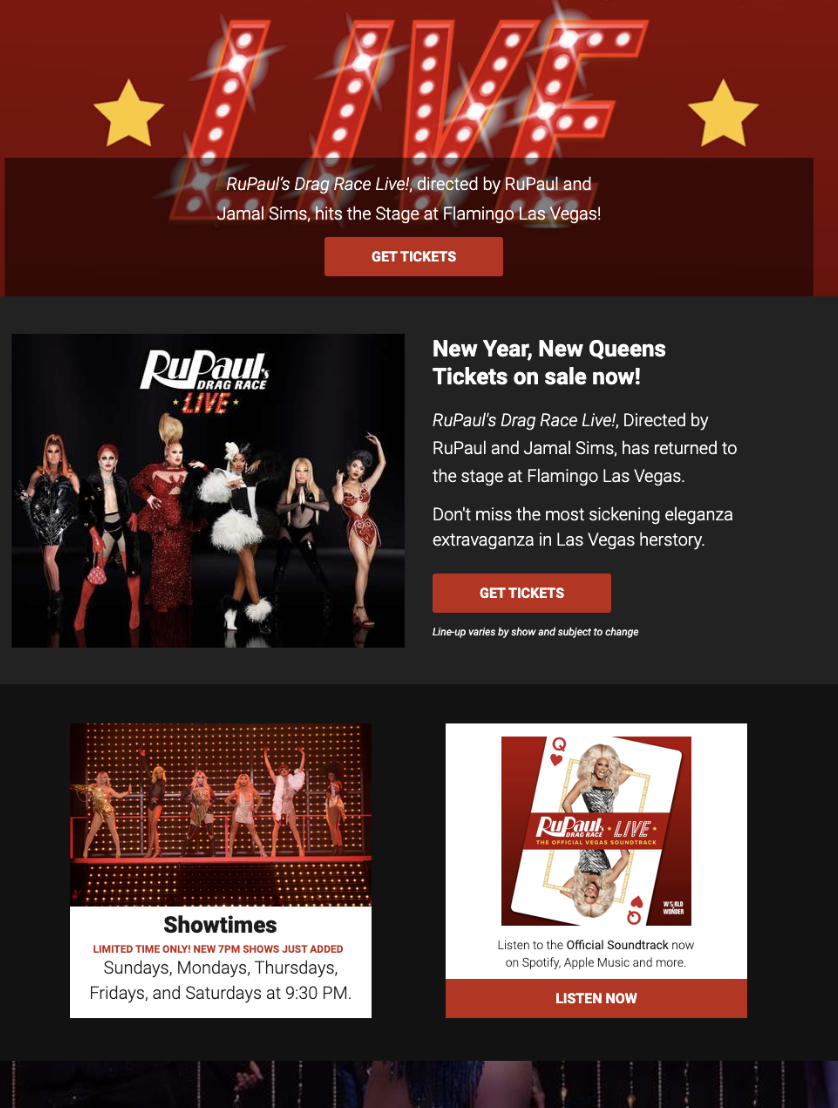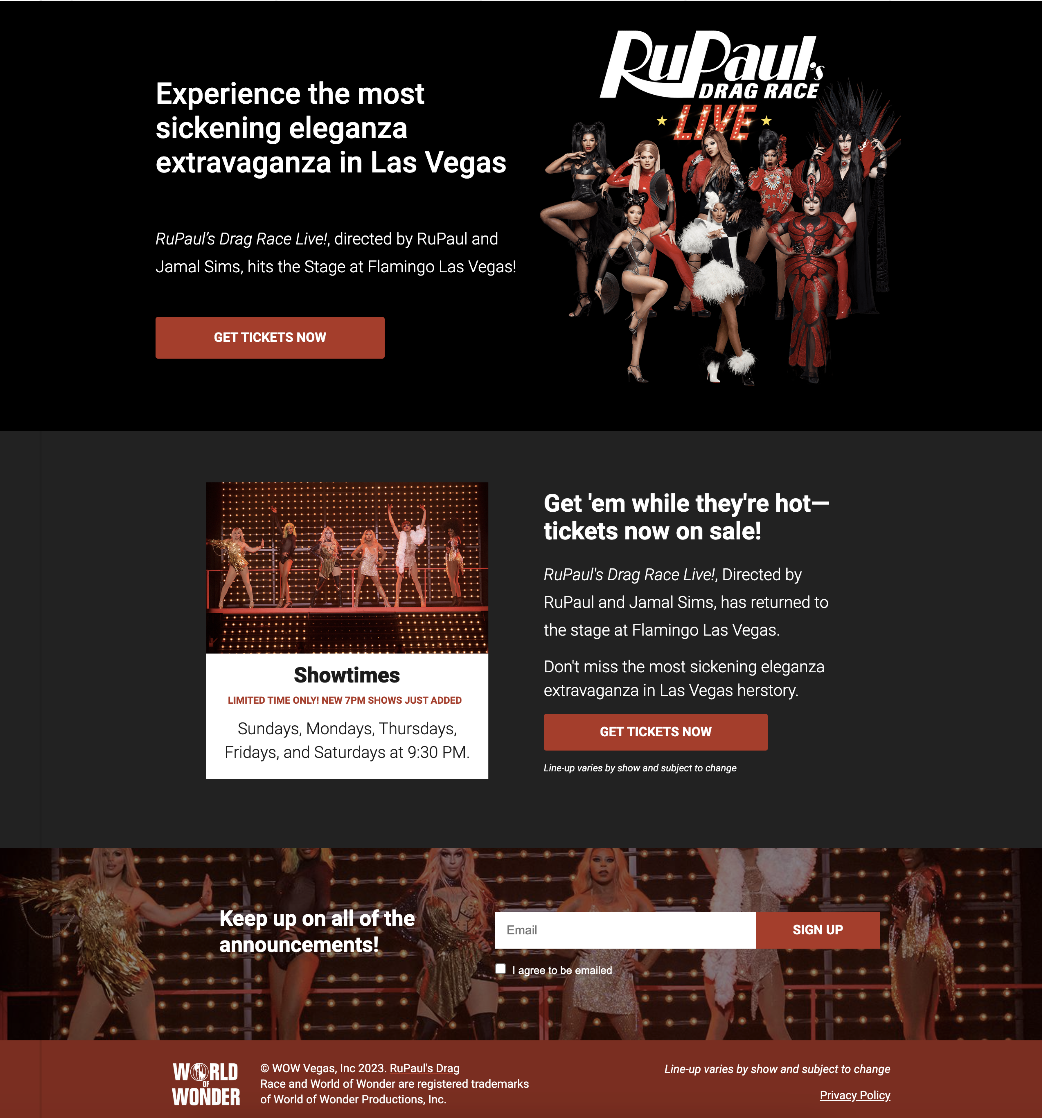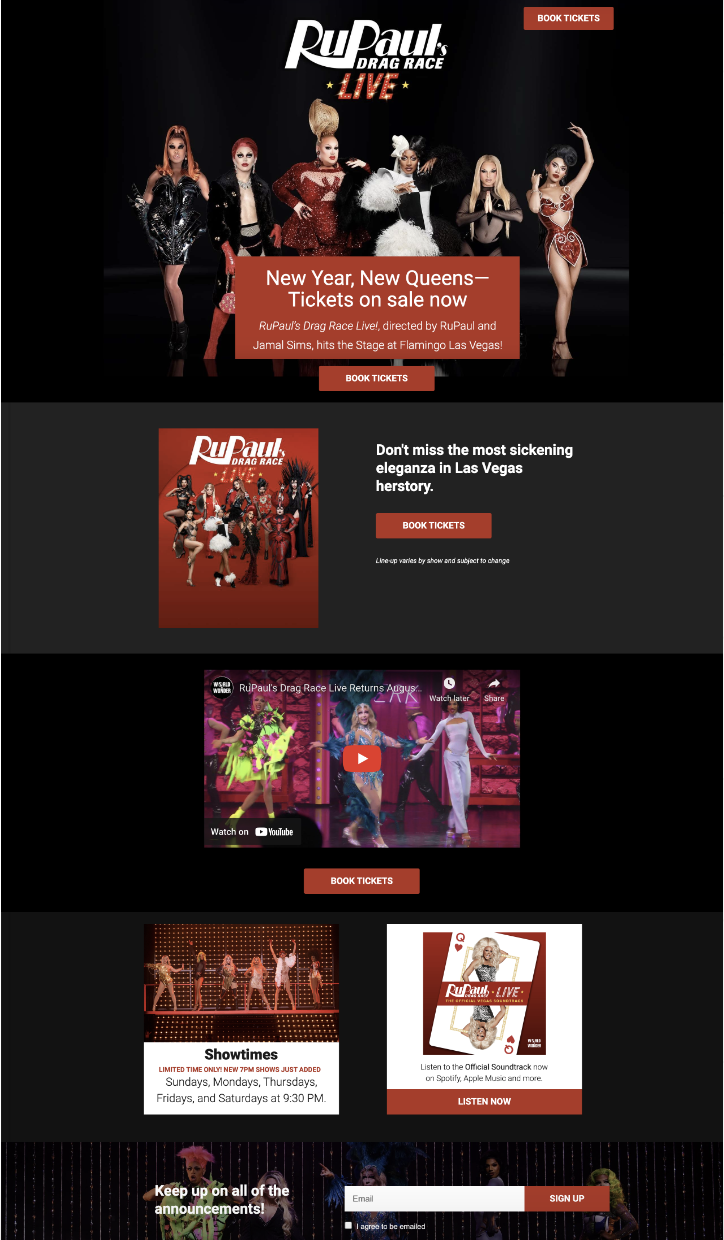 Landing page #3: Drag Race streaming
Because World of Wonder Presents Plus isn't as well-known as, say, Netflix or Disney+, the fans don't know where they can go to watch all the versions and specials of Drag Race. So, the goal for this page was to increase streaming service sign-ups.
The question on everyone's mind: How do small changes—like changing the CTA color and size, adding a headline, or changing the background—affect conversion and engagement rates? The focus was on the header image, the copy, size, and color of the CTA button, and copy used in the headline and demonstrating the streamer's value proposition.
The experiment resulted with three variants:
Adding clearer value prop in the copy
Color-reversed, action-oriented CTA button
Featuring video content in background, instead of a static image
Smart Traffic led the charge with an increased conversion rate of 29.74%, where the overall conversion rate was still an impressive 13.56%.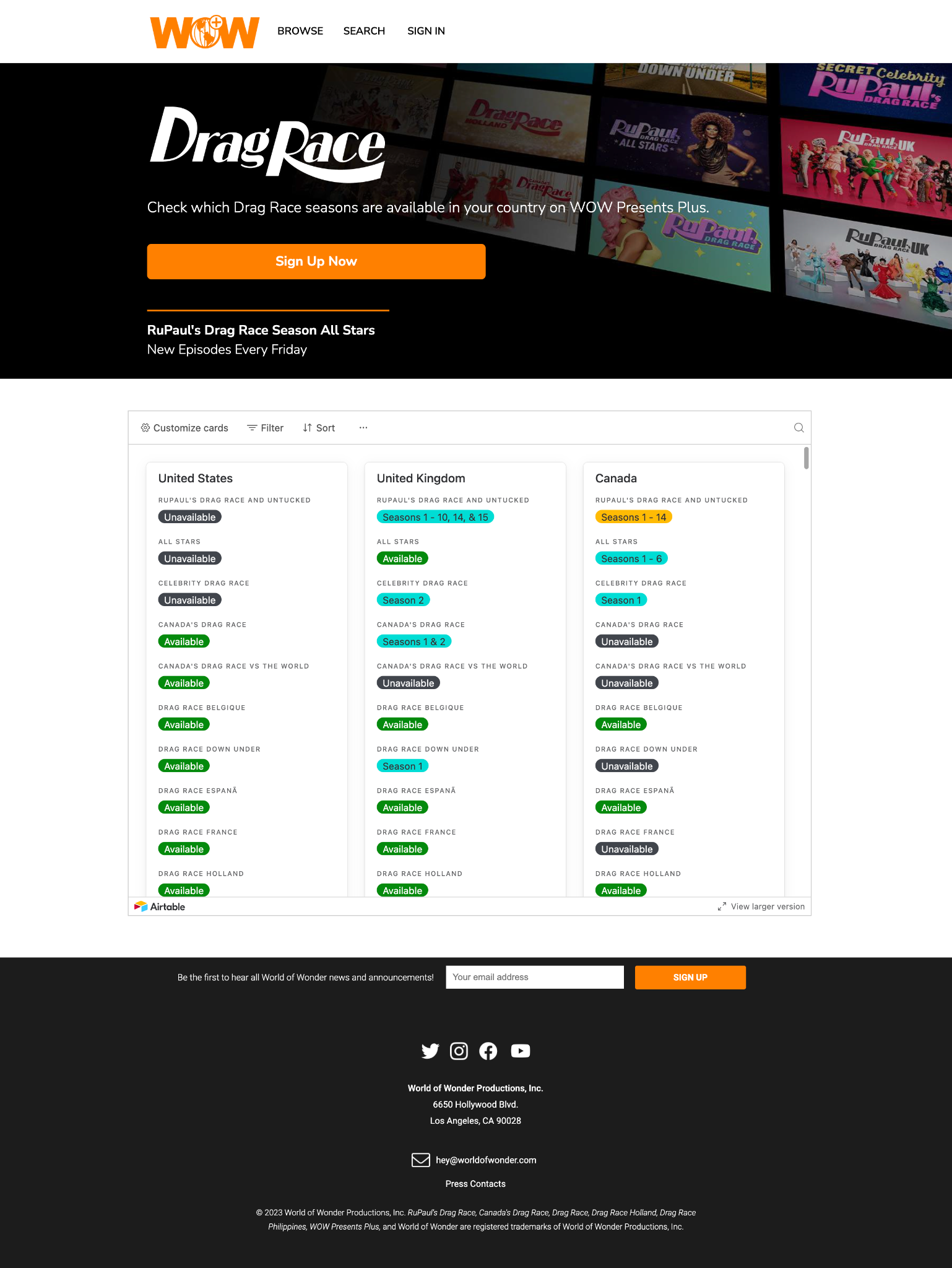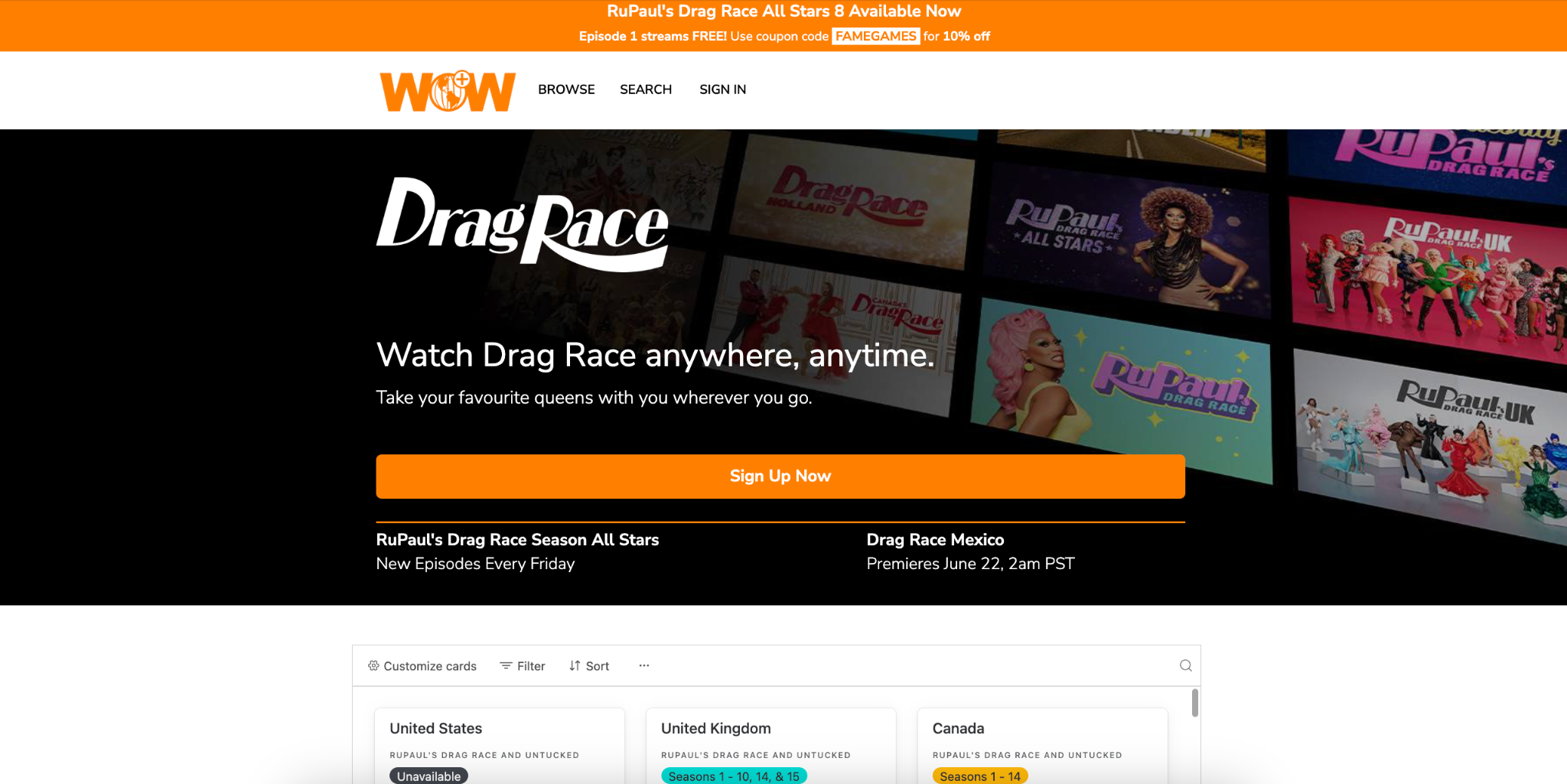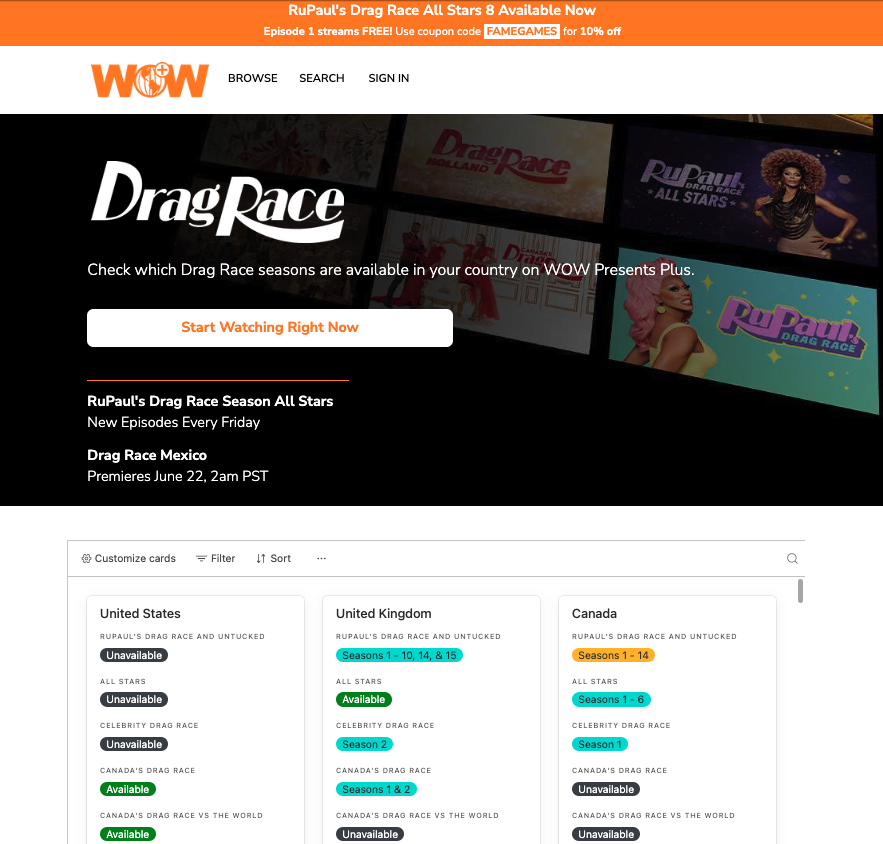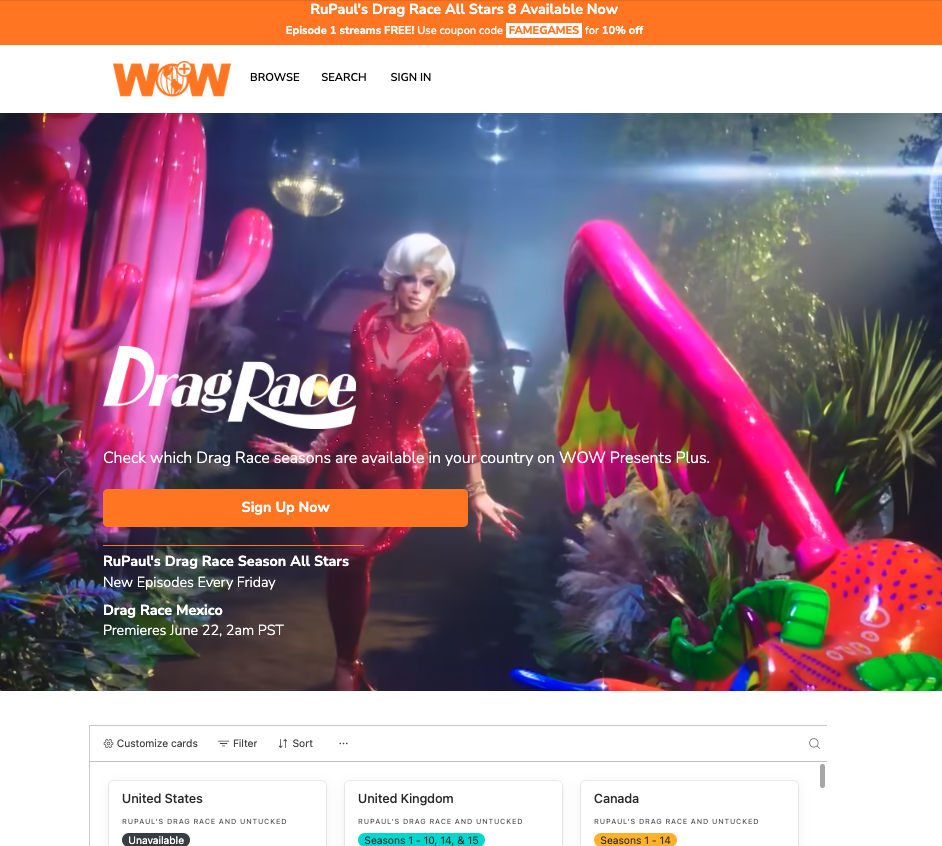 AI marketing tools (like Smart Traffic) can stay
The results were definitely clear that [Smart Traffic] was successful.
Kelly, Chief of Staff at World of Wonder, seems impressed by the results. But what about the technosapiens of it all? Does using these AI tools mean we're going to be replaced?
Not quite. Both Maggie and Kelly agree that AI is a great asset to have to support their work—a helping hand, rather than something that might replace them. It's a tool you can build off of, something to make your job easier and faster. Especially if you're busy making some of the best TV in the world. And the World of Wonder team is all about it.
"We're always doing so many projects, events, and landing pages that we're always just trying to get things out the door. But some of this stuff is so simple that I don't see why we couldn't just throw up a variant with Smart Traffic. It's pretty quick and it's not like you have to change the whole page." – Maggie Tielker, Designer, World of Wonder.
And that's the beauty of using an AI tool like Smart Traffic. You don't have to put in the guesswork or run the tests and organize the backend. It does it all for you, you just have to approve the variant.
So the moral of this story is: If you aren't optimizing your landing pages, that's basically self-sabotage.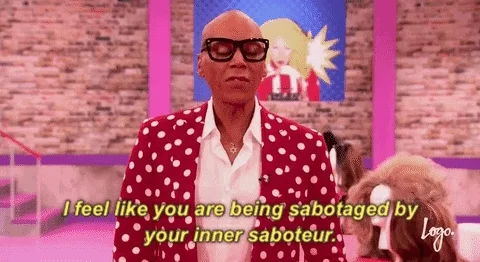 So you better work… on optimizing those landing pages. And with The AI guide to conversion rate optimization (CRO), you can get your very own master's degree in fierce conversions.
World of Wonder wants you to do good in the world
But at the end of the day, World of Wonder stands for something bigger than just conversions.
Beyond television, World of Wonder is partnered with the ACLU for The Drag Defense Fund in protection of LGBTQ+ rights. The LGBTQ+ community are no strangers to facing threats and censorship not only across the US, but across the globe. And what better way to support something good in the world?
Kelly, the Chief of Staff at World of Wonder, puts it best:
The freedom to express ourselves and our gender identity in creative ways fuels artistry across our country and culture – and Drag is protected by the First Amendment like any creative expression such as dance, fashion, and music. That's why RuPaul's Drag Race, MTV, and World of Wonder are proud to donate to 'The Drag Defense Fund' in support of the ACLU's LGBTQ+ rights work."
Awareness is crucial. Taking action is even better. So what are you waiting for? Donate to The Drag Defense Fund.