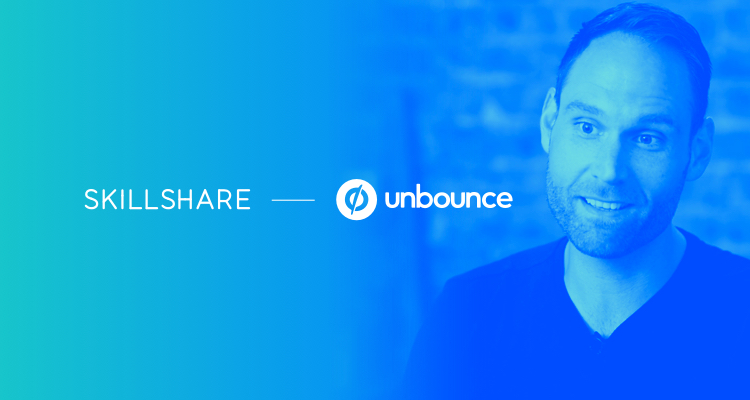 Ever heard the saying "Cart before the horse"? Or "You have to crawl before you can walk"? Or "You can't put lipstick on a landing page with 27 links"?
That last one may be exclusive to landing page software employees, but the sentiment is the same. Unless the foundation of your landing page is strong, any optimization beyond that will be a waste of your time—and ad spend. Because even the slickest, fanciest landing page will leak precious conversions if it lacks certain crucial elements.
For the sake of those ad dollars, let's go back to basics.
In collaboration with our friends (and customers!) at Skillshare, we've created a free video crash course on the fundamentals of a high-converting landing page. Whether you're building your first page or just want a refresher, you'll get a checklist to set up each of your pages for success.
The full course, Creating Dedicated Landing Pages: How to Get Better ROI for Your Marketing Spend, is hosted by Unbounce VP of Product Marketing Ryan Engley and comprised of 11 videos totalling a quick 31 minutes. Sign up for a free Skillshare account and dive right into binge mode, or keep scrolling for an overview of what every landing page you create should have.
Bonus: Skillshare is offering 2 free months and access to thousands of other marketing classes just for signing up through our course.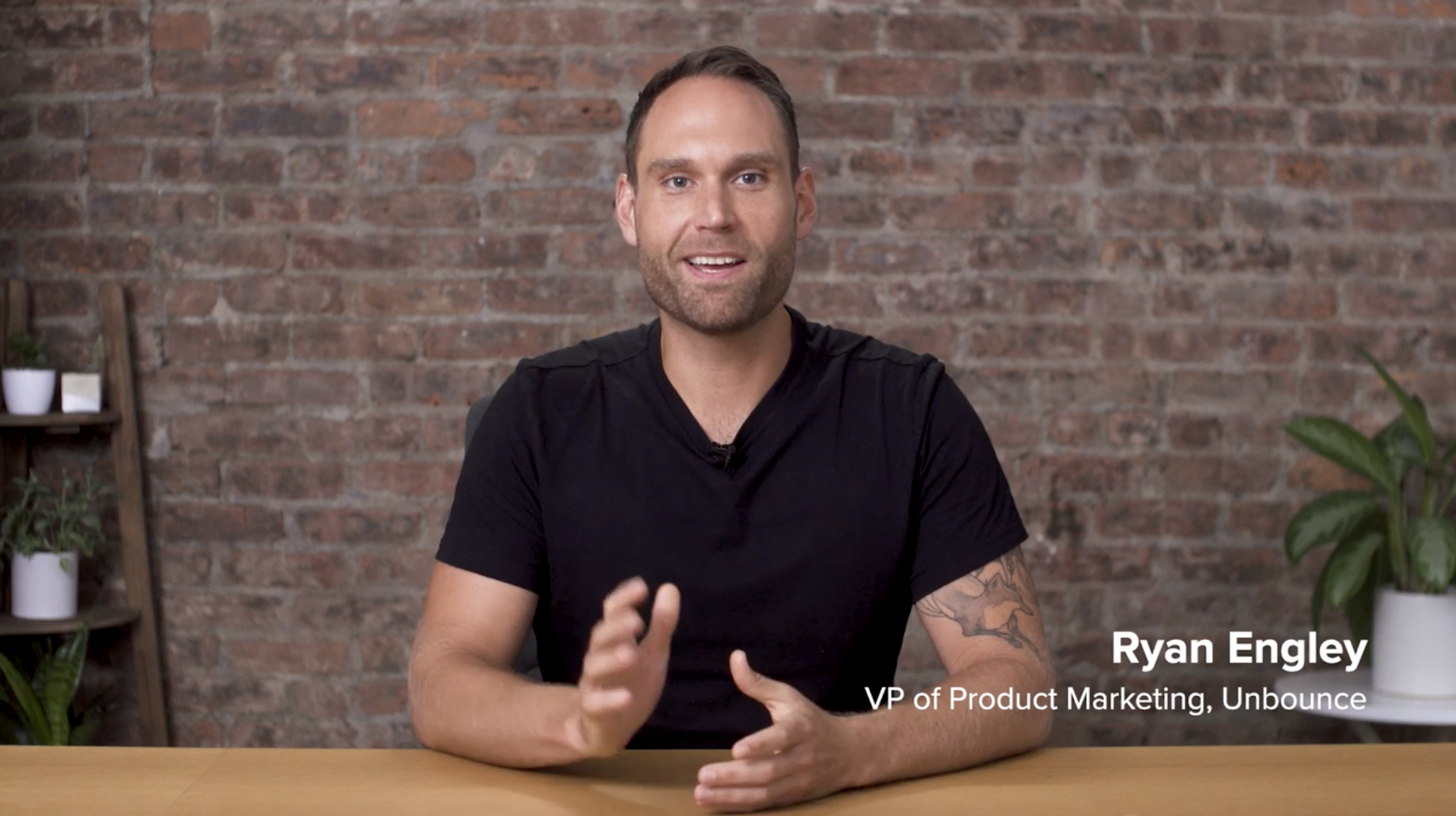 Who's it for?
Anyone running marketing campaigns! But in particular, those who execute on them.
Whether you're responsible for launching paid advertising campaigns, build and design landing pages yourself, or work with designers and copywriters to create them, this course will ensure you've covered every base to create a compelling and high-converting post-click experience.
In a nutshell: It's for anyone who runs paid marketing campaigns and wants to get the most bang for their buck.
What will it teach me?
In 11 videos, Ryan will take you through the process of creating a persuasive marketing campaign, cover each step of building a successful landing page within it, and explain the "why" behind it all so you're taught to fish instead of just being handed the fish.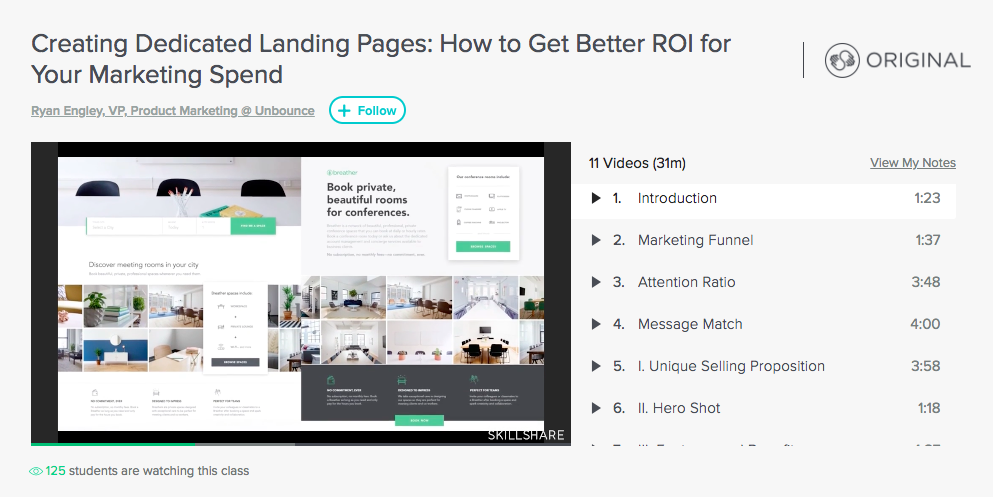 A few tidbits to start
Attention Ratio
If you're thinking, "What's wrong with sending people to my homepage?" then Attention Ratio is a great place to start.
"Your website is a bit of a jack of all trades," Ryan explains. "Usually it'll have a ton of content for SEO purposes, maybe information about your team…but if you're running a marketing campaign and you have a single call to action in mind, your website's not going to do you any favours."
The more links you have on your page, the more distractions there are from your campaign's CTA. You don't want people to explore—you want them to act. And an Attention Ratio of 1:1 is a powerful way of achieving that.
Learn more about Attention Ratio in chapter three.
Unique Selling Proposition (USP)
Somewhat self-explanatory, your Unique Selling Proposition describes the benefit you offer, how you solve for prospects' needs, and what distinguishes you from the competition. This doesn't all have to fit in one sentence, rather, it can reveal itself throughout the page. But if you're going to focus on one place to do the "heavy lifting," as Ryan calls it, this place should be your headline and subhead.
Take Skillshare's landing page for a content marketing course by Buzzfeed's Matt Bellassai (if his name doesn't ring a bell, Google him, grab some popcorn, and come back to us with a few laughter-induced tears streaming down your face). Without even looking at the rest of the page, you know exactly what you'll get out of this course and how it will help you achieve a goal.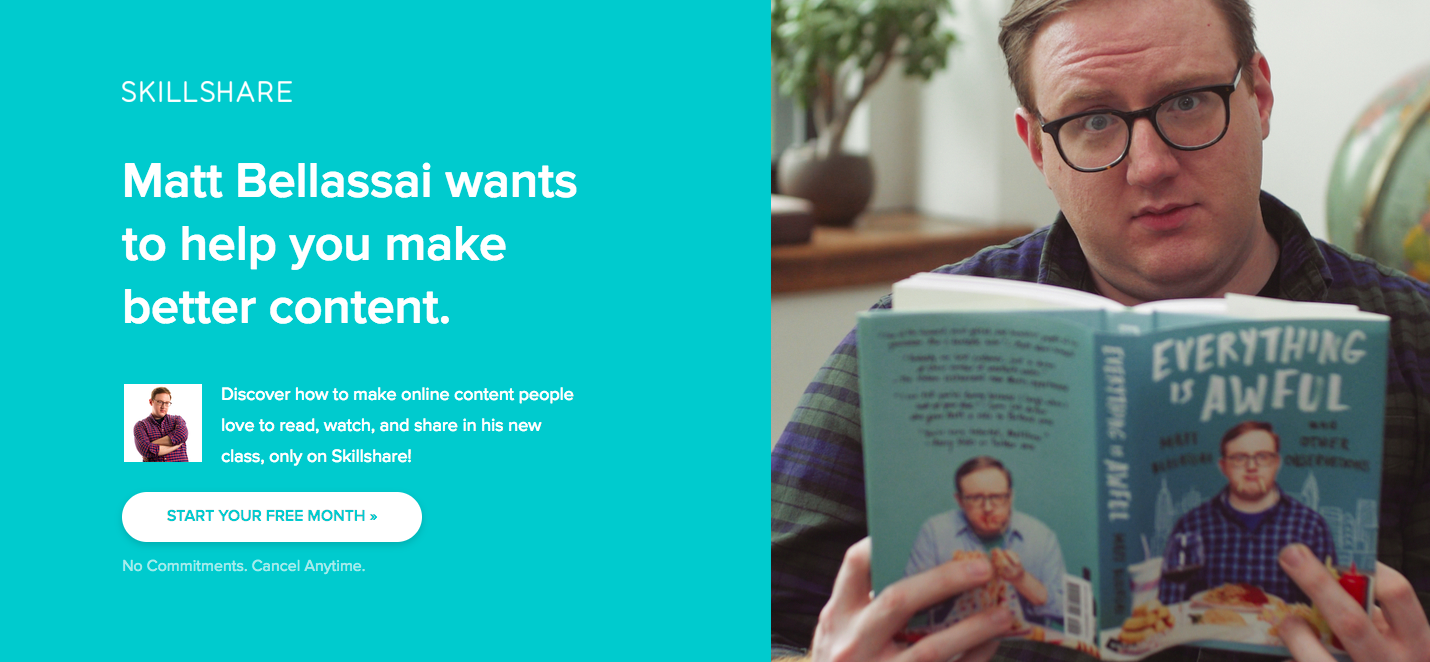 Learn more about Unique Selling Proposition in chapter five.
Social Proof
What's more convincing than word of mouth? Since we don't advise stalking and hiring people's friends to tell prospects how great you are, the next best thing is to feature testimonials on your landing page. The key here is that you're establishing trust and credibility by having someone else back you up.
Customer quotes, case studies, and product reviews are just a few of the many ways you can inject social proof into your landing page. Think of it as a "seal of approval" woven into your story that shows prospects you deliver on the promise of your Unique Selling Proposition.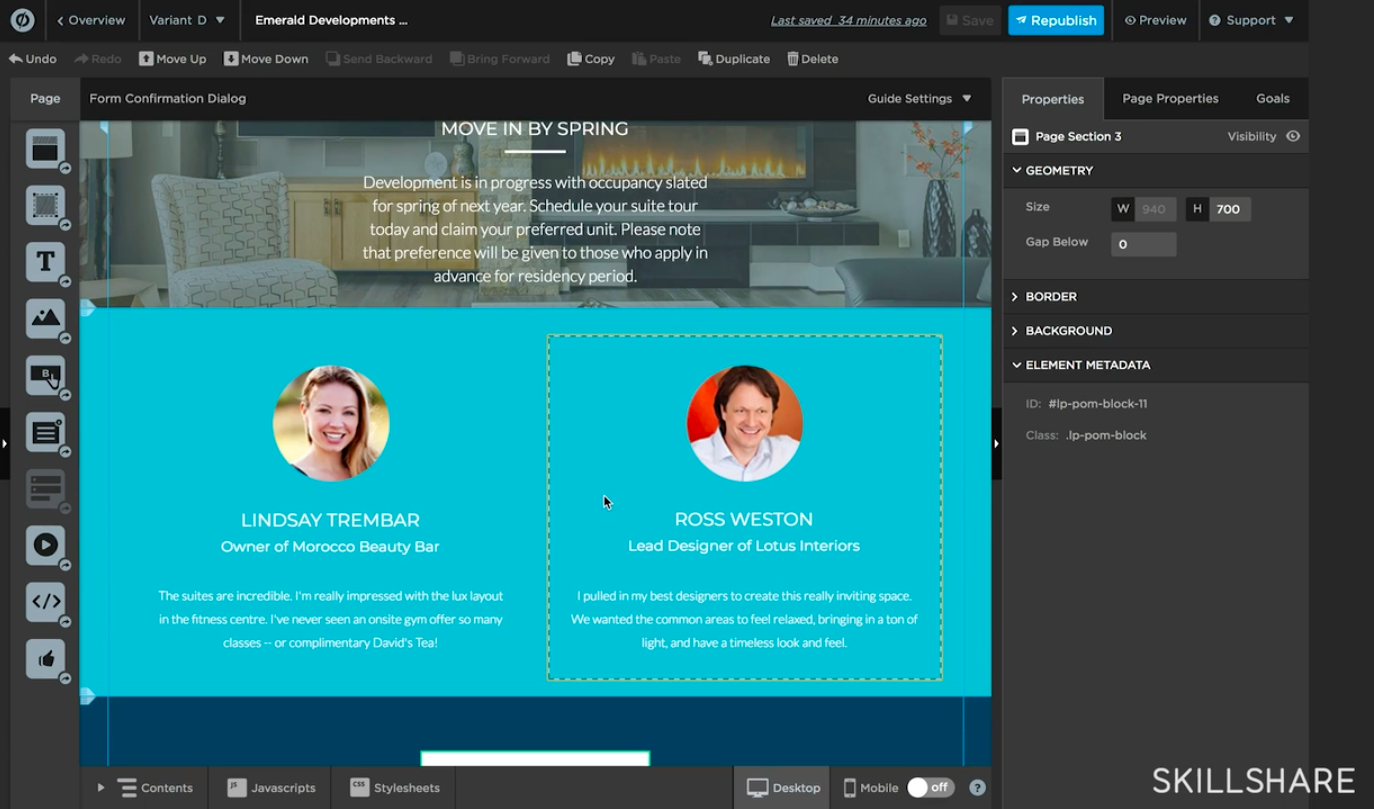 Customer testimonials serve as the proof in your pudding.
Learn more about Social Proof in chapter eight.
And now for all the bits
Watch all 11 episodes of Creating Dedicated Landing Pages: How to Get Better ROI for Your Marketing Spend to set your landing pages up for success in less time than it takes to finish your lunch break. Beyond being 100% free, it'll save you a lot of guesswork in building landing pages that convert and precious ad spend to boot. So settle in for a mini binge watch with a sandwich on the company tab—you earned it.