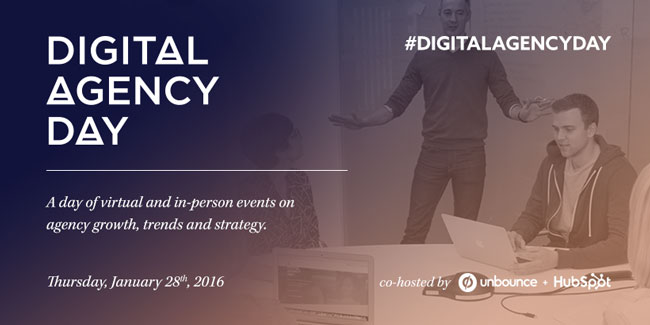 Though they may not get all the glory, digital agencies are the unsung heroes of the marketing world, catching those qualified leads and helping businesses grow.
And just like Batman needs his utility belt of Batarangs and explosives, agencies need their tools and gadgets. Which is why on Thursday, January 28th, 2016, we're hosting the first annual Digital Agency Day, a full-day event dedicated solely to building your agency's superhero utility belt. The best part? It's hosted primarily online and it's totally free — so feel free to attend whilst wearing your fave superhero PJs.
Partnering with marketing software hero Hubspot (talk about Dynamic Duo!), we're presenting eight headline events and many more partner events on topics upvoted by you, such as "Growth-Driven Design" with Hubspot's Luke Summerfield and a panel discussion on "Proven Strategies for Growing Your Digital Retainers". (For a full list of events and speakers and to register for events, check out the Digital Agency Day website.)
You can get involved other ways, too:
Tweet @Unbounce and @HubSpot with the hashtag #DigitalAgencyDay
Don't miss out on the digital agency event of the year! Register for Digital Agency Day today!