Artificial intelligence has been around for a while now, and in the fast-paced world we live in, it has found itself adopted in many different industries. In fact, 37% of businesses are using AI in some form. As content marketing is vital for every marketing strategy, AI writing is growing exponentially.
In the last decade, AI has become one of the most promising and powerful tools for creating art and literature.

John Benjamin, CEO of IBM
One study found that AI is capable of writing at a level so advanced that it is indistinguishable from human-written work. However, there are also many potential pitfalls to this development.
For example, the focus of AI writing is not on the ideas or the story, but on the words. This could result in a lack of creativity and meaning behind the words.
We covered powerful AI marketing tools to increase productivity but now let's take a look at how AI in content writing works and how you can benefit.
Getting started: What is an AI Content Generator?
Artificial intelligence is essentially using machine learning to understand, learn, and perform tasks without the need for human assistance. Content writing AI is the same process but focuses on machine-generated content such as blog posts, articles, and other forms of content.
An AI content generator can produce various forms of text, based on criteria that users fill out. This allows the generated content to be relevant and focused. The general idea is to allow users to create batches of content that can then be personalized and used for the purposes of the business.
Using an AI Writing Program
There are many different programs that can be used for text writing AI, and some of them are very simple to use. One of the most popular programs is Snazzy AI. This is a free platform that anyone can use to start creating content in minutes. It uses some of the most advanced AI in the world, a model called GPT-3 from OpenAI. This platform is great for getting the ball rolling with your writing, and it can help you get over that writer's block when you need it.
Snazzy AI is now Smart Copy, part of the Unbounce Conversion Intelligence™ Platform. We've brought AI-powered copywriting to take the pain out of copywriting and help you create those optimized marketing campaigns way faster. Try Smart Copy for free here.
Of course, there are other programs as well, such as Wattpad. Wattpad is more than just an app; it is a full writing platform that allows you to share your work with others and receive feedback. It also allows you to connect with other writers and even other AI writers. This is a great way to connect with other writers and learn from them.
AI writing can be a useful tool for writers who are short on time. It allows them to write more and write faster, which gives them more time to devote to their writing. It is also great for editing. With these programs, a writer can go back and edit their work in a flash.
How Does AI Content Creation Work?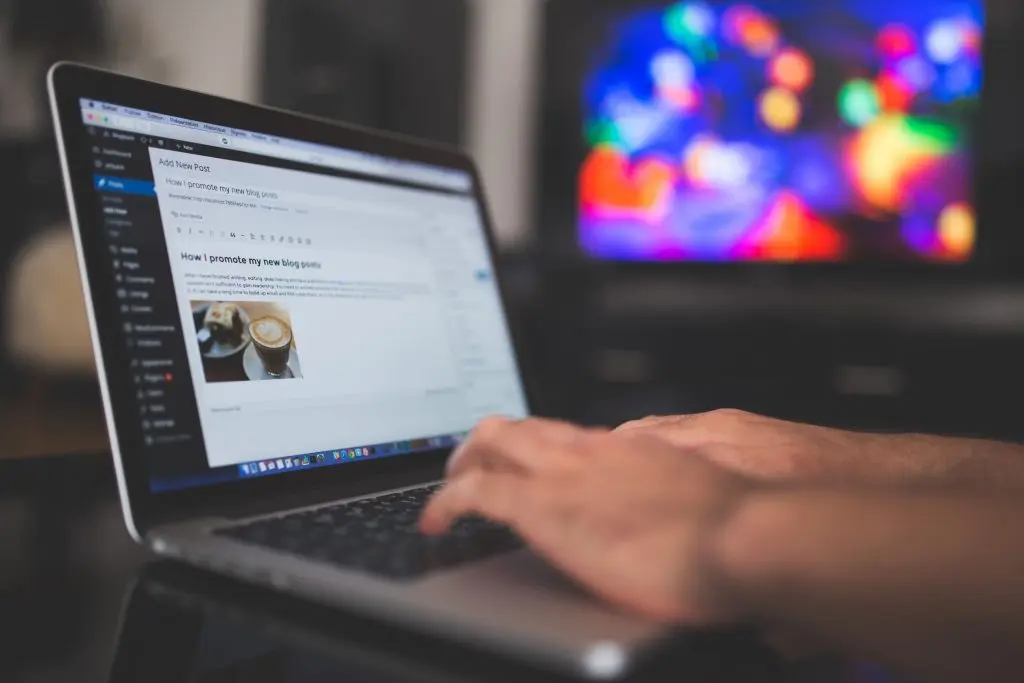 AI programs work in a variety of different ways. Some are complex and require a lot of time to code and others can be coded in a matter of minutes. The process of AI writing works in a number of ways depending on the writer and the program. However, all of them fall into one of two categories.
The first category is one that is used by the writer.
This is very similar to the writing process in that it has the writer go through all of the different steps in the writing process. First, the writer will brainstorm their ideas and come up with a rough outline. After this, the writer will write up their story and all of the different sections.
The last step is to edit and revise. The AI program will go through this process and it will make all of the changes that the writer would make. It would then make more changes as necessary. The result is a story that is almost identical to the original.
The second category is one that is used by the program.
This category is much more complex and it is actually done by a program that is run on a computer. There are a lot of different ways that this program can work, and each way is different.
Some of them use AI software, and each of them is different. Some of them are very complex and use different algorithms and others are less complex. However, they all have a similar goal, and that goal is to produce AI that is indistinguishable from human-written work.
Can AI be Used for in Content Generation?
AI writing is capable of many different things and there are various programs and applications that can be used for this purpose. While AI writing is used for many different things, it is most commonly used to improve a human writer's work.
AI writing can be used for editing. For example, it can be used to make small changes to the text and it can also be used to make more complex changes. It can also amend the story itself.
This type of AI writing can be used to improve the story and make it flow better. It can be used to fix grammar mistakes and also be used to change the words themselves. It can make a story more concise, easier to read, and ultimately it can make the story more interesting.
Of course, AI writing can also be used for writing or generating new text. If a user is struggling with content ideas or needs to generate a new article in a short time frame, then AI content generation can be the go-to. It is important to remember that AI writing is not meant to replace human writing. Instead, it is meant to help human writers and increase productivity.
The Benefits of AI Writing
There are a number of benefits to using an AI content tool.
From hiring a content writer to producing a final, well-researched piece of content can take weeks. Using artificial intelligence to create content can take minutes. Of course, you need to consider some aspect of time for an editorial overview, but this is still incredibly faster than traditional methods.
The fact that AI content generation can save you time explains how it can also increase productivity. The faster you can generate content, the more content you can produce. Not only does it allow you to create more content but it can also allow for an increase in productivity with other areas of your digital marketing.
When you input data into a content generation tool, the information returned will be the most relatable to the content you want. The algorithms used will seek out the best content that matches your intent. This allows for targetted content and to keep relevance.
When you use an AI content generation tool, the tool will provide content based on keywords you enter. This allows you to improve your SEO focus without having to spend time curating the best form of content. Google likes to see content that is targetted, relevant, and useful, which is the content generated by entering keywords into the AI tool.
By using AI for writing, you are also saving money. Think about how much a business will spend on hiring internal and external content writers. By using AI, there will be no need to outsource and increase expenses on content writers, maybe an editor to oversee the content before publishing.
Let's check out some of the features of the Smart Copy content tool:
Generate blog ideas
Create taglines
Generate a header & description
Create product descriptions
Create ad-copy
With content marketing and artificial intelligence both expanding globally, there is every reason to start using a content generation tool to improve digital marketing efforts.
The Future of AI Writing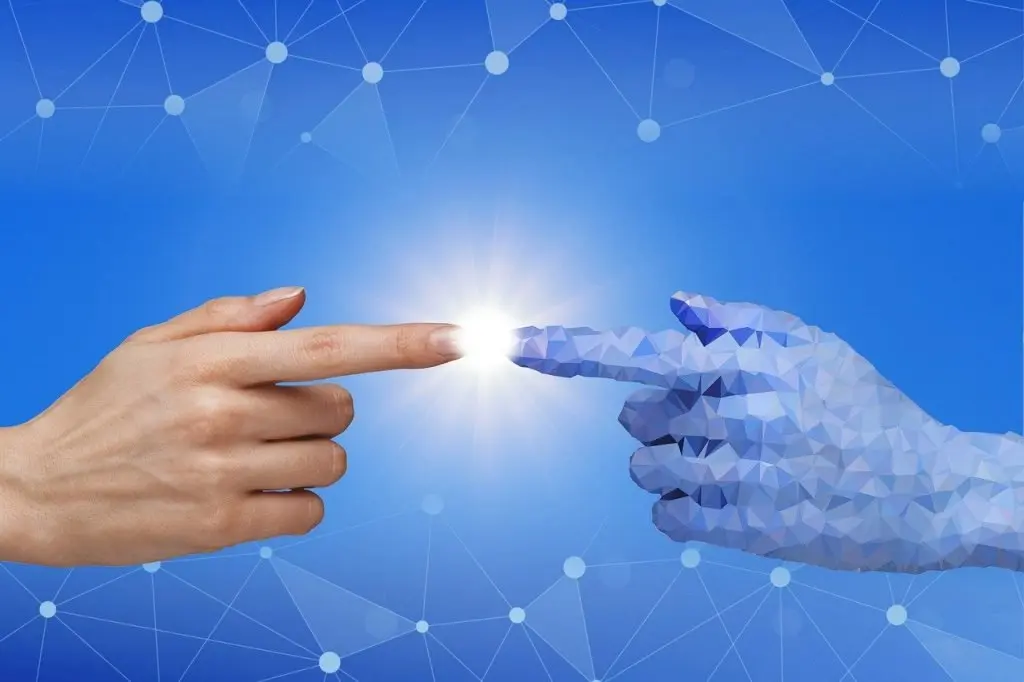 The future of artificial intelligence in general is looking extremely strong. With a high percentage of businesses adopting AI, an increase in tools, and a constantly increasing market revenue, AI is looking to be the future. But what does that mean for content writing AI?
Content marketing still remains the most important factor when it comes to digital marketing. The SEO industry is worth billions and every single company employs content writers all over the world. AI writing is already at a stage where it can generate content, suggest topics, and adjust stories, in the next 10 years it will likely be generating complete forms of content with minimal human interaction.
It would be a wise choice for businesses to become early adopters of content writing AI. Not only will it help to improve content generation but it will also keep you ahead of the competition.
Will AI Replace Content Writers?
As AI becomes more prominent, there is speculation around the future of content writers. It is likely that the demand for content writers may reduce but at the same time, a machine could never replace a human's perspective when writing. Each person has a unique tone, writing style, and ability, which cannot be replicated by an algorithm or computer code.
Even with the advancement of content writing AI, editors will always be needed to oversee the content before publishing. The same way a supermarket employs human people to manage automated checkouts.
How do I Get Started?
Overall, this technology is a great asset and can be useful to writers who are low on time. It can help them with their work and make their lives easier.
AI writing is not easy, and it can be a difficult process. However, it is a great way to improve your work, and it can also help you get over that dreaded writer's block.
Start with a simple program, like Smart Copy by Unbounce. There is no cost to start and we use the leading machine learning algorithms to create content for you.