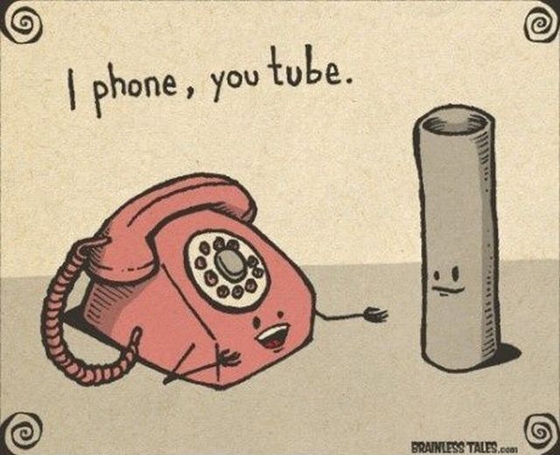 "My idea of good company is the company of clever, well-informed people who have a great deal of conversation; that is what I call good company." -Jane Austen
Tired of hearing about how video increases conversions? Yeah me too.
And I live and breathe online video.
However, you're a savvy marketer. You read the Unbounce blog and probably other popular marketing blogs, so you don't need to be pounded over the head about the fact that you should be using video.
You already know that video increases conversions and you've probably read these great posts:
So, let's take a different approach. Let's explore some businesses that are using video in clever ways and in places you've never dreamt of.
Here are 5 clever ways businesses are using video to engage with their audiences and grow their traffic.
Go K-Pop
How do you capitalize on a wacky yet addictive music video that has become this year's biggest internet sensation known as "Gangnam Style"?
Simple, you create your own version of a wacky, yet addictive music video and call it 'Inbound Style.'
If you're an avid reader of Hubspot, like myself, then you love the marketing tips they provide. But you also love their not-so-serious approach to marketing.
Sure we're geeky marketers who enjoy a dinner conversation about the latest conversion tactics and social media trends, but sometimes we all like (and need) to take our shoes off, take in a long breath of fresh air and enjoy a little comedy.
For all the great content that Hubspot creates, it's refreshing to see a little personality so we, as their audience, can have a deeper connection with the brand.
THE Unsubscribe Video
What happens when you click unsubscribe on one of the daily emails you receive from Groupon?
Well, the quirky brand we all know and love uses video to re-engage users during this process.
The video allows you to 'punish' Derrick for sending an email that you found irrelevant. If you decide to click on the 'punish' button, another person comes over to yell at him and throws some water in his face.
At the end of the video, you are able to show some pity on Derrick and resubsribe to the emails.
Even though there's no audio in the video, the concept is genius and the first time I saw it, I resubscribed immediately.
It's an amazingly clever use of video and has led to many other blogs writing about this simple unsubscribe page.
Although Groupon has since switched over to a more conventional unsubscribe page where you can manage your email settings, the fact that Mike Arrington created a video about Groupon's unsubscribe page made it still worth mentioning.
Video Twitter Replies
What typically happens when one of our followers ask us a question on Twitter? We write a reply back to them as fast as we can or link them to the right page with the answers. Works perfectly fine right?
But how do you go above and beyond the norm and truly connect with your audience? Jen Rubio, Social Media Manager for Warby Parker, uses social media in unexpected ways to double the response rate and truly connect with followers.
Most people generally think of Twitter as a text-based social platform, but one of the most successful things that Warby Parker does on Twitter is reply to people with video responses.
The companies' followers frequently ask questions about the color, size and/or shape of a particular frame, and instead of just responding to them with a tweet, she and her team creates a video that shows them the difference between two frames.
Keeping things visual captivates your audience and produces great content with little to no time or money.
Targeted Customer Testimonials
Full disclosure: Sharefile is a customer of SmartShoot.
How did Sharefile become one of the biggest file sending services on the net getting acquired by Citrix in October 2011?
They used SmartShoot, of course. J to the k.
On a serious note, Sharefile understood the power of video and instead of just creating one overarching testimonial video they created multiple testimonial videos targeted at key target markets.
By creating industry specific landing pages along with industry specific customer testimonials, they've boosted user signups to their subscription service.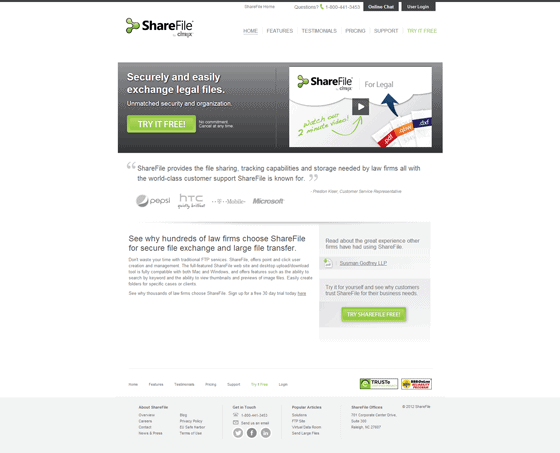 Click for full-size image
Create Your Own Whiteboard Animation
Have a loooooong piece of video content that you can't wait to share with the world? Consider using a whiteboard animation video.
The beauty of these videos is that everything moves at an engaging pace and allows you to create longer videos without the fear of losing your audience.
One of my ABSOLUTE favorites is Dan Pink's talk about the hidden trusts behind what really motivates us at home and in the workplace.
Now if you've got the budget you can certainly get a whiteboard animation through the SmartShoot platform, however, you're looking at a minimum of $2,000 for a 60 second video.
Pat Flynn, a popular blogger and internet marketer, has a fantastic video that teaches you how to create your own whiteboard animation for just a few hundred dollars.
Pat states that "with YouTube, I can reach more people than I ever could by just sticking to written content on my blog." His YouTube channel has over 13,000 subscribers and 1.8 million views.
---
---