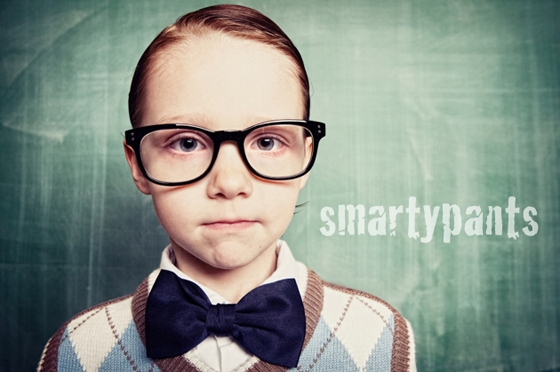 (Image source: thepioneerwoman.com)
So you want to become an online marketing smartypants? Or maybe you already are one and want to show-off your marketing knowledge to your thousands of twitter followers? Well looketh no further, here's your one-stop shop to a giant handful of interesting marketing stats.
Learn some rad new marketing facts, take your pick of the best, and tweet away. But don't worry, you get to change the tweets before they go out.
Just don't change the stats :)
My Top 3?
Running an A/B Test without thinking of statistical confidence is worse than not running a test at all

Source: Conversion XL
---
B2B companies with blogs generate 67% more leads per month on average than non-blogging firms

Source: Social Media B2B
---
Gmail once tested 50 shades of blue for their CTA color and found the highest converting shade

Source: Quick Sprout
---
Content Marketing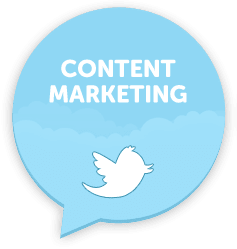 Content creation will increase by 15.1% in 2013 to total $118.4 billion

Source: Ragan
---
Interesting content is a top 3 reason why people follow brands on social media

Source: Content+
---
Blogs give websites 434% more indexed pages and 97% more indexed links

Source: Content+
---
B2B companies with blogs generate 67% more leads per month on average than non-blogging firms

Source: Social Media B2B
---
Editorial Briefs are just as important as creative briefs

Source: ClickZ
---
Producing enough content is one of the biggest challenges for marketers

Source: Content Marketing Institute
---
The average cost to generate a lead through inbound marketing ($143) is about half the average for outbound marketing ($373)

Source: EConsultancy
A/B Testing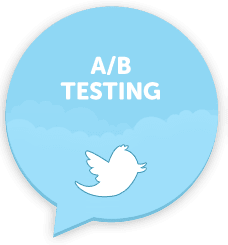 A/B Testing doesn't mean you have two players; it means you have one variable

Source: Search Engine Watch
---
Only 1 out of 8 A/B tests have driven significant change

Source: Conversion XL
---
Gmail once tested 50 shades of blue for their CTA color and found the highest converting shade

Source: Quick Sprout
---
A/B Testing is about letting the customer do the talking, without actually talking

Source: Visual Website Optimizer
---
For 2 years running, A/B testing is the most used method for improving conversion

Source: Econsultancy
---
Running an A/B Test without thinking of statistical confidence is worse than not running a test at all

Source: Conversion XL
Ecommerce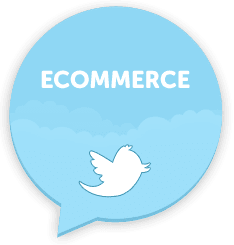 The Top 10 ecommerce sites report an average conversion rate of 12%

Source: Invesp
---
Load times among America's top retail sites increased 22%in one year alone

Source: EConsultancy
---
Mobile commerce will account for 24% of global eCommerce by 2017

Source: Fact Browser
---
50% of ecommerce sites ask for the same information more than once adding needless friction to the checkout experience

Source: Baymard
Social Media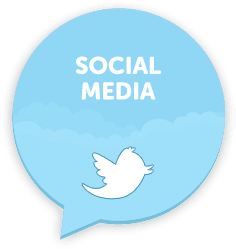 Google's +1 button is used 5 million times a day

Source: Huffington Post
---
There are 2.7 billion "likes" per day on Facebook

Source: Digital Trends
---
The Ford Explorer Launch of Facebook generated more traffic than a super bowl ad

Source: SMBPlans
---
1 million websites have integrated with Facebook

Source: Huffington Post
---
YouTube is the second largest search engine in the world

Source: SMBPlans
---
Pinterest pins which include prices receive 36% more likes than those which do not

Source: Shopify
---
76% of marketers believe "they know what their consumers want" in terms of social media content and interaction; only 34% have actually asked

Source: e-strategy Trends
---
Social sharing buttons raise the most interest, followed by social activity widgets and social sign-on

Source: Eloqua
---
25.3% of B2B marketers use LinkedIn to reach high profile influencers

Source: Marketo
---
Facebook posts that include questions tend to get more comments, but fewer shares and likes

Source: Hubspot
---
Roughly 90% of B2B marketers use social media to distribute their content
Pay-Per-Click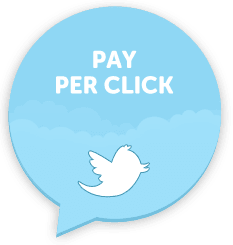 Paid search ads give you a 89% incremental lift in site visitors

Source: Search Engine Land
---
Google makes $100 million per day with search advertising

Source: Wordstream
Conversion Rate Optimization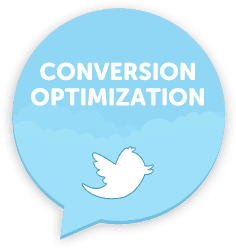 Conversion tracking is now integrated directly into the Facebook interface

Source: PPC Hero
---
Implement a structured approach to improving conversion: It's a process, not a one-off project

Source: EConsultancy
---
If content is king, then conversion is queen

Source: John Munsell
---
For every $92 dollars spend acquiring customers, only $1 is spend converting them

Source: EConsultancy
---
Don't optimize for conversions, optimize for revenue

Source: Quick Sprout
---
Where there is friction there is opportunity. Either you solve it for your customers today or a competitor will do it tomorrow

Source: Bryan Eisenberg
Email Marketing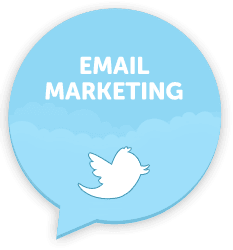 64% of decision makers read their email via mobile device

Source: Top Rank
---
For B2B companies, email subject lines that contain: "Money," "revenue," and "profit" perform the highest

Source: Adestra
---
64% of people say they open an email because of the subject line

Source: Chadwick Martin Bailey,
---
If marketers optimized their emails for image blocking, ROI would increase 9+%

Source: Jay Baer
---
39% of marketers have no strategy for mobile email

Source: EConsultancy
---
B2B buyers are most likely to share useful vendor content via email (79%), followed by LinkedIn (53%), Twitter (39%) and Facebook (18%)

Source: Earnest Agency
Lead Gen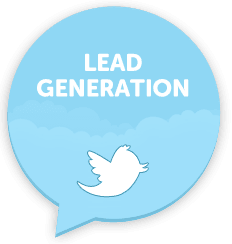 79% of marketing leads never convert into sales

Source: Unbounce
---
85% of people would rather provide an email for an ebook vs. paying with a tweet

Source: Unbounce
---
81% of marketers use email for lead gen, 75% use SEO and 72% use Social Media

Source: MarketingSherpa
---
LinkedIn generated the highest visitor-to-lead conversion rate at 2.74%, almost 3 times higher (277%) than both Twitter (.69%) and Facebook (.77%)

Source: HubSpot
---
9 out of 10 B2B buyers say when they are ready to make a purchase, they will find a vendor

Source: Earnest Agency
---
47% of nurtured leads make 47% larger purchases than non-nurtured leads

Source: Top Rank
---
12% of marketers rate social media as "very effective" for lead gen while 27% say it is "not effective." The only tactic that fares worse is print advertising (9% very effective vs. 30% not effective)

Source: MarketingSherpa
---
---