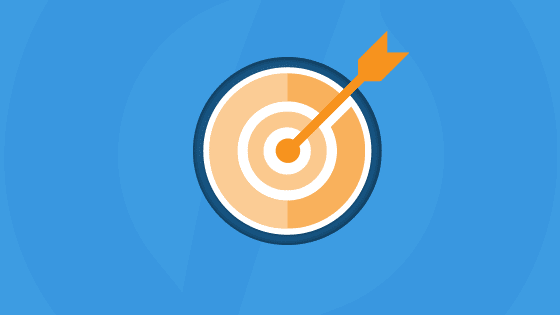 Conversion marketers aren't all running pay-per-click campaigns and not all PPC marketers are using dedicated landing pages. But the place where PPC marketing and landing pages converge is our idea of conversion heaven. And that's why our latest ebook is all about how to build the ultimate PPC landing page.
Packed with actionable conversion tips and peppered with insights from a range of PPC experts like Matt Hessler, Brad Geddes and Peep Laja, the ebook is the first comprehensive guide to using landing pages to optimize your PPC campaigns from the ground up.
To mark the occasion, we asked nine of those experts to share their thoughts on the indispensable role landing pages play in their PPC campaigns – and how they've applied the insights they've gleaned to the rest of their conversion marketing mix. Turns out PPC landing pages are about more than just clicks.
1. Brad Geddes – Saving Time and Money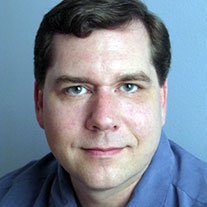 Calling Brad Geddes a PPC expert is sort of like calling Yo Yo Ma a successful cellist. He's one of only two Google-approved AdWords Seminar Leaders in the world and has spoken at more than 60 conferences and 125 sessions across several continents. He's also the author of the book Advanced Google AdWords.
For Brad, PPC is about more than testing ads and landing pages. It's about testing ideas:
"With PPC, it's easy to create a test budget to determine if an idea is going to be successful or fail. We'll create a variety of ads and landing pages to test if an idea will be well received, and if so, then we can blow out the idea. If not, then we can easily tweak the idea or reject it before spending considerable amounts of time and money creating ideas that aren't going to work."
Many people would place content marketing and PPC on opposite sides of the marketing spectrum. But for Brad, it's all part of the same cycle:
"Often we'll start testing ads and landing pages to learn about customers and the buying funnel, and then use what we've learned in other channels. Receiving 10,000 social shares isn't helpful if the content won't convert; so by first testing the pages with reliable traffic you can then promote content that you know will convert lookers into buyers."
If a good #PPC account isn't converting, in 99% of cases the landing page is the problem. » Tweet this Brad Geddes quote «
2. Peep Laja – A Learning Opportunity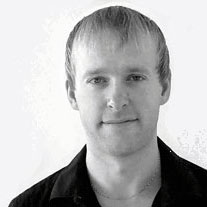 Peep Laja is a no-holds-barred conversion rate optimization expert with a heart of gold. He founded the CRO agency Markitekt and runs the popular blog ConversionXL. For Peep, PPC is a learning opportunity:
"PPC is all about relevancy – both in terms of ad copy, landing page content and audience targeting. If you get any of the three wrong, you're going to lose money. It's exactly the same with all other forms of advertising or marketing, but you just don't see it as quickly."
Peep sees PPC as a quick and dirty way to find out what resonates with potential customers. He's even run campaigns to help decide what to name businesses and websites.
"I wanted to test which name creates the biggest emotional response in people. So I created plain boring ads that pretty much had only the name idea on it. The one with the highest CTR was the winner."
3. Iain Dooley – Market Research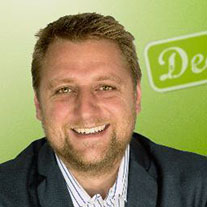 Blog readers will recognize Iain Dooley as one of our regular PPC columnists. Iain runs a full-service digital marketing agency called Decal Marketing, which specializes in AdWords training. He's also the author of the ebook Your First 3 Months on AdWords.
Like Peep, Iain sees PPC as a form of market research and thinks it's particularly useful when it comes to ecommerce:
"I do the marketing for an ecommerce store that sells a niche product. Using paid search has allowed them to target people looking for products they don't currently sell, and drive them to a landing page to gauge interest. They have used this to make choices about which new product ranges to invest in."
Iain is a true believer in the power of landing page optimization to send conversion rates through the roof:
"Unless you have absolutely massive amounts of traffic, the low hanging fruit is almost always in optimizing your traffic and where you send it, rather than optimizing your homepage. When we direct people to category specific landing pages on ecommerce sites we easily see 2x – 3x increases in conversion rate. By narrowing your paid search targeting you can see your conversion rate go up by 4x – 6x pretty easily."
The thing about #PPC is that it acts as market research as well as marketing. » Tweet this Iain Dooley quote «
4. Ashleigh Bunn – Questioning Best Practices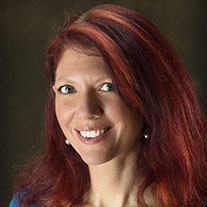 Ashleigh Bunn is a trainer and academic curator with the Cardinal Path Training Academy and she can teach you a thing or two about PPC marketing – and baking. She says that PPC has made her a smarter and more skeptical marketer overall:
"PPC marketing has taught me to question 'best practices.' I'm not suggesting that anyone should ignore 'best practices', but time and time again in testing, the 'obvious' winner between two ads or two landing pages ends up failing me for an alternative that may be 'outside the box.' PPC has humbled my marketing prowess. For the better."
5. Brian Rotsztein – Message Match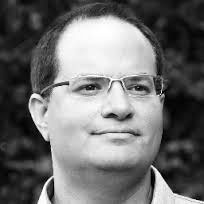 Brian Rotsztein is a veteran marketing consultant, entrepreneur, author and speaker. He's the head of boutique online marketing agency Uniseo and the author of Content Marketing Ideas.
Brian sees PPC as a key part of the larger marketing mix:
"The feedback you can generate from PPC advertising can be invaluable. It helps you assess ad copy, choose better keywords, and test landing page designs. All three of these areas have lead to changes in other areas of our marketing."
Brian stresses the importance of solid Message Match, which means that your ads and landing pages work in tandem to provide a consistent and delightful experience for users:
"The end-goal is to get your landing page to do the selling but your PPC ads must do the initial convincing. In the same way it's important to match search terms with the content of the ad, it's equally important to make sure that the landing page is tied directly to what the prospective customer is expecting to see and experience when they arrive on the page."
Make sure your landing page is tied to what the prospect is expecting to see. » Tweet this Brian Rotsztein quote «
6. Theresa Baiocco – The Fastest Way to Test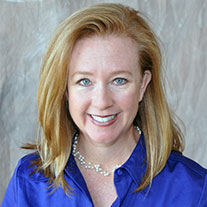 Theresa Baiocco is the co-founder of Conversion Max, a PPC, LPO and CRO agency based in Oregon. She says that PPC insights can be used to optimize your email marketing and beyond:
"The first – and most obvious – piece of information that PPC advertising reveals that can be applied to the rest of the marketing mix is what keywords to target and which pages to drive traffic to, which is invaluable for SEO and email marketing. But there's a wealth of knowledge beyond that to glean insight from, with proper data segmentation. For example, you can learn which offers, products and messages resonate better in different geographical locations, on different days of the week or during different times of day."
PPC ads are the fastest way to test assumptions, headlines, offers, keywords and landing pages. » Tweet this Theresa Baiocco quote «
7. Igor Belogolovsky – Sink or Swim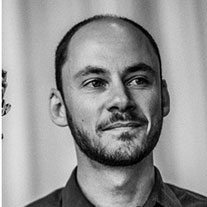 In addition to sporting a name that could make proofreaders go postal, Igor Belogolovsky is co-founder of Clever Zebo, "a hands-on marketing agency focused on paid advertising and conversion funnel perfection," as he elegantly puts it.
Igor stresses the importance of serving up a relevant experience for people throughout the marketing funnel.
"Because PPC can be so cutthroat these days, we've learned in a sink-or-swim environment that conversion rates must be optimized by creating a fantastic, highly-relevant experience for the user that inspires confidence until and beyond the credit card makes its much-awaited appearance."
Igor explains how his agency has used PPC to segment customers in unexpected ways:
"While optimizing paid search ads for an international real estate firm, we discovered that visitors from a particular region of Africa tended to 'fib' about their intentions. A big portion of the 'leads' we were generating were actually seeking employment, but enthusiastically filled out the call request form anyway and asked to speak with a sales rep about investing in property.

We wound up tweaking the PPC campaigns to include sitelinks pointing to the company's 'careers' page and optimized for other triggers that characterized a job seeker rather than a potential investor."
Few things are more powerful than a (wo)man on a mission searching for a specific thing. » Tweet this Igor Belogolovsky quote «
8. Christian Nkurunziza – Understanding the Funnel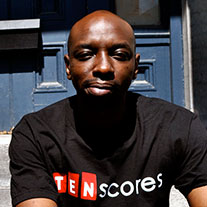 Christian Nkurunziza is the co-founder of Tenscores, an online marketing tool that focuses on Quality Score, that mysterious (and often frustrating) AdWords variable.
Christian shares a lesson he learned about how a "conversion" can mean different things in PPC marketing. It all depends on customer intent and what that tells you about their position in the marketing funnel:
"A few years back I changed the angle of an ad from selling a product to giving information about the subject matter, and my click-through-rate soared. That gave me an indication that people in that segment were looking for information but weren't ready to buy yet. We made the change to the landing page, offered information instead of just selling and we saw our landing page convert better as well."
I changed the angle of an ad from selling to giving information and my click-through rate soared. » Tweet this Christian Nkurunziza quote «
9. Matt Hessler – Patience and Persistence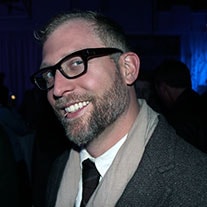 Matt Hessler isn't just a men's fashion designer, rebuilder of vintage motorcycles and Director of Search at Trada. He's also the author of The Ultimate Guide to PPC Landing Pages, that new ebook mentioned at the beginning of this post!
Matt says PPC gives him a holistic view of the customer lifecycle, reminding him that conversion marketing requires patience and persistence.
"I am surprised to see how many visits it takes users before actually making a purchase and what that time lag is from first visit to goal completion. The fact that many times weeks will go by between first visit and converting further reminds me how important it is to engage with the customer and look at ways to be consistently remarketing to them."
PPC provides a rapid testing environment to test design and copy before deploying site-wide. » Tweet this Matt Hessler quote «
Like what these PPC experts have to say? Then you'll love our new ebook! :D You can check it out by clicking the CTA below. Let us know what you think!
---