Facebook has more than 2.9 billion users worldwide, giving marketers a huuuge audience. But if you've ever tried to advertise on Facebook, you've seen that you can choose from a bunch of different ad formats.
So which one should you choose and try out? May we suggest—hint, hint—giving link ads a shot?
Why? Because Facebook link ads are flexible and beginner-friendly, which make them an excellent choice for folks new to the world of Facebook ads.
Let's discuss the basics of Facebook link ads, how to make them get results, and take a quick look at other ad types offered on Facebook.
What Are Facebook Link Ads?
Facebook link ads are still single-image ads that link to a website, landing page, or article.
In 2020, links were the most popular type of branded post on Facebook, making link-centered content a viable ad strategy. Link ads are simple, but that's precisely why they can help you share your message.
Link ads include these elements:
Headline (up to 25 characters)
Text (up to 125 characters)
Link description (up to 30 characters)
Image or video (recommended aspect ratio of 1200 x 628 px)
Technically, Facebook allows higher character counts for its headline, text, and link descriptions, but anything more than the listed limits could be cut off. So it's best to stick to Facebook's recommended character limits where you can.
Where Are Facebook Link Ads Shown?
Link ads appear in three prominent places on Facebook: the News Feed, the News Feed's right column, and the Video Feed. On Instagram, you'll see them in the Feed and Stories.
Here's a link ad in action on Facebook's News Feed. It appears among the rest of the posts on the user's feed: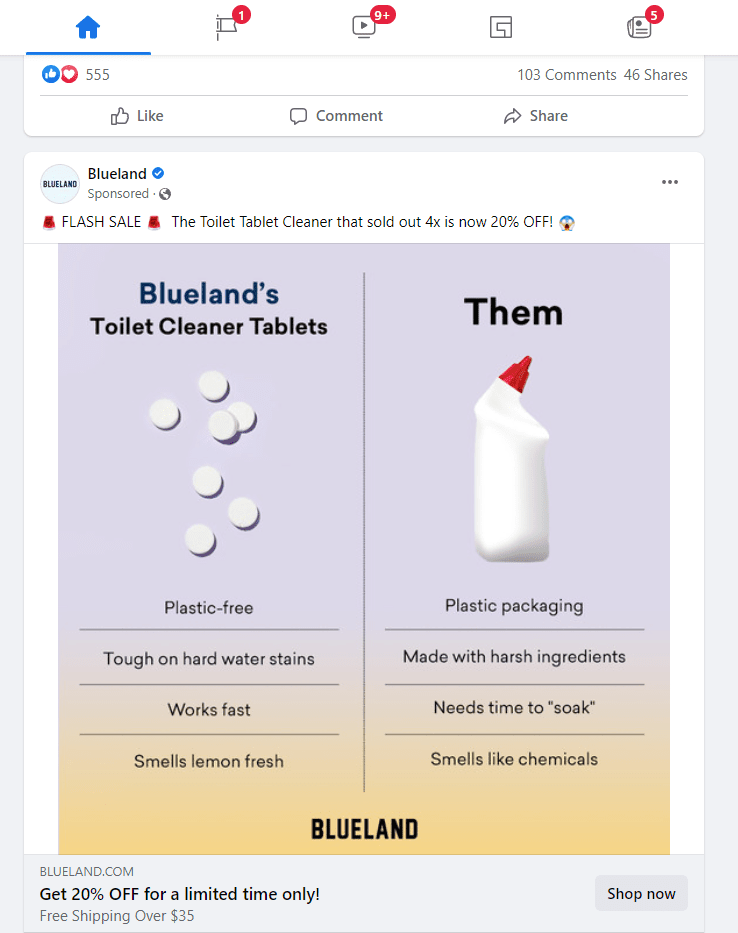 You'll also see link ads in the right column of the news feed page. These placements show a square image, link title, and URL: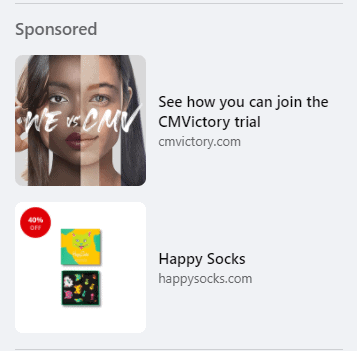 The link ads that appear in Facebook's Video Feed look a lot like the ones that pop up in the News Feed. They come up between the videos on the feed: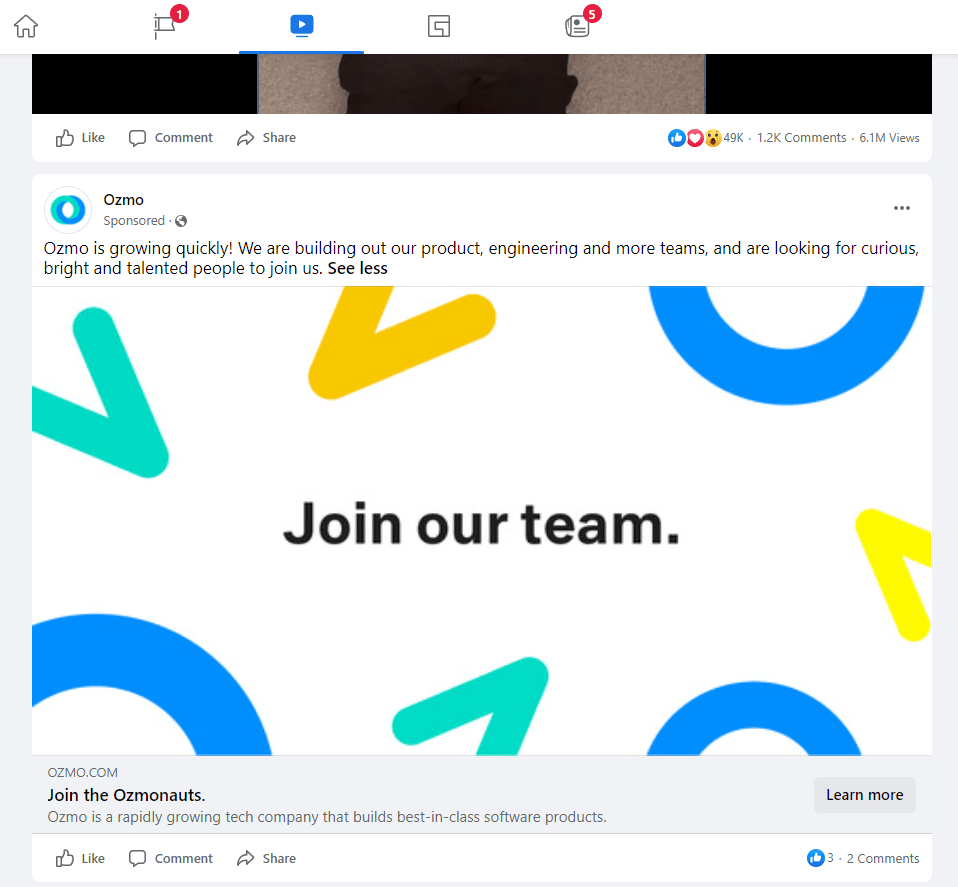 Meanwhile, on Instagram, Feed link ads come up in the mobile app's Feed between posts: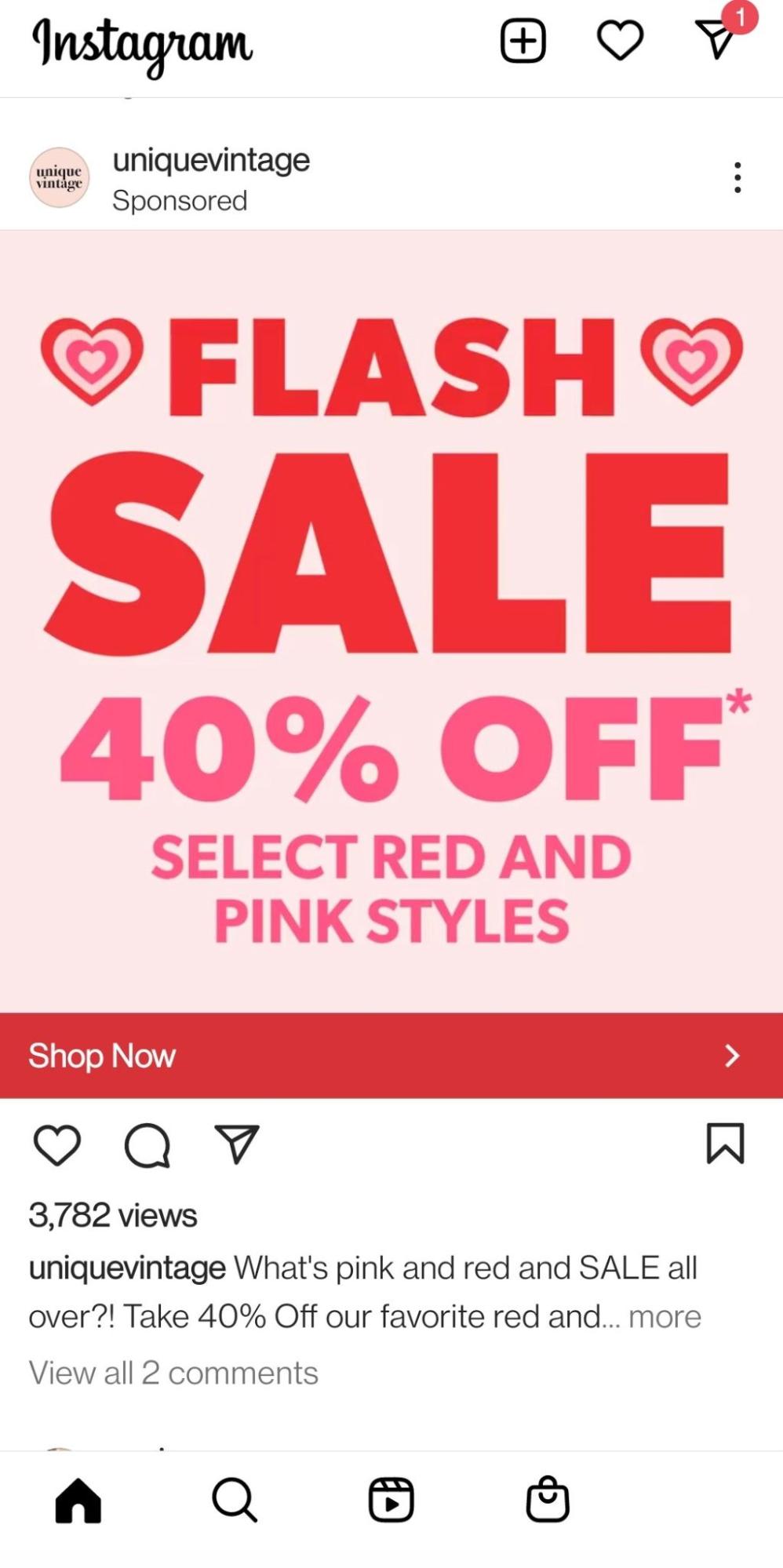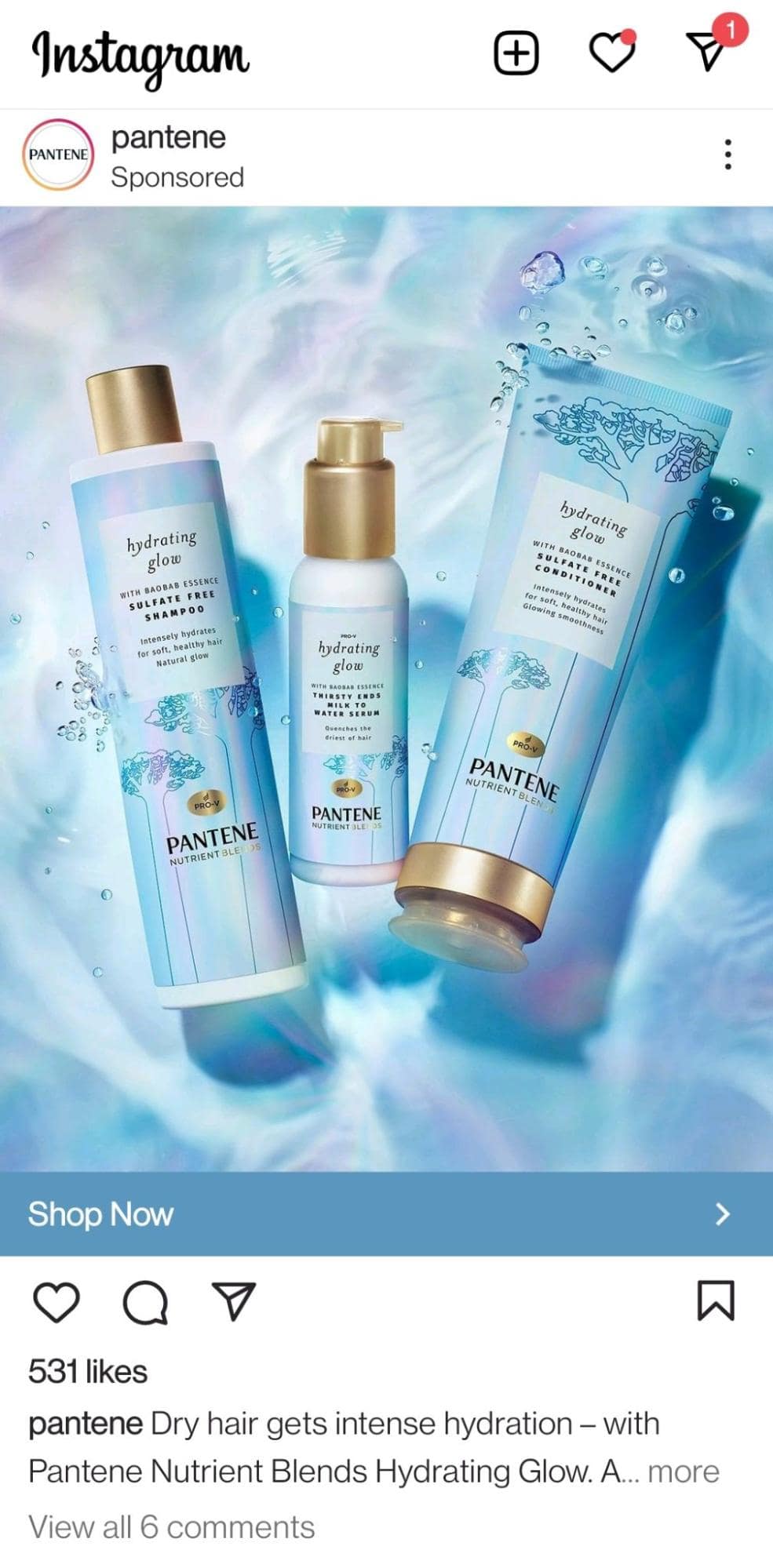 Instagram's Stories link ads can have dynamic elements and usually tell the user to swipe up instead of click: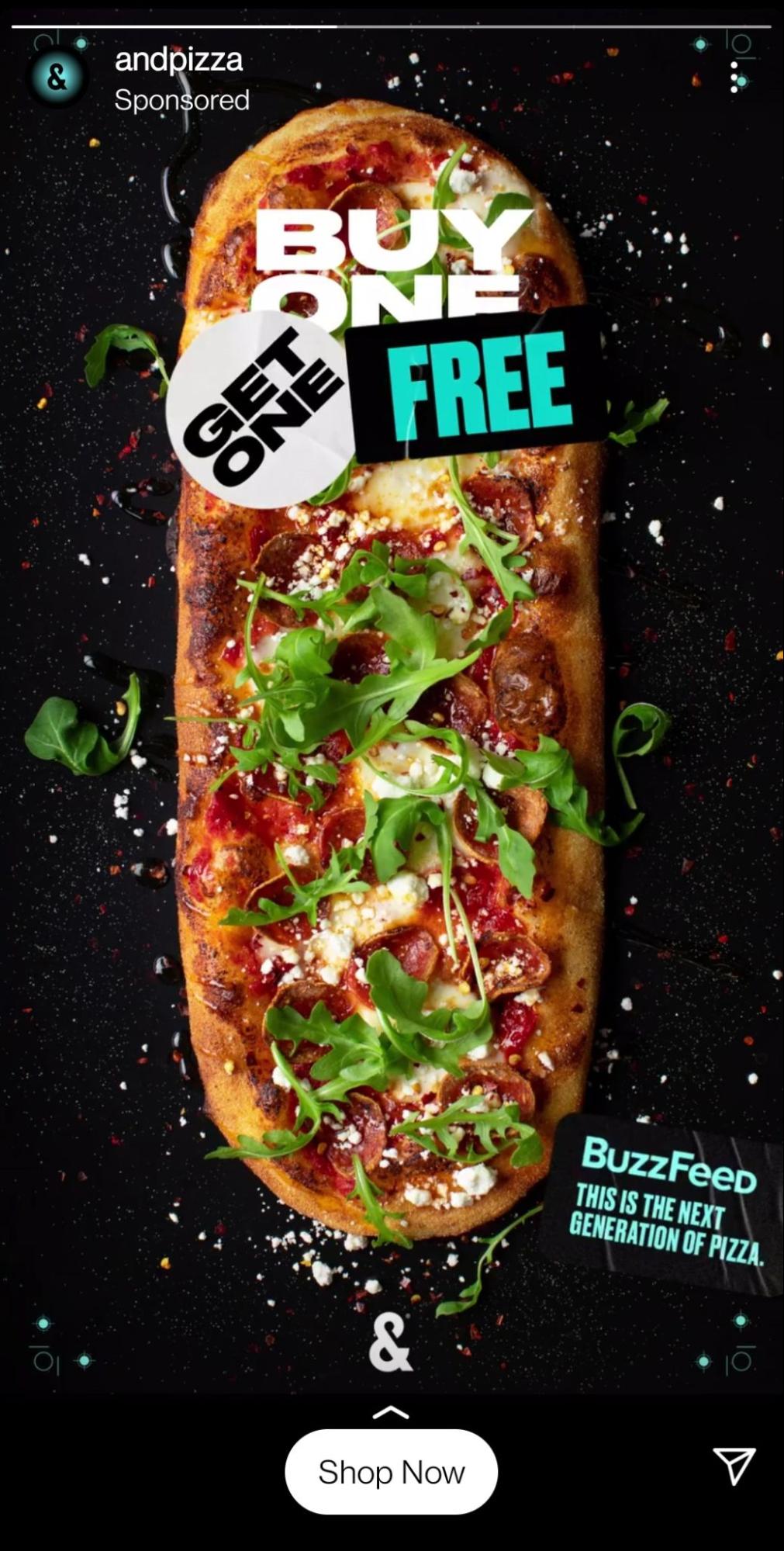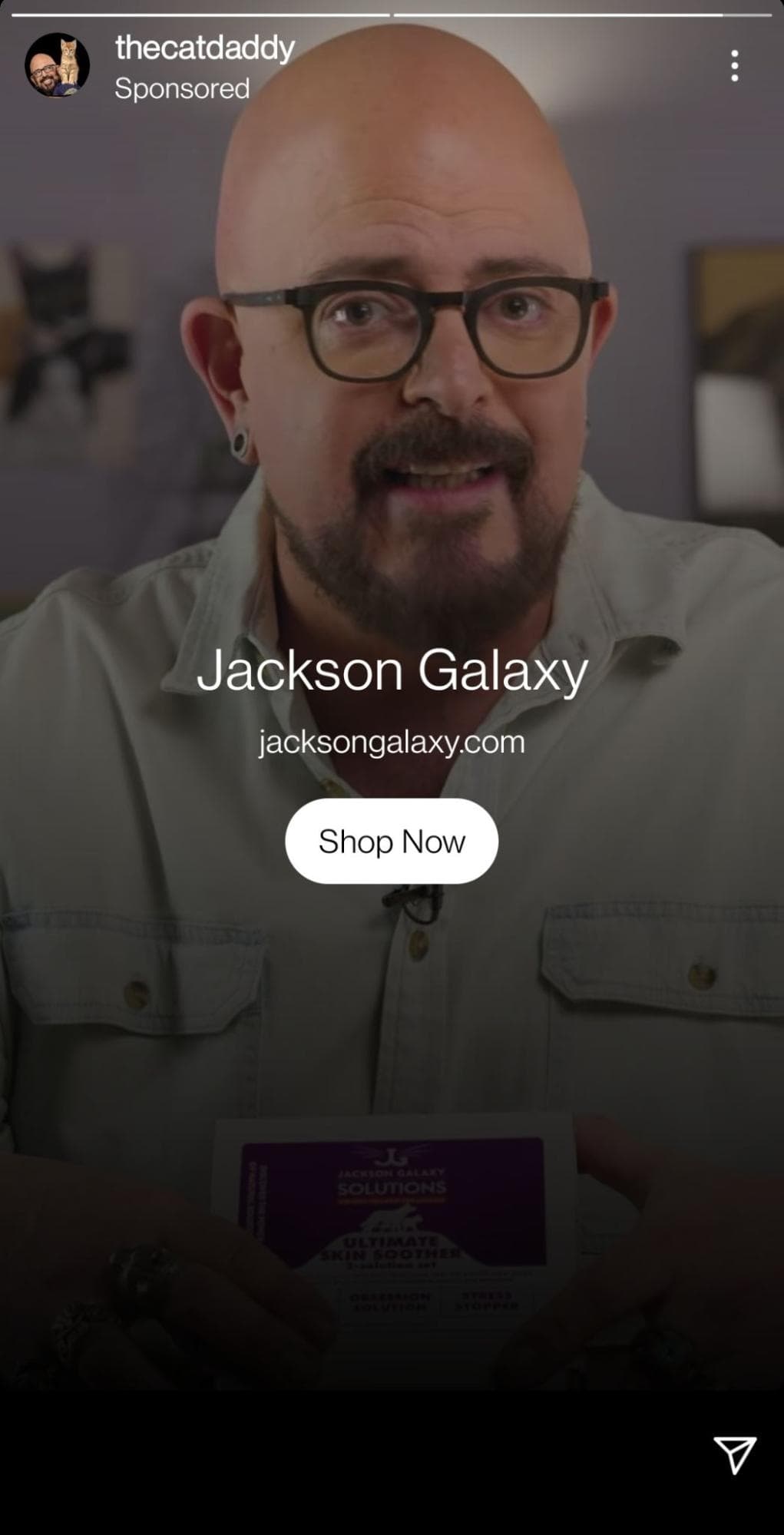 How to Build an Irresistible Facebook Link Ad
Now you know what goes into a Facebook link ad. And you're probably wondering: How can I build a Facebook link ad that gets clicks? Here are a few tips for you.
Grab your audience's attention
As you learned, most Facebook link ads look similar to the feed posts or stories nearby. So, you've got to look for ways to make yours stick out from the rest of the content on a user's feed.
Use the principles of visual hierarchy to choose a noticeable image. Think high colors and bright contrast—visuals that draw the eye. Of course, don't make your image too busy, or it'll become too hard for viewers to digest.
Here's an ad that achieves that balance and uses an unconventional technique to attract viewers: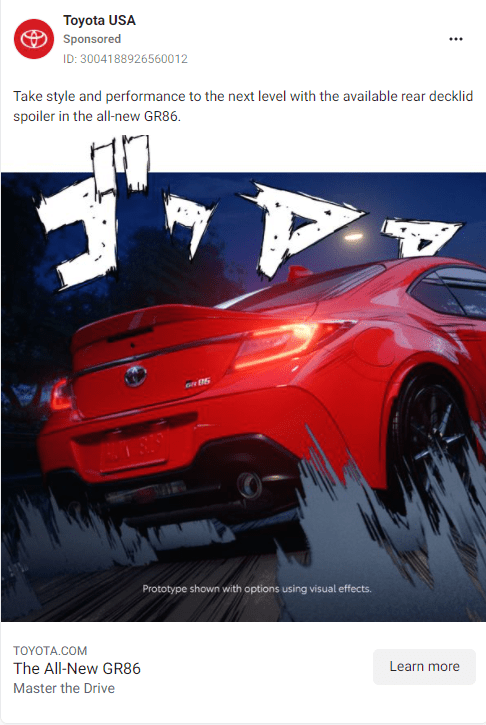 This ad, a collab with the anime Initial D, has a white background at the top of the image to make it look like the image's sound effects are escaping into the feed. It contrasts the red of the car with the nighttime scene around it while sticking to a single focal point.
Be direct in your messaging
You only have 125 characters to get your point across in your Facebook link ad caption. That's about 20 to 25 words—max. Don't waste your characters on storytelling or build-up—just say what you need to say.
If you consider yourself a wordy writer, how can you keep things short and sweet? According to best practices for online ad copy, you should focus on your product's solutions and benefits. Find the right solutions and benefits to emphasize by carefully researching your audience's preferences and problems.
Let's see how Burt's Bees follows this rule in their ad for its Kids Remedies line: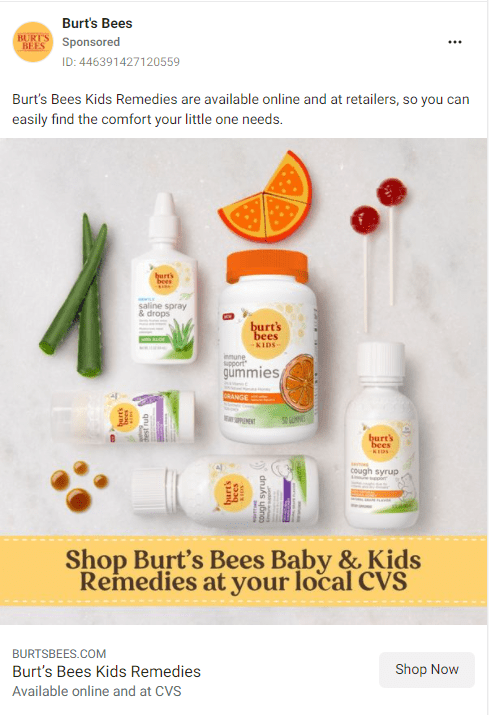 If you're a busy parent and your kid gets sick all of a sudden, you want to find medicine fast. Burt's Bees tells parents where they can get their Kids Remedies right away so they're top of mind for kiddo's next sick day.
Show off relevant promotions and offers
If you have any promotions or special offers going, don't forget to mention them in your link ads. A good offer can make the difference between a vaguely interested scroll-by and a click.
The promos you highlight don't just have to be an "X% off" kind of deal. Time-sensitive offers, new customer bonuses, and referral programs are all on the table, too.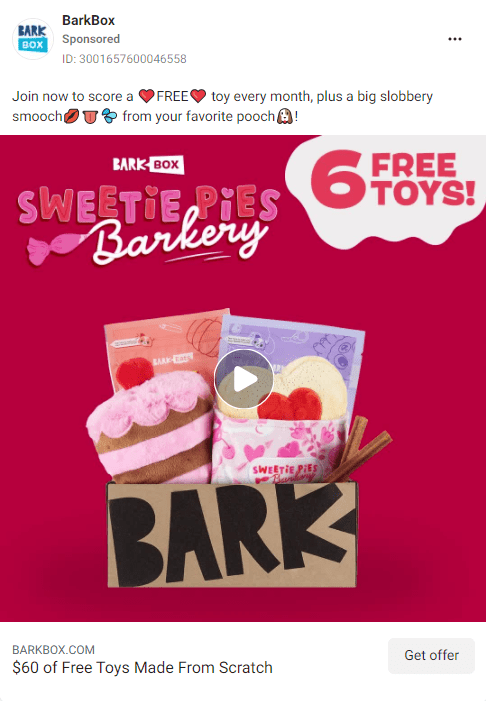 In this video link ad, BarkBox announces that new subscribers get a free toy in their box every month for six months. They feature the offer in both the ad's text and link description. As the finishing touch, they chose the "Get offer" call-to-action button for their link.
Other Types of Facebook Ads
To wrap up this learning sesh on Facebook link ads, let's look at the other Facebook ad formats and how they're different from link ads.
Carousel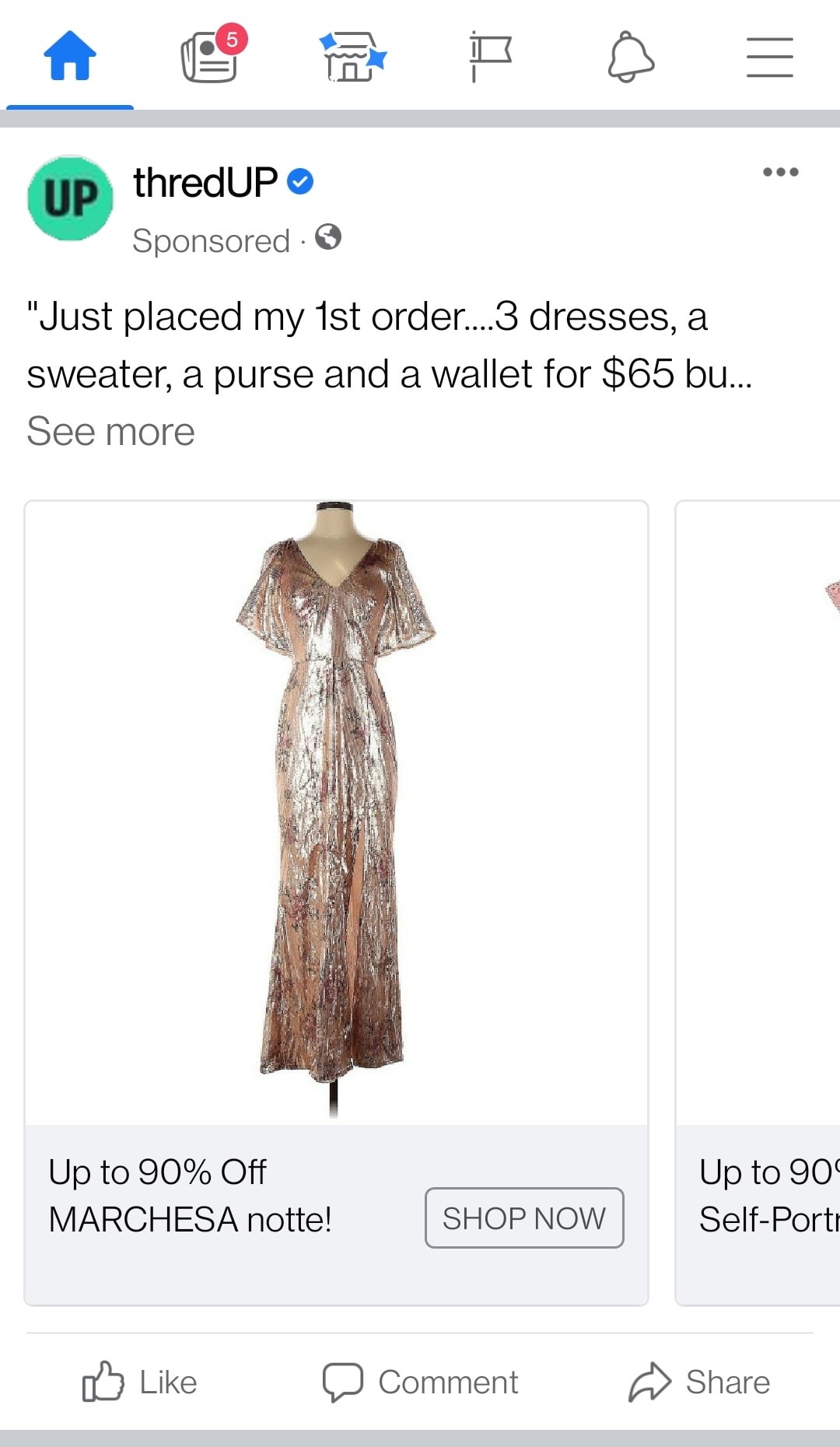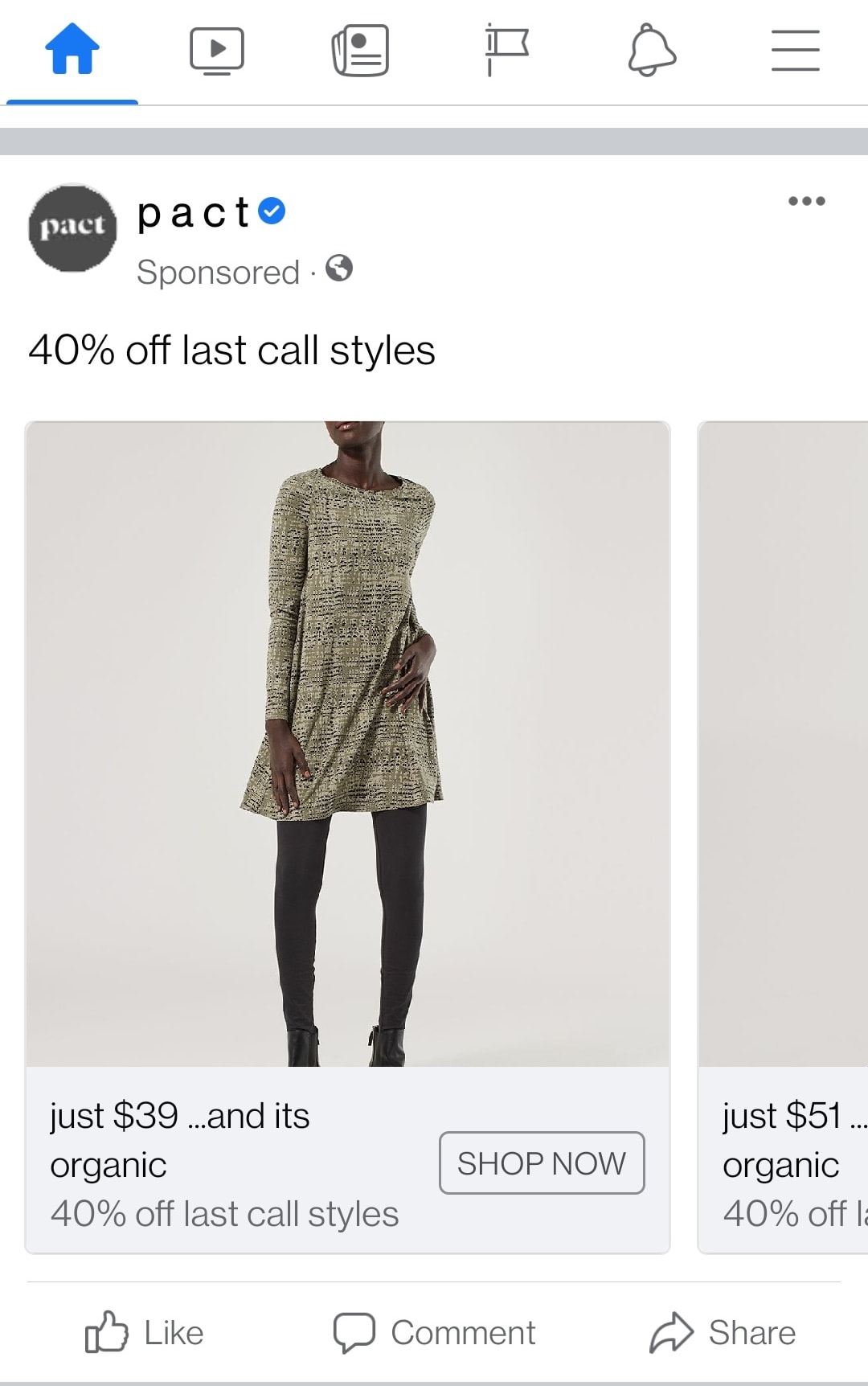 Carousel ads include a series of three to five images with their own link text and buttons. They work kind of like a mini-gallery of link ads.
Advertisers mainly use carousel ads to show off a series of products or look at different features and benefits in detail. These ads also work with Facebook's retargeting features to show users products they've browsed before.
Video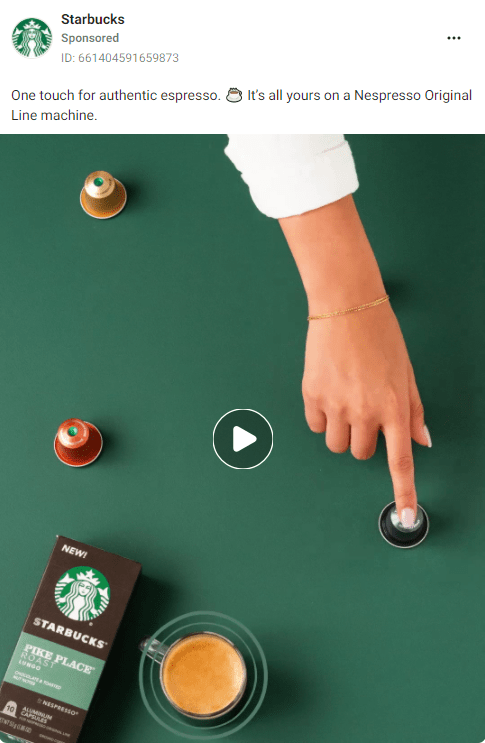 Facebook video ads use a video as the focus of their ad creative.
"Wait," you say, "can't Facebook link ads have videos? What makes them different from video ads?"
It's a subtle difference. While video link ads have a link below the video, regular video ads have the video only.
Video ads also have slightly different specs from link ads. They can last up to a max of 120 minutes and include non-truncated text up to 90 characters.
This ad format can help you show your product in action or engage viewers with motion.
Collection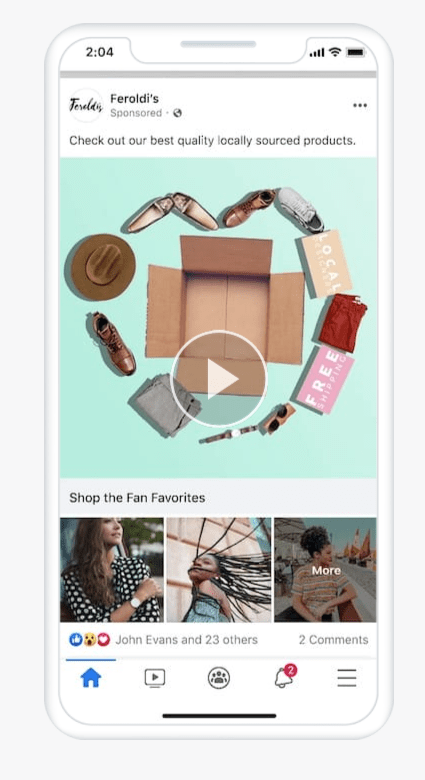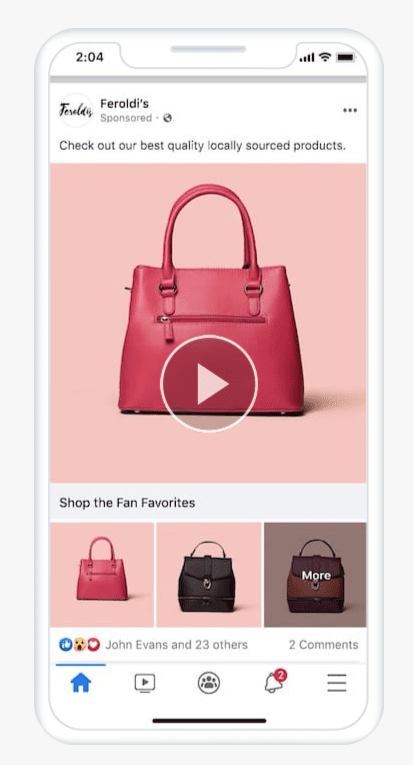 Facebook's mobile-only collection ad format includes one primary image or video and three to five more images below it. When a viewer clicks on these ads, they go to a Facebook Instant Experience full-page ad.
Collection ads work well for showing a curated collection of products or features. Plus, they have a better chance of converting in-app since the user doesn't leave Facebook.
Slideshow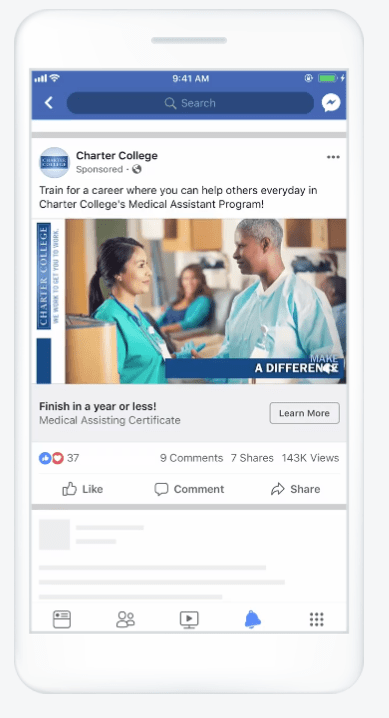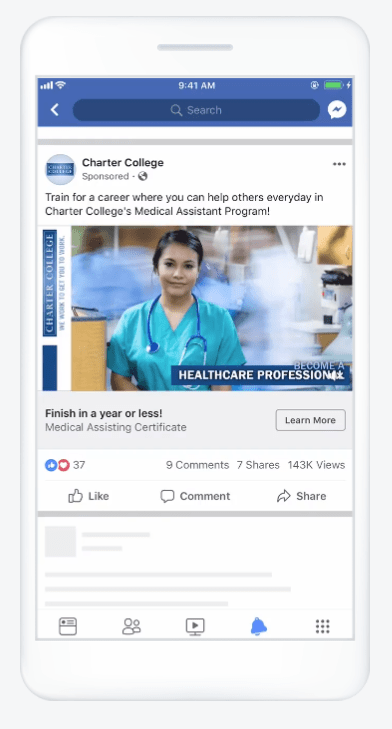 Slideshow ads show a series of images in a video that can include music and text. The advertiser creates the slideshow in-app using stock images, music, and editing tools.
If you don't have the budget for a video ad or video link ad, a slideshow ad will do the trick. It'll engage the viewer through movement, and you won't have to shell out to produce a full video.
Set Up Your Facebook Link Ad for Success
Your Facebook ad's copy and images go a long way in its success, but so does a strategic approach. Follow the example of the best Facebook ads out there and choose an ad objective and audience based on your broader marketing goals. Once you have a good grasp of Facebook ads, try testing multiple variants to see what copy, visuals, and CTAs work best.
The landing page your Facebook ad leads to should also follow best practices to take your visitors to conversion. Fortunately, Unbounce's Conversion Intelligence Platform will handle the hard work for you.