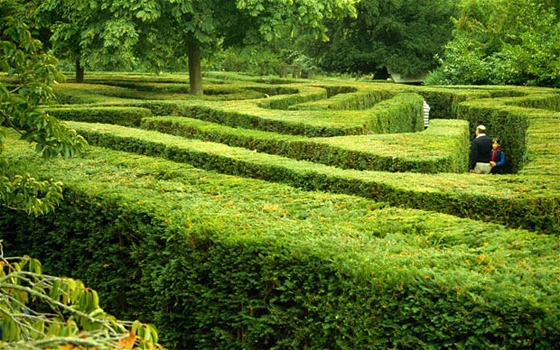 It's an understatement to say that January 2013 was a big month for the world of social. Virtually all the major networks surprised us with major news. Facebook announced its Graph Search product, Twitter released an embedded videos feature called Vine, and social Q&A Quora decided that they were ready to release a blogging platform (finally).
We thought about putting together a guide on the changes. Then we realized — why reinvent the wheel? There's so much awesome writing out there that we'd rather share in true roundup style.
So here they are — January and February's best in social media. Comprehensive analyses and perspectives, sliced and diced by every opinion imaginable. As you read, remember to join the conversation in the comments section below.
Twitter's Vine: They Redefined Online Communication — Again
Vine is Twitter's new mobile service that lets you capture and share looping videos that are six seconds or less. Rather than provide a verbose breakdown, Twitter put together a collection of some of their favorite videos. If you're skeptical about Vine's value, make sure to check out this post. Mind = blown.
With video capability comes a flurry of (awkward) hiccups. Here's why Twitter ended up setting age restrictions on its app. Sociology & data privacy nerds will love this.
Twitter single-handedly redefined the meaning of communication online. It's amazing how power-packed a six second clip can be — for publishers, retailers, and people alike. Could Vine re-position Twitter as atop video sharing site?
Alright, so Vine is awesome. So what? As with all things social, how can marketers best leverage it? Twitter Vine provides one of the coolest way to distribute user generated content. As you develop strategies, implement buttons, and build out your traffic acquisition flows, make sure to educate your users. Remember that Vine is still pretty new and that users aren't quite used to it.
Vine's core value proposition is that it inspires creativity. How much depth can you capture in just a few seconds? It's that question that will keep users perpetually entertained and engaged. Oh, and Vine also has the potential to be really, really funny. Did somebody say bloopers? It kind of makes us think that the animated GIFs we know and love are making a comeback.
Out of nowhere, video startups have found themselves facing a new mega-competitor (Twitter). Even facing potential threat, however, small startups agree that they want to see Vine succeed. Here's why.
If you thought Instagram rocked for fashion, make sure to check out Vine. Still images can't capture movement. Even the shortest videos can bring worlds of experience to life.
Looking for some cool Vine videos but don't have time to aimlessly search Twitter? No problem. Here are 5 cool aggregators to connect you to the videos you want to see.
For creative-types, Vine has amazing potential. As one example, Washington Post Book World fiction editor Ron Charles used Vine as a platform for short book reviews. If you're a fan of books, you'll love the creative examples in this post.
Here are some straightforward case studies from the folks at HubSpot. Examples to watch include Asos, Toyota, Malibu Rum, Dove, and a range of small businesses. Very cool, engaging visuals to get you inspired.
More cool examples from HubSpot from brands like Red Vines, Urban Outfitters, and others! These clips may be just six seconds long, but you could really watch them for hours.
Facebook: Is Graph Search Stalker Gold?
Props to Shruti Dhapola for giving Facebook's new feature this 'warm and fuzzy' nickname. This piece provides an op-ed account of Shruti's first few moments of the tool. From the get-go, she is concerned about privacy, realizing that social media policies are often complex and confusing. What's your stance?
Onboardly put together this guide for the startups out there. Yes, we know that Facebook Graph Search launched. But what comes next? As Onboardly eloquently points out, Facebook is repurposing its already-available data to be more actionable. So make sure that your brand data is just that — crafted with customer acquisition in mind.
Still don't know what Graph Search is? There's no shame in admitting that fact — especially if you're (ahem) super busy running your business. For a step-by-step breakdown of your basic who, what, where, why, and how, read this piece.
CNN's Heather Kelly points out that Facebook Graph Search is still incomplete. That's probably true because after all, the platform is still very much in beta. Kelly goes as far as to call the name of the tool 'awkward.' What do you think? Is her account harsh, funny, beautifully real — or just the right mixture of all three?
We know what Graph Search means for Facebook, and we kind of have an idea of what it means for the future of social. But how does all of that translate into what the product means for you personally? Here, you'll find a video complemented by a detailed article to walk you through Graph Search's value proposition, functionality, and privacy implications.
If it's privacy you're concerned about, there are clear-cut steps that you can take to keep your self-image embarrassment-free. You need to literally cleanse the pages and groups that you intentionally or unintentionally liked. Yes, that means it's time to dislike that 'Big Titties' page you thought was hilarious when you were 17. Oh well.
This piece looks at the sociological side of online privacy — eloquently pointing out that the days of dark corners are over. What's surprising, however, is that some philosophy professors are making the argument that it's actually not helpful to talk about privacy — an incredibly vague topic in today's digital world. Where exactly should the lines be drawn?
Okay, so how much damage can this 'feature' actually do? If you're looking for a good answer to that question, check out Tom Scott's Tumblr — a chronicle of actual Facebook Graph searches. Among the gems on this list — 'Married people who like prostitutes.'
The headline of this TechCrunch piece pretty much summarizes the main point. The fact is that this platform isn't quite optimized for mobile. Graph Search queries are designed to be written out as sentences — which can be kind of clunky on your phone.
If it's a step-by-step tutorial that you'd like, then this post is a definite must-read. Here's how to find out which of your single friends like soccer. This writer is definitely an enthusiastic optimist about the platform — and he totally deserves a high-five for it.
Facebook Graph Search is a great tool for researching fans, finding advertising opportunities, promoting location-based businesses, and competitive insights. The downsides? Facebook search rankings that are heavily dependent on page activity and information accuracy.
This is a debate that is central to today's biggest data challenges. Quality or quantity? Obviously Facebook needs to start somewhere, so make sure to jump into this read with a grain of salt. But the overarching argument is one that merits heavy consideration. Do you think that Facebook Graph Search could become a comparable product to Google's robust platform?
The utility of Graph Search is, without a doubt, highly debated. And rightfully so — it's a product that is truly designed for a subjective experience. Not everybody is going to love it from the get-go. For journalists? It could be a pretty awesome tool for looking up sources. And natural networkers? They'll love it too. The people who hate looking in the mirror and easily freaked out by data? Eh, not so much — but that's totally cool too.
Quora's New Blogging Platform: Your Ultimate Audience
Did you know that some Quorans are able to generate over 1 million views a year? That's a lot of zeroes (and value!) Here's TechCrunch's take on the Q&A engine's big move.
That's the question you're probably thinking. Quora is definitely a time sink, but for the right brand, the opportunity is massive. At the moment, Quora doesn't allow brands to create profiles, but brands are gaining exposure by answering questions. Quora is definitely a platform that should be on your radar.
(Blushes) Yes, says this marketer. We can't decide if we want to swoon, give someone a high five, or just jump up and down with pure joy. What's awesome about this new product is that it feels organic and still maintains its quality control standards with up/down voting.
What's interesting about Quora is that 25% of its traffic comes from mobile devices. That's why they're trying to make it super easy for writers to share long-form responses to questions. This could be a great way to make your morning commute more productive (well, if you aren't driving). Why not use the time to build an audience?
Having raised $50 million in funding, it is unclear whether Quora has a business model in sight. No matter what though, blogs are essential to that long-term goal, whatever it will be. The new platform will allow users to build more robust followings. But will it dilute the core value of Quora that stands strong today?
Quora brings power to the community, which means that it's an especially powerful platform for small business owners and other professionals who may not have robust marketing budgets. Just make sure to follow Quora's etiquette — in other words, don't be spammy or salesy.
---