It's a wrap!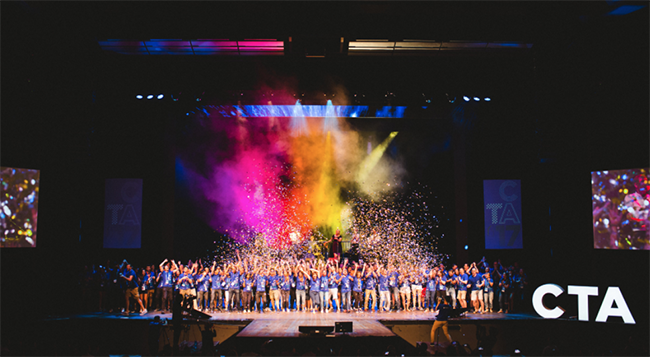 Unbounce just hosted its 4th annual Call to Action Conference, with 1,200+ of the brightest marketers from brands like MEC, Adobe and Vimeo in attendance. On stage, our roster of marketing experts (Rand Fishkin, Mitch Joel, Mari Smith and Scott Stratten to name-drop a few) shared marketing predictions and loads of actionable advice.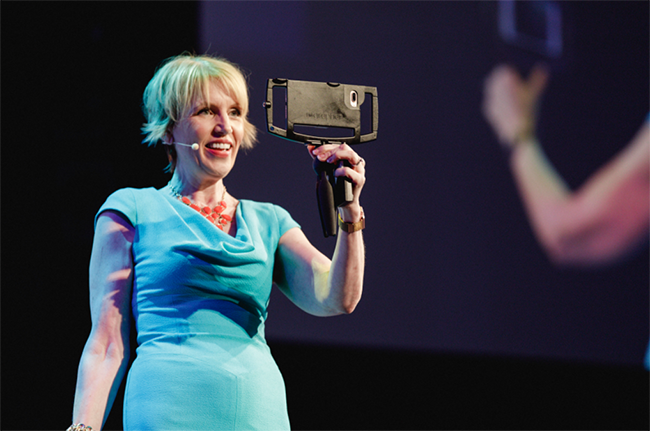 During her presentation,
Mari Smith
went live on Facebook to say "hi" to her followers.
And then there were the workshops, after parties, after-after parties, pub crawls, food tours and a live band to top it all off.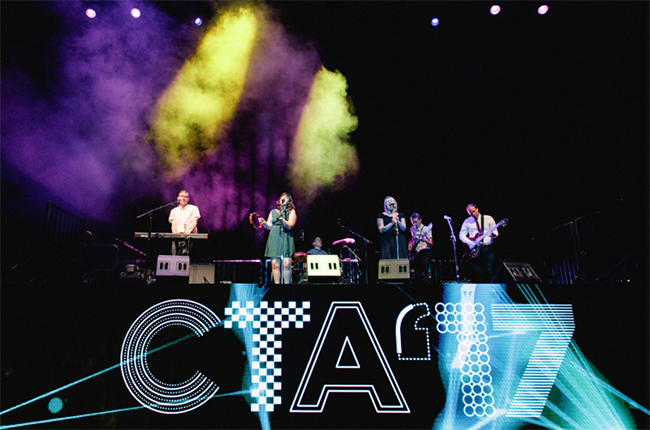 If you're feeling like you missed out (or you were there and wanna relive every moment), you can access all the slides, notes and recordings over here: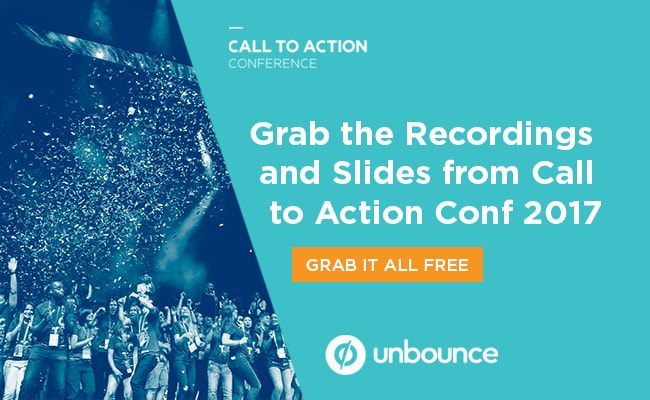 On my flight back to Montreal, in a bit of a post-conference daze, I reflected on the event and realized that many of the talks touched on a theme I think is more important than ever in marketing: empathy.
I thought this message was especially timely alongside discussions of marketers using tools like AI and Machine Learning to gain unprecedented access to data. That is – this tech may make us better at our jobs, but not without a cost.
Too much of a reliance on analytics and data can be dangerous if you lose sight of the people who interact with your marketing and drive your business. Blindly altering your strategy because of what the numbers say can strip your marketing of its voice, of what makes it unique.
This is why empathy must take a front seat in all the work you do as a marketer. I thought Mitch Joel put it beautifully in his talk:
Think about making an impression over impressions.
Below I've rounded up a few talks that really drive this point home. If you like these ones, be sure to check out all the recordings.
Joel Klettke: Read your customers' minds
Joel Klettke of Business Casual Copywriting accused marketers of writing dry copy in his talk, Read Your Customers' Minds.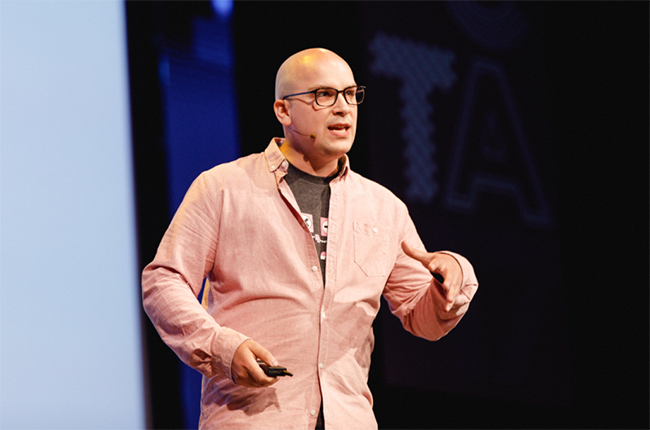 Can you guess his explanation for bland copy? A lack of empathy. In his words:
We get stuck behind our screens and start writing about synergies and features and things people don't actually care about.
His talk dove into how marketers can "read their customers' minds" and steal their words instead of pulling copy out of thin air.
He shared frameworks for learning your customers' pain points and anxieties and transforming them into more compelling copy that will actually resonate with them.
Andy Crestodina: Content optimized for social is filled with people
Andy Crestodina is the co-founder of digital agency Orbit Media and one of the most personable marketers you will ever meet. In many of his talks, he underlines the importance of cultivating genuine relationships in marketing: with your customers, prospects, peers and literally everyone you encounter online.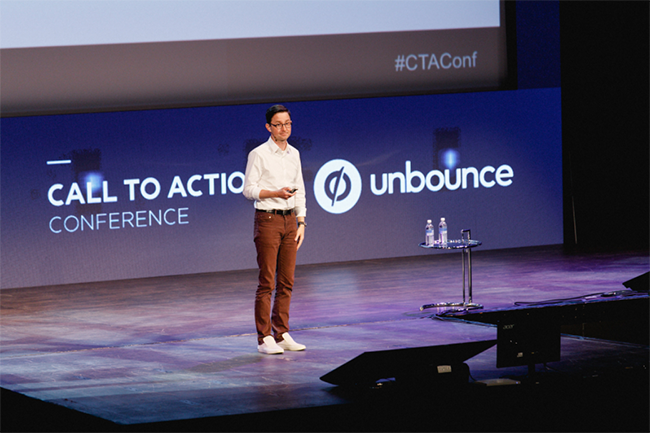 His talk at CTAConf, Super Advanced Content Marketing, was no exception. He rapid-fire shared eight pretty advanced content marketing tips pulled straight from his own arsenal.
Here's one of them (spoiler: it relates to empathy):
Never publish an article without a quote from an influencer. Reach out to people, build relationships, and soon you'll have a built-in network of influencers. When it comes time to publish, they'll happily share with their audience.
Claire Suellentrop: Drop personas and think jobs to be done instead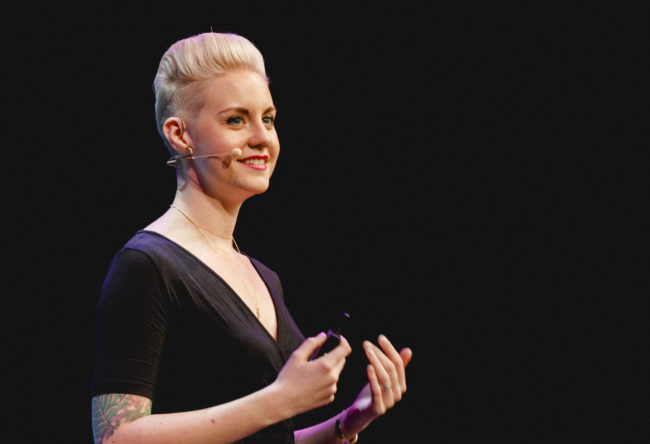 Founder of Love Your Customers, Claire Suellentrop spends her days helping brands discover what's really going on in people's heads. And, based on her incredible talk, she's an advocate for doing away with the classic persona.
As Claire shared, personas only uncover characteristics, but don't reveal true motivations behind a purchase.
For example, why does Melanie, a marketer in her late 20s with five years' experience in SaaS purchase a grey backpack from Everlane? A persona alone won't ever really tell you. So the marketer at Everlane must empathize and gather research on the jobs Melanie's hiring the backpack to help her do.
Spoiler: turns out Melanie needed a functional yet stylish looking backpack to take her from work to networking events after work. Just imagine how specific your marketing can get once you know the precise job your product has been hired to do.
Wil Reynolds: People aren't keywords
Wil Reynolds of digital agency Seer Interactive is on a mission to "help people find stuff on the internet." In his talk Breaking the Silo Between CRO and SEO To Make BIG Wins, he set out to help CTAConf attendees do the same.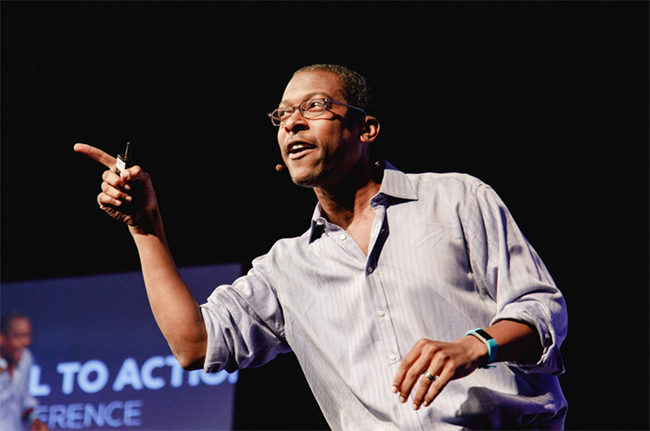 Wil warned of the danger of losing touch of the "human element" when doing SEO. As he explained, blindly optimizing for keywords often results in landing pages that lack empathy: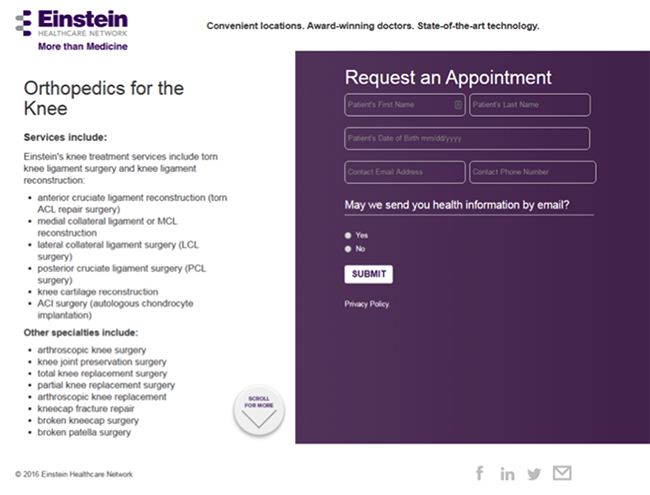 He contrasted the above example with that of a competitor (below), who is doing a good job of actually understanding people's motivations for getting knee surgery.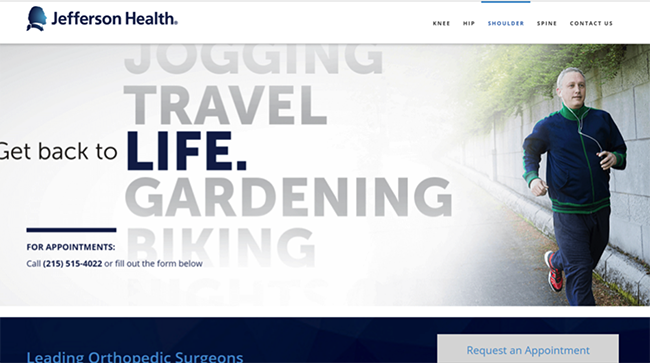 As Wil explained, people don't get knee surgery because they like it or because of medical keywords peppered thorughout a landing page. They get knee surgery so they can get back to the activities they love (which were completely missing on landing page one).
Image source.
Wil advocated for pushing past keyword research and actually talking to people to truly find out the motivations behind their purchasing decisions. In other words:
Being empathetic gets you better results
Many of the talks at Call to Action Conference 2017 indicated that being a good marketer really just comes down to caring about the people you're speaking to — genuinely getting to know them, their anxieties and their frustrations.
The best part? When you really listen to your prospects, you're uniquely equipped to deliver exactly what they need at exactly the right moment. And that's good for business.
Rand Fiskin touched on this in his talk Why We Can't Do SEO without CRO when he explained that solving the user's query needs to be every SEO's priority.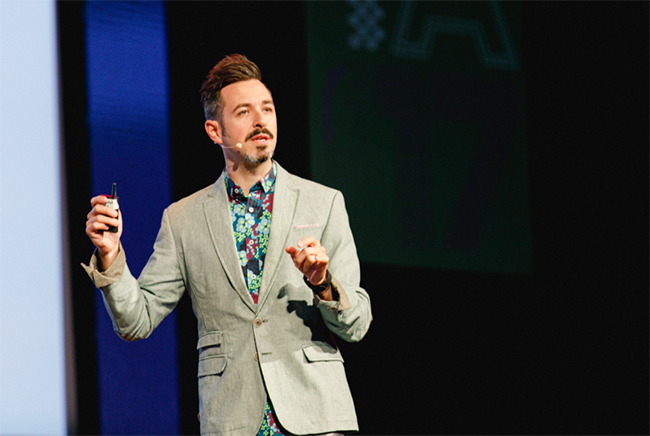 This slide from Rand's deck beautifully sums up how being a more empathetic marketer is mutually beneficial: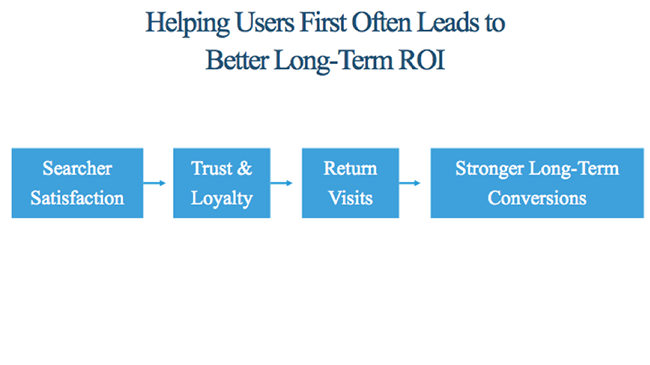 Kind of beautiful, isn't it? 💖
Had another favorite talk or looking for a specific slide you loved? Go check out the recap site.
Want to attend CTAConf 2018?
For a limited time, get 10% off the 2 for 1 rate (just $269.10 a ticket)! Enter the code BLOG2FOR1TREAT
here
.