Move over Don Draper, the modern day agency marketer needs to be more of a Renaissance (wo)man.
Sure, they need to be creative enough to craft a compelling pitch.
But they also need to be data-driven. They need to be well versed in analytics and the latest MarTech trends. And when budgets get tight, agency marketers need to be able to convince their clients to not cut out conversion rate optimization.
Few people know this better than Mitch Joel, president of Mirum, a global digital marketing agency operating in 20 different countries. Mitch is a best-selling business author, international speaker and agency thought leader. But he's also a full-stack marketer who has been doing display advertising for longer than Google itself.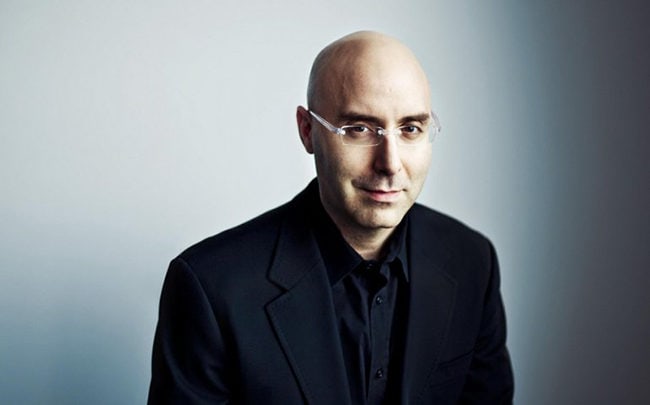 Mitch Joel, president of global digital agency Mirum and author of
Six Pixels of Separation
and
CTRL ALT Delete.
Image source
.
Since Mitch entered the digital marketing world, a helluvalot has changed — and not just in agencyland. As technology evolves, so too are consumers and the way they interact with our brands. At the Call to Action Conference in June, Mitch's keynote, Algorhythm: How Technology Connects Consumers To Brands Like Never Before, will dive into how to future-proof your brand and embrace disruption to become a digital leader.
Interested in seeing our lineup of exceptional speakers at CTAConf 2018?
For a limited time, get 10% off the 2 for 1 rate (just $269.10 a ticket)! Enter the code BLOG2FOR1TREAT
here
.
Ugh, why can't it be June already?
To tide you over, here's a fascinating interview with Mitch from the Call to Action Podcast. Unbounce Director of Content Dan Levy sat down with Mitch to discuss:
How the agency world has evolved over the past 15 years.
Mitch's experience selling his independent agency to WPP, the largest advertising company in the world.
How everything from search results to PPC and even the talent you hire for your agency are all extensions of your brand.
Check out some highlights from the interview below. (This transcript has been edited for length. Listen to the full episode on iTunes.)
Dan Levy: You're known as a bestselling business author, speaker and agency thought leader, but you got your start in the online marketing trenches doing ad sales and even PPC marketing for a site called Mamma.com. Can you take us back to that time? What did the online marketing landscape look like and what did you learn from that experience?
Mitch Joel: Actually, yes, I did do that. But my start in digital came much earlier when I was publishing music magazines in the late 80s and early 90s. I actually was tangentially at the same time very engaged in digital media: first web browser, BBSs, stuff like that. And I actually put those magazines on the "internet" — like air quote internet — because back then, there wasn't even really an internet.
I remember one of the cover stories for my alternative, cool, fun publication was called, "The Net." The innovation at that time was hyperlinks. I literally was posting things on the internet from the magazine that couldn't have hyperlinks. You couldn't link from one page to the other. That really kept me on the trajectory where eventually I helped launch the sales channel of what at the time was one of the largest meta search engines on the internet. And again, it's hard to imagine a world before Google. But this was pre-Google. And so the meta search engine would basically grab search results from engines like Yahoo, AOL, Lycos, and create a meta — or a better — search result that we could actually aggregate faster.
My role back then was selling sponsorships on the homepage, it was selling banner advertising. And it was also very early days of selling — literally the first time of being able to take a search result and having a banner that's related to the search show up in the search result. And to tell you how early and nascent it was, I had to physically go into the code of the search engine to code the banner in. I don't recommend that in this day in age. Like I don't think anyone at Google is going into the master code to embed a search result. But that's how early the times were back then.
DL: Wow. What did you learn from that experience that you brought forth?
MJ: Well I learned to take chances. I can tell you that when they approached me about the opportunity, my first question was, "What's online advertising?" I mean, we are talking about a time when that first banner ad on HotWired — which became Wired — had just run.

The first banner ad, ever. Image source:
Wired
.
I didn't even know what it looked like, what it felt like, what it could be. I think my pedigree in selling traditional print ads and having a construct of what it means to run a media company is what pushed me there. So it was — to this day, it was a great move. And I'm so grateful, I still have a lot of friends in my life now who came from there. A lot of people who've become — who've ascended in this industry to run major, major web initiatives are people that I hired. People that I brought into the industry. So I have a lot of pride in that.
And I also learned that — again, when I think about it, I don't know why I took the job. All logic would dictate that at the time, I should not have taken that job. But I took the job and it wound up being great for me because it brought together what I was doing professionally on one side. And on the other side, it brought together my passion for digital. I often say that I was very early into many things. And when we started Mirum, which back then was Twist Image in 2000 (I joined in 2002). At that point in my career I said, even though I might be a little early in this space, I'm going to ride it out.
DL: Performance marketing and brand marketing are often seen as being on different sides of the digital marketing spectrum. Do you think that's true? Do you see those two disciplines as coming closer together in an age where Facebook has gone from a social media network to just another performance marketing channel?
MJ: I think you're right. The evolution — and by the way, Google structured themselves — for a long while, and they may still — around brand and performance. And that's common. Where I think the confusion comes from is that within real behavioral performance-based marketing, there are heavy and hefty lifting around brand and experience that we often dismiss because we think that performance is still about getting the right search word, getting them to the right page.
But actually if you step back from that, the meta message is that it has to be a very relevant and cohesive brand experience. And I was somebody who wasn't just buying generic brand keywords back in the day, to just keep that going. I actually believe that — a saying I've used since the early 2000s is that the first page of search results is a brand experience.
So there's that. That sort of dismisses the idea that performance is not about branding. And you're right — fast forwarding to today, a lot of my clients and a lot of people I meet when I do speaking events will say that social media is primarily a paid channel, because of what Facebook has done to throttle the content and have you pay against reach. Which I think by the way is a great model and clearly the market would agree with that idea.
But you can't have any results — whether you're paying for it or it's organic — unless it's a really good experience.
Whether or not that's through a search result, an email marketing initiative, a great landing page *hint hint wink wink* to you guys, or a good old piece of content. I really don't care. I'm actually agnostic to that.
DL: Where do performance channels like PPC and landing page optimization and conversion rate optimization come into the picture with the kinds of big brands that you work with? Are those things part of your offer? Do you factor them into how you pitch and bill clients?
MJ: Well it depends on whether someone's going full bore with us or not. Like any other agency, we work on specific campaigns, specific projects, longer initiatives and then full-on mandates. And even the full-on mandates have sort of splits and fits and starts.
The way we started our company, we only wanted to work with large national and multinational brands and we've stuck to that model for what's coming up onto 17 years. Because of that, being of startup size back in the early 2000s, most brands already had large media companies at play. And those media companies even back then were feeling very threatened by digital and would make those offerings.
So we would come in and grab pieces and parts of it and really focus on the behavioral side. Let us handle the drive to optimization, landing page, unique spaces, unique experience while the media companies were really checking boxes around "online video," "search," affiliate marketing" and stuff like that. So from my pedigree, I stand very firmly and aligned with what performance can do in terms of optimizations and moving things forward. I feel like I'm banging against the wall when everyone says, "Well we do that." I think people do do that, but they don't really do it.
I still really believe that a lot of the work we see is what I call "rearview mirror." You know, we did it, we're running these keywords to a landing page, and let's see how it did. Post. I believe, and I know that Mirum as an agency believes it, all of that optimization, all of that data, all of that opportunity is now in the passenger seat. When you do it well and you actually are optimizing and driving and creating unique experiences on landing pages and stuff like that, you've moved it from the rearview mirror to the passenger's seat and you can fix it and go so that there always is a positive result, not a result that says, "Oh, that campaign just didn't work." I can't believe we still use that language in business today!
DL: Right, as if a campaign or an experience is a success or a failure — only if it meets your hypothesis. And the learnings aren't a factor or don't have anything to do with it at all.
MJ: Right and it's frustrating for me because I feel like we often lose business or can't grab the business because there's a sentiment that we already have someone doing that work. But when you dig into what that work is, you see that there actually isn't a lot of that stuff that we're really talking about. They say they do that, it's on their decks, and it's on their site. But — and I don't know if it's a failure of the brand or a failure of the agency. I'm not sure where it happens. But there is a vast majority of very powerful brands really not doing enough.
DL: Do you think the problem is that optimization is seen as a discipline or a branch of marketing instead of just a mindset?
MJ: Yeah. One of my close friends is Bryan Eisenberg, who I really believe is one of the forefathers of this optimization space. He's written books about it, "Waiting For Your Cat to Bark?" and intent and scent and all that.
My relationship with Bryan is going on for close to 20 years at this point. And he would often say things like, "You know, here we are talking about all this stuff. And the first thing a brand will cut on a budget is the optimization. Hands down."
And it's mind-numbing and it's mind-blowing to both of us — and years later it still remains the same — because that's actually where you make money. And I don't know why brands, agencies don't get it. I don't get how they don't get it.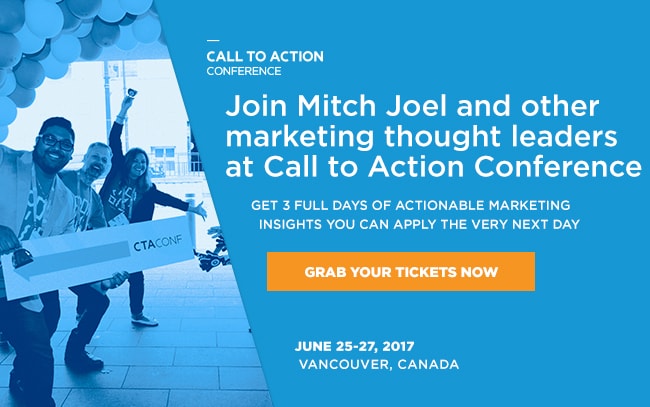 DL: Can you talk about the role content played in getting Twist on the map? I imagine that your book and your blog and your podcast were all part of ultimately attracting the attention of WPP and making that acquisition happen.
MJ: It's a yes and no story.
It's a yes story in the sense that it's very interesting when they're doing financial and product assessments to see an agency that has been so consistent for a decade. Creating the blog, the podcast, Six Pixels of Separation, that lead to 50-60 paid speaking events a year. That lead to two best selling books — and I'm not trying to toot my own horn, but represented by a major New York literary agent, onto a major — largest book publisher in the world, onto the global deal. And other things that come from media appearances and stuff like that.
DL: Yeah, I think that from my perspective, Twist Image and Mitch Joel were kind of one and the same.
MJ: Totally. And we built it that way. We always saw from day one, back in 2003ish, when we started the blog, that Twist Image (at the time — now Mirum) would be managing three brands:
that Mirum brand,
Six Pixels of Separation (which we sort of considered the sort of "content engine" — so blog, podcast, articles, speaking, books)
and then Mitch Joel, this media face. This warm, hopefully friendly and personable face to an agency, which again, now seems very obvious.
But if you go back 10+ years, nobody was really doing that. They didn't really have that. So the fact that we were sharing content, having conversations with people who just didn't have a voice before — you know, we were having hour-long conversations with business or marketing thought leaders. That you didn't get an hour with. You'd be lucky if you had one famous enough to get 10 minutes on Charlie Rose. Suddenly, someone is spending an hour with them, having a conversation like they would over a coffee, and publishing it to the world.
There were these assets there that were built over time, and again, I do know that when it came to the opportunity for us to be acquired, one of the metrics was the fact that there is revenue generation that comes out of the content engine. That doesn't just create media attention and a level of fame, whatever that might be. But that there actually was revenue behind this thing. And that was very surprising and shocking to them.
DL: Meaning what? It gets clients in the door?
MJ: I mean, yeah, think about it. You pitch for business development, you spend weeks, months pitching. And business development is a cost center. It costs every agency a lot of money to business develop. You don't win every pitch. It's a very small percentage. And you hope that the ones you win make up for all the money you spent. When you're offsetting that cost with speaking gigs, book deals, article writing and stuff like that, it's really interesting that you're creating this voice and building a platform and it actually is driving business, it's driving revenue — both in terms of client and raw revenue. We get dollars to speak and write books. It's not vanity.
It was always about creating equity in the brand, that would have one of two roles. That one day, we would be acquired. Or if we're never acquired, we're running this business in a way where all of the top players would want to acquire it. And there would be extreme value in the brand.
I like building businesses that build equity as they grow. And this channel of speaking, writing, etc — it wasn't a core component of what we were acquired for, but it was definitely on the list.
DL: It reminds me of the Rolling Stones model, where you're the front man, but ultimately, you share those profits evenly. I know they've credited that for their longevity as a band. It sounds like the same thing for the longevity of Twist, and now Mirum.
MJ: Yeah, and I try to not have it be ego-driven. I look at it like — my job, as a media entity, is to be extremely personable. And to know that I'm managing Mirum, Six Pixels and Mitch Joel. And I conduct myself accordingly. If you look me up on Facebook, there isn't a ton of personal stuff. There's a ton of personable stuff.
DL: If you had to give agencies who are looking to set themselves apart from the crowd and spur growth for both their clients and their own business one piece of advice, what would it be?
MJ: I really think it is much like a great book. A great book works not because the topic is unique. I feel like more often than not you're reading a topic that somebody else covered in one shape or form.
It's the voice. I don't see that much in terms of agencies having that unique voice. Do I think we achieved it? Partially. And I think it's because it's a journey — you're constantly changing it, moving it along. But if I were to go across — and we did this exercise when we were trying to figure out the branding for Mirum, Twist Image — I would jokingly tell people, "You could take the website of all our biggest competitors, take off the logos, throw them in the air, and whatever website they fall on, you'd still be pretty much right." The services, types of case studies, type of work we do. And still to this day, I think that story rings true.
The ones that stand out, though, are the ones that have a unique voice. It could be a unique individual — I'm thinking of people like Bob Greenberg at R/GA. It could just be a unique story to tell. So if you look at an agency like WK, the fact that they've been large and independent, the type of work that they've done it's like the voice of the agency is the work that they do. That type of thing is the only component of your business that you can have that is the defendable against a competitor. It's how you express yourself, tell your stories, the type of team members you bring in, the type of work that you do, the stories you tell in the marketplace, where you network, what you attend. That's the big one.
The secondary one is get involved in your industry. What  drove this business at Mirum was the fact that we got involved in places like Shop.org, the National Retail Federation, Canadian Marketing Association, Interactive Advertising — I could go on and on. And we didn't just join and become members. We got involved. In fact, we just had a conversation at lunch about an association that I'm super interested in. And the answer we all came to was: "Not unless we can get deeply involved." So, what you find out is that by giving (because you love this industry and you want it to be better), you do wind up in some way receiving. We don't get involved to get results. By getting involved and being active, it just happens.
DL: Well Mitch, it's always a real treat to talk shop with you. Thank you so much for taking the time.
MJ: My pleasure! Thanks for having me.
This transcript has been edited for length. Listen to more interviews with digital marketing experts on iTunes.