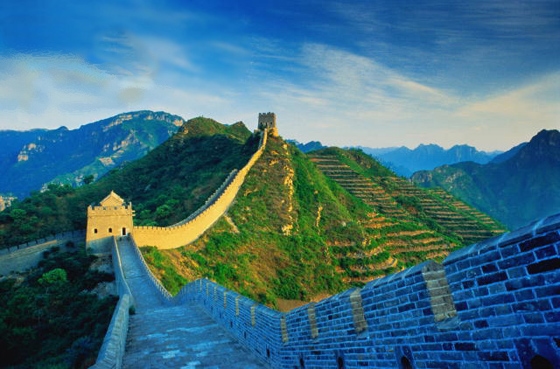 Don't let your content marketing hit a wall (Image source: great-wall-of-china.org)
Don't look now, but content marketing has hit a wall. In the past month alone, experts at Marketing Profs, Interacter, and Forrester have questioned the legitimacy of what was once an online marketing and engagement cornerstone.
But on what grounds?
While the recent backlash against content marketing was to be expected (name one buzz worthy tactic that hasn't met with criticism), I think the blame rests more on those executing content marketing campaigns, than on the tactic itself. You see, publishing a single whitepaper or shooting a Harlem Shake video isn't content marketing. That's mindless marketing, or content without a conscience.
While some 86% of marketers use content marketing as part of their outreach strategy (this according to the Content Marketing Institute's Content Marketing: 2013 Benchmarks, Budgets, and Trends report), the reality is that most are doing it wrong. Instead of focusing on content that builds brand sentiment, 79% of B2B marketers are wasting their efforts producing and sharing works that are designed primarily to increase brand awareness.
And herein lies the problem.
Brand Awareness & The Sales Funnel
Brand awareness is a marketing concept that measures consumers' knowledge of a company, the products they offer and/or the services they provide. As such, content that builds brand awareness is mainly focused on getting the word out about your brand. Which is good, but not great.
When it comes to generating sales and converting potential customers into paying customers, creating awareness is just the tip of the iceberg (or, better yet, the top of the sales funnel). Catching a customer's eye with a clever video or a cheeky tweet is just the beginning of the content marketing process. In order to lead this customer further down the sales funnel you need to have a content development and marketing strategy that builds what we here at Inklyo like to call I.E.C. – Increased Interest, Engaged Evaluation, and Continued Commitment. Only then will you start to see a return on your content marketing investment through an increase in sales and referrals.
In a world that's crazy for content, cute cat GIFs will only get you so far. Content that resonates and builds brand sentiment requires a renewed focus and commitment to strategic marketing approaches that scale and optimize the right message on the right channel at the right time.
What Gets Measured Gets Done
If you want your content to survive in a crowded marketplace it needs to have value. What's more, that value needs to be measurable. After all, when you take the time to track, measure, and report on your work, you have a much greater chance of accomplishing your goals. Designed to measure brand sentiment, metrics like reach and "sharability," will enable you to better understand how people react when they view your content. Obviously, the best reactions are ones that lead to a conversion; now, by putting the proper metrics in place as part of your content marketing strategy, you'll have the ability to quickly and easily identify the types of content that contributed to these sales.
Content KPIs worth tracking
While traditional measurements, like website "hits" and page views, can be helpful they aren't necessarily the most effective way to gauge the usefulness and overall impact of your content. When it comes to measuring the weight of your content it pays to monitor the following metrics closely:
Reach
Reach refers to the capacity or range of something. In the newspaper and magazine industry, reach is measured through circulation numbers. In the case of online content, reach is the number of people who have come in contact with your published and shared content. When you measure your content's reach, it helps you to understand both the impact of your content marketing campaigns as well as what sort of information interests your audience.
When tracking reach, make sure you take the time to clearly define your measurables. This means tracking your content for a set period of time as well as making note of the types of devices used to consume and share your content. This will help you better understand where you should allocate your marketing funds, and whether or not you need to spend more time creating and optimizing your content for mobile or tablet viewing.
User Engagement
The quickest way to tell if your content is falling on deaf ears is to monitor the bounce rate of content published to your website. If your content doesn't resonate with a reader, chances are they'll leave your site soon after entering it. Marketers should also monitor the time users spend consuming your content. If the average user spends just 10 seconds on your latest resource article, chances are they aren't really reading it, nor are they likely to be sharing it. Pay close attention to these metrics in order to create content that connects with your audience.
Sharability
What happens to your content once you publish it to your website or social networks? Is it receiving tons of Retweets, Diggs, or Likes? Metrics that measure the sharability of your content will help influence future campaigns and ultimately improve your sales funnel.
Different Strokes For Different Folks
Clearly, content marketing is a long game. As such, it pays to be strategic and produce content that's intended to impact your audience in a variety of different ways. Take cornerstone content, for example. This type of content is designed specifically to explain the basic foundations of a topic. Informational and educational, cornerstone content isn't going to rake in the sales. But that's not to say these types of posts aren't important to your long game.
Cornerstone content and foundational articles will draw new readers to your website and can help establish your company as a thought leader in your field. Through metrics, you'll be able to observe and track how people use this information – do they share it on social networks, or email it to a friend? Does the topic inspire them to click through to other areas of your site in search of similar information? This data can then be taken into consideration when planning out further content projects.
While cornerstone content will help build your website's authority, posts that focus on trends and current events (commonly referred to as "newsjacked" content) will help keep your brand relevant and top-of-mind. Both of these content types can be strategically used to market a soft sell. The key is to make sure that the real value present for your readers doesn't hinge on your pitch.
Content Marketing Done Right
If you want to hit a homerun with your content marketing campaign the first thing you need to do is connect. The following are two very different marketing initiatives driven by content with a conscience:
1) Hasbro's New Monopoly Game Piece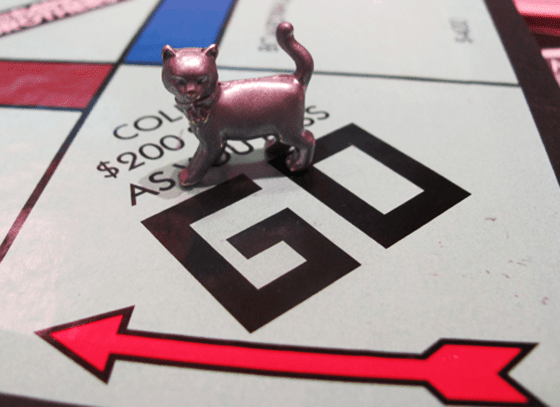 The internet has spoken: In with the cat, out with the iron
When it comes to a well-thought-out campaign, this one was (quite literally) the cat's meow. The campaign, which invited Internet users to vote out an old token and replace it with a new one, created excitement, got fans involved and rekindled nostalgia for a game people probably hadn't thought of in years. Even better, the company took the proper steps to capitalize on the excitement, releasing a limited edition of the game.
The social-media buzz created by the Save Your Token Campaign didn't just attracted customers though; it also caught the eye of numerous companies that pushed to protect specific tokens that reflected their products. For example, garden tool manufacturer Ames True Temper Inc. of Camp Hill, Penn., spoke out in favor of the wheelbarrow, creating a series of online videos that support the tool. Online shoe retailer Zappos also campaigned to save the shoe, creating a wave of online interest.
Hasbro's Save Your Token Campaign took time, effort, and tons of content collaboration and planning. From Facebook posts and website content, to press releases and landing page promotion, Hasbro understood that the only way this contest would work would be to create content that connected with their audience on an emotional level. (Even if that connection had gone somewhat dormant with time.)
When planning your content strategy, take a page from the Hasbro playbook and let your fans drive the buzz. Inviting fan input and promoting user-generated content serves a dual purpose. Firstly, it lets fans weigh-in on the decision and product and secondly, it helps increase the natural spread of brand awareness and sentiment.
What's more, never underestimate the power of co-marketing with another brand. Hasbro happily let savvy brand marketers at Zappos and Ames True Temper Inc. jump on their marketing bandwagon in order to spread their content further and increase their reach.
2) Joey Roth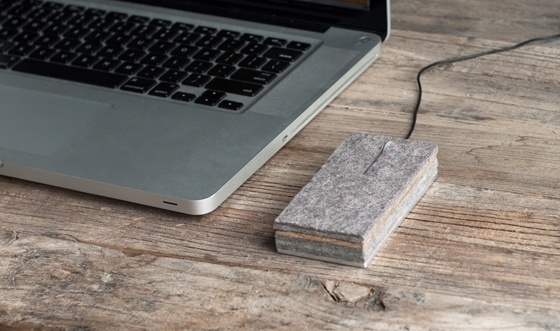 A felt mouse – that's pretty nifty
Chances are good you don't know who Joey Roth is. However, that's not to say he isn't a masterful marketer. Joey is a designer and creator known for his handmade, self-watering plant pots, his stunning ceramic stereo speakers, not to mention his lovely felt mouse.
Unlike Hasbro, Joey doesn't have a following of tens of thousands of people. But he doesn't need one. Joey produces content and products that are intended for a very niche audience. And he knows it. Joey uses Tumblr, Facebook, and Twitter to share his unique content to his loyal following. And since he's proven himself to be a talented artist, his tribe makes sure to share his unique gifts with others who might be interested. Joey is conscious of his content and makes sure to create products and promotional materials that improve his brand sentiment – his customers help to build brand awareness.
You can't be everything to everyone – so why try? When building your content marketing campaign remember to take the time to clearly define your target audience. Focus in on a niche market and develop/curate content that speaks directly to them. Over time, if your product and content are of the highest quality, your customers will naturally find you.
---
The moral of the story? Don't be too quick to kick content marketing to the curb. A holistic approach that includes proper tracking and a clearly defined strategy won't just attract more customers, it will ultimately help drive sales and solidify your brand as a knowledge leader.
So, before your office decides to publish a series of HADOKEN-ing photos, stop and consider your overall marketing strategy. While memes are fun and timely, they only impact the top of your sales funnel. Devote more time and effort to the creation of content with a conscience in order to make the most of your marketing dollars.
---