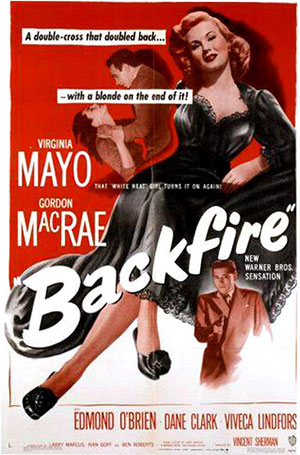 We've all been there…
Devoured tons of articles about tried-and-true ways to optimize your landing pages. Bookmarked case studies outlining how adding testimonials to a page will boost conversions by X percent or how adding a certain trust seal increased revenue of so and so website.
It seemed so easy. But when you went ahead and A/B tested it on your website, poof! The magic was gone. The results were depressing. And you had no clue what went wrong.
In cases like this, remember – negative test result doesn't always mean your hypothesis is wrong. Sometimes the way you implement your test idea can be the reason why it didn't work.
The three conversion tactics outlined below have tremendous potential to improve your conversion rates. But poor execution can make them conversion killers. Read on to find out how to do them right.
1. When Trust Seals Are Not So Trustworthy
Many marketers use trust seals (third-party badges that signify high security standards) on their landing pages to reassure users that any information they share is completely safe.
Many case studies have shown that adding trust seals can boost conversions – since people are more likely to fill out forms if they're not worried about information harvesting.
But there are cases when these seals have been known to actually reduce conversions. Here's how to avoid that happening to you:
Make sure you're using trust seals that people recognize.

Baymard Institute conducted a study in 2013 on the perceived security of various trust seals in the market and saw the following results:

Avoid using too many trust seals at once. This can add a sense of anxiety and might hurt your conversions.
Be careful where you place them. In one A/B test featured on Which Test Won, removing a TRUSTe seal from a lead gen form increased sign-ups by 12.6%. Since trust seals are often associated with payment, including the TRUSTe seal near the lead gen form gave people an impression of a paid gig, which hurt conversions. Instead, consider saving the seal for the payment stage.

Place the seal in a high-visibility spot. When Petco.com added the McAfee security logo to the footer on their website, conversions increased by 1.76%. But when the same logo was added to the top left spot in the header, their conversions shot up by 8.83%.
Want to be 100% sure that your trust seals are actually doing what they should? Run an AB test. There's no way out of this.
2. When Testimonials Turn On You
Testimonials are one of the most powerful forms of social proof. But testimonials that don't include pictures or credentials are like dead plants on a deserted property. They only make its despicable condition more apparent.
Here's your checklist for getting the most out of your testimonials:
Include the full name, title and a photo of the person featured in the testimonial

Include testimonials that address specific concerns. This will help reduce the anxiety of your potential customers and inspire them to take action. For example, here's a great testimonial we recently received from one of our clients:

"What if initial set-up is complicated?"

"Maybe I should try some other testing platforms before committing"

These are some common concerns our potential customers have and Roger's testimonial reassures them that he had the same ones and does not regret his decision.

It's great if you can score testimonials from prominent personalities in your industry. But if you're not there yet, feature testimonials from people your ideal customer could identify with. If you're selling underwater headphones, for example, you'll have a better chance of converting if you feature a swimmer in your testimonial than a college student.
Don't include only positive testimonials. This is especially true for e-commerce sites that don't want visitors to leave their landing page to do independent research. If they trust that you've included a variety of views on your landing page, they won't go elsewhere to seek another point of view.
Add a third-party customer review widget to make your testimonials more believable. When Express Watches included a Trust Pilot review widget on their product pages, their sales increased by 58.29%
Use video testimonials, if possible. People connect with video. You can see how Matthew Denos of weightlosstriumph.com has added video testimonials for a weight loss food delivery service on his website.

The video testimonial on Groove HQ's homepage is interesting in the way that it combines how their product works with their testimonial.
For a deeper dive into how customer reviews and testimonials impact conversion rates, check out these two data-packed posts:
3. When Coupon Codes Reduce Sales
You know that little coupon box that marketers often add to the checkout process? You might think it will increase customer satisfaction and make them buy more from you in future. But it might do the opposite if you are not careful.
Think about it – a customer has added items to her cart, is proceeding with the checkout, and then a blank box stares at her asking if she has a coupon code to redeem. Those who have it will redeem and happily move to the next step. But what if she doesn't have a coupon?
Chances are, some of them will try finding one on Google. And guess what? Maybe they find a better coupon deal for some other site, or maybe they got distracted and forget about their cart. There – you lost a sale.
Want to implement the coupon code box the right way? Do it like MakeMyTrip.com: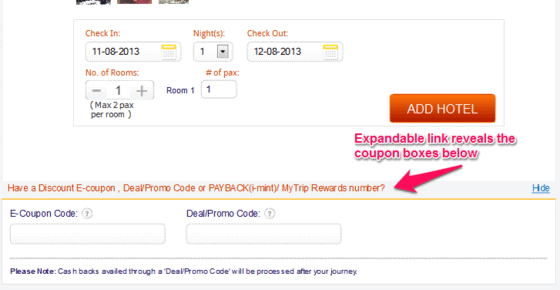 Add an expandable link to redeem the coupon instead of a blank box. Most likely, those who have the coupon will click it, and those don't will ignore it and proceed to the next step:
Another valuable add-on is to generate a coupon code for those who don't have one but clicked the link. The catch here is to mention that the coupon code will be emailed to them for their next purchase as soon as they complete their transaction. Howzat?
Of course, these are just some lessons I've learnt from experience. But nothing can be a substitute for testing. Be sure to test these ideas before implementing them on your landing page.
Don't Be Shy
Have you made any of these mistakes? Do you know any other conversion tips that might backfire if they're not implemented properly? Share your stories in the comments!
---