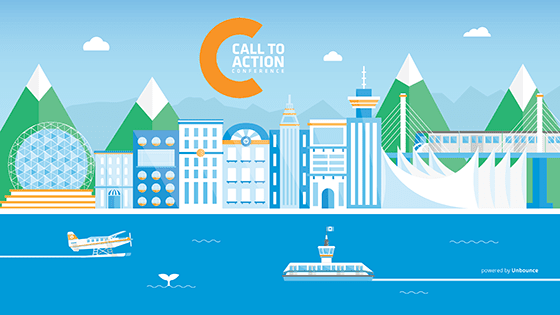 Download your CTAConf wallpaper for mobile and desktop
here
.
When we first announced our Call To Action Conference, we asked our all-star lineup of speakers to share their thoughts on why every marketer should care about conversion – and how they've applied the insights they've gleaned from testing to the rest of their marketing mix.
Now that we're on the same page about why conversion rate optimization is worth your while, we thought we'd dive into what experts are doing to optimize their campaigns with data-driven insight. We "sat down" virtually with thought leaders from our community to hear their two cents on being successful at CRO, based on their own experiences and the lessons they've learned.
Get ready to soak in some conversion wisdom.
Kristen Craft (Wistia) – Successful marketers take calculated risks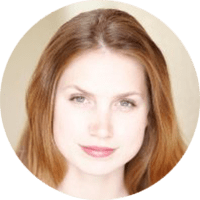 Kristen Craft is the Director of Partnerships at Wistia, where she helps people use video marketing more effectively. In fact, you may have seen her before on an unwebinar about increasing landing page conversions with video.
If you're familiar with Wistia and their marketing efforts, you know they push the envelope when it comes to creativity, but what you may not know is that this creativity stems from their data-driven conversion approach. Here's what Kristen had to say:
"It's a bit counterintuitive but we've found that taking a data-driven approach helps us unlock more creativity across all of our marketing efforts. We are able to take lots more risks because we are consistently measuring outcomes."
Kristen explained the advantages of taking calculated risks in your conversion marketing:
"We are comfortable trying out new messaging, a new design or a new video because we have data to help guide us in the evaluation of each idea. Instead of debating the new design internally for weeks, we can put it on our site and measure how it performs.

Often the data end up confirming our instincts, which is great. However, pretty frequently the outcomes totally surprise us and we can celebrate learning something new about our audience."
David Booth (Cardinal Path) – Successful marketers are strategic about how they handle data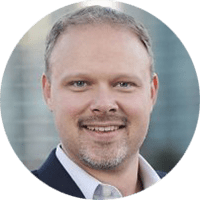 David Booth is the definition of a renaissance man when it comes to web analytics, statistical analysis, testing and search marketing. Founding Partner and Principal Consultant at Cardinal Path, he is also an author, instructor and public speaker.
When we "sat" down to chat with him about what makes marketers successful at conversion rate optimization, he shared the top three reasons organizations succeed at CRO (in his experience):
1. They get the data right
"Data is the life-blood of business and data-driven decision-making can lead to tremendous success. The question is: Are your decisions based on reliable data? How can you be sure the data integrity that will impact major business decisions and affect the business?

The tools available to today's marketers are sophisticated and complex. They can collect and report amazing data, but only if you've instrumented them correctly. If you're hearing "but I don't really trust the data" as you walk your halls, you've got work to do in this area!"
2. They start thinking about user segments
"When landing page and online conversion testing gained popularity, too often tests were simply run against an entire population of website visitors — bench-marking against a vast and general audience. The truth is, different people are coming to different pages for different reasons at different steps in the path to purchase.

A one-size-fits-all approach won't breed success. Targeted marketing strategies can greatly improve conversion rates and quality of leads. When you combine intelligent segmentation with the testing and personalization strategies, you'll see some incredible results."
3. They think about the context of the data
"Begin with the end in mind. Looking at a single optimization goal in a vacuum, with no context, can certainly provide a simple approach and some easy-to-interpret results from testing. However, without the greater context, the results are proven at the expense of your true business objectives. If you're using segments, then create your hypotheses within the context of who you're targeting and what business objective you're trying to improve."
Hana Abaza (Uberflip) – Successful marketers base CRO efforts on data that matters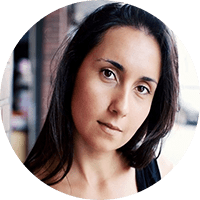 Hana Abaza is the Director of Marketing at Uberflip, where she combines a metrics-driven approach with an unwavering commitment to creating an exceptional brand experience. She describes herself as, "a rare blend of modern chic, tech geek and entrepreneurial hustle, who also has a knack for communicating inspired tech solutions to mainstream audiences."
When we talked to Hana about what makes marketers excel at CRO, she explained the importance of understanding the key drivers for your business (as well as the metrics that communicate how they're performing):
"Marketing without a data-driven mindset is like throwing darts with a blindfold on. Identifying the key drivers of your business and then establishing a set of metrics that provide insight into how they're performing is essential. It allows you to stay competitive, understand your buyer personas and their behaviors and ensures your CRO efforts are based on data, rather than wild guesses."
She shared an example of a recent Uberflip campaign and how understanding which key performance indicators to track helped move the needle:
"We regularly experiment with landing page alternatives for Uberflip in order to test various channels, promotions and PPC campaigns etc. While we generate leads through a variety of methods (premium content, webinars etc) our PPC campaigns are specifically focused on free trial signups. Increasing conversion to reduce our cost per lead was key, so in the past few months this is where we've been focusing our CRO efforts.

Based on our existing data, we created several landing pages and also modified our homepage (a small portion of our ads are pointed to Uberflip) and the result was an average increase in conversion of 94%."
Hana shared that understanding what to track not only allows you get impressive results from your campaigns, but it also gives you insight that carries forward into future campaigns.
Rand Fishkin (Moz) – Successful marketers focus on CRO as its own discipline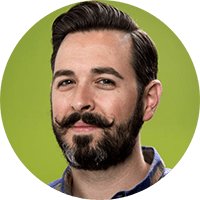 Rand Fishkin, the Wizard of Moz, is passionate about technology and marketing. When he's not writing, traveling or speaking internationally, he's keeping up to date on recent marketing trends.
Rand's spoken about conversion rate optimization countless times, including on one of our unwebinars. When it comes to CRO, Rand takes a step back and has a look at the bigger picture. Here's what he has to say:
"Many times when businesses invest in improving online conversion rates, the practice goes something like this:

Brainstorm a list of things that can be changed in the conversion process or on the landing page
Determine which are easy to build/test
Create a set of A/B or multivariate tests to run through them
Allow winning changes to remain

Unfortunately, this process diminishes what CRO can achieve.

It's my belief that conversion rate optimization needs to be a practice that's separate from funnel optimization or landing page optimization (though it can certainly encompass those). CRO is bigger and broader, and it deserves to have influence on every part of the business – from the product to the customer service to the marketing and beyond."
Rand once said, "If I were doing another startup today, it would focus on software for conversion rate optimization. I think this is still the most under-utilized and highest ROI activity in the marketing department."
Putting it all together
The advice from the folks at Wistia, Moz, Cardinal Path and Uberflip is invaluable – but don't take their word for it. You've got to start employing these strategies yourself and see what works for your unique business and audience.
How's data-driven is your current approach to CRO? Which of the strategies above will you try next?
---