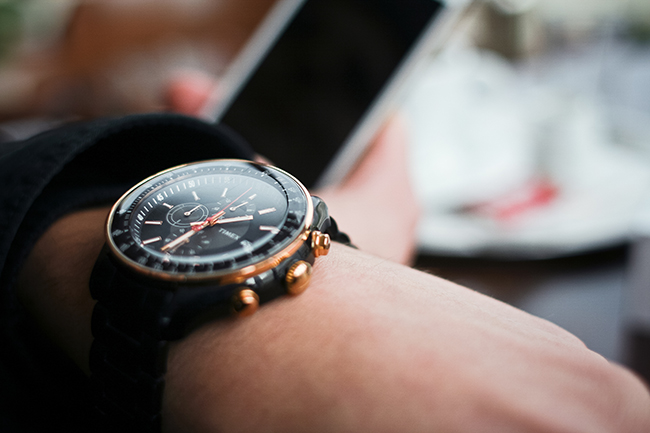 You're being lowered into a pit of anacondas over four hours, and only a lift of 0.01% or more could stop it — best get optimizing! Image by Viktor Hanacek via
picjumbo
.
As marketers, the clock always seems to be against us.
So when it comes to conversion optimization, most of us simply don't have enough hours in the day to plan and execute a proper strategy — even if we do have the necessary skills and resources in place.
This led our team to a simple question: Is it possible to generate a sustainable lift for a website in just a few hours?
We each had our own opinions, but to dig deeper we reached out to five colorful characters in the CRO space — Brian Massey, Angie Schottmuller, Peep Laja, Neil Patel and Unbounce's own Michael Aagaard — and asked them a simple question:
"If you could spend only four hours optimizing the marketing performance of a website, what would you do?"
The criteria
First, I must get this out of the way: There's no such thing as a "get conversion-rich fast" approach.
Conversion optimization (CRO) is synonymous with continuous improvement, and with a few exceptions, simple changes won't drive long-term results.
And further, mastering CRO takes time and a wide range of skill sets: analytics, marketing, user understanding, user experience, design, copywriting, development and project management.
So when I talk about having four hours to optimize a site, I'm not implying that a site could be fully optimized after a four-hour period. Rather, we wanted to know how our experts could demonstrate the power of optimization in a short period of time.
Will going to the gym five times get you into shape? No. But if you saw results after 5 sessions, would it inspire you to keep going? Yes.
And that's the purpose of this post — to help marketers get their feet wet in CRO, so they can get excited about the awesome potential it holds.
So here we go!
1. Brian Massey: "Try a headline test."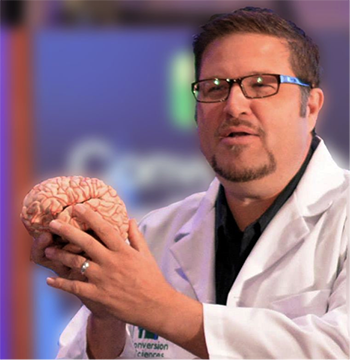 Brian Massey is the founder of Conversion Sciences, a company that helps clients improve revenue and leads from existing traffic.
Brian is a regular speaker at corporate events, universities and conferences worldwide, and is the author of Your Customer Creation Equation: Unexpected Website Formulas of The Conversion Scientist.
When I first asked Brian the question, here's what he told me:
If I had only four hours to optimize a website, I would spend five minutes making myself a coffee, then three hours and 55 minutes looking for another job. Optimization doesn't happen in four hours.
Ouch, not a good start. But I took his advice, and spent four hours applying for "management" positions at Best Buy and Enterprise Rent-a-Car.
No dice.
I pressed Brian, and asked him to imagine he was being lowered into a pit of anacondas over four hours — and only a lift of 0.01% or more could stop it — surely there's something he could do?
He relented, and offered me this:


Here are some ideas of what I could do in the four hours: Write 25 headlines for each of my landing pages. Pick the best for each and make the change. Setup Google Analytics and CrazyEgg on my site. Create some awesome, relevant content. Take a course in Web analytics. Spend four hours reviewing my ad campaigns to ensure I'm getting quality traffic. Collect the resumes of professional copywriters and hire one.
He then offered a strategy that involved breaking up the four hours.
Hour 1: Write 25 headlines for your best performing landing page and pick four that are very different from each other.
Hour 2: Create four pages (or four page variants), one with each headline.
Hour 3: Setup Unbounce, Optimzely, Visual Website Optimizer or Convert.com to send a quarter of the traffic to each. Up all of your ad spends to ensure you get several thousand visits over a week or two.
Wait at least one week, until the test reaches statistical significance.
Hour 4:  If there's a winner, make the change permanent.
Our take
Content matters more than anything else, and within the broad content sphere, headlines and value propositions are the heaviest hitters.
Brian's approach is perfect for time-starved marketers seeking CRO results, because it gets straight to the point: Testing how users react to changes in your value proposition.
If you perform A/B tests on your value proposition, I can almost guarantee your conversion rate will change. It may go down, but failed tests provide almost as much insight as winning tests.
2. Peep Laja: "Tackle pages with the biggest drop-off."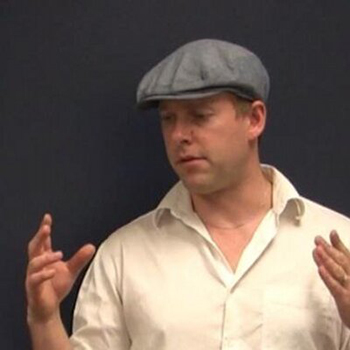 Peep Laja is the founder ConversionXL — one of the most popular (and respected) online marketing blogs on the web. He's a popular speaker on the CRO circuit, and if you happened to catch his presentation at CTAConf 2014 in Vancouver, you know he tells it like it is.
When I asked Peep how he would spend his four hours, he responded in less than five minutes:
I would check Google Analytics to find where the biggest drop-offs are happening and would focus all my efforts on those pages. Heuristic analysis would reveal a bunch of insights, and this combined with some user tests via Usertesting.com would give some validation to my experience-based assessment findings. All of these things would be doable within a couple hours.
Our take
We like Peep's approach because it mixes instinct (developed from years of work in CRO) with qualitative data.
Google Analytics is still the best tool for finding actionable data that sets you on the path toward a successful treatment.
Thanks for the insight, Peep!
3. Angie Schottmuller: "Interview your customers."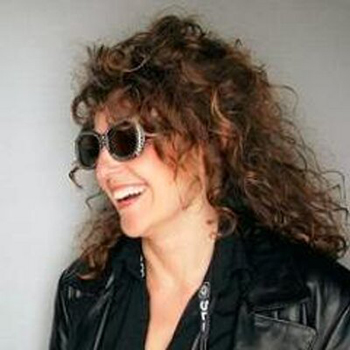 Angie Schottmuller is a growth marketing consultant, author and speaker. She was recently named one of Forbes' top 10 online marketers to follow in 2015 — so she's no stranger to CRO.
I first met Angie at CTA Conference 2014 in Vancouver, where she gave an incredibly informative and entertaining presentation called "Optimizing Persuasion with Buyer Modalities."
When I asked Angie how she would optimize a site in four hours, here's what she said:
I would use an hour or two to better understand the audience. That means interviewing actual customers or prospects to learn why they DO and why they DON'T buy. Talk with customer service or sales reps at the "business front lines" for insights as well. Review the feedback to surface top recurring questions, concerns, interests or objections. Score hypothesis opportunities using the PIE framework. (I adapt this model to PIER — where "R" measures reusability of the learned insight.) Then use the remaining time to implement a fix or A/B test for the top scoring hypothesis from opportunities the audience specifically called out.
A rapid fire four-hour fix isn't quite practical. However, nothing is more practical than going direct to the source — the customer — for some actionable qualitative feedback. The underlying objective of conversion optimization is to learn more about the customer: preferences, pain points and interests. The more you understand about the customer and how you can assist achieving their goal, the more likely you'll be to achieve your own.
Our take
We love how Angie dives straight into a very important — yet often overlooked — aspect of conversion optimization: Understanding your customers.
All high-converting websites do one thing really well and that is answering the customer's questions. But without interviews, we're left to guess what those questions are.
Altering your site copy to address the questions of your customers is one of the simplest, least expensive and quickest conversion-focused changes you can make to a web page or landing page.
4. Michael Aagaard: "Focus on heuristic analysis."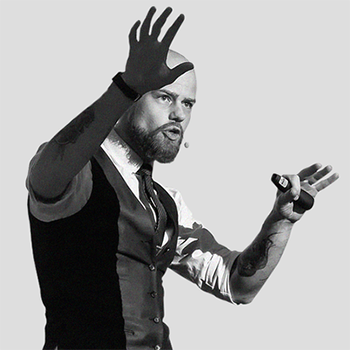 Self-confessed "split-test junkie" Michael Aagaard lives and breathes conversion. He's spent the past several years conducting hundreds of copy-based A/B tests, which he shares in the many interesting case studies on ContentVerve.
Michael recently joined Unbounce as its Senior Conversion Rate Optimizer (catch him live at CTAConf 2016!).
So how would Michael optimize a website in four hours?
If I had four hours to optimize a website, I'd spend one hour digging through analytics data to identify areas that represent the biggest potential lift. Then I'd spend an hour conducting a heuristic analysis. After that, I'd spend 30 minutes coming up with an optimization hypotheses. Finally, I'd spend the last hour and a half actually creating the treatment.
Our take
Europeans always stick together, don't they?! Michael echoes Peep's sentiments by zeroing in on areas with the greatest potential lift.
Michael's approach shows that even if you're experienced in the CRO space, you still must test your assumptions. With time and experience, your "gut" will become more reliable in making assumptions, but will never give you a definitive answer without testing.
5. Neil Patel: "Focus on your tags."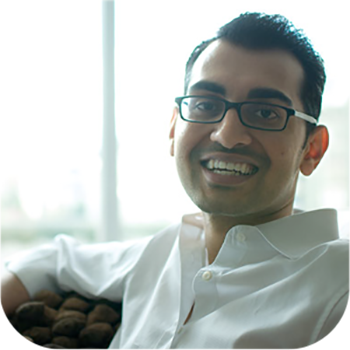 Neil Patel runs the well-known blog Quicksprout, and is the co-founder of both KISSmetrics and Crazy Egg. He's a major influencer in all things online marketing.
Neil answered the question a bit differently than our other experts, instead choosing to focus on SEO and page performance. Here's what he told us:
If I had only four hours, I would go through Webmaster Tools and fix any of the basic errors that they are showing. This would include crawling errors, 404 pages and even duplicate title tags or meta description tags. Sure these things seem small, but fixing them will help you generate more search traffic in the long run.
Next, he delved into performance.
In addition to that I would set up Google Pagespeed. One major reason websites don't convert well is because they load slow. By using Google Pagespeed, you can improve your load speed, which should help increase your overall traffic and conversion rates.
Our take
Neil gets right to the heart of an issue marketers often neglect. If your site is slow, or people can't find it, it doesn't matter how well you've optimized the on-page experience. Optimization should be about the bottom line, and sometimes you can get a tremendous ROI from looking at broader infrastructure or visibility factors.
Takeaways
A common thread throughout all our experts' answers is the need to focus on changes that actually make a difference to your overall bottom line. When you only have four hours, you don't have time to test low-impact hypotheses.
There are several simple and fast techniques to identify where you can get a large ROI. The right one for you will depend on what you have immediate access to.
If you can, start by talking to your customers. If that's not an option right now, dive into Google Analytics and understand where people are exiting and if there are any slow pages.
Finally, you can't go wrong testing vastly different headlines and value propositions. After all, conversion optimization is really about the art and science of communication, and your words matter.
So, if you had just four hours to optimize a website, what would you do? Drop us a comment.
And once again, many thanks to Brian, Peep, Angie, Michael and Neil for participating in this post.