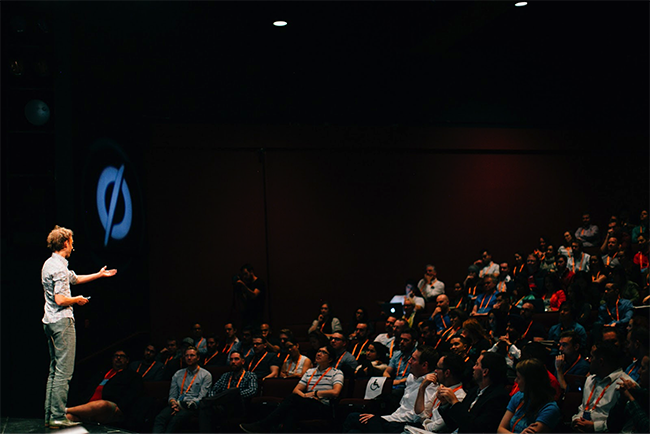 Holy crap.
We just wrapped up this year's Call to Action Conference and our heads are still reeling from all the actionable insights, testing ideas and networking/partying with some of the smartest conversion experts in the entire world.
We're talking 400+ attendees, 22 speakers, 15 presentations, two live landing page teardowns and enough aha moments to explode your brain: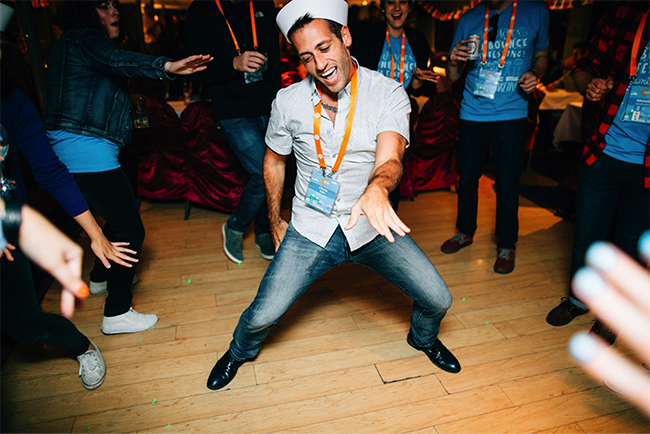 Enough CRO and marketing goodness to make you wanna bust a move.
…And then there was the brewery tour, zip-lining, exciting announcements, boat parties, after parties and way too much swag:
A good haul of @unbounce swag! #CTAConf #idonthaveanymoretokens #ilovefreestuff pic.twitter.com/q9zhcp7GmN

— Bradley Wou (@bradleywou) September 16, 2015
Me trying to get my @unbounce #CTAConf swag home to Chicago pic.twitter.com/yVTQ6kLCVB

— June Pinyo (@junepinyo) September 16, 2015
Enough with the not-so-humble brag.
If you couldn't make it (or if you did and you just want some mo'), we've got a bundle of resources for you: all the presentation recordings, slides and comprehensive notes taken by our very own team of writers:
Grab all the speaker videos here for hours of knowledge bombs from the likes of CRO experts such as Oli Gardner, Wil Reynolds, Joanna Wiebe, Michael Aagaard, Phil Nottingham, Joanna Lord and others.
There you have it. A boatload of marketing content from some of the industry's brightest minds. In the format of your choice. All fo' free. It'll make you feel like you were right there with us.
Uh, just try and pace yourself, okay? Hope you can still get outside this weekend.
Good luck.