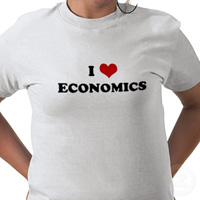 Landing pages are a focused and customized sales pitch, specifically designed to get your visitor to take an action.
As an extension of your upstream advertising (paid search and banners), they have the ability to increase your conversions rates compared to the effectiveness of a campaign that doesn't use them.
In this article, we'll share some insight into the simple economics of landing page use and answer the question: "Why Should I use a landing page?"
Why You Should Use Landing Pages
There are several simple answers to this question, the most obvious of which is that it can increase your conversion rate. But how, and by how much?
Online advertising that uses landing pages typically sees a conversion rate improvement of at least 25% .

Testing can double this number.

Source: Omniture
How do landing pages do this?
Message Match: One of the most critical aspects of conversion marketing is message match (see FAIL #1 on our 7 Newbie Landing Page Mistakes post for more details). Maintaining ad message momentum is easier when you are not directing your visitors to the homepage where they might not be able to find the offer they were expecting from the ad.
Testing: Testing multiple versions of a separate landing page is much simpler than trying to instigate change on your homepage, and requires a lot less bureaucratic legwork to get changes pushed live where you can validate the assumptions you have about your customers.
More Accurate Reporting: Producing campaign specific reports become simpler when only a single page is involved. The accuracy is greatly enhanced by virtue of the fact that you have no competing information on the page. When someone lands on your homepage, they have so many potential pathways that it's easy to lose track of them when they wander off topic.
Reduced Clutter: If you have to mention each promotion on your homepage it will get messy quickly. By using a landing page, you can dedicate the entire page to a single purpose.
A Lesson in Landing Page Economics
The table below illustrates the impact that Landing Pages can have on your Cost Per Acquisition (CPA).
| | | | | | | | |
| --- | --- | --- | --- | --- | --- | --- | --- |
| Campaign Type | Campaign Budget | Landing Page Costs | Media Spend | Traffic | Conversion Rate | New Customers | CPA |
| Without LP | $10,000 | – | $10,000 | 10,000 | 2%1 | 200 | $50 |
| With LP | $10,000 | $1,000 | $9,000 | 9,000 | 2.5%2 | 225 | $44.44 |
| With LP + Testing & Optimization | $10,000 | $2,000 | $8,000 | 8,000 | 3%3 | 240 | $41.67 |
1 Google
2 Omniture typical 25% increase in conversion
3 50% increase through testing
Optimized Landing Pages Lift the Lid on Conversion Potential
As you can see, by channeling a portion of your marketing spend on the production and testing of a landing page (and subsequent optimization), you can obtain a significantly lower CPA.
By further optimizing your landing pages you will be able to see this amount drop even more, further magnifying the return on your marketing investment. For further information about how to optimize your landing pages, download our free white paper "101 Landing Page Optimization Tips".
Testing and optimizing landing pages benefits you in other ways:
Reduced Barrier to Entry: Through iterative improvement, you can remove barriers to entry that are preventing your customers from converting.
Understanding Your Customers: By testing your landing pages, you will gain insight into the behavioral traits of your customers and which types of messaging, imagery and information they value most and respond to..
Understanding the Opportunity for Landing Pages
66% of online advertising budgets are spent on paid search and banner ads 4, totaling $15.4bn annually. Below is a chart that shows how online advertising spending is broken down.
Clearly, if all of that money saw an enhanced level of return as described above, marketers would be making significantly more from their annual budgets.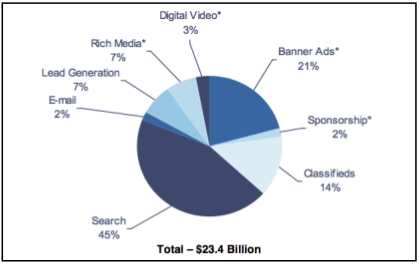 4 IAB Internet Advertising Revenue Report – 2008 Full Year Results, Published March 2009
Conclusion
It's clear that there is a massive amount of advertising spend that's not being fully realized. The sooner you start building, testing and optimizing landing pages, the sooner you can start getting the correct return on your marketing investment.