You've heard people ramble on about how your marketing copy should speak in terms of benefits and not features. I say it all the time.
But how do you actually put it into practice?
Take a look at the photo below. I took it in the Apple Store. It's a battery pack you clip on to your iPhone to extend its battery life.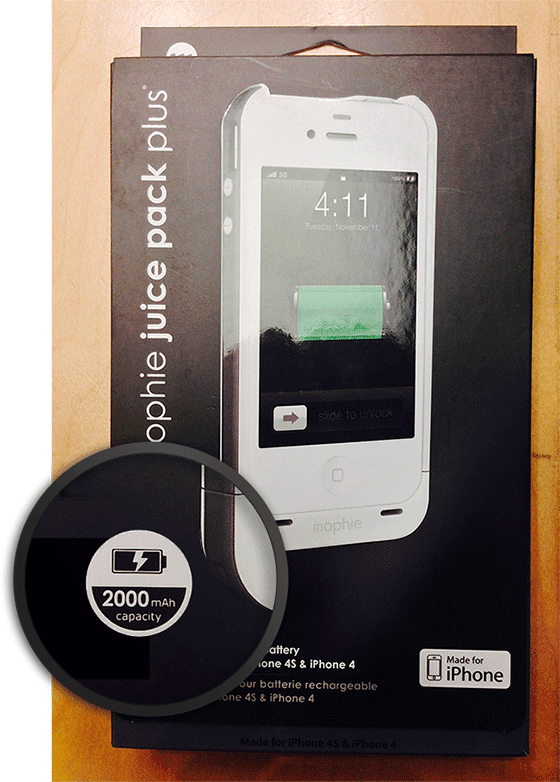 But wait, what's that in the bottom left corner?
It's a feature! Awesome. This battery pack has a "capacity of 2000mAh".
That's exactly the information I needed in order to make a buying decision.
Really? No.
I couldn't give a rat's ass about that number. I don't even understand what it means.
I want to know how this device is going to benefit me.
Here's how it should be written:
"Increases your phone's battery life by 50%!"
Oh snap. There's another product right next to it.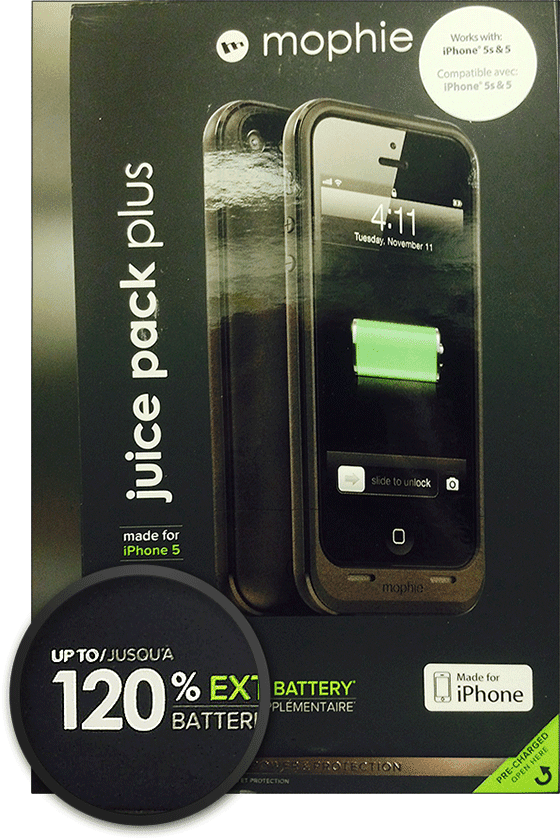 Bingo.
That's the one I'd buy. It speaks to my needs, it communicates quickly and easily, and it's benefits-driven.
If you look closely, you'll notice it's actually the same company, with two different versions (iPhone 4 vs. iPhone 5) – so either they learned their lesson for the new version and like leaving old designs in stores, or their marketing departments don't talk to one another.
Today's Conversion Tip: Read the benefits.
Have someone read the copy on your landing page out loud. If you hear something that doesn't make you care more about the offering than you did before you heard it, it's not a benefit; it's a feature. Rewrite it or remove it.