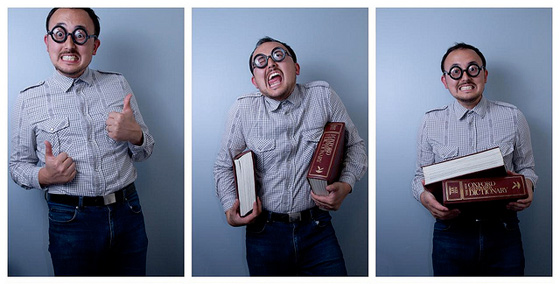 Dictionaries are a smart writers best friend. Or you could just use Google. (
Image source
)
When setting this post up, there was a placeholder that said [Insert Short Intro…]. I'm really not known for my brevity, but I'll give it a go.
Here are 10 posts you should read cos they're really good. Done.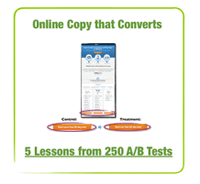 Michael Aagaard has conducted more than 250 A/B tests focused on copywriting, and how copy impacts conversions. He calls himself a "test junkie, copy fanatic and content evangelist" and has experimented with everything: headlines, body copy, form copy, button, copy and the list goes on. This post takes all of Michael's knowledge, research and case studies on conversion and copywriting and boils it down into 5 main lessons. This post is hands down awesome.
---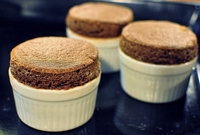 "You wouldn't bake a chocolate soufflé for your mother-in-law's birthday party without referring to a recipe, so why would you craft a headline that way?"
Joanna Wiebe develops a series of conversion copywriting headline techniques and formulas that won't turn your landing page headline copy into an ugly, lengthy, hard-to-stomach mess. Try them out and you will bake a tasty headline that will have your visitors converting in no time.
---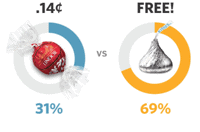 "All words are equal, but some words are more equal than others."
The words 'Your', 'Free', 'Because', 'Instantly' and 'New' are the most persuasive in the English language. Well, at least according to Gregory Ciotti. But Gregory also reminds us that with great power comes great responsibility. Learn why these words are persuasive and how to use them in the proper context that makes the most sense for your audience.
---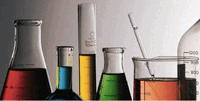 Peep Laja over at ConversionXL researched 500 headlines of successful online businesses and figured out what works. But let's get this straight, this article will not tell you how to to write an editorial, Cosmo-style headline. These headline formulas are meant for your website home page, product page or landing page. These are the headlines that will sell your product or service and are the most important to your business and your bottom line.

---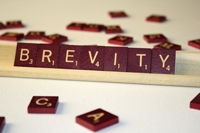 The post is a collection of one-liners. At first glance, it may not seem like it belongs to the mix, but it serves a very good purpose. If you're struggling to come up with an emotionally charged PPC ad or a high converting landing page headline, this post can provide a lot of inspiration. It is also a testament that proves how much can be said in so few words. Just look at Twitter.
---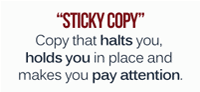 stick·y cop·y: Copy that halts you, holds you in place and makes you pay attention.
Instead of writing what this post is all about we will show you:
Exhibit A:
| | | |
| --- | --- | --- |
| Not Sticky | Quite Sticky | The Stickiest, Fo' Sho' |
| Save Money | Save Cold, Hard Cashola | Save Like Scrooge… Before He Went All Soft on Us |
| Better Manage Your Projects | Manage the Hell Outta Your Projects | Project Management So Good, They'll Call You "The Taskmaster" |
| Write Sticky Copy | 2 Easy Ways to Write Sticky Copy Now | Don't Be a Freakin' Wallflower! Write Sticky Copy That Gets Noticed |
---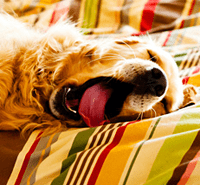 We realize that this post title says, Don't Anesthetize Your Colleagues with Bad Writing, but these are valid points that can be used when writing for your customers, conversion or your landing page.
This post has too many great quotes of advice that to paraphrase them would be a shame:
"Vary the length and structure of your sentences…you want short sentences and long; main clauses and subordinate ones. You want variety."
"Avoid alphabet soup. Readers find acronyms tiresome, especially ones they're not familiar with."
"Avoid passive voice. Don't write "The closing documents were prepared by Sue"; instead, write "Sue prepared the closing documents."
---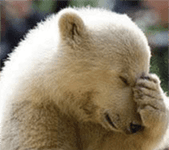 Learn the answers to these frequently asked questions: Short or long copy? Is Twitter's landing page copy well written? Why should I explain 'why' and use the word 'because'? Why should I flip positives into negatives? Ultimately, learn how to write high converting copy by looking at these 6 mistakes.
---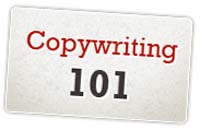 Want to write copy that is practical, yet awe-inspiring? Persuasive, yet breathtaking? Copy-writing allows you to be an artist, then put on a lab coat and become a scientist. Craft beautiful copy, then test it. The headline is simple: 10 ways to write good copy. And that's exactly what this post does. Another solid piece by the guys over at CopyBloggers.
---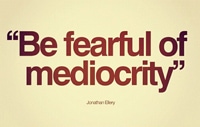 Meta Descriptions, Blog Titles, Email Subject Lines, Offer Titles, Calls-to-Action (CTAs), Submission Buttons, PPC Ad Copy, Content Visualizations, Social Profiles, and product descriptions are all ares that often get over looked when it comes to copywriting. These are 10 places, although often over-looked, where you cannot afford to write subpar marketing copy…
---
And what would a top 10 be without a bonus? Just like Spinal Tap, ours goes up to 11.
Bonus

Headlines, whether it be for a blog post or for a landing page, are very very important. We spend a lot of our time on a headline. First impressions count and your headline plays a very large role in your visitors first impression. Here are 5 steps to help you perfect your headlines.
---
Do you any other copy for conversion posts to add? Feel free to share them in the comments.
---