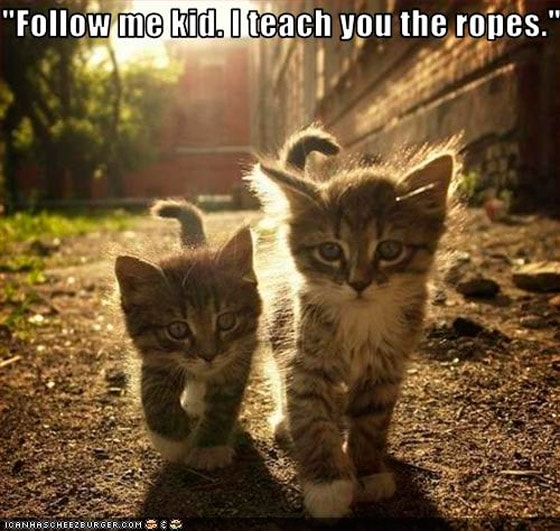 You can learn a lot from cats. And CAT is pretty close to CTA, right?
How many conversion experts does it take to change a lightbulb?
I tried really hard to find an ending to that joke, but really, it needs to be tested to be at it's best. #crickets?
So, instead I'll let the legendary KISS announcer present to you the smartest shortform statements of 2012, in classic rock style:
"You wanted the best? You got the best. The hottest conversion quotes in the world…. "
1. Bryan Eisenberg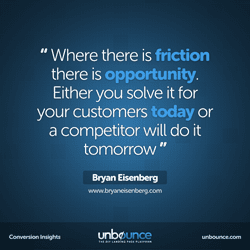 Bryan Eisenberg is a marketing optimization expert, keynote speaker and New York Times best selling author & columnist.
2. Guy Kawasaki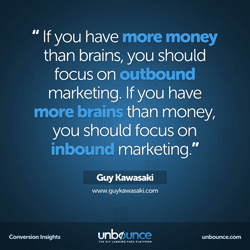 Guy Kawasaki is the co-founder of Alltop.com, an "online magazine rack" of popular topics on the web, and a founding partner at Garage Technology Ventures. Previously, he was the chief evangelist of Apple.
3. Ian Lurie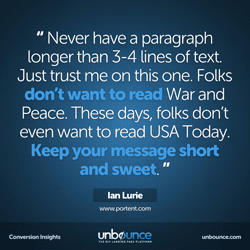 Ian Lurie is an Internet marketer and has 15+ years experience in SEO. He is the CEO of Portent Interactive and writes for Conversation Marketing.
4. Michael Aagaard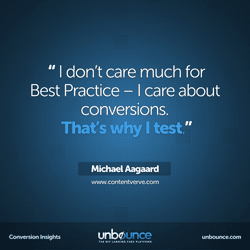 Michael Aagaard is a self-employed, self-confessed split test junkie, and copywriting fanatic. He spends most his time thinking about or working with content, copy, and conversion rate optimization.
5. Tim Ash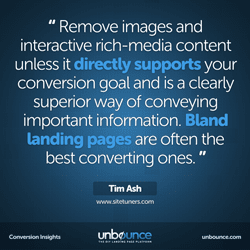 Tim Ash is the CEO of SiteTuners, Author of Landing Page Optimization and Chair of the Conversion Conference.
6. Peep Laja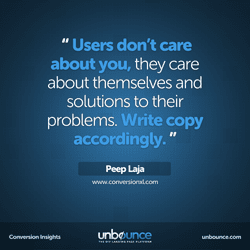 Peep Laja is an entrepreneur and a conversion optimization junkie. He runs a unique conversion optimization marketing agency called Markitekt and is the face of the ConversionXL Blog.
7. Oli Gardner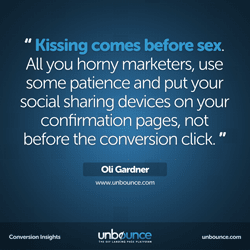 Well this is awkward. How am I supposed to introduce myself? I guess I'll just copy a bit of my bio from the top of the page. I'm a Co-Founder & the Creative Director of Unbounce, and like to write opinionated posts on conversion optimization, landing pages & social media. I like controversy and comment arguments (so comment away), and think writing in the 3rd person like this very awkward.
8. Carlos del Rio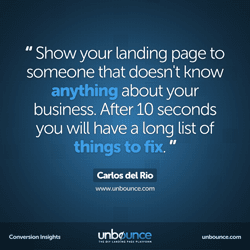 Carlos has over 7-years of experience designing and analyzing web strategy and implementation. He has contributed to top marketing blog SEOmoz and has spoken at major events on both SEO and Conversion Rate Optimization. He is also the co-author of User Driven Change: Give Them What They Want and A Strategic Framework for Emerging Media.
9. Brian Massey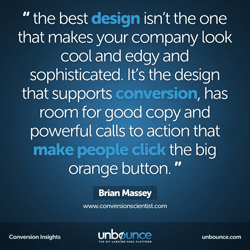 Brian Massey is the Conversion Scientist at Conversion Sciences and he has the lab coat to prove it. His rare combination of interests, experience and neuroses was developed over almost 20 years as a computer programmer, entrepreneur, corporate marketer, national speaker and writer.
10. Jon Correll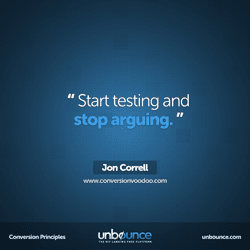 Jon Correll is the CEO and co-founder of Conversion Voodoo. He is one of the main voice on the Conversion Voodoo blog.
11. Chris Goward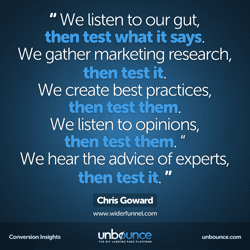 Chris Goward is the Co-Founder and CEO of WiderFunnel and is a leading expert in Conversion Optimization. He developed business processes that have increased conversion rates for clients that need to generate more leads and sales from their websites.
12. Angie Schottmuller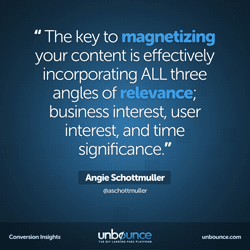 Angie Schottmuller is an Interactive Jedi skilled at wielding the Force of magnetic content optimized for search, social, conversion, and mobile.
13. Rand Fishkin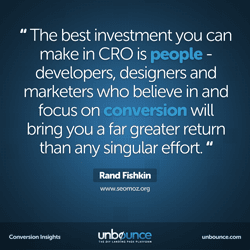 Rand Fishkin is the CEO of SEOmoz. He co-authored The Art of SEO from O'Reilly Media and co-founded Inbound.org. He notoriously wears yellow Pumas to tech events and conferences.
14. Steve Krug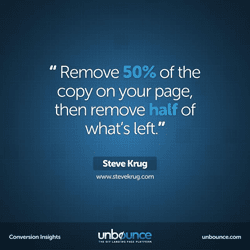 Steve Krug has 20+ years experience as a usability consultant for a wide variety of clients like Apple, Bloomberg.com, Lexus.com, etc. He is the author of Don't Make Me Think: A Common Sense Approach to Web Usability, and Rocket Surgery Made Easy: The Do-It-Yourself Guide to Finding and Fixing Usability Problems.
15. Roberta Rosenberg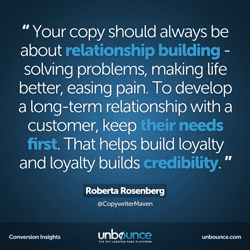 Roberta Rosenberg is president and CEO of MGP Direct, Inc., a direct marketing consultancy. She has more than 25 years of experience in the direct response marketing field. Roberta writes and speaks extensively about the art and science of landing page copywriting and design. She also wrote the popular Landing Page Makeovers series at Copyblogger.com.
16. Avinash Kaushik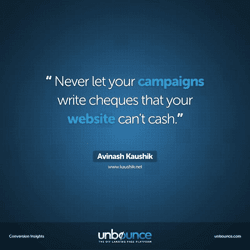 Avinash Kaushik is the co-Founder of Market Motive Inc and the Digital Marketing Evangelist for Google. Avinash has become recognized as an authoritative voice on how marketers, executives teams and industry leaders can leverage data to fundamentally reinvent their digital existence.
17. Jen Gordon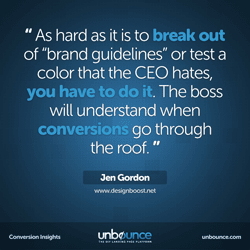 Jen Gordon is a Mobile UI designer and writer for Smashing Magazine. She makes her living teaching others how to make things pretty. Her two geeky passions are landing page design and iPhone app design.
18. Gregory Ciotti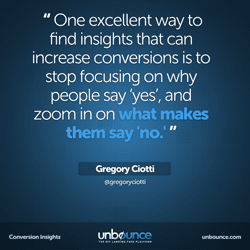 Gregory Ciotti is the Founder of Sparring Mind and the Marketing guy at HelpScout. He drops science like a kid from Catholic school.
19. Naomi Niles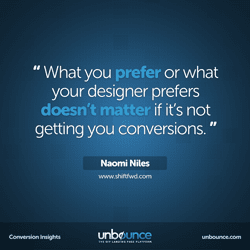 Naomi Niles is a partner at ShiftFWD, a creative and strategy consultancy dedicated to making the online space a better place through innovation, design, humanity, and experimentation. She also regularly teaches about user experience design, conversion optimization, and branding and content strategy.
20. Brandon Hess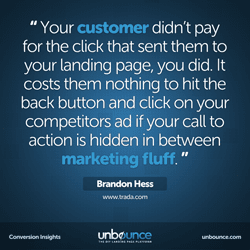 Brandon Hess is the Inbound Marketing Manager at ReadyTalk. He oversees ReadyTalk's online advertising, SEO, A/B testing, landing page design and inbound analytics. Prior to joining ReadyTalk, Brandon worked as a PPC Account Manager for Trada (Hence why we mention Trada in Brandon's Conversion Insight).
---
Btw: If you have something quotable to say that should be included in our collection of conversion insights, then send it to oli@unbounce.com – and you might get your words on a blue background for 2013.
---