Do you remember the Windows game Pipe Dream? In it, the player creates a continuous "goo" path using randomly assigned pieces of pipe.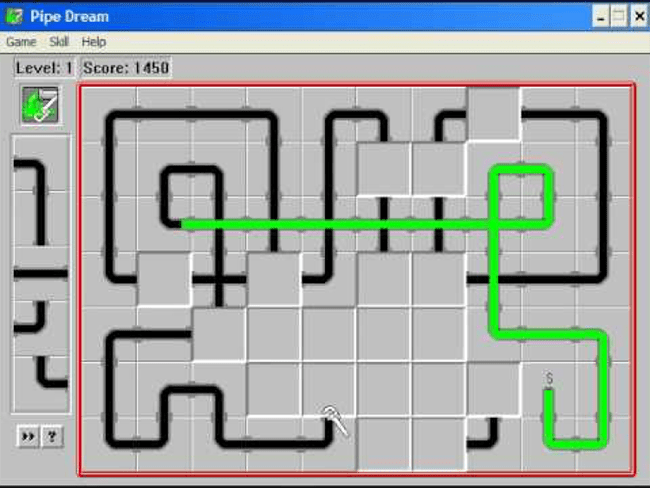 Fail to build a path in time and the goo oozes everywhere…Game over.
For a marketer, the pipe pieces are your web pages. And the goo? Your visitors. Fail to provide your visitors with a logical next step and it's game over.
A logical next step could mean many things, like a sale or a signup. Or maybe it's simply to keep your prospects on your website by strategically presenting them with opportunities to learn more about what you have to offer.
Like pipe building, traffic shaping is all about creating incentivized pathways that convince users to go where you want them to go. It's effective for:
getting visitors from low-converting to high-converting pages.
showing visitors relevant offers based on what they're currently browsing.
recommending further reading thereby keeping visitors on site.
But first, why is this tactic even necessary?
Take a look at your analytics. You'll probably find your highest-traffic pages aren't necessarily your highest-converting pages. In many cases, that's okay; the purpose of a blog post is different from a pricing page. But that's not to say you should ignore your organic visitors. Instead, you should provide them with clear paths to the "next step." And that's when traffic shaping comes in.
Using website popups as a traffic-shaping tool
So how can marketers engage users on high-converting pathways that produce better results? How can we move users through the pipes and follow our desired path?
One great way of doing this is by using a traffic shaping popup.
Psst: Unbounce recently launched our ownpopups. Install one in seconds on any page of your website, and set it to trigger on exit, on arrival, on click, on scroll or after a timed delay.

Already an Unbounce customer? Log in now and build a popup today at no extra cost.
Traffic shaping popups are designed to either move visitors from low-converting pages to high-converting pages or to re-engage them with additional content. They never have a form, and they're best triggered either on exit or after delay.
Here's a diagram of how traffic shaping with popups works: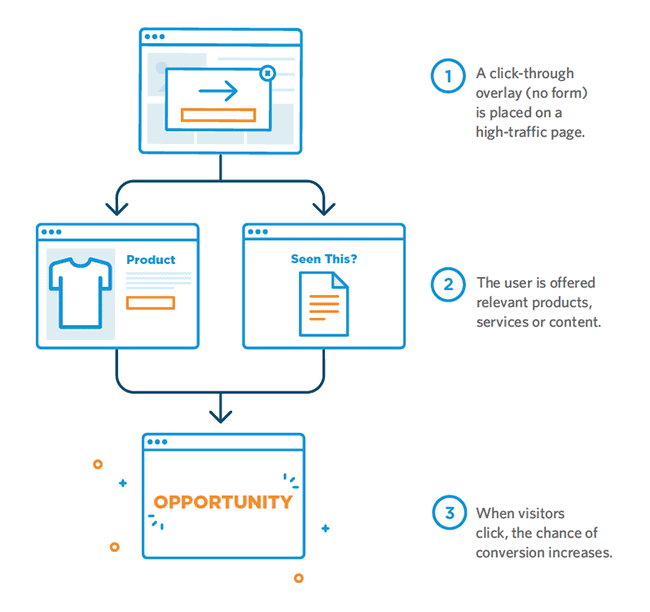 Not unlike Pipe Dream, amirite?
As you can see, traffic shaping popups offer a unique way to better align your needs with the needs of your visitors: you want to move them farther down your sales funnel and they want the incentive to do so.
Here are a few use cases with real-life examples to get you thinking 'bout how you can use traffic shaping popups in your own popup strategy:
Use case #1: Cross-Sell
Blog visitors are prime candidates for traffic shaping popups because they've already spent time absorbing your content and familiarizing themselves with your brand. They likely recognize your brand — heck, they may even be regular readers — but they may overlook your on-site calls to action.
A cross-sell popup can help focus a user's attention on a relevant offer.
Here's an example…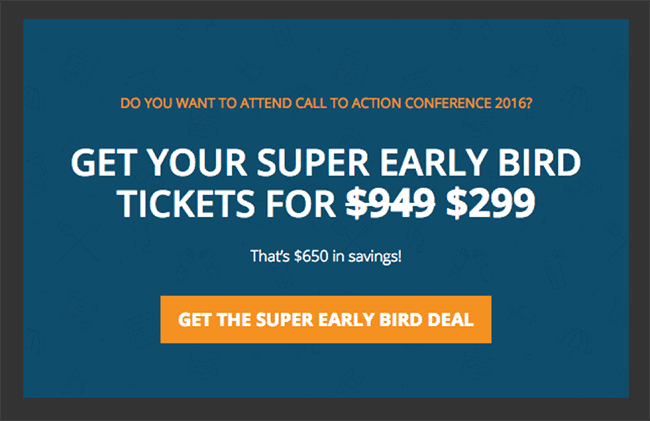 This popup (it was built in Unbounce) was installed on a high-traffic post about the best digital marketing conferences to attend in 2016.
Figuring that people who read about conferences also go to conferences, we saw an opportunity to cross-sell tickets to our own conference at a greatly reduced price.
Use case #2: Re-engage with more content
Keeping visitors on your blog or resource library has a lot of advantages. The more they stick around, the more opportunities you have to:
Show visitors that you understand their pain and are uniquely qualified to help alleviate it
Educate visitors about your solution (ideally the solution to their burning marketing pain)
A strategically placed exit popup on your blog can help keep visitors on site by recommending content similar to what they were reading previously: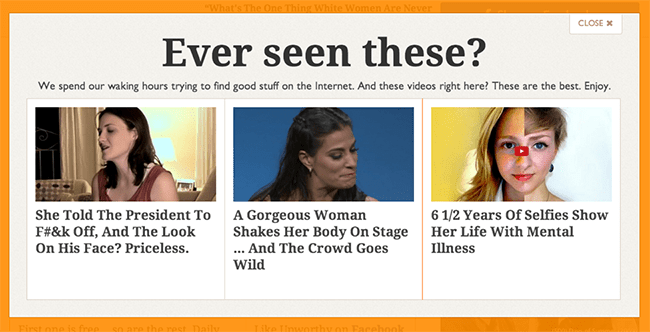 This type of popup is most effective when targeted at first-time visitors. These are the prospects that need a lil' warming up before you ask them for their email address.
But back to Pipe Dream…
When you think of traffic shaping like playing Pipe Dream, you realize that building a logical path is just as important for you as it is the user. You don't want to lose your visitors any more than your visitors want to be stopped in their tracks.
By implementing traffic shaping popups on your web pages, you can better align your needs with the needs of your visitors. And that, my friends, is how everyone wins.