When it comes to ecomm, it's all about getting that shop online and runnin', right?
Weeeeeell, kinda. Just setting up an online storefront and calling it a day is a bit like adopting a "if they build it, they will come" mentality. Products don't sell themselves—especially in crowded markets—so telling the story around your product can be way more effective.
Sustainable diaper startup DYPER from Scottsdale, Arizona sees it the same way. With an AI-powered subscription service, DYPER is competing with a string of multinational household names. But a novel pricing model isn't enough. They're doing the selling with storytelling—and inspiring customers one landing page at a time.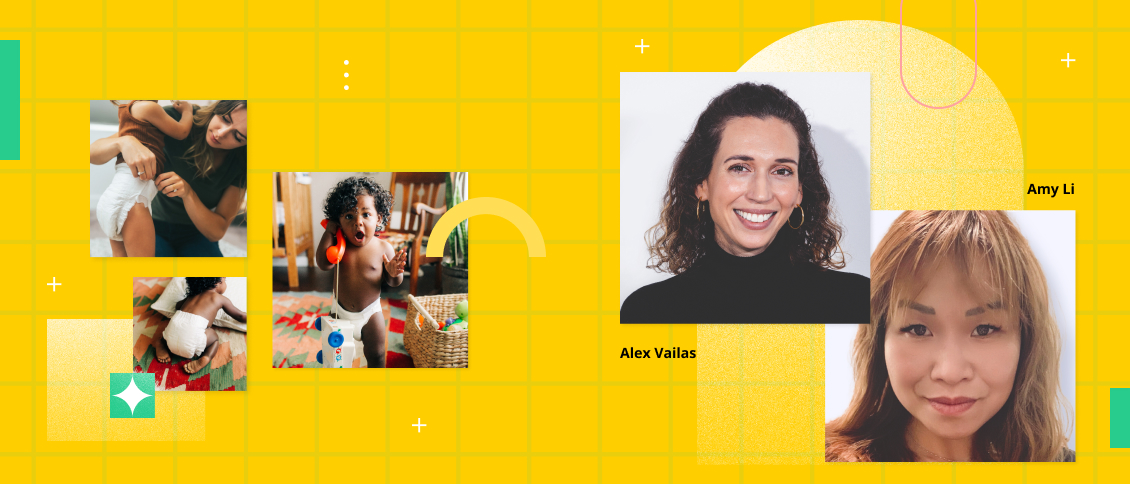 Meet DYPER's (then) growth marketer extraordinaire, Amy Li, and Alex Vailas, branding and communications VP. Here's how they've helped shape the company's innovative and agile approach to sales, marketing, and landing pages.
DYPER by the numbers
| | |
| --- | --- |
| Business size: | 33 employees |
| Industry: | Ecommerce |
| Location: | United States, Arizona, Scottsdale |
| Marketing goals: | Subscriptions, brand affinity |
| Conversion goal: | Click-throughs to online shop |
| The company: | Sustainable diaper subscription service |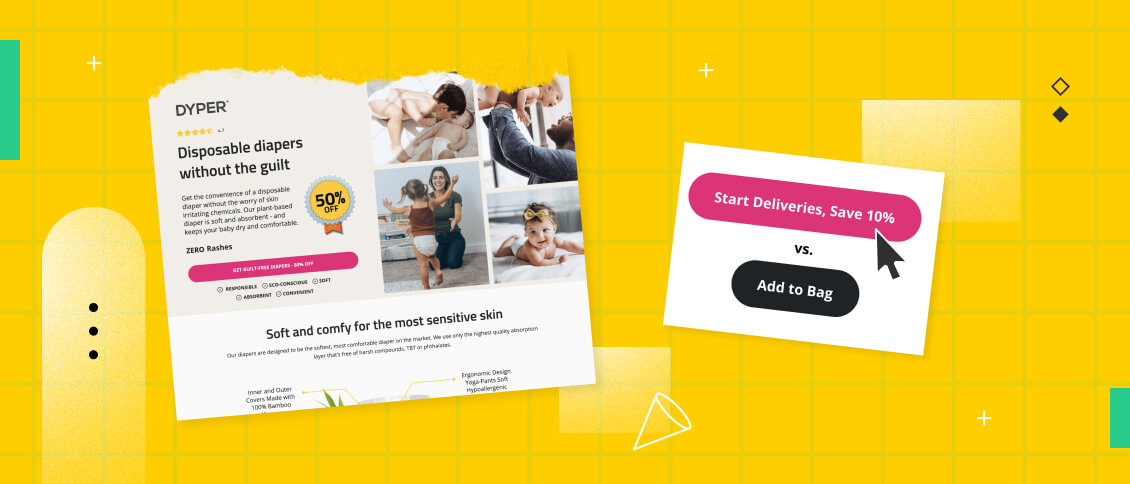 We are the first plastic neutral diaper. We were the first to do carbon neutrality for deliveries. Curiosity has propelled the company forward, asking not only why can't we make a better diaper that has less plastic than the traditional diaper, but why do diapers ever have to see a landfill?
In the USA, disposable diapers are responsible for about 2% of landfill waste, taking up to 500 years to decompose. With 4 million babies born in the States every year, it's estimated that each baby will likely use up to 8000 disposable diapers.
You can do the math yourself, or you can just imagine a gigantic, growing mountain of dirty diapers. Yeah—not great. 💩
DYPER is offering an alternative—a cleaner, more sustainable, compostable alternative.
Selling diapers and saving the planet—one subscription at a time
What makes DYPER's product unique is that it's not just sustainably made with plant-based materials and zero harmful chemicals, but that you're not actually buying "a diaper" at all. What you're buying is never having to go into the store to buy diapers again.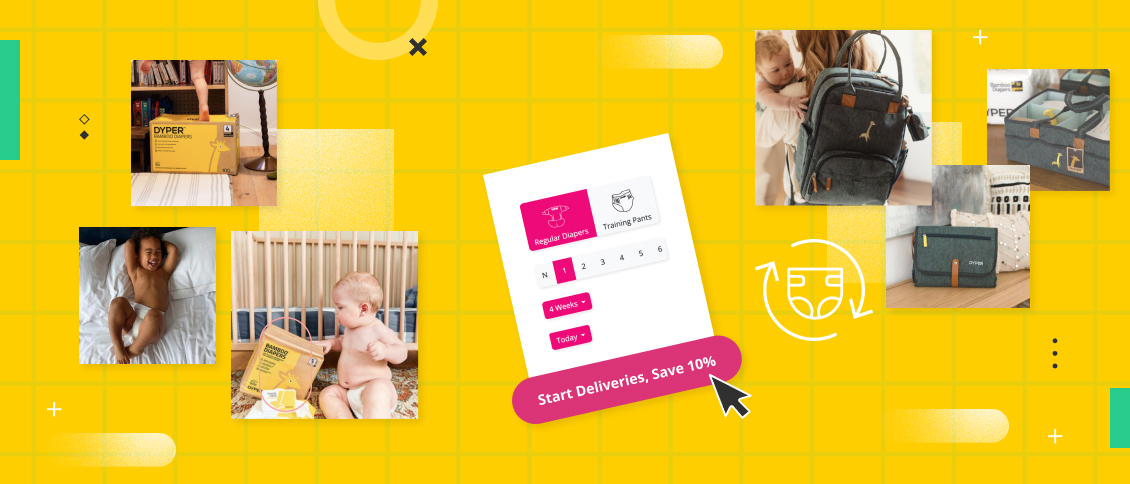 DYPER's subscription model is powered by a specialized AI that estimates the amount of diapers needed based on the baby's weight, then predicts when the next shipment should arrive. We all know how much parents have to keep track of—and with DYPER, there's one less thing to worry about.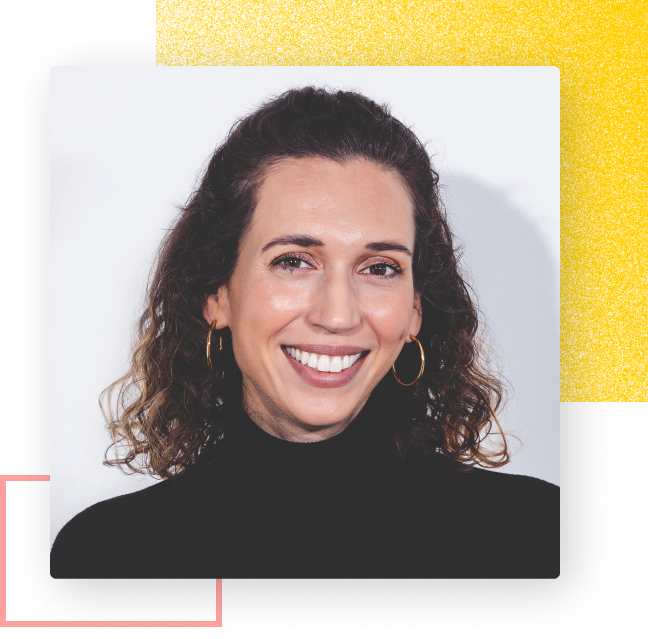 We're still fighting for equality, especially in the workplace, but we want to make sure that women—since they still are the primary caregivers of children in homes—don't have to be held back by diapering. Diaper services aren't really accessible to all people. And so we're challenging ourselves with the accessibility question right now and really just challenging the industry as a whole.
There are currently a number of DYPER products on sale—disposable plant-based diapers available in multiple sizes, baby wipes, creams, soaps, disposal tools, and travel gear. All products can be bought in superstores like Walmart, Whole Foods, and even Amazon, but the diaper subscription service is the meat and potatoes of the business. And that's where the DYPER team spend most of their time and effort.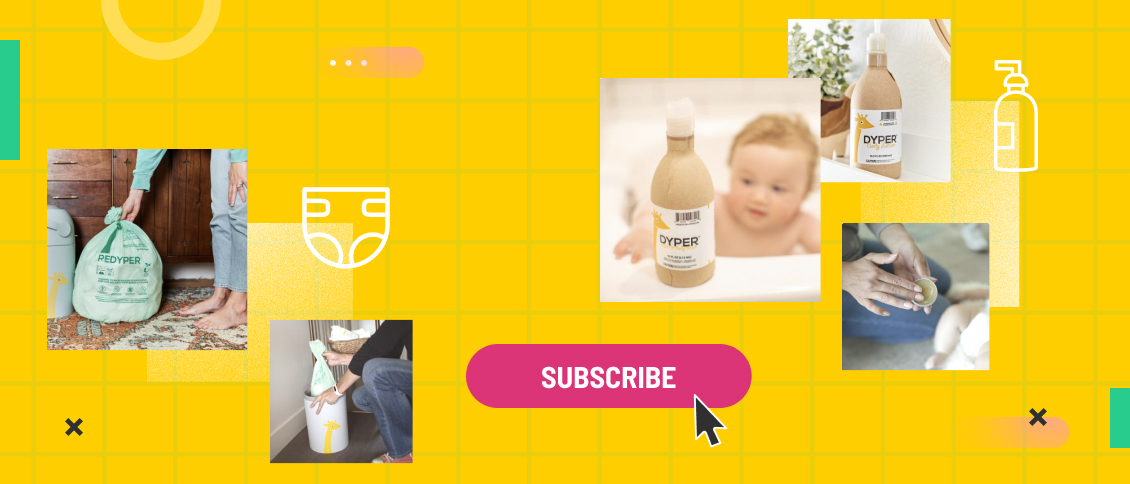 But if you think their strategy is a big "BUY NOW" button slapped across all their PPC ads and landing pages—think again.
Meeting customers in a tailored environment with landing pages
Subscription model customers are generally more hesitant because signing up for something long-term presents risk. It's tough to make the case for committing to year-long diaper delivery when somebody can walk into a store (or surf into a website) and buy a single pack of diapers at a time—no commitment required. That's why storytelling is a key pillar for DYPER's marketing efforts: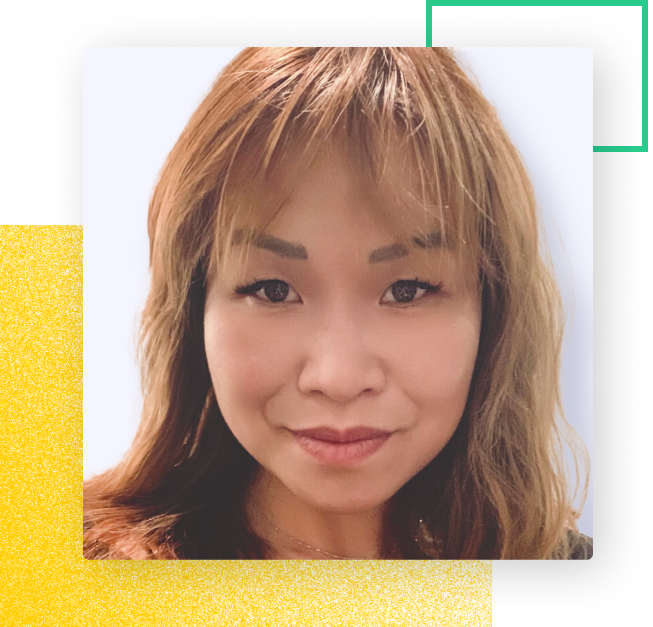 I think that the ability to talk about not only a product, but also the service elements of why you would want to subscribe is key. You have to be able to encourage that next level of excitement and interest. Landing pages allow for that flexibility, because you have the ability to use videos, use different assets, use a different value propositions, and of course, calls to action.
With dedicated landing pages for their campaigns, DYPER has the opportunity to tell their brand's story—and they can tailor it for the exact audience they're targeting. Running a discount code? Pair it with a landing page emphasizing value. New eco-friendly product? Landing page focused on sustainability. Heartwarming brand initiative? You better believe there's a landing page! And the list goes on and on.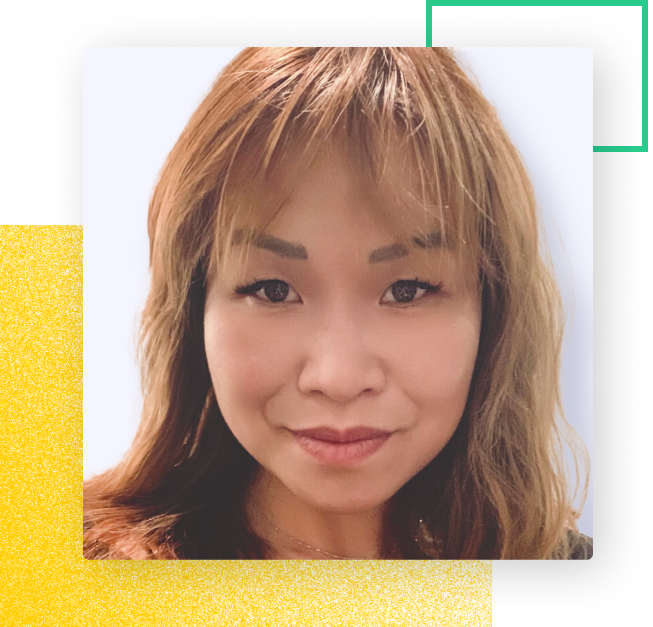 Landing pages provide an opportunity for ecommerce sites to think outside the merchandising strategy and around how you're delivering that product to your users. It's about making content more meaningful to potential customers. And to us, that's a competitive advantage.
The sales funnel doesn't start and end with a purchase—it's about nurturing prospects through your product journey and brand story, so they feel comfortable and confident when they buy. Alex explains that DYPER has utilized landing pages to meet customers where they are in their journey—and tell the appropriate story—so that they can speak to each one's specific needs.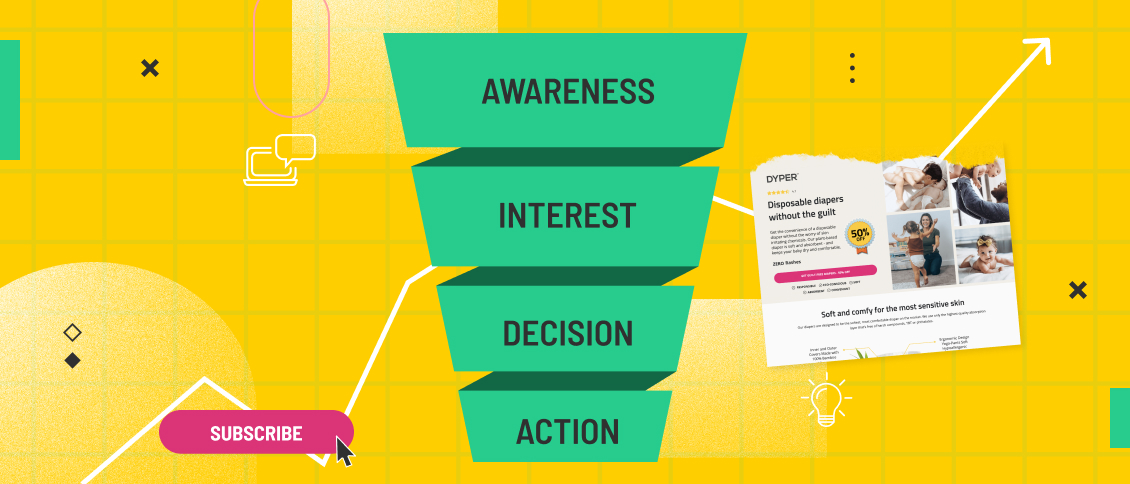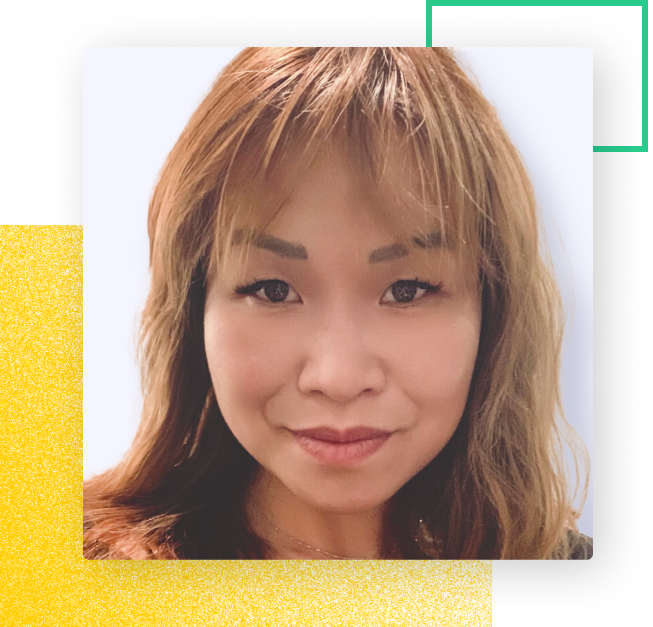 I think of landing pages as an entry point. It allows visitors to get what they want—fast. Think of paid search. There'll be users who are like, "Oh, I'm aware of DYPER. And I'm aware of Pampers. What's the difference?"

I could easily just send them to our homepage where they can learn more about us, but we don't talk about our competitors on our homepage so they'll miss a key piece of information they're asking for. That's why it's so important to create different experiences based on what we know about each user to get them down the funnel faster.

It's really about being a more conscientious marketer.
When visitors arrive from different places, they've got different needs. And those needs are met without them having to search deeper? That translates directly into conversion rates. And in marketing terms, that's what we like to refer to as *chef's kiss*.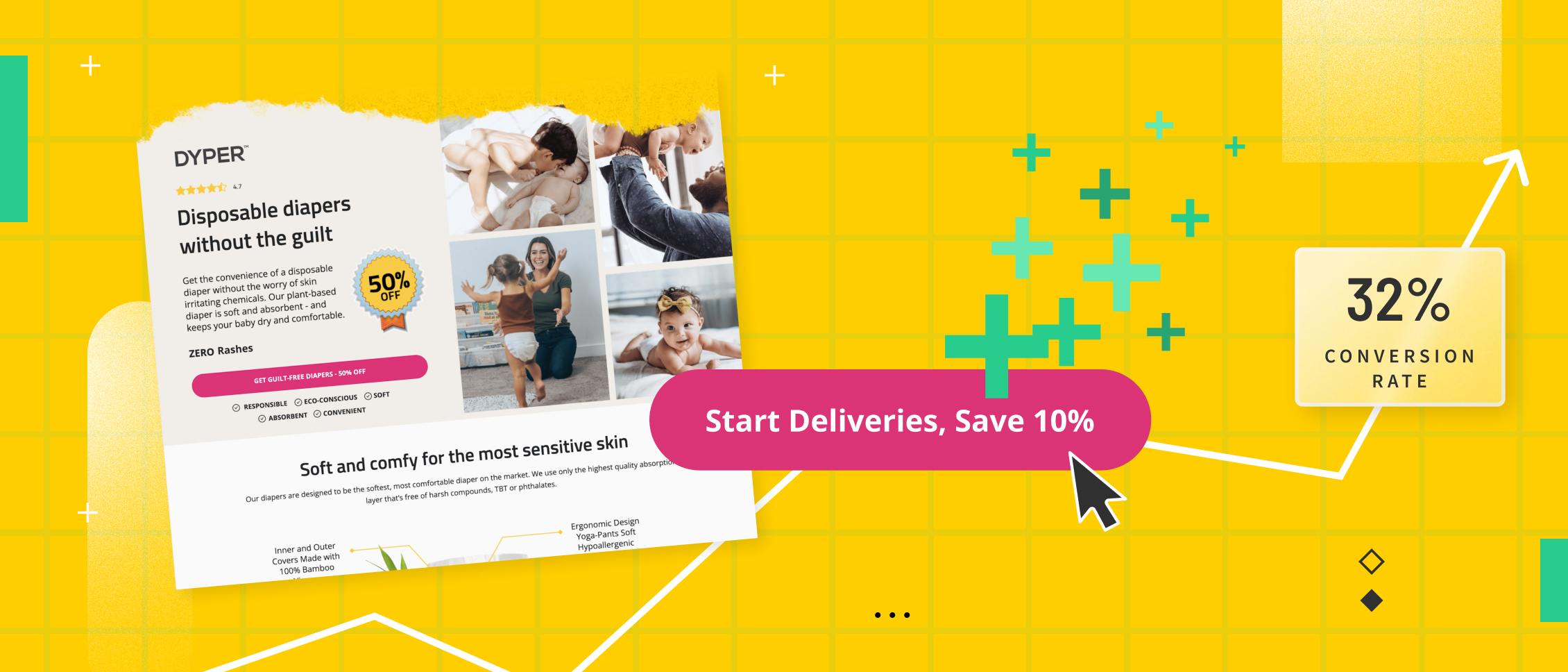 And it's a strategy that's working. Over the last six months, DYPER's promo-specific landing pages alone have netted them 6000+ conversions. Everyone loves a good discount—duh—but when keeping in mind the majority of these clicks aren't one-off purchases but rather long-term *subscriptions*?
Hawt damn. That's a lot of clicks.
How DYPER brings their brand to life with Unbounce
So, how'd DYPER end up using Unbounce landing pages?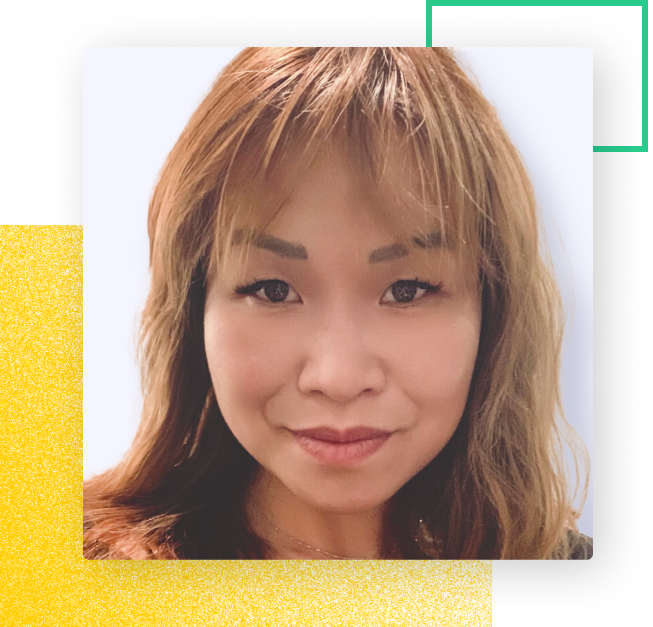 We needed a platform from which we can work very quickly and spin out lots of different variants and lots of different ways that we can talk about the brand.

Our founder [Sergio Radovcic] is from a tech background. So he's very much plugged into the idea of using technology and data to drive innovation, to drive progress. He's been a good support and advocate of using landing pages to do this.
Starting with an agency who created a selection of key pages, the marketing team at DYPER soon took over—and that's when they found Unbounce. With hundreds of customizable landing page templates and easy-to-use builders, the DYPER crew hasn't skipped a beat.
We've been able to continue iterating and telling our story, however we need to tell it.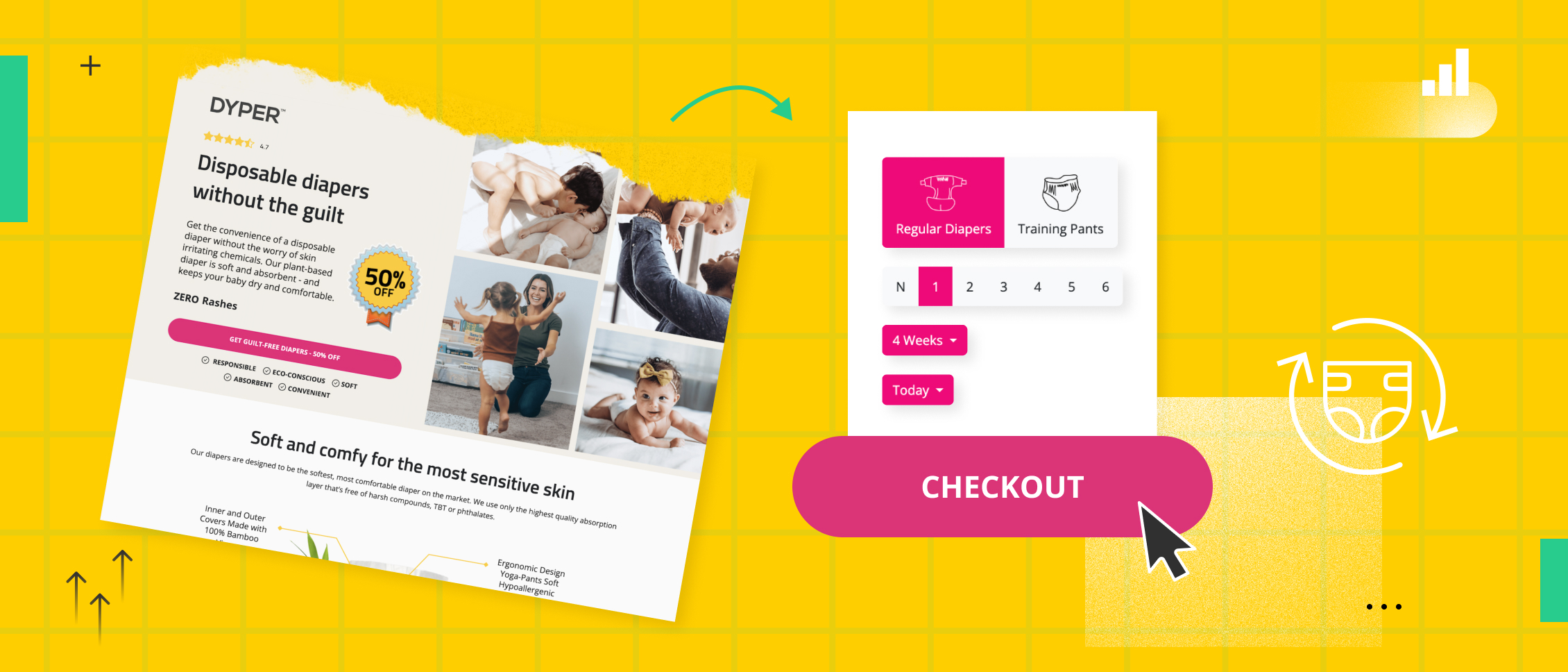 Currently, there are five members of the team who are actively working on Unbounce at any given time. Too many cooks? Not so much as a smooth workflow. Whenever someone needs to create a new page, they've taken the approach of copying current pages and then customizing it for each campaign—keeping the branding intact and the process quick and easy.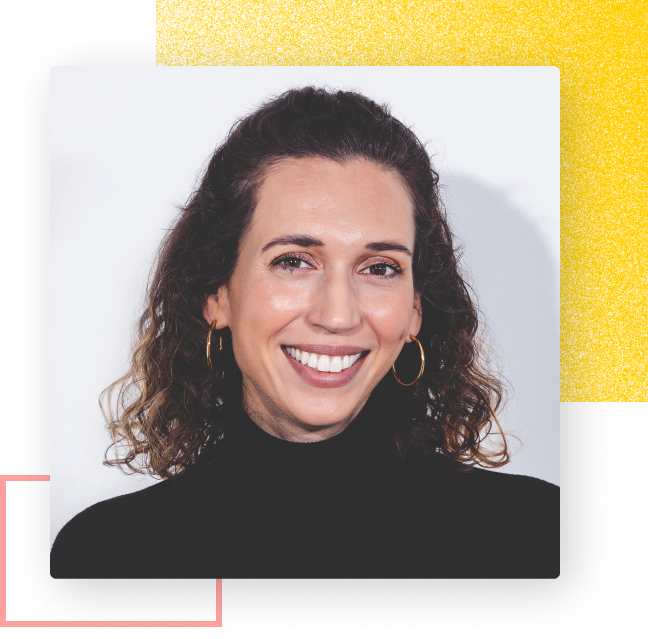 Since we have a custom website and online shop, it's a bit rigid in what we can and can't do. So we see Unbounce as our "other CMS" where we can deliver different types of content and spin out pages fast. For us, speed is number one—especially since we need to support our growth efforts and tell a brand story at the same time.
With the majority of DYPER's landing pages built with Unbounce's Classic Builder, they have complete control over how their brand is represented—and adjusting landing pages for different campaigns is easy with the drag and drop design functionality.
And that's why creating a new, custom campaign is as easy as copy, adjust, and publish.
Thinking of landing pages for your own ecomm efforts?
DYPER has seen amazing success by connecting landing pages to their product story, and tying that story to the different stages in the buyer's journey.
And that's a marketing lesson that goes far beyond just ecomm industries. (Here's lookin' at you, SaaS marketers. 😉)
Looking for ways to tie your own product story with your sales funnel? With Unbounce Apps, connect Shopify, Stripe, PayPal, or WooCommerce directly on your landing page.
Seamless checkout? Done, and done.