There's a reason 63% of the world's websites use WordPress as their CMS (content management system). It's easy to customize, well-optimized for SEO, and seamlessly integrates with hundreds of third-party tools and services. What's not to like?
You could go as far as to say that WordPress is an ideal place to build landing pages that increase conversions. And we'd be convinced.
So, if there's a two-in-three chance that you're already using WordPress, you probably have thought about WordPress landing pages, too, right?
Well, if you haven't, it's about time you did. WordPress landing pages can help you streamline where you get all your additional traffic and conversions. Whether you're already using WordPress to host your website—or you're considering getting on board—WordPress landing pages are your next natural step. So get on board to learn a lot more about 'em.
What is a WordPress landing page?
In the simplest terms, a WordPress landing page is a landing page built on your WordPress site. But it's a little different than the other pages on your site, because it focuses on just one key message and just one action. 
In fact, let's take a further step back. "Unbounce, what's a landing page?"
We're so glad you asked. Here's a little scenario to get you started. 
Let's say your business is steadily growing (good news), so you're hiring and onboarding more employees (great news!) You and your team discuss finding a solution to speed up the process, as you all appreciate efficiency. Who doesn't?
After searching Google for a solution, you're delivered an ad on Facebook for an automated onboarding solution. It goes a little like this: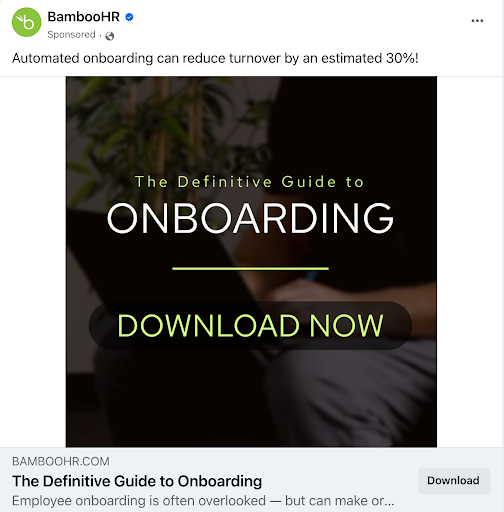 Sounds promising. Your curiosity is piqued, so you click on "Download" and end up on this page: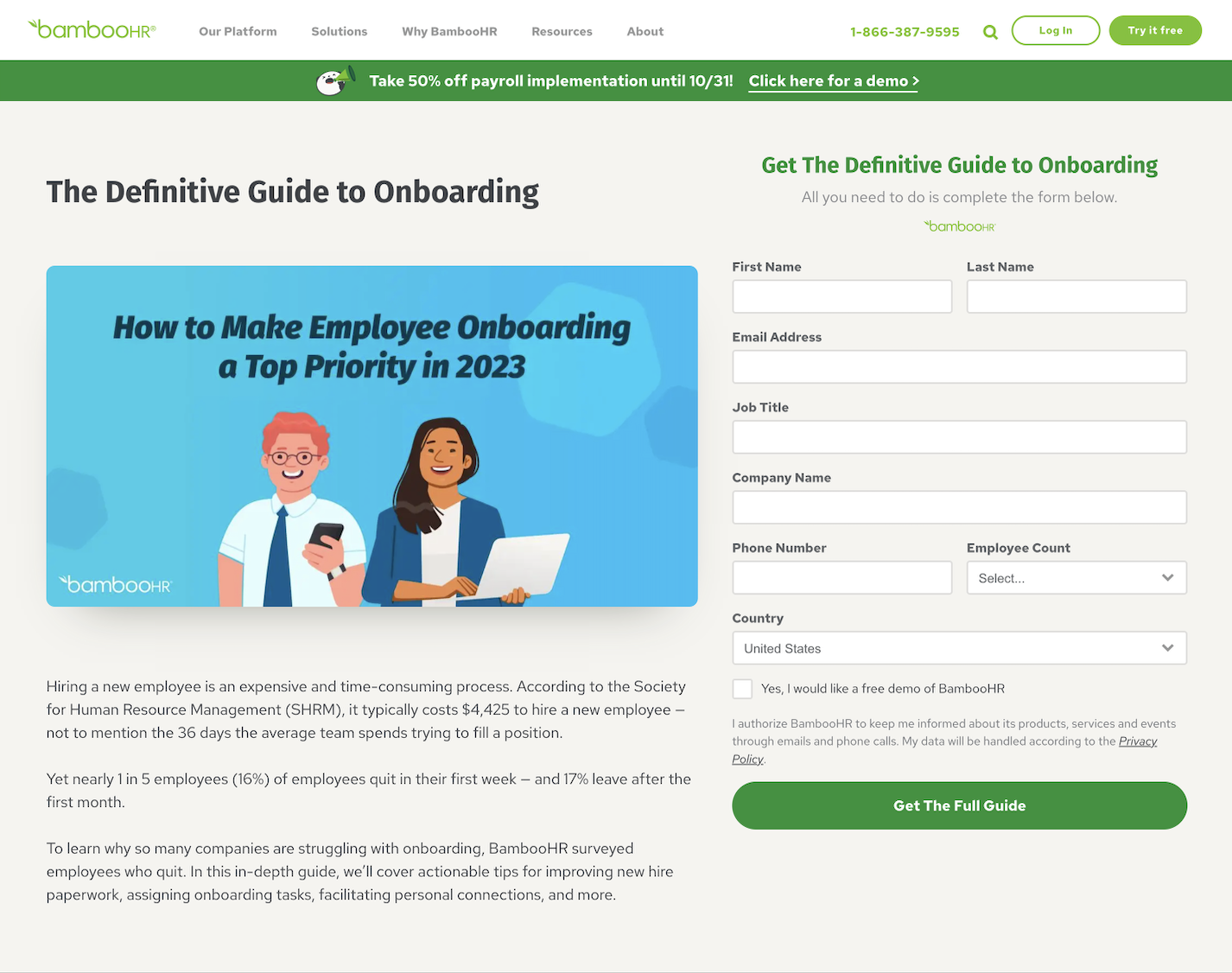 This is a landing page. The place you landed after clicking on the ad.