When you get a massive rush of landing page visitors, it's common to have one of two feelings:
"Awesome! Keep the traffic coming!"
Or…
"Oh no! How do I handle all this new traffic?"
TBH, you might have both feelings at the same time, and that's totally normal!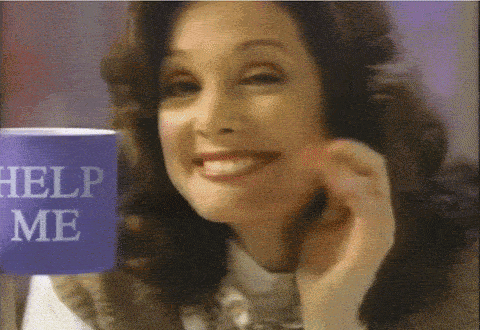 However you react to this big change, you'll be better prepared for it if your landing page is ready to convert big traffic numbers. Depending on your traffic source and conversion rates, you might need to give your landing page or sales page some TLC.
This blog post will teach you how to evaluate a landing page traffic surge, maximize its conversions, and smoothly lead those conversions down your pipeline.
First Things First—Assess Your Traffic Situation
Before you decide what to do with your traffic explosion, you've gotta understand two things: your traffic source and its conversion rate.
When you understand the main source of your new traffic, you'll have an easier time giving those visitors a more consistent and enjoyable experience. You'll get a better grasp of the context your visitors are bringing to your landing page when you know where they clicked your ad.
Where are your new visitors finding your landing page? Most landing page sources—like search ads and social media—let you use URL tracking or integrations to track when they send you traffic. Check your website analytics and Google Analytics stats to find even more traffic sources and trends.
Once you narrow down your traffic source, you'll need to figure out if those newcomers are converting—performing your landing page's marketing goal. If you have a low conversion rate, you may want to revamp your landing page. Meanwhile, a high conversion rate could mean you need to ease that traffic into the rest of your pipeline.
How do you know if you have a low or high conversion rate? The median conversion rate for a landing page ranges from 2.4% to 9.8%, depending on your industry. You can grab your industry's specific numbers from the Unbounce Conversion Benchmark Report.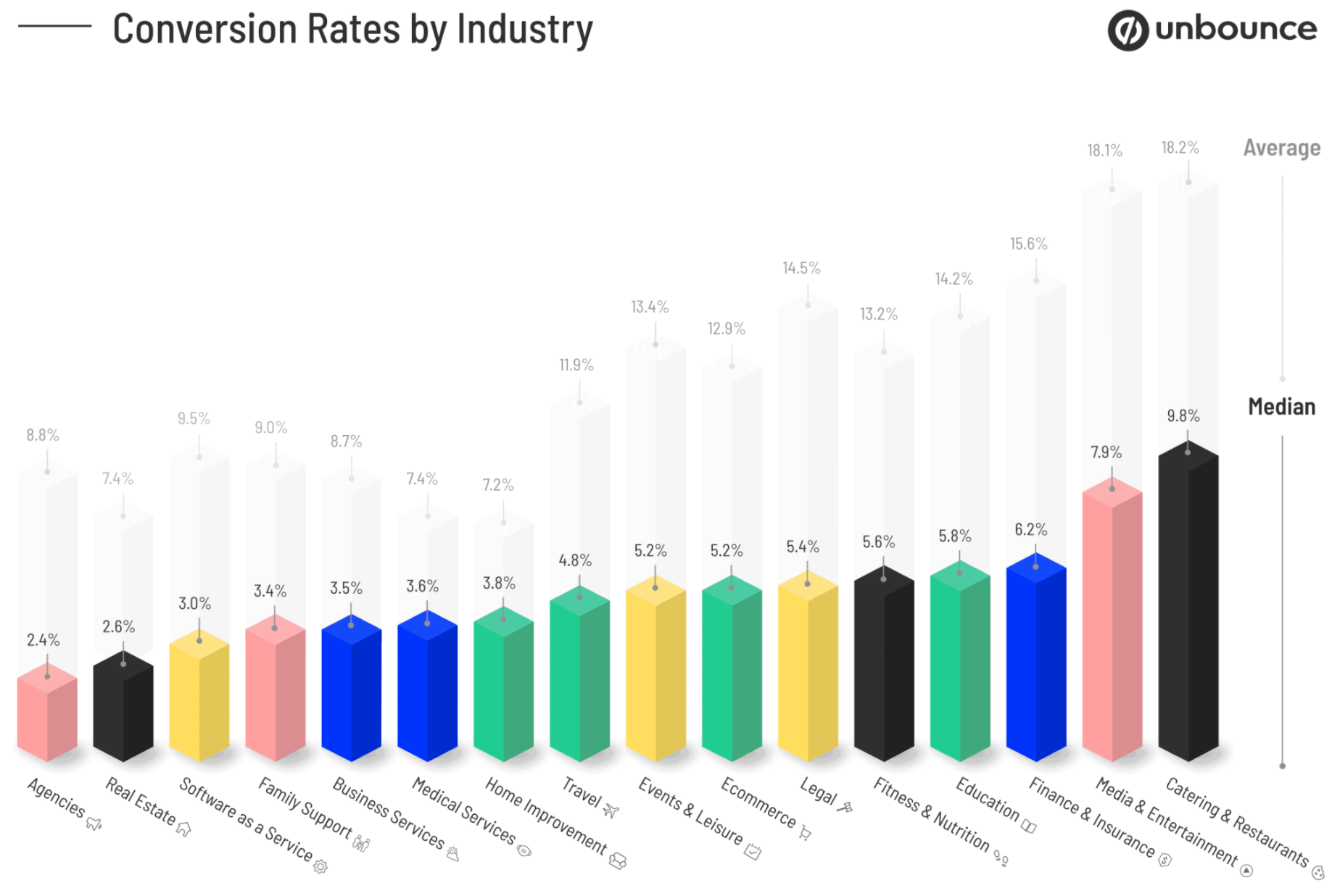 What to Do When Your New Traffic Isn't Converting
If you have a lower than average conversion rate or want to get more conversions from your traffic surge, you'll need to optimize your landing page. With the source of your new visitors in mind, try these four tactics.
Ease the journey from source to landing page
Imagine you see a sign for "Taco Tuesday" outside of your favorite restaurant. You head in, ready to get your taco on. But, when you look at the menu, there are no tacos in sight. What gives?
A similar whiplash happens when you run an ad that doesn't align with your page's content. If your ads mention a particular product, feature, or piece of information, make sure your landing page does, too. Otherwise, your visitors will be scratching their heads, wondering why they can't find the information they came for.
For example, if you reference a promotion in an ad that links to your landing page, your landing page should feature that promotion. In this scenario, consider creating an entire section dedicated to your deal, as GloriaFood does in their landing page below.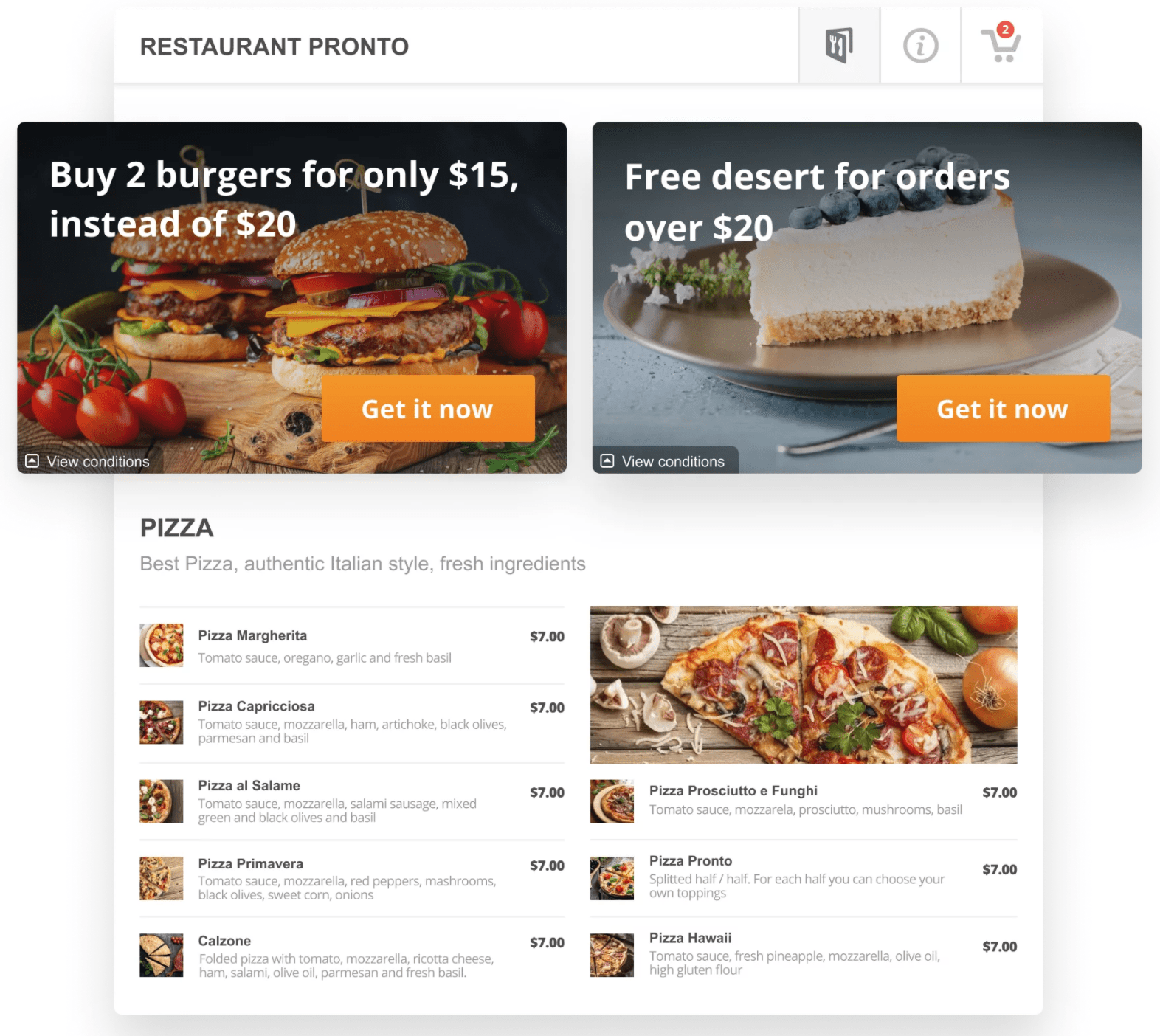 Show off your value proposition
When you have a bunch of new folks visiting your landing page, you've gotta remember that a lot of 'em are new to your brand. While you know what you have to offer, these visitors don't—and that gives you the chance to show off your stuff.
There are many ways to build an information hierarchy that presents your top benefits first, but you can keep the process simple by offering your value proposition upfront. Your value prop answers the question, "What value does my brand deliver to my customers?"
Check out how HiredHippo's landing page front-loads its value prop, so visitors have a clear understanding of what they offer: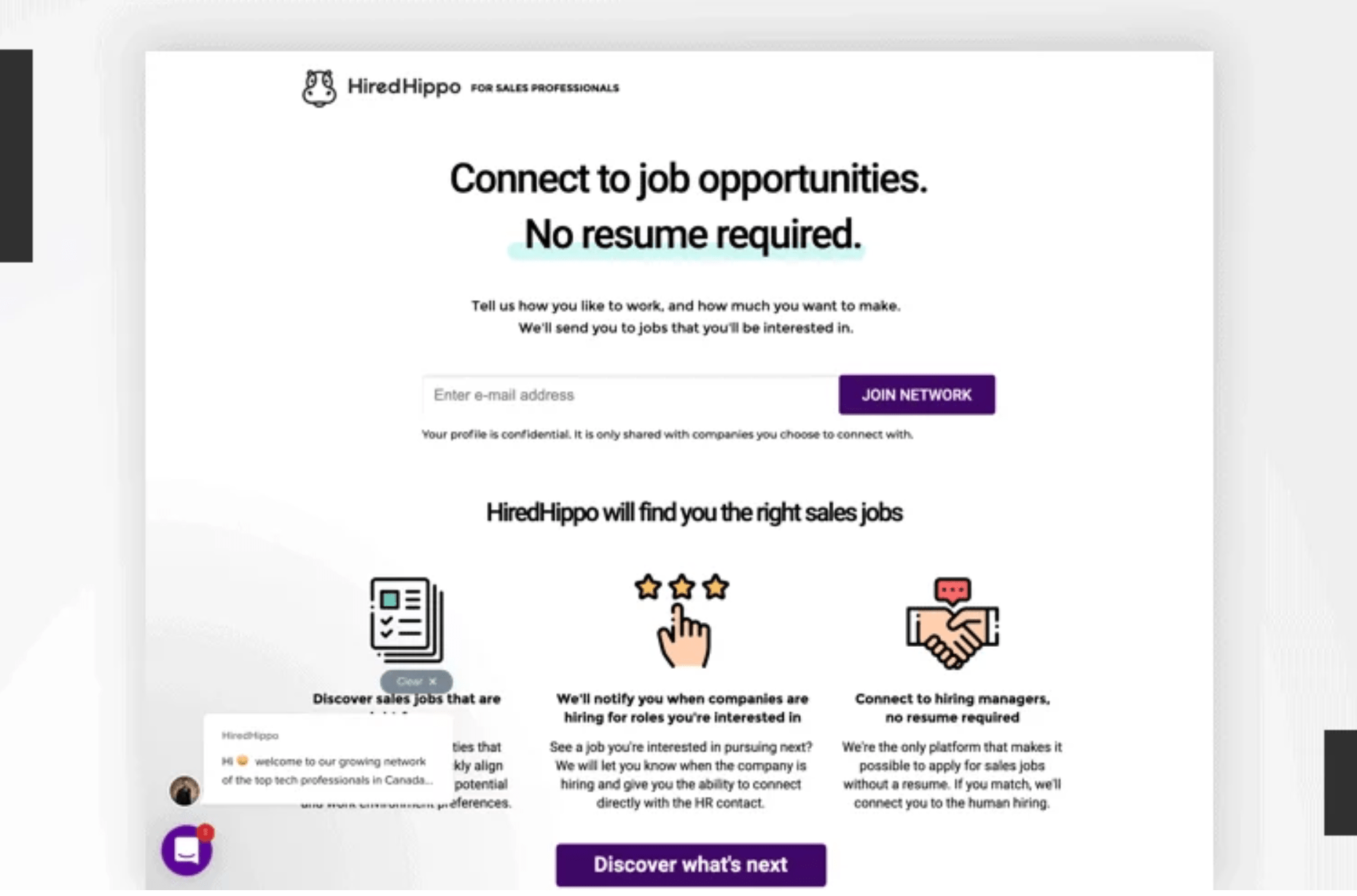 If you didn't know what HiredHippo was before, the headline and subhead catch you up real quick. You start to understand the brand within the page's first few sentences.
Add social proof to the mix
If your traffic surge isn't converting, maybe it just needs an extra push with social proof. Social proof is content that shows that other customers back up your product—and it works. Research shows that a product's chance of purchase can go up by 270% with five customer reviews.
When you share social proof in an easy-to-see spot on your landing page, you'll build more trust with newer customers. They'll get the message that other customers have tried your product and stand by it.
Social proof goes waaay beyond reviews, by the way—you can get super creative with them. Look how cat subscription box KitNipBox shares pictures of real kitty customers from Instagram: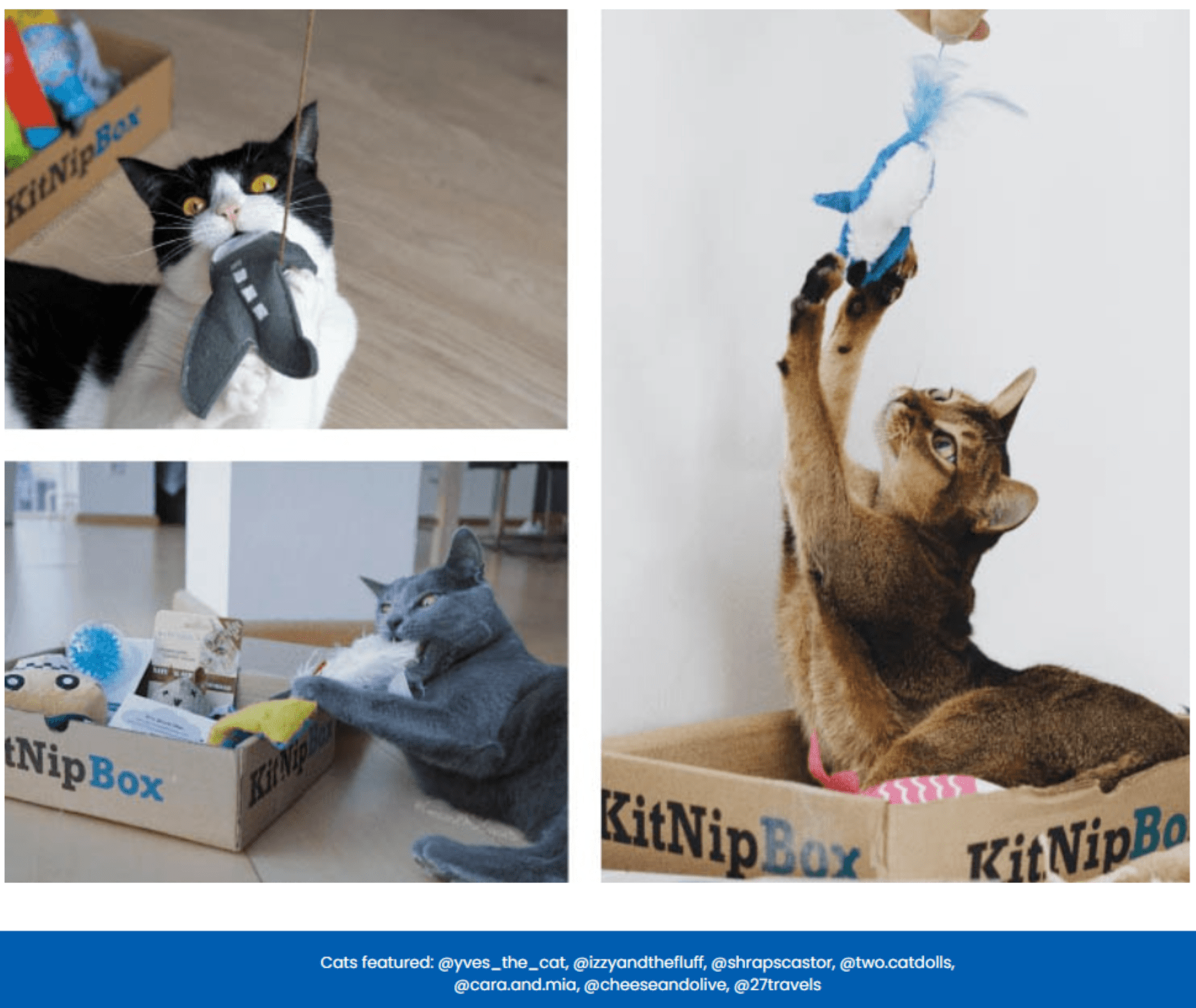 KitNipBox's approach works because even though cats are their end-users, they can't exactly write reviews. Instead, the brand shares pictures of cats enjoying their product so owners can rest assured their cats will appreciate their goodies.
Make a clear ask
Your new visitors can't convert if they don't know what you want them to do. So, you've gotta make your call to action (CTA) as clear and direct as possible. A wishy-washy CTA will cause more of your new traffic to bounce.
For example, check out how Shopify gets to the heart of the matter right away on their free trial landing page:
They put their CTA—a free trial sign-up field—in the very first section of the page, so you know what they want you to do ASAP. After getting the CTA in front of your eyes, they include more details about the free trial to add more context.
How to Handle a Sudden Conversion Rush
Sometimes, you can have too much of a good thing. When your landing page smashes the average conversion rate, you might find yourself without enough resources to keep your sales pipeline flowing. In this situation, you'll need to look at the steps that happen after conversion.
Check the CRM workflow you set up to handle conversions from your landing page. While 90% of companies want to keep their customer information in a single interface, only 32% have it set up that way. But, that goal doesn't have to be too complicated to achieve.
Many landing page builders have integrations that send your landing page leads and data to your CRM software. Try installing one of them so your sales team can handle all your landing page leads in one place. From there, you could send them on for scoring by conversion potential or lead nurturing emails.
If you're still having trouble managing your landing page leads, you might need to reevaluate your lead nurture workflow. This topic could fill a blog post on its own, but start with questions like:
Are our sales and marketing teams aligned in their goals and tactics?
Do we use strategies like lead scoring to prioritize the right leads?
Do we use the right sales and marketing tactics for each stage of the customer journey?
Editor's note: Still wondering how to generate more traffic to your landing pages? Consider starting a blog to drive in more targeted leads, partnering with complementary brands that already reach the kinds of customers you want, or collaborating with an influencer to promote your product to an active following.
Don't Be Afraid to Grow With Your Traffic
If you have a hard time handling a traffic surge, don't fret. Lots of businesses deal with growing pains. What matters is that you adapt.
Does your company have trouble making the most out of traffic surges often? You might just need to invest in more resources. Consider installing that tool you've been eyeing or bumping up your landing page plan. For example, higher-tier Unbounce plans help you manage more traffic and conversions. Check out Unbounce's plans and pricing to see if it's time for an upgrade.