The conversion scorecard is a tool you can use to gauge the effectiveness (or readiness) of your landing pages, in a simple 20-question yes/no format.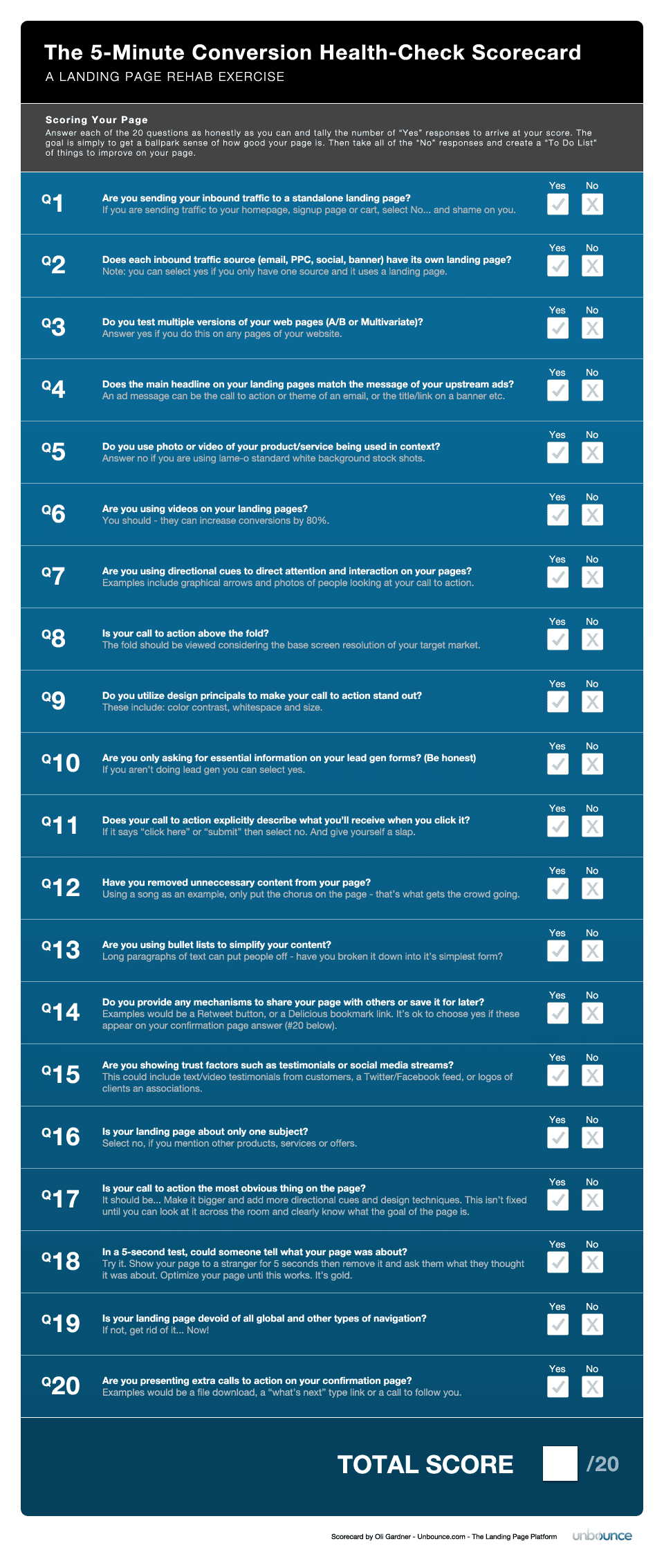 How to use the scorecard to score your page
Answer each of the 20 questions as honestly as you can and tally the number of "Yes" responses to arrive at your score. The goal is to get a quick ballpark sense of how good your landing page is and how many rules your page is breaking. You probably wouldn't want to do this exercise on a page that's doing really well as rules and best practices are only a starting point and you should never interfere with a successful campaign.
Then take all your "No" responses and create a "To Do List" of things to improve on your page.
Good luck. And remember, a sucky score means you have loads of extra conversions to make when you fix it…