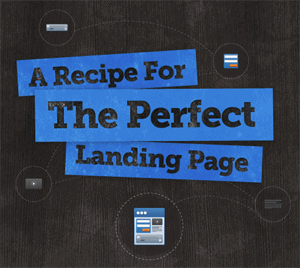 All great meals starts with a great recipe. The same goes for your landing pages.
In essence, it's all about planning.
So what are the ingredients that make a tasty conversion experience?
And how about the directions so that you can follow along step-by-step as you construct your initial landing page?
I say initial, because once you've baked your first page, you need to do multiple taste tests before your visitors will bite…

To see what your landing pages can look like when they're fully baked, check out this list of 35 Beautiful Landing Page Designs.
---
Embed this infographic on your site
---