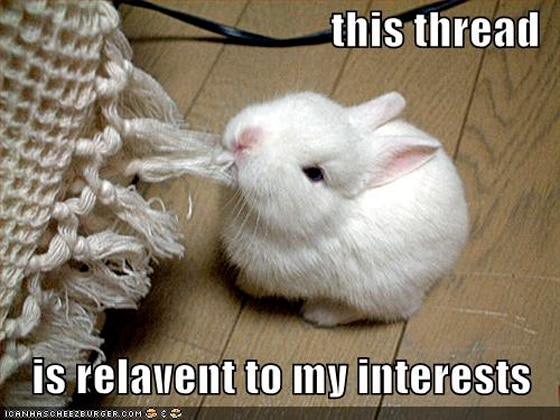 Capitalizing on news events is a useful way to drive traffic to your landing pages through social media channels, like Twitter and Facebook. In addition to mainstream news, you can use company press releases to earn dozens of backlinks, driving more landing page traffic – we'll learn about this later.
How to find news
A crucial component of using mainstream news events to drive traffic to any landing page is relevancy. Many marketers are stuck in analysis mode, not knowing where to look to uncover newsworthy topics. There are a few savvy tricks for keeping tabs on the news in your industry and even being the first to break it to your social network.
Google Alerts are an automated search which emails the results or delivers them to an RSS feed in specified time intervals. This trick can land the most recently-published industry news directly in a marketing director's inbox right, in near real-time. What could be simpler?
Google Trends lets marketers know what's trending among search topics. Marketers can use the tool to determine what key terms are being used for search in different topic areas, as well as to drill down to the most relevant hot topics on the web.
Google News, the journalist's search mecca includes only search results from approved news publications. Websites earning placement in Google News must meet a strict set of qualifying criteria, so the likelihood of encountering total garbage, while it still exists, is minimized.
AllTop is the brainchild of author and entrepreneur Guy Kawasaki. The site compiles the most popular stories from well-known bloggers and media gurus, and users can even drill down to category-specific results.
Your social networks, like Google+, Facebook and Twitter are a fabulous place to find juicy news. Remember the day Seal Team Six successfully found and defeated Osama bin Laden? The news broke first on Twitter.
5 Ways to use news to drive traffic
There are a number of ways marketers can use news events to drive traffic to a landing page through any social network.
1. Create a press release "story" based on recent news and statistics
Businesses can create a press release using a combination of other news stories to prove a point, offering the company's products or services as the solution. Home Instead Senior Care uses this tactic regularly as part of its overall content strategy.
Link to the press release in Twitter and Facebook news feeds. A press release, of course, can also be used to publicize the company's own news, such as a new CEO, new product launch or accomplishment. Inc.com suggests incorporating links to social media channels within the press release to improve share-ability and even incorporating embedded YouTube videos, other media and links to related resources. These tactics make it easier for journalists to find what they need to build a story.
2. Lead in to a blog post with a current event, finish by directing readers to a landing page
CloutSmith.com recommends using "interesting posts, constant engagement and quality content" to drive traffic. Post links to the blog post on Twitter and Facebook to create a traffic funnel.
3. Write a Facebook note
According to FabAdsLab.com, Facebook notes have strong search engine optimization (SEO) value and can be used for just about anything: a full blog post, casual commentary or a list of tips and tricks. This tactic can be taken a step further by tagging a third party's fan page mentioned in the story, so the note not only shows up in the original business' news feed, but in the other's news feed as well. Building links into the content naturally.
4. Participate in cause marketing and charitable events
Any business can get involved in a charitable event or cause and publicize the company's efforts and support using Facebook and Twitter. Similar to a Facebook note, tagging the charitable organization's own Facebook page will cause links and posts to appear in that page's news feed as well, improving overall visibility. These partnerships should be mutually-beneficial and relevant, advises SelfishGiving.com, and both parties should research the other's reputation and level of social media activity before coming to an agreement. NetworkforGood.com offers a useful checklist on planning a social cause marketing campaign.
5. Respond to and comment on relevant news-worthy posts and events
People tend to ask questions and pose problems on social networks (such as Quora and LinkedIn), actively seeking the advice of their connections. Marketers who actively seek out, respond to and engage with the community can quickly earn recognition as a subject-matter expert. Responding to appropriate questions with real solutions and a casual link back to a landing page (without shameless self-promotion) is an effective tactic for driving landing page traffic. This can also be done by responding using a Facebook page rather than an individual's account, thereby increasing the brand's visibility.
---
Using news events to drive landing page traffic is an effective way to gain visibility through taking a more active role in public commentary. Using this technique, marketers can easily jump into conversations and move beyond simply posting links to a company's landing page in social media news feeds. Building conversations around relevant news topics moves a business beyond self-promotion and into true engagement.