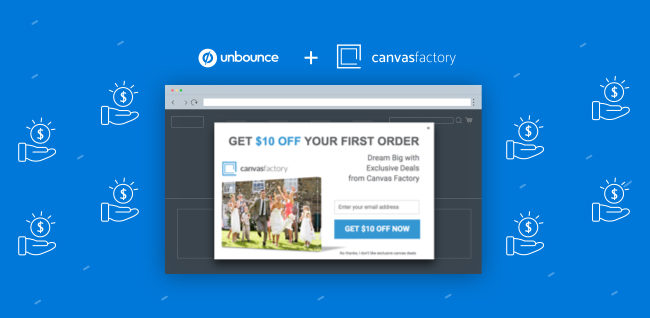 When you hear 'website popup' in a marketing context, my bet is—as a discerning marketer—you all but cringe. Surely these boxes that jump up in the middle of a screen are for low-level marketers. They're scammy, make you lose your train of thought, nobody likes them,…you'd never use 'em.
But can you really hate popups if they're found to drive results?
As heated as the debate can get, Richard Lazazzera, an ecommerce entrepreneur and Content Strategist at Shopify has a fair point in this reply to a comment on his blog post:

Image via the Shopify blog.
And drive sales they can.
By experimenting with popup overlays, Sydney-based Canvas Factory (an ecommerce shop providing high-quality canvas prints) has found a ton of success engaging prospects at exactly the right time.
Using just one popup that appears across several of their domains, Canvas Factory discovered the targeting that worked best for them, and—most importantly—brought in 1.1 million USD in revenue(!) via their offer.
In today's post, we'll share Canvas Factory's story, along with some lessons learned, so that—if you're tempted—you too can convert more site visitors.
Canvas Factory's approach to ecommerce popups
Similar to many ecommerce brands, Canvas Factory wanted to convert more of the visitors leaving their site empty handed. They'd realized some prospects only needed a moderate incentive to get over any purchase anxiety, so they had started offering a small discount via a coupon.
Eventually they wondered if the coupon would perform even better if delivered via a popup at the right moment.
Experimenting, they created this popup overlay in Unbounce for their site: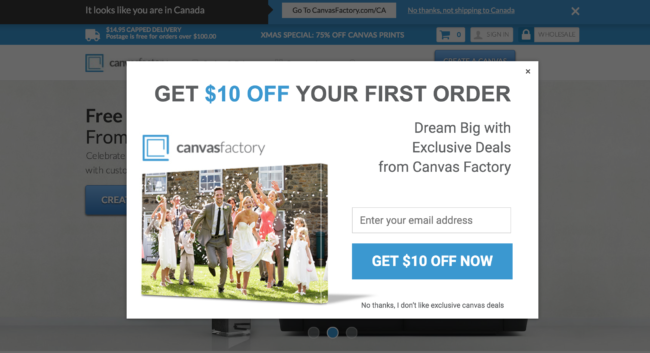 One of Canvas Factory's domains outfitted with their popup.
They duplicated this one design eight times for running across different domains on certain URLs. The copy was the same for each, offering $10 off someone's first order in exchange for an email, and only appeared as someone was actively trying to leave the site, once per visitor.
The main difference was location. The brand ran four of these overlays across their product pages on their Australian and New Zealand domains, while another four appeared on the Canvas Factory blog across the same domains.
How'd the experiment go?
The Unbounce popup overlay has now been running from November 2016 to present and in comparing the period before using the popups to promote this same coupon code to now:
Canvas Factory has seen a 6% to 9% increase in use of the coupon, and
Subscription to their mailing list has grown by over 14.3%.
Now the brand's marketers can do a better job actively nurturing prospects claiming the coupon, and re-marketing to successful first-time customers.
But in terms of the bottom line? Managing Director Tim Daley says it best: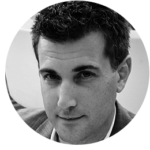 "Unbounce played a key part in Canvas Factory's conversion rate optimization activity for our subscriber campaign. This has contributed to over $1.1 million dollars in purchases."
$1.1 million the brand may not have otherwise seen had they not tried the overlay? If that's not making you reconsider whether or not your personal distaste for popups should stop you from trying one out, I'm not sure what will.
That said…
How'd the brand track success?
Tim tells us the coupon use was measured by integrating Unbounce popup overlays with their mail platform and their payment gateway CS-Cart:
"This [integration] allows us, per country level, to collect new subscribers, partition [them] to relevant country and then track their individual and group purchase application of the coupon acquired through the popup."
Ultimately the integration lets Canvas Factory see:
How many customers are using coupons + how many discounts are being used total
Total revenue before and after coupons are applied
Average order value before and after coupons are applied
What kind of customers the brand's attracting with coupons
All very useful factors in understanding how long a campaign like this is feasible for, and experimenting with different discounts.
Want to push
your
lead data collected via landing pages, sticky bars, and popup overlays through to your mail platforms and other tools? See our
Integrations Powered by Zapier
and all the connections available right in Unbounce.
It's all about location: A lesson on why popups in the wrong place are a big mistake
Your gut feeling that popups can be scammy? It's not far off. If used incorrectly at the wrong time or on the wrong URL of your site, they certainly can be. We've all seen these types of popups and they're maddening.
In Canvas Factory's case, it wasn't as simple as create the popup, set it and forget it. In running their Unbounce popup overlay in several locations, they've learned placement and timing is critical.
In Tim's case, he discovered that the blog wasn't the proper placement for this particular offer, it was simply too soon in the buyer journey to be offering someone a discount. With posts on the brand's blog aimed to help you take better photos of your kids and other photography tips, this level of awareness doesn't really align with wanting to purchase right away.
Overall, Canvas Factory's blog popup conversion rate was 0.18% versus the up to 11% conversion rate they'd seen on product pages where the purchase intent was likely higher.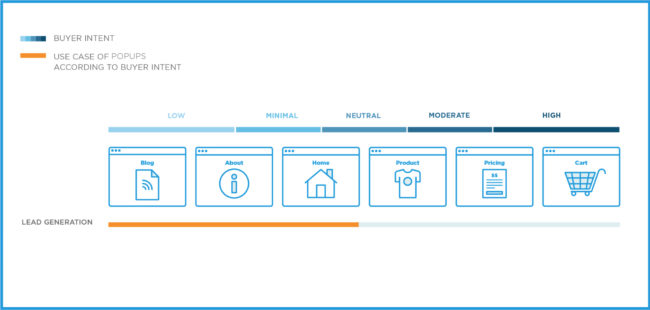 As outlined above, aim to align your offers with buyer intent.
The lesson:
If you choose the right place for your offer (pricing pages and high commitment URLs in Canvas Factory's case), you'll see results because you offered a timely and relevant incentive. In the wrong place, however, you simply won't see the results you want, and worse, you'll irritate and annoy your visitors.
So you shouldn't use popups on your blog?
No—Canvas Factory's unique experience isn't to say that popups on your blog won't work, because they definitely can. You just have to choose the right kind of offer and perfect targeting. Because your blog readers may not be product aware yet, you need to align your offer with the level of awareness readers do have about your company (i.e. they might be open to a free in-depth ebook about the exact topic they're already reading about).
You might also try directing your blog traffic to an even higher-converting area of your site.
Here's a super relevant clickthrough popup Seer's Wil Reynolds uses to offer up more relevant content on his site: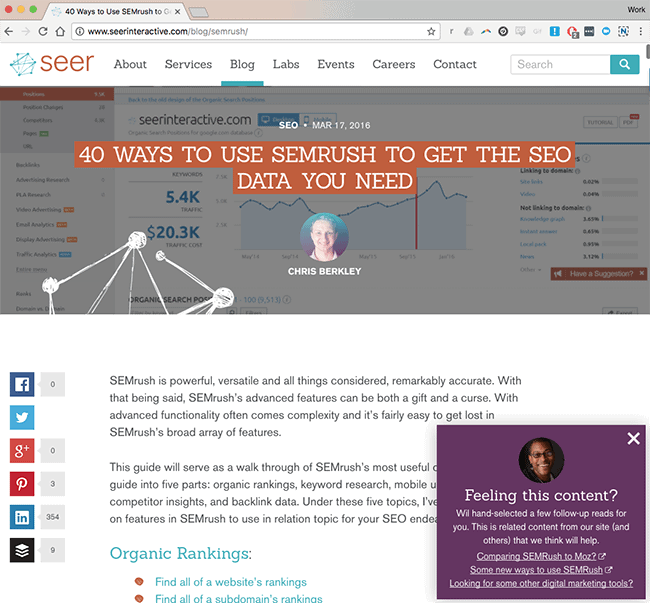 By proactively serving up what prospects might want next, Seer becomes more trustworthy and keeps people engaged on their site longer (which is a great sign in Google's eyes). You can make traffic shaping like this the goal of some of your popups in locations where a higher-commitment ask doesn't make sense.
Try an Experiment Yourself
Overall, popups can definitely be annoying when used aggressively or poorly (there's no arguing that) but, as we've seen with Canvas Factory, proper targeting and relevant offers can make all the difference to both marketers and site visitors who can be receptive to proper incentives at the right time.
If you've got a great campaign or offer running, a well-timed and targeted popup could ensure all the right people see it and that you don't leave opportunities on the table.