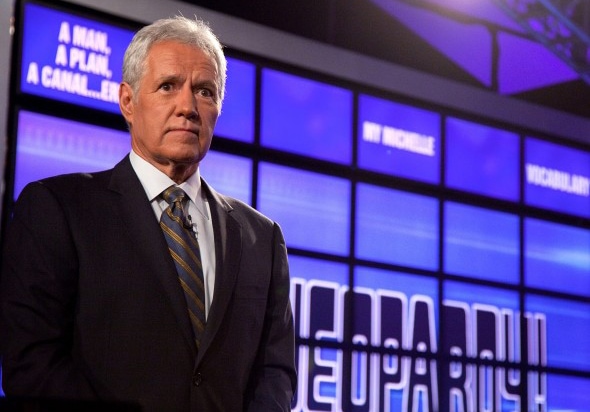 "I'll take Lead Generation for $0, Alex." Image via
Fansided
.
Lead generation is a dirty term.
It ranks with cold calling and outbound sales on a list of items now considered outdated and rude; many associate it with pop-ups and junk mail. Ask a stranger what they think when they hear lead generation and you'll rarely get a positive response.
In fact, when we put up a survey using Mechanical Turk, we found that over 50% of respondents found that the term to be "very negative" or "somewhat negative."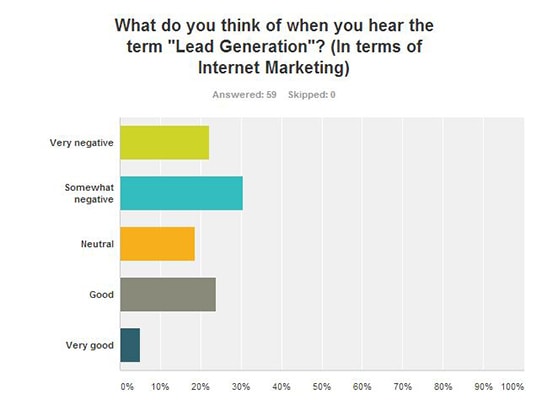 Over 50% of survey respondents found the term lead generation to be "very negative" or "somewhat negative".
This is problematic because businesses cannot exist without lead generation. To grow, or even stay afloat, you must have a steady stream of new prospects flowing in. Herein lies the conundrum: the general perception of lead generation is negative, but every business must do it.
So how can you generate leads in a way that isn't perceived by your prospects as being intrusive or spammy?
Make lead generation fun.
If you create an amazing experience for your prospects, you'll find that they come in delighted droves.
So where can you start? Let's look to an orator, a coffee shop owner and a computer expert for a little inspiration on how to get new customers by playing games.
1. Revitalize boring content with a quiz
Meet Jack: one of the world's leading experts on Microsoft Excel. He created an extremely comprehensive guide to Excel, and placed it on a web page that receives 45,000 visits each month.
But while his web page was getting tons of traffic, no one was signing up for his email newsletter. Jack needed a way to get more people to opt-in so he could prompt them to come back, and eventually sell them his Excel courses.
He decided to create a quiz with some of the more important points about Excel. With the quiz, users could now interact with his website and see how much they knew about Excel. Jack placed an email signup just before the results of his quiz asking viewers if they'd like to get more information about Excel in the future. The results were dramatic: his page jumped from receiving 20 new email subscribers each month to over 500 each month.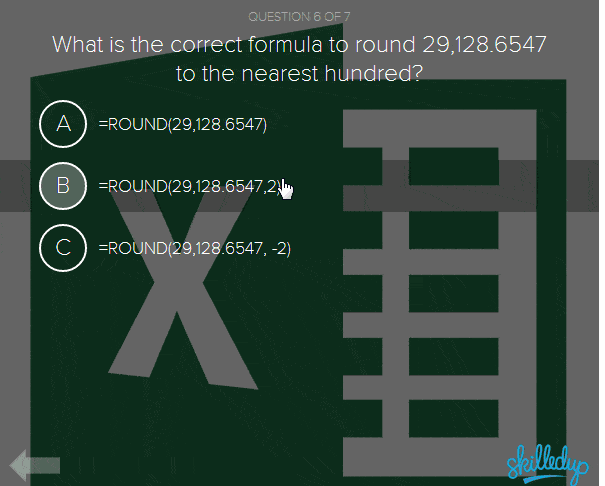 With an interactive quiz on the page, subscriptions increased by 2400%.
Jack transformed his Excel page from a lesson into a game. Instead of forcing viewers to read a document (and hope that they learn from it), he took an existing piece of great content and gamified it. The result was a healthy jump in leads – a 2400% increase, to be precise.
By gamifying the lead gen experience, Jack was able to drive 1,612 leads in just three months from one quiz. In the three months prior to adding the quiz, that lead total was only 60.
And guess what? This isn't a theoretical example; Jack is a real person (except his name's not Jack). He runs a site called SkilledUp.
2. Use videos to collect information in a timely manner
One of the great orators of our time, Simon Sinek, is known for helping thousands of businesses grow and prosper. He does something amazing during his speeches: he adds CTAs to his slides. At certain points, he'll prompt his audience to take action: "text in your email address to get more info on this point."
The calls to action are subtle but perfectly timed – and they're part of the reason Sinek is now one of the best known business speakers in the world with a loyal following.
Not all of us can be as famous as Sinek or draw large crowds. But we can use video to achieve the same results.
Online video is huge; 78% of adults who use the internet view video content daily. To leverage this, why not use Simon's lead generation method with your own video content, prompting users at intervals to get more information? Services such as Vidyard make coupling video content with CTAs easy.
Let's say you have a great video about landing pages, one part of which covers color schemes. This is an extensive topic and it might not make sense to go in-depth on color psychology in a video about landing pages.
However, this is the perfect opportunity to stop the video and ask the viewer if they'd like to get more information about color theory from you. If they are interested, you can collect their email address to send over the additional information.
Your video will instantly turn into a sort of game show; it'll be as if Alex Trebek is stopping the video to ask if you'd like to learn more.
In the same vein, the screenshot below is taken from a Rare Republic campaign, in which the presenters pause what they are saying and point to the email signup form, making an interactive medium out of video.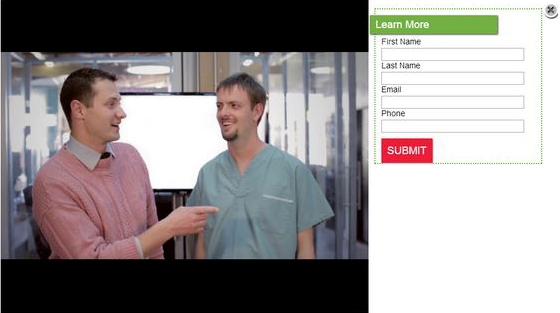 Rare Republic
made video into an interactive medium by pointing to the CTA.
Using video content and Sinek's method, Rare Republic collected 600 new leads in just two weeks – from only 748 minutes of total video views.
They engaged with viewers in a personal way by adding pop-out calls-to-action that the video presenter could point to. This is an amazing opportunity to make email capture less formal, more personal and more fun.
3. Generate leads using the shopkeeper method
Tom has just moved to Seattle from New York for work. He wants to get acquainted with the new city and picks a local coffee shop to get started with the Seattle tradition of coffee drinking. His first weekend in the new city, Tom pops into a local shop where he is greeted by a friendly worker named Ashley.
Ashley greets Tom as any barista would, but then begins to ask him about his tastes in food, drink and activities. After a few minutes, she tells Tom to wait while she pops into the back of the store. Upon her return, she has a variety of coffee samples in hand, selected according to the taste profile she put together for Tom during their short chat.
Tom, impressed that a store owner took the time to give him an assessment, purchases the coffee and signs up for Ashley's email list.
Because Ashley took the time to ask Tom questions about his tastes, she was able to not only make a sale, but also get Tom's information for future purchase opportunities.
Death Wish Coffee used this same method online by creating a fun quiz entitled "How Bad Do You Need a Death Wish?" that ultimately tells people how bad they need coffee. Just before the results of the assessment, there is an email sign up form. The results of the quiz also feature an offer to purchase Death Wish's coffee.
Using online quizzes, you can dole out memorable advice and trade it for a new email lead.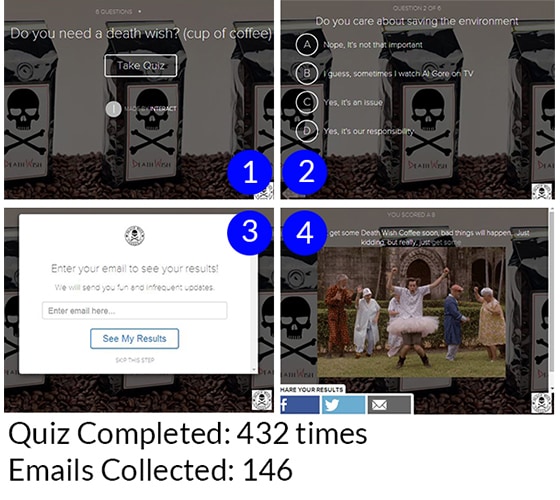 On the surface, Death Wish's quiz appears as a fun branding play, but they are ultimately giving away an assessment in exchange for a lead. Their quiz strikes a good balance between being entertaining and inspiring leads to take action; the questions are downright hilarious, and people want to see their results.
Go forth and gamify
Lead generation doesn't have to be a loathed process.
True, the public perception of the term is not great, mostly because too many businesses have turned lead generation into a spam engine. But collecting information from web visitors doesn't have to be a painful process for customers.
Turn lead generation into a fun, interactive process, and you will change your customers' perception of what lead generation is and drive conversions – all while having fun!
---