There are so many awesome things we just released (especially if you thing "so many" means 4). You're busy, and maybe even bored, so I'll keep the intro super short and dive right in:
Constant Contact Email Integration! – Connect your leads form to Constant Contact to become a better email marketer. Can I get a "Hell Yeah!"?
Add social data to your leads – Our RapLeaf integration lets you automatically add Age, Sex and Location to your lead date – #HighFive
Dear Dashboard, you're hotter… and faster!
Integration error handling/reporting
Unbounce gets a new office – and we LOVE it
Constant Contact Email Integration!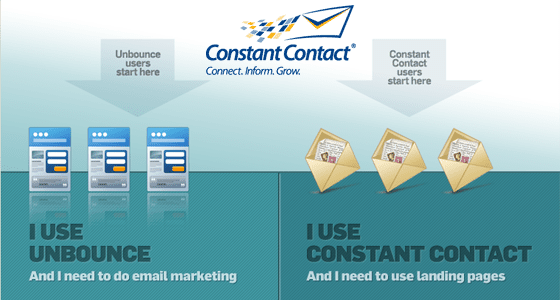 Email marketing can be tough to do right, so when we were choosing our latest integration partner Constant Contact, what we really liked about them is that they have a massive collection of free actionable advice to help you do a better job of communicating with your customers, including:
1 on 1 coaching
Live in person seminars
Webinars
And a ton of best practice guides, podcasts and tutorials
Find out more and watch the integration video we created here
Add Social Data to Your Leads

Now if you go to the Account->Integration Details page of your account you'll see the option to enable RapLeaf Social Data. Once you do this, for every lead that you capture on your Unbounce forms, you'll also get the Age, Sex & Location of your leads appended to your lead data!

This let's you send more personalized emails back to your leads. Pretty cool right?
Learn more over at the RapLeaf Website
Dear Dashboard, You're Hotter… and Faster!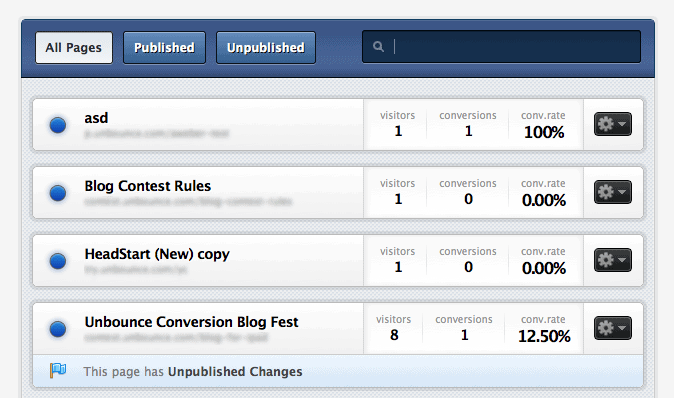 Note: You won't have blurry spot on your dashboard – that's just me being tricky and hiding URLs.
Got tons of pages?
We've been talking with a lot of you lately about the speed of the dashboard, and we're going to be rolling out some new features to make it faster and easier to organize your pages.
For the first phase of improvements we've:
Added filtering for published and unpublished pages
Added more advanced caching to increase page loads times
Made it look nicer! (who doesn't love a good facelift?) – Botox anyone?
Login to your account and check it out – we've love to hear your feedback
Next up will be page grouping and organization (which we know has been top of mind for many of you).
Integration Error Handling/Reporting
If you've used our integrations with Constant Contact, MailChimp or Webhooks – you'll now see some nice error messages showing up on your dashboard (or the page overview screen) – we hope that this will make your life a whole bunch easier when setting up your integrations.
And another cool thing is that if you see any errors show up, you can fix the problem and use our "Retry" feature to re-connect with the other system. For anyone out there using our webhooks and integrations – this is pretty rad.
Unbounce Gets a New Office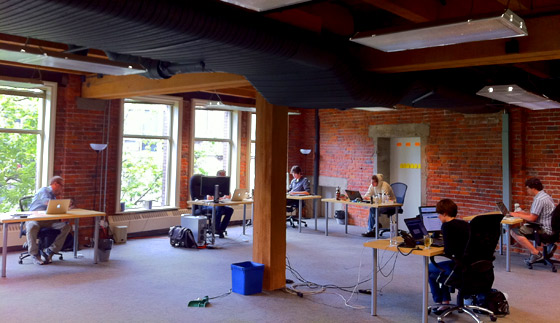 It's still a little bare right now – but it's got a brick wall – so it's cool :)
We all got fat – okay not really, we just drank too much beer during the Canucks run at the Stanley Cup :)
We're also hiring more people now, so we can release more awesome features more quickly.
To battle the bulge, we've moved into our new bigger, badder office! It's a super exciting milestone for us as we continue to grow – and we owe all of our loyal customers a big thank you for enabling us to do this.
As always – let us know what you think about the new features.
Cheers,