We're announcing some changes to our pricing plans that will make marketing to your landing pages even more cost effective. At the same time we're rolling out a new feature that many of you have been asking for – multiple custom domains.
New pricing with bigger traffic allowances
Multiple custom domain management
Add Wufoo forms to your landing page
New Affiliate Program
QUESTION: Who would you like to see Unbounce integrate with in the future?
$5K Contest Winner: Natalie Sisson
New Pricing Unveiled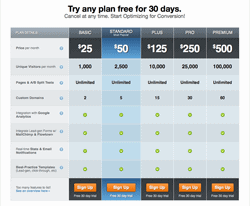 After working with our customers over the past few months, we've established new package levels to accommodate a more diverse range of businesses and marketing budgets.
Most pricing plan levels will see at least a doubling in their traffic allowance (unique visitors) and we've added a new tier that allows for 100,000 visitors for people who need to handle a ton of traffic.
Multiple Custom Domain Management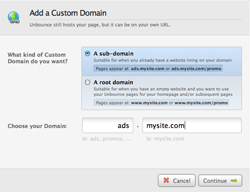 Do you need a unique domain name for each of your campaigns?
Do you manage landing pages for more than one company?
If so, you'll love our new support for multiple custom domains….
Account holders can log in to Unbounce and hit up the "Custom Domains" tab in the Account section to access the new feature. (You can also do this directly from the URL area of your pages).
Hooray!
Adding Wufoo Forms to your page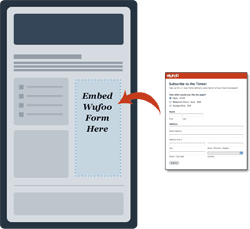 This is another user requested feature. And as it turns out, it's dead simple. If you want to do more than lead gen (which Unbounce is great at) – you can throw a Wufoo form onto your page and open up a whole new world of form capabilities.
Woof! Or should that be wuuf?
Watch a video about adding a Wufoo form to your landing pages
Question: Who should we integrate with next?
We have a long list of companies that we're partnering with and integrating with Unbounce, but we thought it would be best to hear from you when it comes to priority.
So, please fire us back an email and let us know what features you'd like to see merged into Unbounce or if there are any CRM systems and email providers you'd like us to hook you up with.
And the Winner of the $5k Landing Page Contest is…..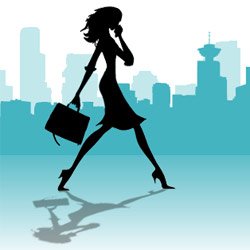 Natalie Sisson from WomanzWorld.com
Congratulations to Natalie (Womanzworld on Twitter), who is the winner of our $5k landing page prize package contest.
With our new pricing plans, the total value of the prize is actually $8,000. As part of the contest Natalie wins:
A free year of the top Unbounce plan
A landing page design from DesignPax.com
2 landing page critique sessions with your truly
A custom integration with a 3rd party for lead management
Congratulations again Natalie!