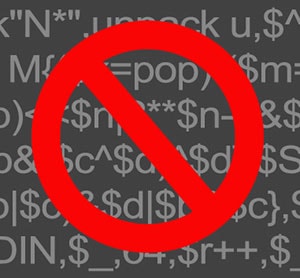 "Learn to code." This honorable slogan has become the focal point of campaigns targeted at marketers of all stripes. It's received plenty of praise and a fair amount of flack, too.
"It seems like the general consensus in the marketing world is that those who don't keep up with new technologies and learn how to leverage them will be left behind," Buffer's Belle Beth Cooper recently observed.
While this conversation is taking place, however, there's a new crop of companies creating products for the marketer who's focused on increasing their company's conversion rates instead of their own coding proficiency.
"We're in the midst of marketing's technical liberation when technology enables marketing teams to act directly, immediately and effectively," Redpoint Ventures' Tomasz Tunguz wrote in August.
While technology isn't removing all interactions between marketers and developers – and that's not a bad thing – here are 10 tools that give marketers 90% control over their own conversion rate optimization destiny:
1. Vero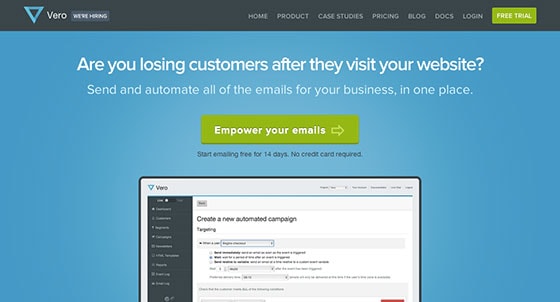 Vero lets you track customers on your website and send emails based on their actions. If a trial user, for example, makes it through all but the final step of upgrading to a paid account, you can automate the sending of an email two days later to address any possible reservations and hopefully get them buying your product.
Proof Point: "Previously, changes to emails were addressed infrequently because the creative needed to be created, then coded in PHP in order for them to be shipped," Bridge Mellichamp, director of marketing operations at inventory management software maker Stitch Labs, said in an email interview. "Now, we make changes on a weekly, if not daily, basis, so that email can be a key component to support our broader initiatives." One such series of alterations led to a 5x increase in customer one-on-one calls with "Set-up Specialists," a step Stitch identified as key in their onboarding process.
Tech Involvement: Vero provides a step-by-step guide to adding their JavaScript library to your site, which allows the product to identify your customers and specified trigger actions, and even gives you instructions on how to "send the setup code to a developer on your team."
Similar: Intercom.io, UserFox, Customer.io.
2. KISSmetrics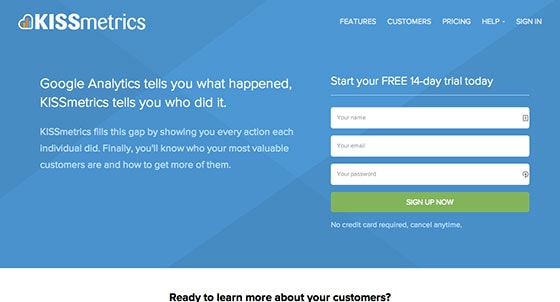 KISSmetrics lifts the lid off the way customers use your product. What used to take a deep dive into server logs, KISSmetrics offers with the familiar user experience of other analytics tools. For example, it can show you the path your typical customer takes to make a purchasing decision or the steps taken by a group of customers to set up their accounts. The app is especially potent for understanding your marketing funnel.
Proof Point: LiveChat used KISSmetrics to learn the path users took to purchasing their product. They discovered which page they were most likely to lose people on, so they modified that page and adjusted their signup flow. The change resulted in an 18 percent increase in their customer signup rate, according to a KISSmetrics case study.
Tech Involvement: To start using KISSmetrics you'll need to identify every page on which you want to track customers and then have your tech team add JavaScript to each of those pages. KISSmetrics offers a how-to on this step.
Similar: Mixpanel.
3. Crazy Egg
Crazy Egg provides four straightforward user stats in a visual manner: overall clicks, clicks attached to a referral source, clicks associated with a site element and what sections of a page were viewed by visitors. With these stats, it delivers on its slogan, "See where people click."
Proof Point: Using Crazy Egg's heatmap tool, online rental company Only-apartments was able to increase conversions by 9.4% "We quickly detected a technical problem that caused all apartments to show that they don't have bedding available, which directly affected our conversions in the case that bedding indeed was available," Maike Mocikat, an online marketer at Only-apartments, said in a case study provided by Crazy Egg.
Tech Involvement: To get started, you need to add a Crazy Egg tracking code to the web pages you're going to test.
4. Qualaroo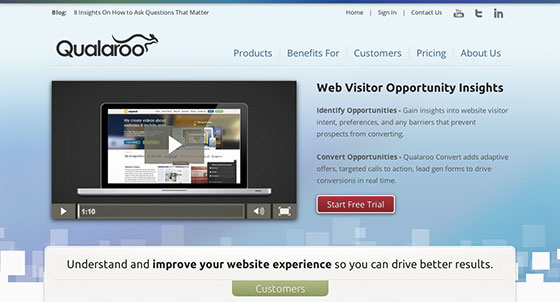 Qualaroo might sound like the most basic tool on this list but it can result in some serious conversion rate increases. The app allows you to quickly add, edit and analyze answers to questionnaires delivered to your site visitors via a small box in the lower right-hand corner of the screen. It breaks down its tool into two use cases: identifying and converting site visitors.
Proof Point: The University of Alberta increased its daily news email subscriber base by nearly 500 percent in less than a year simply by using the tool to ask visitors who stayed on the page for 10 seconds if they'd like to sign up, according to a guest post on the KISSmetrics blog.
Tech Involvement: To add a survey, you'll need a few lines of JavaScript on the relevant page. The company offers a tutorial video and promises installation can be done in "under 2 minutes."
5. Olark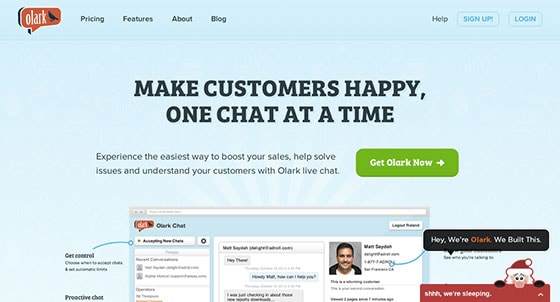 Olark isn't software to deploy your next marketing campaign but it could help you plan it. It allows your customers to instantly chat with you or another company rep, giving you an opportunity to learn what they're looking for on your site and how you can tailor your marketing to better serve that up in the future. It could also be another channel to collect qualified leads as you can ask the visitor to provide their email address in a pre-chat survey.
Proof Point: "Live chat is a great tool, but it doesn't end when chats are closed," creative firm owner Claire Broadley wrote in a post on the Olark blog. "Remember how I said you should collect email addresses? Here's another reason why: by collecting the visitor's email address, you can refer back to the transcript and follow up your chat with a focused, friendly email."
Tech Involvement: Olark works by embedding a small piece of provided JavaScript on your website.
Similar: LiveChat and SnapEngage.
6. Geckoboard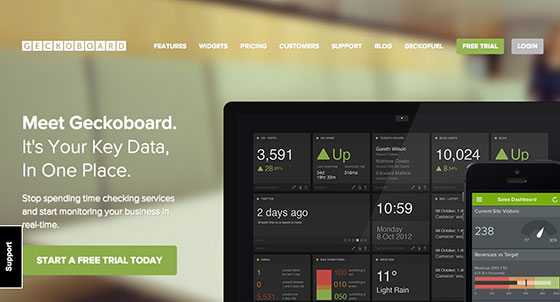 Geckoboard lets you create a real-time dashboard to show you the numbers that matter, be it social stats, page visits or video plays. The app pulls in data from more than 100 web services, including Google Analytics, Pinterest, Twitter and Facebook.
Proof Point: "We love it here at SEOmoz, and have two big screens up in our office," (now former) Moz chief marketing office Jamie Steven told Geckoboard. "We created a 'Marketing Dashboard' that really focused on one big number: free trials per day." Steven said engineers and support team members will walk by the screens and make comments about their company's performance. "It's created an excitement in the office," he said.
Tech Involvement: You're able to choose from a long list of ready-made "widgets," but if you want to create a custom widget like Moz, a developer's hand may be needed.
7. HubSpot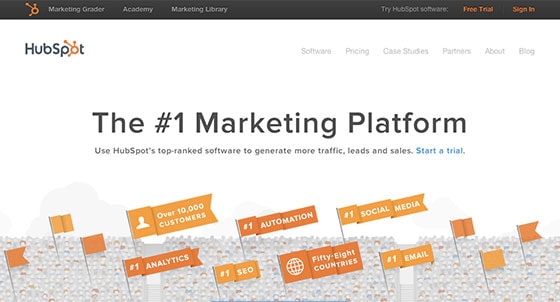 HubSpot is more than a tool – it's a platform, and it must feel like a giant on this list compared to some of the more up-and-coming apps. The reason it's here though is because of its arsenal of inbound marketing tools for non-tech users, such as a content management system, social media monitoring app, web page creator and form builder.
Proof Point: Hy-Line Cruises used HubSpot's Marketing Automation tool, Workflows, to follow up with website visitors who downloaded an "Insider's Guide." Compared to the year before, when they weren't using any kind of lead nurturing to promote these offers, Hy-Line sold 17 times more Fall Daytrip Specials to Martha's Vineyard and 5 times more cruise offers to Nantucket, according to a HubSpot case study.
Tech Involvement: Given HubSpots wide offering, whether you'll need technical support will depend on what you're using. The company offers a detailed getting started guide.
Similar: Pardot.
8. Gumroad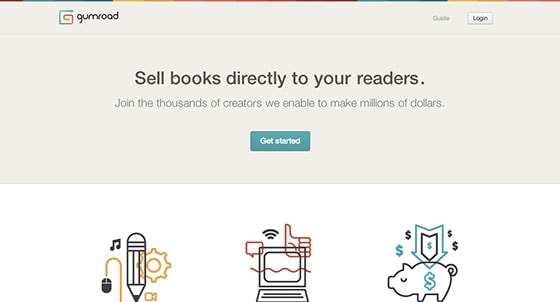 Gumroad is a simple ecommerce platform for distributing digital goods. You don't need to charge anything for an item. Instead, you can collect an email to let someone download your ebook, podcast or video. Or you can go further, collecting information that would help you identify the purchaser as a marketing qualified lead. The product is generally geared towards artists, but it could be a great marketer's tool, too.
Proof Point: The Verge reports how musicians like Girl Talk and Wiz Khalifa are using the platform to sell their music to fans without the hurdles of most payment processing systems.
Tech Involvement: None, unless you embed the item on your site. Then you may need to call your tech teammate to add it where you'd like.
9. Open Site Explorer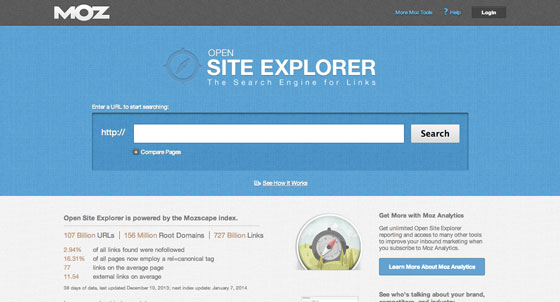 Open Site Explorer from Moz provides quick access to social sharing data, such as Facebook and Twitter shares. It also tracks back links from other sites, a task that's tedious for a developer.
Proof Point: Using Open Site Explorer I learned that Unbounce blog listicles about marketing tools had a high number of social shares, which led me to pitch and earn the chance to write this post. Hope you find it valuable enough to share!
Tech Involvement: Zero.
10. Zapier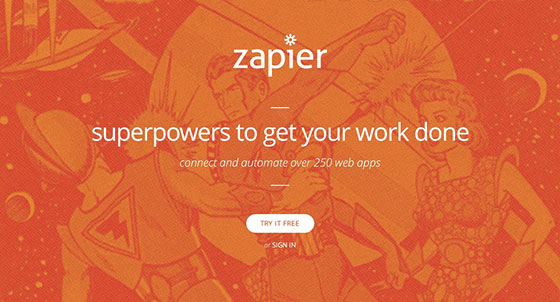 Zapier – the company that I work for – is an app automation platform that connects more than 250 business applications, such as MailChimp, Wufoo, Box and GoToWebinar. In other words, Zapier gets your business apps talking to one another, automatically moving the data that you might otherwise take time copying and pasting between web services.
Proof Point: Taking the best of two apps can return big results. KISSmetrics increased its webinar signup rate by 1,000 percent by using Unbounce to create the sign-up landing page, GoToWebinar to run the webinar and Zapier as the platform that connects the two services.
Tech Involvement: None.
What tool would you recommend to a non-tech marketer? Do you think coding skills are essential? Let us know in the comments.
---